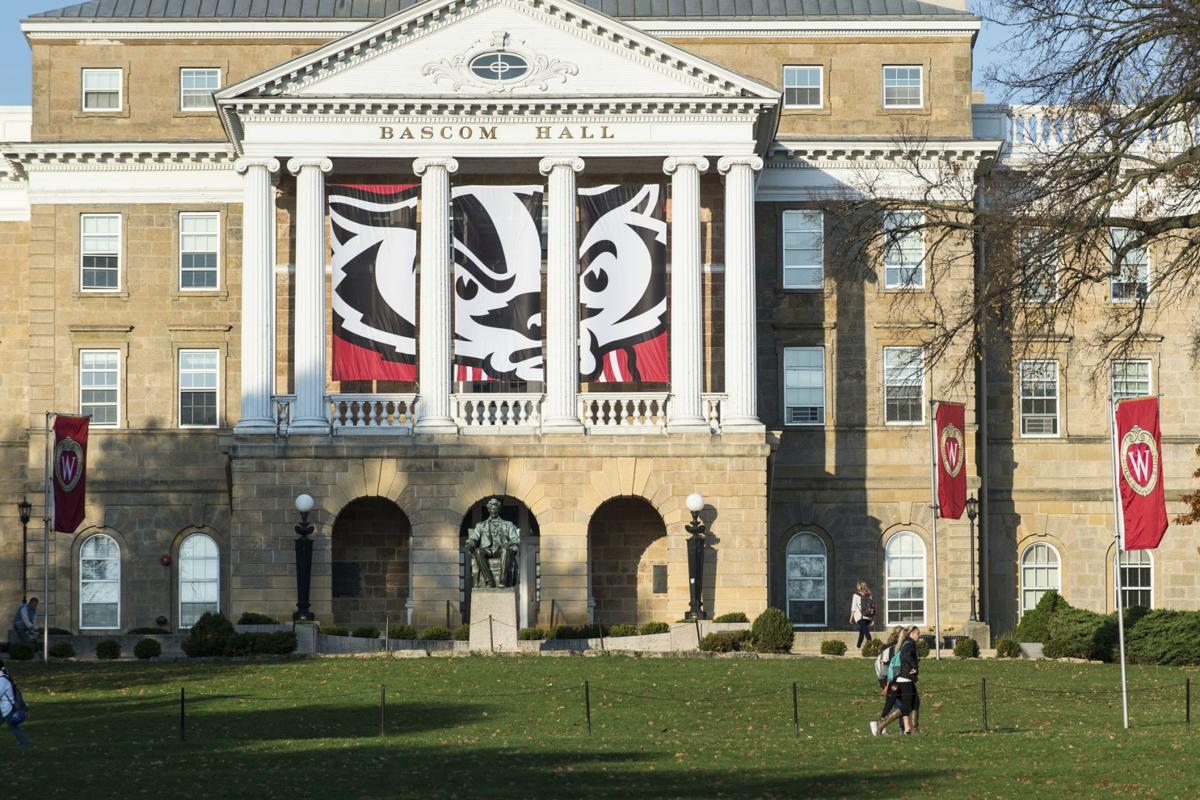 Q: How often does UW-Madison change out its flag hanging in front of Bascom Hall?
A: The three 17-foot vertical banners hanging from the pillars of UW-Madison's Bascom Hall usually last two to three years, said Tricia Nolan, assistant vice chancellor for marketing and brand strategy.
The banners — currently sporting a Bucky Badger design — are typically hanging for important campus events such as the start of the school year, homecoming and commencements, she said.
The banners usually combine to make a single image or scene, Nolan said. While the banners have had different designs over the years, Bucky is the only set currently in rotation.
You have free articles remaining.
In the past, the designs have included the Motion W logo and a commemoration of the 100th anniversary of the Wisconsin Idea, she said.
To protect the banners from the worst winter conditions, they're typically taken down after winter commencement, Nolan said.
"Given their position and exposure to strong wind and the morning sun, they wear relatively quickly," she said.
When taken out of rotation after the two or three years, Nolan said UW-Madison has been "upcycling" the old banners and turning them into totes and other bags.
The banners are designed by UW-Madison graphic designers and the rotation is set by the chancellor's, marketing and communications offices.