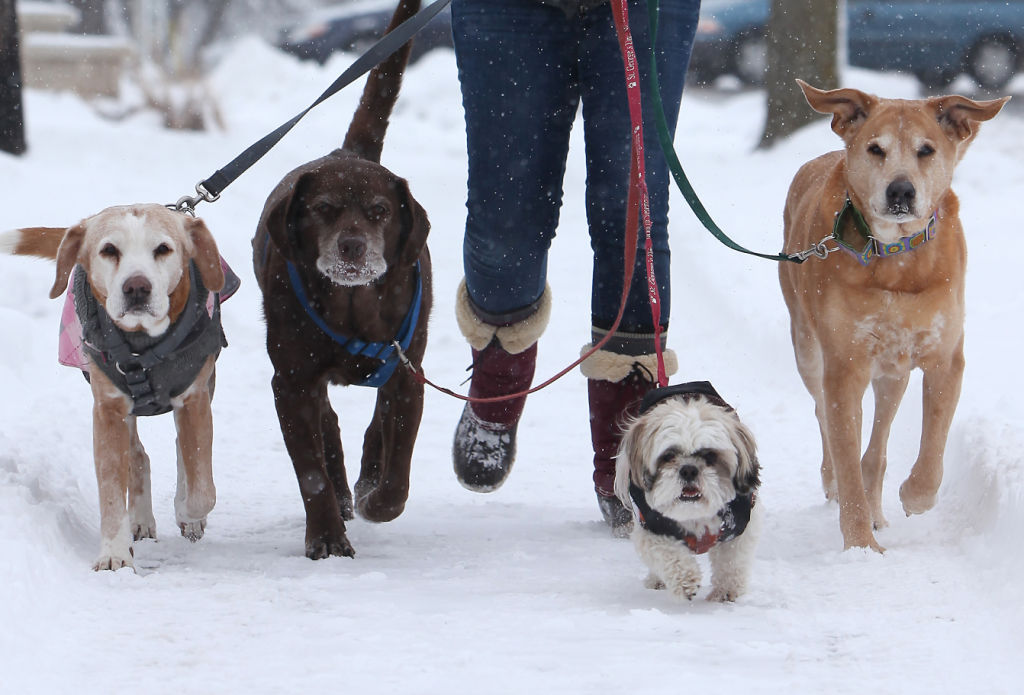 Q: How can I keep my dog safe from the elements this winter?
A: As winter approaches and humans put on more layers before walking their dog, they shouldn't forget about their pets.
Dogs' — and other pets' — tolerance of the cold varies on breed, coat, body fat stores, activity level and health, according to the American Veterinary Medical Association.
Although some dogs with thick coats or ones bred for colder weather can be more tolerant of the cold, it's a myth that dogs are completely resistant to cold weather, the association said. Like humans, dogs can get hypothermia or frostbite.
You have free articles remaining.
Winter walks may have to be shortened. Short-haired dogs could stay warm by wearing a sweater, according to the Humane Society of the United States.
The same goes for smaller dogs with shorter legs because their bodies are more prone to touch snow or ice-covered ground.
After walks outside, the Humane Society recommended wiping your dog's paws with a damp towel before they can lick them. Rock salt, chemicals used to melt snow and other chemicals like antifreeze can irritate the paws of a dog, in addition to often being poisonous.
The cold weather can also lead to cracked or bleeding paws. Booties may help protect dog paws from the cold or chemicals, according to the veterinary association.
Regardless of the breed, dogs shouldn't be left outside for long periods of time in below-freezing weather, the association said.
If dogs must be left outside, they should have access to non-frozen water and a shelter raised off of the ground with dry bedding.