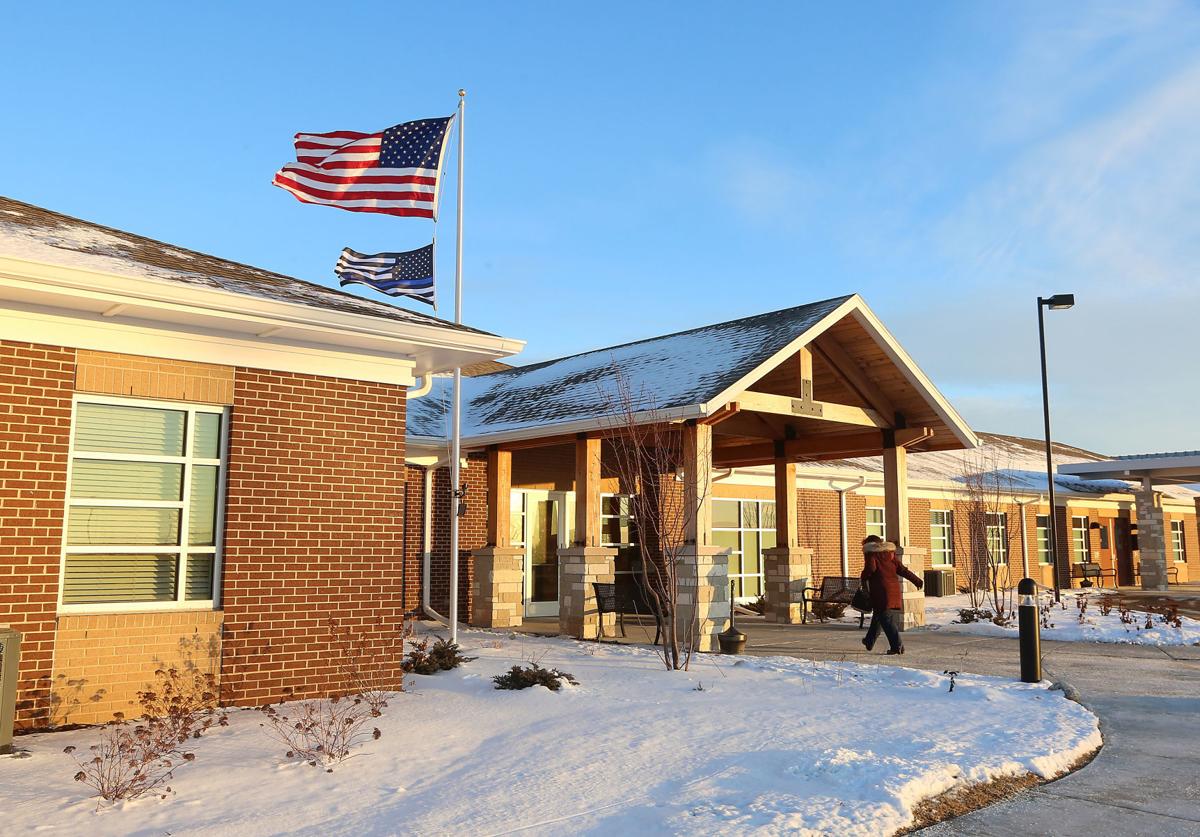 Construction of a psychiatric hospital in Middleton, which began in August, is expected to take another year or more, with the facility scheduled to open in summer 2020.
Meanwhile, a contract for a study of Dane County's mental health services, originally scheduled to begin last summer, was signed this month and a report is expected in July.
Work on the 72-bed Miramont Behavioral Health hospital, in Middleton's Airport Road Business Park, was initially expected to be complete by the end of this year. But weather delays have pushed the timeline back, said Mike Garone, vice president of development for owner Strategic Behavioral Health.
The for-profit company, based in Memphis, Tennessee, plans to spend $17 million to $20 million to build the facility. The company has 10 psychiatric hospitals in six states, including one in Green Bay. It is building two others in two additional states.
Miramont Behavioral Health will add to Dane County's roughly 90 inpatient psychiatric beds, most of which are in general hospitals. Garone said the facility will provide inpatient psychiatric care — on a voluntary and involuntary basis — for children, adolescents, adults and seniors, along with chemical dependency treatment for adults.
You have free articles remaining.
Partial hospitalization and intensive outpatient care also will be provided, he said.
The facility could divert people experiencing mental health crises from jail and reduce trips by law enforcement to Winnebago Mental Health Center in Oshkosh, according to mental health advocates, county officials and police.
The $140,000 study of Dane County's mental health services will be led by Boston-based Public Consulting Group, said Todd Campbell, the county's adult community services administrator. It will involve focus groups, Campbell said.
The study is aimed at identifying potential gaps in services and evaluating whether a crisis restoration center or similar facility could help improve care of those who struggle with mental illness.
Regarding the hospital being built by Strategic Behavior Health, some have expressed concerns about immediate jeopardy violations and other sanctions the company has faced in recent years at some facilities, including after 10 youth escaped in 2018 from a hospital in Charlotte, North Carolina.
Middleton Mayor Gurdip Brar has said the facility will be good overall for the area, but he is concerned about its location, on Deming Way, near two day care centers and two sports complexes. The city is providing $1.2 million in tax incremental financing.
"We're going to have to make sure it's as safe as any facility can be," Brar told the State Journal last year.