An expensive but promising gene therapy approved a year ago for children with leukemia has had mixed results in patients at UW Health, the first place in Wisconsin to offer it.
"She's been acting like a regular 14-year-old," Tricia Eighmy said of her daughter, who is in eighth grade and busy caring for her horses at the family's home between Watertown and Johnson Creek.
A blood test last month was concerning, however. The treatment, which modifies a patient's T cells to attack leukemia cells, should also kill normal cells known as B cells. Makena's normal B cells appeared to have returned, meaning her treatment may no longer be working as it should.
A follow-up test soon will provide a better picture, said her UW oncologist, Dr. Christian Capitini. If the results are similar, she might get another infusion of the CAR T cells, possibly followed by a bone marrow transplant, Capitini said.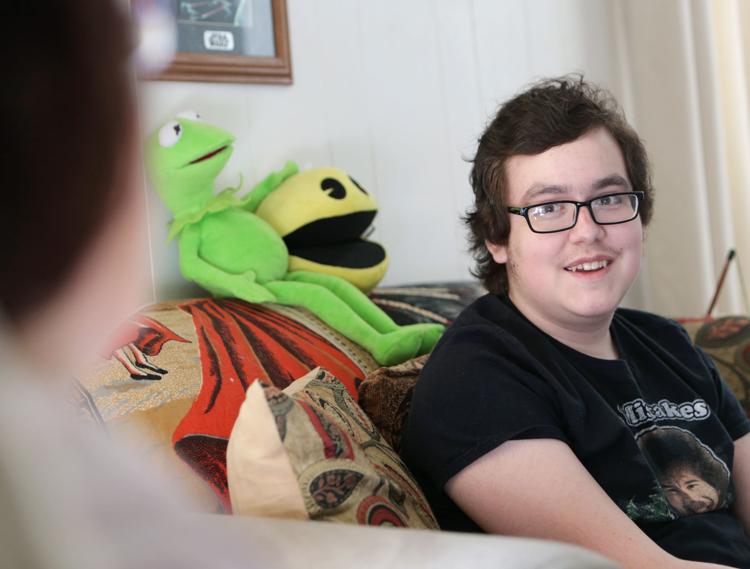 The other patient featured in the May article, Sebastian Gusman, died this month.
Sebastian, a 16-year-old from Beaver Dam, had a good initial response to his CAR T-cell therapy in January, but his leukemia returned in April. An antibody therapy targeting a different marker on leukemia cells then seemed to help. But last month his cancer progressed rapidly, giving him intense back pain and no more treatment options, Capitini said.
"At least he's not suffering anymore," said his mother, Beckie Gusman. "I'm glad I did the best I could to give my son the best life I could."
One other child has received CAR T-cell therapy at UW Health since it was approved, a 5-year-old boy who seems to be doing well after getting it in May, Capitini said.
A few adults with lymphoma, another blood cancer, have received a similar new treatment at UW Health.
Capitini said doctors are discussing whether to use the pediatric version, known as Kymriah, earlier in the course of children's leukemia, when it might be more effective. Another possibility is to give bone marrow transplants once Kymriah appears to be working, as a back-up.
"Staying on the track we're currently on is just not going to be sustainable," he said.