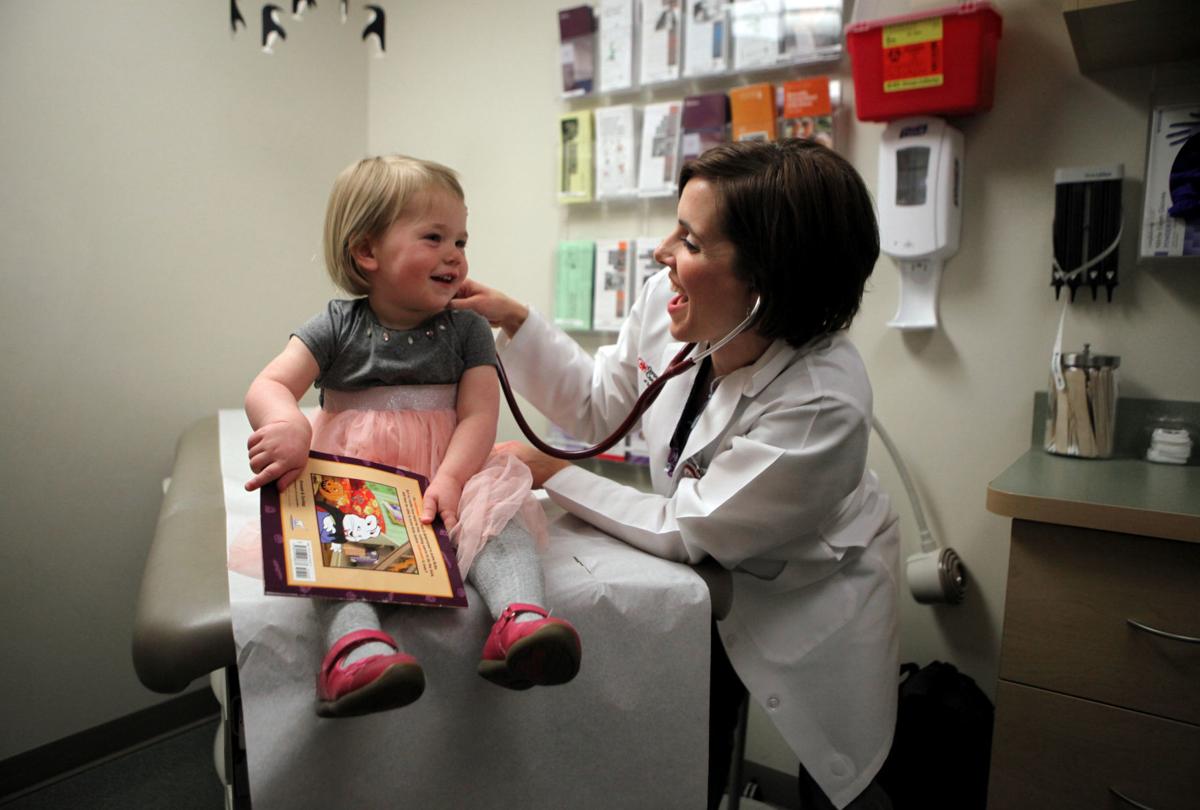 Group Health Cooperative of South Central Wisconsin has refunded about $5,000 to patients since it started a money-back guarantee program Aug. 31, said Dr. Mark Huth, CEO.
The program, called Experience Guarantee, allows patients to get refunds for out-of-pocket costs, such as co-payments and deductibles, for service-related complaints if they request them.
Nationally, few health care systems offer such programs. Pennsylvania-based Geisinger Health System, which started a similar program in 2015, said last year that Group Health in Madison — which, unlike many systems, has only clinics and not hospitals — appeared to be only the second system to launch one.
At Group Health, roughly one refund has been awarded per 5,000 patient visits, or one a week, often for $20 to $30, the usual co-pay, Huth said.
The most common complaints are wait times and poor communication, he said. Refunds are not considered for complaints about medical decisions or whether procedures or treatments are covered by insurance.
The complaints have helped Group Health improve its processes, Huth said. Most complaints about wait times aren't about the waits themselves but about not knowing how long the waits might be and why they're occurring, so staff are trying to better inform patients, he said.
The $5,000 in refunds is about 0.5% of the money Group Health collects through copays and other out-of-pocket costs, Huth said.
Clinic to reopen
Meanwhile, Group Health hopes to reopen its Sauk Trails Clinic on Excelsior Drive by the end of September, Huth said. The clinic was closed Aug. 21 because of flooding damage.
Water destroyed the heating and cooling system, the elevator controls and other switches, which were in the basement, he said. A redesign to remove the infrastructure from the basement, along with lab and radiology, is expected to cost $5 million to $7 million.
A state fund and the Federal Emergency Management Agency are expected to cover a vast majority of the project, Huth said.
Providers from the Sauk Trails Clinic have been working at other Group Health clinics or at a temporary location on Tokay Boulevard.
In June, Group Health announced it was partnering with Fort HealthCare, based in Fort Atkinson. The arrangement will allow Group Health members who live near Fort HealthCare facilities to use them instead of Group Health facilities.
It's similar to other arrangements with providers in Iowa and Sauk counties, Huth said.
Be the first to know
Get local news delivered to your inbox!