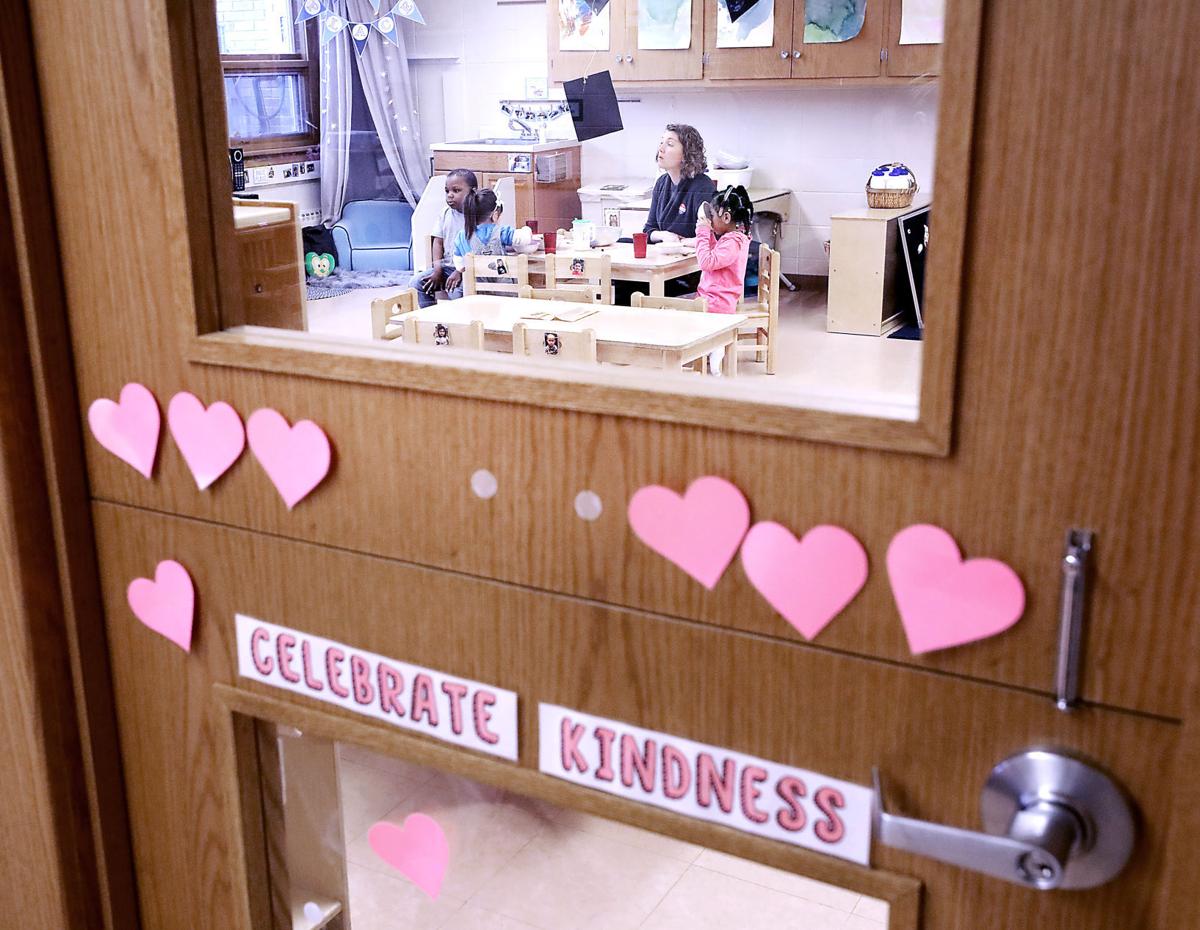 COVID-19 had cost The Playing Field a "fortune" to reopen the child care and early learning center on Madison's Near West Side, between the cleaning and safety supplies and more staff to look after fewer children.
So the financial and logistical complexities of the pandemic caused Abbi Kruse, founder and executive director of The Playing Field, to question whether now was the right time to forge ahead with expanding the child care center that serves some of Madison's most vulnerable children.
But with the pandemic straining access to child care and threatening housing security, Kruse said the need for high-quality child care is greater than ever, and The Playing Field this month opened a second location on the city's Far East Side to provide no-cost care for up to 20 children from families who have or are experiencing homelessness.
"I was wondering, does it make sense to move forward with this," Kruse said about the second location near East Towne Mall. "But I just kept going because I kept hearing how badly people needed child care on that side of town."
Having opened just over two weeks ago, The Playing Field's new location at 2255 Independence Lane has nearly all spots filled.
To ready the space in a strip mall, which formerly held an unregulated child care center, the nonprofit organization had to get it properly zoned, install sinks and set up a "warming kitchen" for food prepared offsite, Kruse said.
"I just feel like we're right in a spot where we needed to be," Kruse said. "We're already going to be maxed, we're having to try to hire staff just to keep up with the demand of families who need child care."
The new location is part of a larger collaboration among The Playing Field, The Road Home Dane County and the local plumber's union to provide a two-generation approach in which children can access child care and parents are aided in searching for jobs and housing.
Kristin Rucinski, executive director of The Road Home, which works with families experiencing homelessness to find and maintain housing, said the service agency refers families to The Playing Field who are in need of free, high-quality child care.
"We get to do what we do best ... and The Playing Field gets to do what they do best," Rucinski said. "Between what we do and what The Playing Field does, the idea is that it will more sort of holistically wrap those services around the family together."
For six years, The Playing Field has been caring for and educating an economically diverse group of children up to age 5 — from families paying full tuition to children experiencing homelessness or in foster care attending on federal child care subsidies — at its original location inside the basement of Bethany United Methodist Church, 3910 Mineral Point Road.
The center implements an educational model that focuses on social-emotional learning and trauma-informed practices, which has carried over to the new location.
"I didn't want it to be another child care in Madison — we really wanted to include families impacted by homelessness," Kruse said.
The new location on the Far East Side is temporary.
It's part of a larger vision by The Playing Field to open a child care center in the area for 100 children from a range of socioeconomic backgrounds, including 20 no-cost spots for homeless or recently homeless families.
The long-term plan is to build a child care center inside the former Menards building at 2102 E. Springs Drive, which Plumbers Union Local 75 is working to transform into a training center.
Kruse said The Playing Field is restarting a feasibility study sidelined by the coronavirus on raising money to construct a permanent 15,000-square-foot center inside the former home repair store.
"We want to be able to serve more kids, especially now," Kruse said. "Getting back to work is going to require people who have child care."
Be the first to know
Get local news delivered to your inbox!