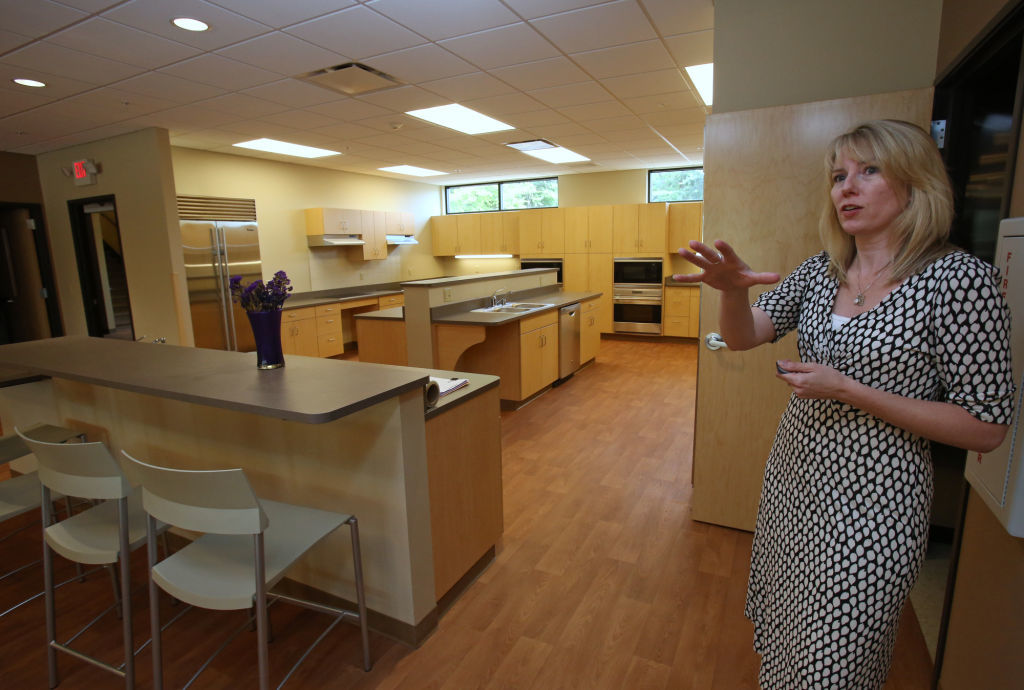 During last year's fundraising cycle, the United Way of Dane County decided to support "generational collaborations" that provide services to families with children under the age of 5, rather than "traditional approaches to anti-poverty efforts," according to the organization's annual report.
This year, as the money is distributed throughout the community, some service providers stand to benefit from the shifting priorities. Others, not so much.
In the latter category is Domestic Abuse Intervention Services (DAIS), which was informed in late November that its application for 2020 funding had been denied. Given that United Way had supported DAIS every year since it opened in 1977, the decision was "rather unexpected," said Shannon Barry, executive director of DAIS.
"I respect that United Way has to make the best decision for their organization and the causes they have committed to supporting in the community," she said. "The challenge for us is that this is the first time we've had significant funding eliminated on such a short timeline."
Renee Moe, president and CEO of United Way of Dane County, told the Wisconsin State Journal that her organization has "moved from emergency shelters into investing in permanent housing as our strategy to end family homelessness. We expect to partner with DAIS in the future as they build out their housing stability strategy."
Multi-generational support
During a ceremony at Monona Terrace attended by several hundred people on Thursday morning, the United Way announced that it will invest about $19.2 million in local organizations, exceeding its campaign goal of $18.3 million. The total is similar to last year's fundraising total of nearly $20 million.
Addressing the audience, Moe explained that traditional approaches to addressing poverty and other societal ills weren't "getting families to self-sufficiency and independence as effectively." Basically, expecting families to engage with an array of service providers — each with their own eligibility requirements and hoops to jump through — amounts to placing barriers in front of them.
"Families have told us the current way to get help is confusing, inefficient and often much harder than it should be," Moe said. "They know what's needed for themselves and their families, and yet they have to go here for employment, and here for housing. And what if they don't have transportation or child care? Yes, we need more effective services, and we need to make them easier to navigate."
That's why this year's investments include $1.2 million for collaborative programs that provide multi-generational support for families with young children. One such partnership will tackle early childhood education, housing and job training under one roof: the Playing Field East.
The 15,000-square-foot space, provided by the local plumbers union, is set to open in September in the old Menard's building on East Springs Drive. The Playing Field, a nonprofit with an existing facility on the Near West Side, is receiving $150,000 from United Way and $50,000 from the city of Madison to fund daily child care at the new East Side location. Its's also launching a collaboration with the Road Home, another local nonprofit that is receiving $30,000 from United Way to provide housing assistance at the same facility.
The partnership is intended to support families more holistically and allow individual organizations to focus on what they do best, said Kristin Rucinski, executive director of the Road Home.
"Every family has different strengths and different barriers, and there's no way we could do it all," she said. "You can't give your full attention to the adults, who maybe need to focus on increasing their income so they can afford housing, and also give your full attention to the children. And if you're serious about stopping the cycle of homelessness, we know that you need to focus on the children."
Abbi Kruse, executive director of the Playing Field, has a similar perspective.
"When a family comes in and says, 'We don't know where we're going to sleep tonight,' we stop everything we're doing and try to figure out how to get that family through this day or this week," she said. "That takes our focus off children. When we have families that are co-enrolled, we know that that's taken care of. They have a case worker assigned to them, and we're able to focus our full attention on the child."
'Thought we were a fit'
While United Way's increased emphasis on serving families with young children is boosting relationships between some organizations, it's a puzzling aspect of the situation for DAIS, Barry said.
In recent years, DAIS annually received between $200,000 and $250,000 from United Way, Barry said. The money supported a 24-hour shelter for women at risk of life-threatening violence and their children, and children's programs aimed at interrupting the generational cycle of trauma and abuse.
More than half of the people sheltered by DAIS are children, most younger than 6.
"They wanted a multi-generational approach, and we're crisis-based," Barry said. "But we still thought we were a fit."
As a result of the funding shortfall, DAIS won't expand services this year or the next, and the organization will take a "long, hard look at the sustainability of our shelter, which serves highly traumatized populations," Barry said.