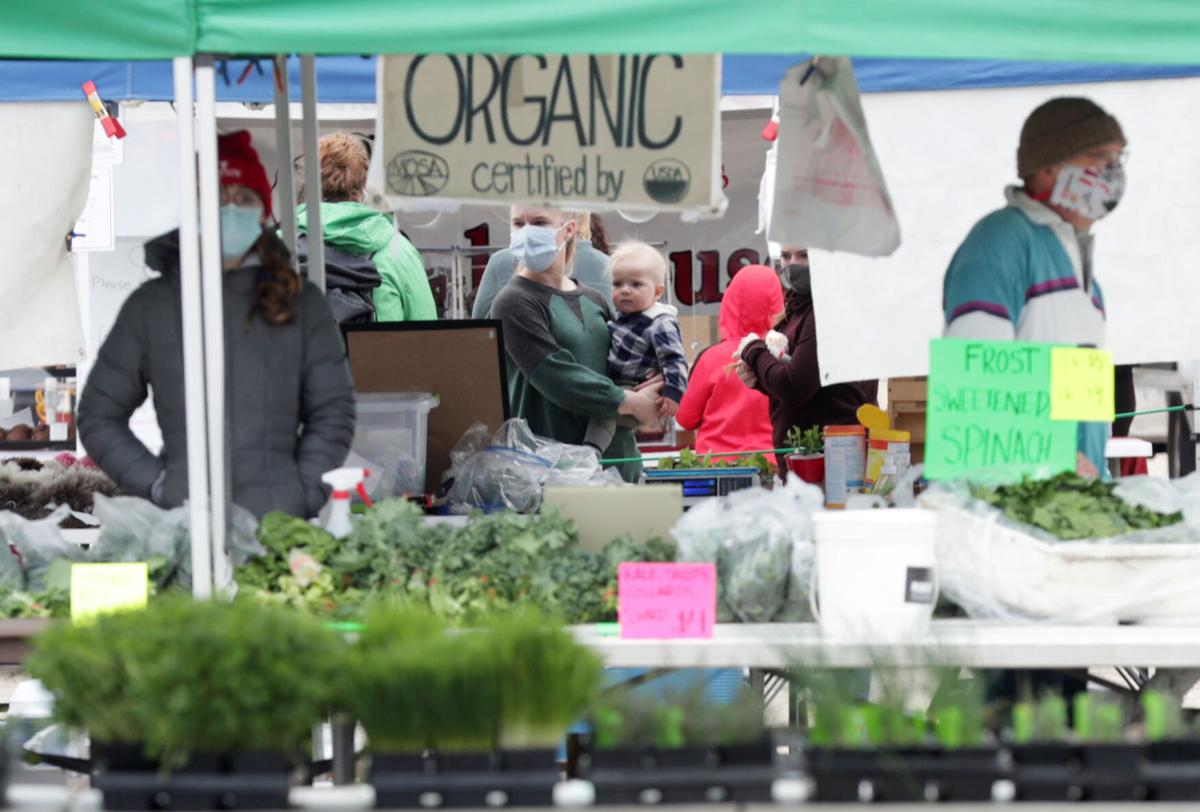 "After over a year of hosting modified operations at the Alliant Energy Center, we are excited to return downtown," said Jamie Bugel, market co-manager, in a press release.
The market will run from 6:15 a.m. to 1:45 p.m. through Nov. 13, except Sept. 25 when Art Fair on the Square is scheduled.
The Wednesday market on the 200 block of Martin Luther King Jr. Blvd. will reopen on June 23, operating from 8:30 a.m. to 1:45 p.m.
Public Health Madison and Dane County's COVID-19 restrictions expired Wednesday with no new orders replacing them, meaning all local restrictions on the size of gatherings and the county's mask mandate are gone.
The Saturday and Wednesday markets will operate normally, with no additional public health restrictions in place, the managers said.
"The pandemic isn't over, but with Dane County's high vaccination rate and low COVID-19 case rate, we can reopen our downtown markets safely," Jill Carlson Groendyk, market co-manager, said in the release.
She said patrons and vendors should continue to practice good hygiene, including proper hand-washing, and should stay home if they are experiencing any symptoms of COVID-19. Groendyk also asks those who are unvaccinated to wear a face covering.
The Saturday market will still operate from 7 a.m. until noon on June 5 and June 12 at the Alliant Energy Center.
The market that rings around the Square has been a Saturday tradition in Madison since 1972.
Typically held mid-April through mid-November, it's the largest producer-only market in the nation and a big Madison attraction, not only for straight-from-the-farm produce, fresh meat and just-baked bread, but also for its social aspect and festival feel.
Producer-only markets are ones in which vendors can only sell products they have grown, raised or made themselves.