Madison Gas & Electric crews on Saturday were still assessing damage and investigating the cause of a fire and explosion at one of the utility's substations on Madison's Isthmus Friday morning that knocked out power to about 13,000 people.
The explosion and fire were reported to the 911 center at about 7:40 a.m. with multiple blasts and plumes of smoke coming from the substation at 722 E. Main St. Another fire was reported at about 8 a.m. at an American Transmission Co. substation near Park and Dayton streets near UW-Madison's campus. The fires were extinguished in about an hour, but power remained spotty across the Isthmus and as far west as Park Street throughout the day.
MGE spokeswoman Kaya Freiman said Saturday the cause of the explosion and fire was still unknown. Paul Roehr, a vice president with ATC, said Friday that the two substations were connected and the fire at the campus substation was likely caused by the initial explosion and fire at the MGE substation.
No injuries were reported as a result of the explosion and fires.
Power was restored to all customers affected by the fire Saturday morning, Freiman said.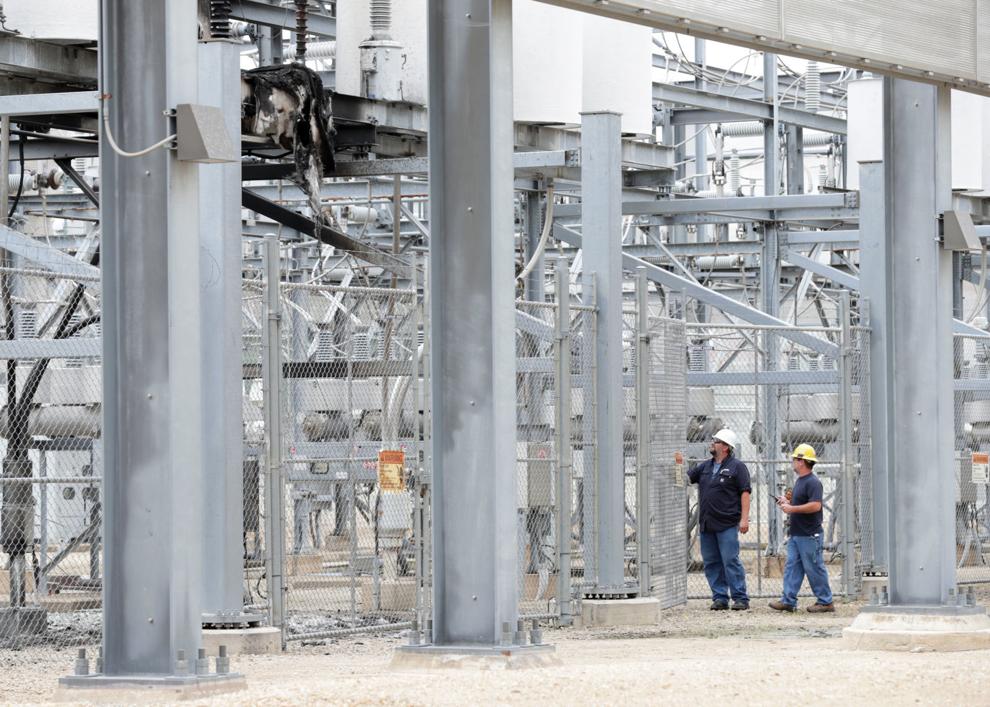 While residents went without power on the hottest day so far this year, Friday's outage also impacted local businesses.
"Any of the hospitality businesses were affected if they didn't have generators," said Zach Brandon, president of the Greater Madison Chamber of Commerce.
Brutally hot temperatures didn't help matters. According to the National Weather Service, temperatures reached 93 degrees Friday, and the the heat index value made it feel like 108.
Some restaurants and businesses had to throw away food if their refrigerators were without power long enough. But Caitlin Suemnicht, creative director for the restaurant group Food Fight, said most restaurants were able to save their food as long as cooler doors were kept shut and temperatures could be maintained within a safe range.
Canteen, which is part of Food Fight, was among the restaurants that did have to throw away its food stocks because of the refrigeration problems, restaurant operations manager Jordan Bright said.
The restaurant at 111 S. Hamilton didn't open Friday and remained closed until 5 p.m. Saturday, in part because the restaurant got hot inside. Though power was restored about 1 p.m. Friday, Bright said, "we were not confident we would be able to cool the restaurant to a safe temperature for employees and a comfortable temperature for guests."
The coolers and freezers also did not remain cold enough to preserve food, causing the restaurant to throw out a majority of the food on hand, Bright said.
Canteen was able to successfully cater a 200-person wedding by moving and preparing their food at Steenbock's on Orchard, which was not affected by the outage, Bright said.
Festival Foods, 810 E. Washington Ave., was able to keep almost all of its food refrigerated by moving perishables to refrigerators and freezers at the back of the store, which were powered with a generator, liquor manager Rob Richards said.
The store also had some refrigerated trucks on hand, but they weren't needed, he said.
The store did throw out some salad mix, "but that was honestly being overly cautious," Richards said.
Food Fight's restaurants were tracking sales lost because of the power outage as well as food lost because of refrigeration issues to report to the group's insurance company, Suemnicht said.
"Our insurance money can always kick in for a night of lost sales or lost food," Suemnicht said.
Restaurants were more concerned about accepting deliveries that they couldn't keep cool, Suemnicht said.
Unfortunate timing
Many restaurants have food delivered early Friday to prepare for the weekend, but Suemnicht said some of Food Fight's restaurants had to turn away deliveries of perishable foods or try to reschedule the deliveries for a time when power was restored.
Canteen, which had to throw out most of its food, had a delivery of food shipped Saturday to allow it to reopen Saturday night.
The power outage also affected restaurants' ability to prep for Friday night dinner service. Cooks couldn't prepare food ahead of time if the refrigerators weren't able to keep it cool.
"When the power goes out, you don't even want to have prep cooks come in," Suemnicht said.
Keeping the physical spaces cool was also a challenge, Suemnicht said. For some restaurants, the heat inside the building rose to a point that it wouldn't be comfortable for guests, and the air conditioners weren't able to cool the space ahead of dinner.
Back to cash
Downtown shops were also affected by the power outages with some unable to accept credit card purchases without power, potentially hurting sales during Maxwell Street Days, a three-day sidewalk sale on State Street. Some businesses were taking whatever cash a customer had on hand to pay for items, but some were able to use mobile devices to accept payments.
Some of Downtown's larger businesses were also affected by an entire day's worth of lost productivity, Brandon said.
"Most of the large office building's closed, so it wasn't just small offices, but landlords were closing entire buildings," Brandon said.
The closing of the larger buildings also had a chain reaction of impacting the smaller businesses, since many of the office workers who would have eaten or shopped Downtown Friday weren't at work.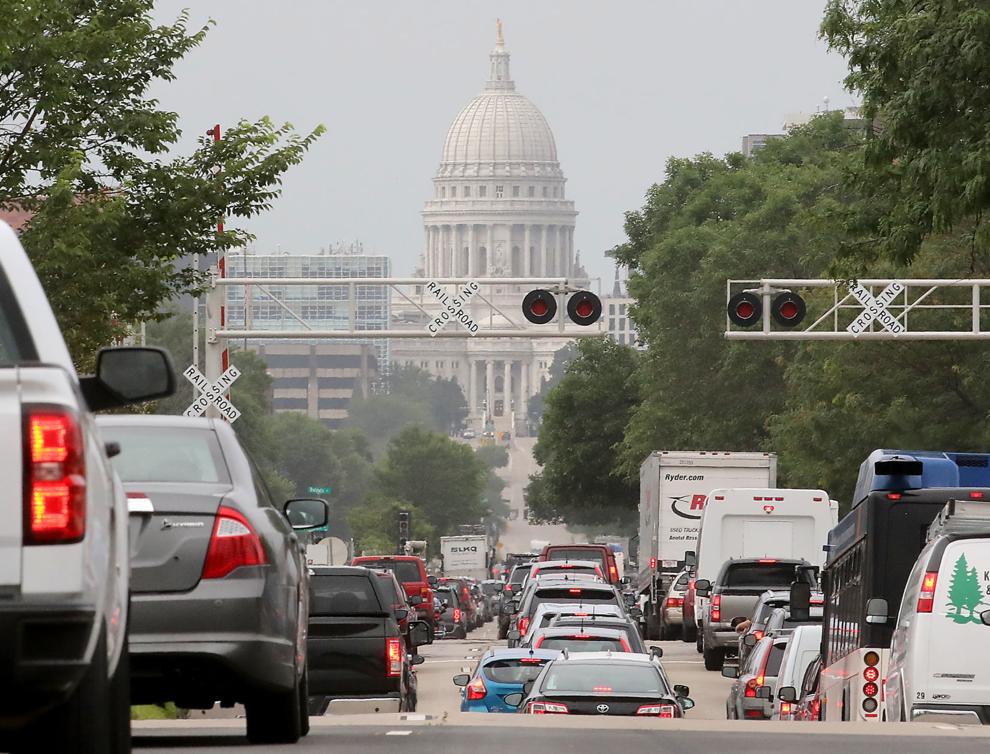 'Amazing' response
The Beacon, the city's homeless day resource center, lost power soon after the explosion and closed for the day, according to the center's community and partner relations specialist Michael Moody. Power wasn't restored until Friday evening.
About 200 people used the center Friday.
The center lost about a refrigerator's worth of food, which included milk and lunch meat for sandwiches, Moody said. Many community members quickly replenished the Beacon's food and water supply Friday and more were still dropping by Saturday to donate goods.
"The awareness and concern from the community is amazing," Moody said.
State Journal reporters Kelly Meyerhofer and Samara Kalk-Derby contributed to this report.