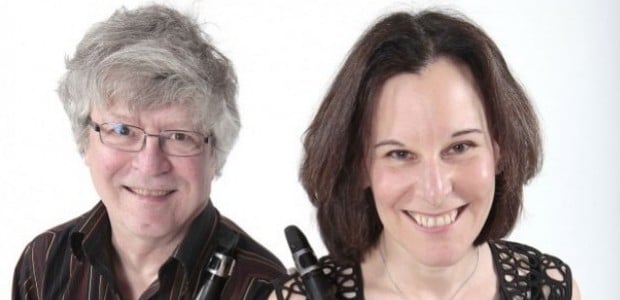 Although the Madison area sometimes seems overflowing with classical music performing groups, a year ago Mindy Taranto and Larry Bevic put the word out: There was room for one more.
Long-time clarinetists with the Madison Community Orchestra, the pair split with that group to create a second all-volunteer orchestra that would give serious and highly skilled amateurs a chance to play. Within a short time they'd lined up 63 select musicians, rehearsal space and enough grant funding — and eventually, income from ticket sales — to more than triple their initial estimated operating budget of $3,000.
The Middleton Community Orchestra will celebrate its first year with a concert Wednesday of music selected by the orchestra members themselves — a high priority for its founders.
"We basically left (the Madison Community Orchestra) because we want to try something different," said Bevic, a retired engineer who played with the Madison group for nearly 20 years and is currently writing an acoustic history of the clarinet. "But we did it with the idea that we weren't going to be rivals and we weren't going to compete or be after the same musicians."
Run by MATC, the 45-year-old Madison Community Orchestra is open to amateur string players of all ages and abilities; other musicians are selected by audition. The Middleton Community Orchestra, by contrast, is turning to high-level music students, music teachers, and professionals in the community who might have majored in music in college but decided to make their living doing something else. Members pay $25 per semester as dues; only the concertmaster and conductor are paid.
"You could say that we are aiming higher than you might for a community orchestra," said Steve Kurr, the group's conductor and orchestra director at Middleton High School. "We do have some excellent players who are not professional players but are every bit as good of musicians as pros are."
Bevic and Taranto, both from Madison, looked for a home for their new group — at that point unnamed — in a Madison church or public school, but found those options too expensive. So they approached Kurr, and decided to become an orchestra for Middleton.
"To be honest, it was something that I'd been thinking about for three to five years myself. So our minds were in sync," Kurr said.
He is well-acquainted with the Madison Community Orchestra, having played in it himself, and is friends with the group's director, Blake Walter, he said. Kurr's wife also performs with the Edgewood Chamber Orchestra, which Walter conducts.
"We purposely set up our rehearsal and performance times to not compete with that group (the Madison Community Orchestra)," Kurr said. "There's no need to step on toes, because there's plenty of room for everybody."
Walter could not be reached for comment, but in an interview with the Wisconsin State Journal in April noted that with 81 pieces today, the Madison Community Orchestra is bigger than it's ever been. Walter called 2011, which marks the group's 45th anniversary, "a watershed year for us."
James Smith, who conducts the University Symphony Orchestra at UW-Madison and is not affiliated with either community orchestra, said it's a good sign that both can thrive.
"It's a neat thing that this town has so many people who have roots in music no matter what their profession is," said Smith. "The important thing is that there's enough interest in people playing in community groups, bands and orchestras, that they have no trouble finding people who are looking to play."
Kurr agreed. "To be honest, yes, there are a lot of groups in Madison, but that doesn't mean there are too many," he said. "In a sense, we were doing this for us, and not for the audience. 'Do we need another group?' was not really part of the conversation. It was, 'Do we want another group?' And the answer was yes. We certainly don't regret that decision at all."
Be the first to know
Get local news delivered to your inbox!