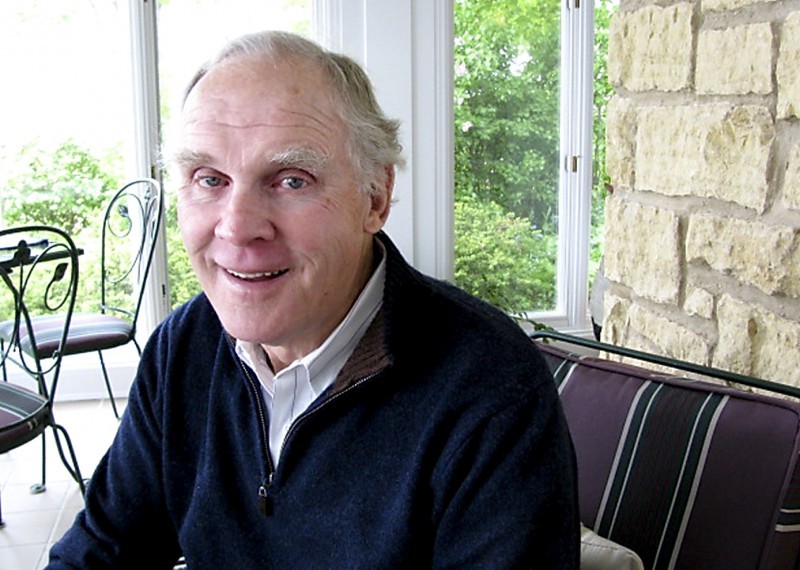 David Kraemer, 70, of Maple Bluff, stepped down May 19 as president of the board of directors of American Players Theatre, a position he held for 23 years. He will continue serving on the board of the Spring Green theater, which begins its 32nd season June 4.
Kraemer is chairman emeritus of Edward Kraemer & Sons Inc., a general contractor in Plain. Growing up, he said his mother saw to it that he attended concerts and plays at Wisconsin Union Theater on the UW-Madison campus.
Q: You are probably the only person to serve simultaneously as president of both the American Road and Transportation Builders Association and a major theater company. Sounds like you're a Renaissance man.
A: You know, road builders are just people with shovels in their hands. Like anyone else, theater can be part of their lives, and it has been a part of mine.
Q: You took over the board presidency at a time when the theater was on the brink of bankruptcy. How did the board turn it around?
A: Building trust was the key thing - trust that we were going to manage the money carefully and trust that we were going to put good shows on the stage.
Q: Any decisions during that time you're glad you didn't make?
A: One board member said the first thing we had to do was get the theater out of Spring Green. We didn't do that, because I didn't think it was right. Having it in Spring Green is what makes it special and unique.
A: People look forward to getting together for a picnic and a bottle of wine on our beautiful grounds, with the day capped off by a wonderful show.
Q: Have you seen every production in the last 25 years?
A: Probably 95 percent of them. Last year, I saw all eight. It's a big commitment, but a lot of fun.
A: Most have been so good, I hate to single one out. One of the really outstanding shows was "The Syringa Tree" last year.
Q: Have you ever appeared on the APT stage?
Q: Not even a cameo or walk-on?
A: No. I've never asked to be in a production. The staff doesn't need that kind of pressure.
Be the first to know
Get local news delivered to your inbox!