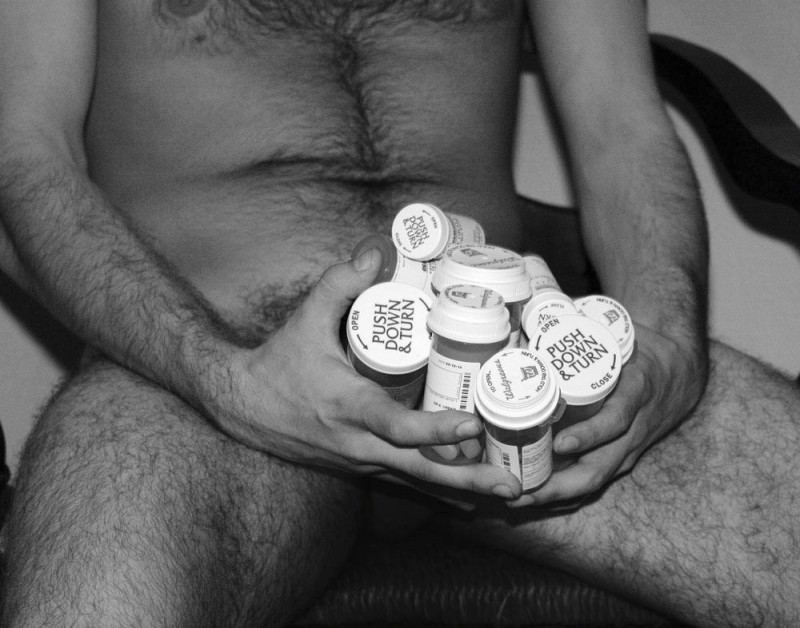 Visitors to an exhibit at the Overture Center by local amateur photographers living with HIV/AIDS can view more than 40 images on the walls of the Playhouse Gallery — plus one blank spot.
The spot is marked by a small card that reads "This image has been removed by Overture Center out of concern that it may not be suitable for all viewing audiences."
The whole point of "Living with HIV/AIDS: Perspectives Through the Lens" — which runs through Sunday and was installed to coincide with World AIDS Day on Dec. 1 — was to promote understanding among the public and lessen the stigma surrounding the disease, said Heidi Nass, a patient advocate for the HIV/AIDS Comprehensive Care Program at UW-Health and coordinator of the photo project.
But after the show was put in place for its Nov. 12 opening, Nass was told by Overture officials that a black and white photo entitled "Stripped" would have to be removed.
"I would hate for anyone to think we censored ourselves," said Nass. "This is a huge issue for us in the HIV community: silence and stigma. I'm really disappointed that an arts center didn't work harder to defend art. We're part of the Community Arts Access program — a program that's supposed to engage the community in the arts, and that's what we were trying to do."
Taken by a Madison man who goes by the name of Oren, "Stripped" features a nude male model seated in a chair with a handful of pill bottles covering his lap. Only his chest, arms and thighs are shown. A narrative written to accompany "Stripped" read: "I can strip everything else away, but the insidious virus still remains."
The move to take down the photo was "a collective decision" of the Overture programming department, Chappell said. Gallery guidelines state that the center "reserves the right to remove any work for any reason."
Thousands of school- and preschool-aged children walk through the hallway known as the Playhouse Gallery each week on their way to Overture shows, and officials were concerned that "a little kid could connect sickness with genitals" by looking at "Stripped," Chappell said.
Two other black and white photos by Oren — one portraying a nude male torso embraced by four male arms and the other showing a nude male covered by a pile of books — remain on the gallery's walls.
"It's the sickness attached to the genitals that we decided could be misinterpreted by a little kid," Chappell said. "It was never the topic that was an issue. We don't see any reason to shield kids from the fact that HIV exists, or that people with HIV are normal people and can express themselves through photography or any other way."
The exhibit "Living with HIV/AIDS" grew out of a six-week workshop by eight HIV-positive men and women using digital cameras to explore themes such as anger and love, frustration and hope. Volunteer professional photographers guided their work.
Ironically, the creator of "Stripped" submitted that photo instead of others with more graphic nudity "because I didn't want to cause any controversy," said Oren, who like many other photographers in the show did not use his real name.
The photo's removal "has been kind of frustrating, because the whole point of this exhibit is to de-stigmatize those of us who are living with HIV and live in silence," he said. "Overture agreed to host and be a venue for us to tell our stories. I felt very good going into this whole process — it was a great experience — and then at the end I can't help but feel stigmatized, as if I'd created something dirty or inappropriate that shouldn't be seen, and that it isn't fit for young eyes."
Be the first to know
Get local news delivered to your inbox!