Each year, the Wisconsin State Journal selects five newsmakers from the worlds of sports, business, politics and the arts who will be confronted with momentous decisions — or asked to deliver on past promises — in the coming year. From the baseball diamond to the contract negotiation room, the pressure will be on these individuals in 2011.
---
Beil, unions must court public support
This is not the first time Marty Beil has found himself in a fight with a governor gunning for Wisconsin's state employee unions. But after eight governors and more than 36 years in union leadership, this year is the first time Beil has found himself also fighting public opinion.
"Never before have I seen the environment of acrimony toward state employees that we now see being created by (Gov.-elect) Scott Walker," Beil said.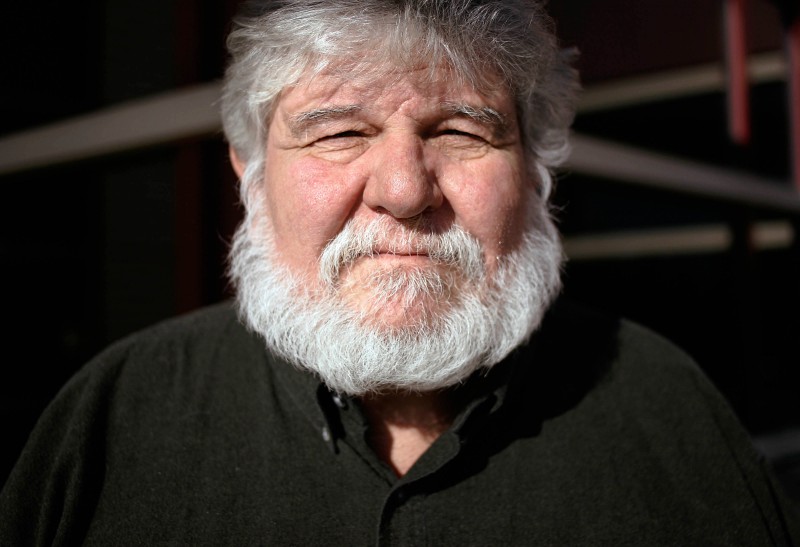 Beil is the executive director of the Wisconsin State Employees Union — a position he has held since 1984. A native of Chicago, Beil started out in the unions as a probation and parole agent in 1969 and quickly moved into a position of leadership as a bargaining unit member in 1974.
This year a troubled economy helped sweep into office a Republican leadership that has made no secret of its wishes to scale back the power of the state's unions. Walker has led the charge, calling for state employees to pay more toward their health benefits and pension fund, and even suggesting it could be time to abolish the unions and turn Wisconsin into a right-to-work state.
Last month, the Legislature failed to approve retroactive union contracts for the 2009-11 budgets. That puts Beil, whose union represents 22,000 of the nearly 40,000 unionized state employees, right in the cross hairs this year. To fight the governor, Beil said the union will turn to the public, perhaps with targeted ad campaigns.
"We need to educate people on who we are," he said. "We are their neighbors. The people they go to church with. We are just regular people who are also in pain."
If that doesn't work, Beil said there could be labor unrest. He won't elaborate, but a hint at what could lie ahead was provided recently by a memo to members of the Wisconsin Professional Employees Council, which represents about 5,000 state employees.
"Pickets, rallies, slowdowns, sickouts, and other job actions are all possibilities to protect our jobs and quality public services," the memo read.
---
Great Wolf Resorts CEO sees 'endless possibilities'
Great Wolf Resorts could lose its resorts in Kansas City, Kan., and Traverse City, Mich., while its Blue Harbor Resort & Conference Center in Sheboygan continues to struggle.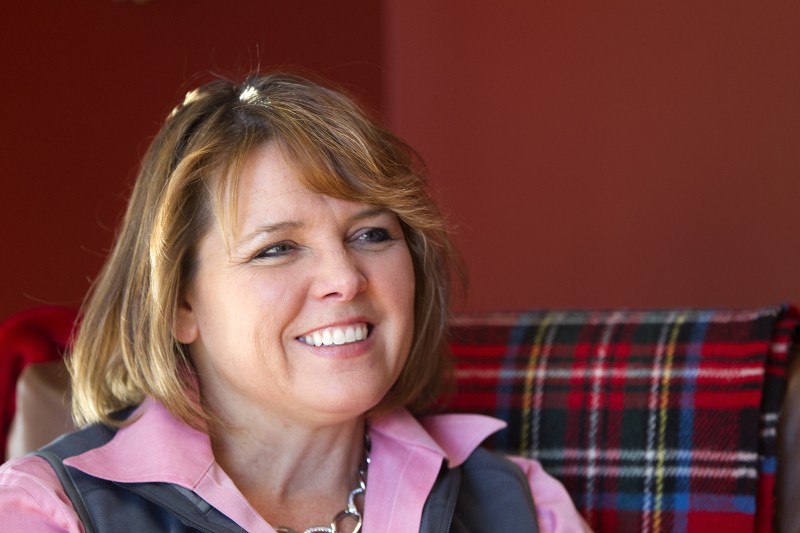 Still, chief executive officer Kim Schaefer insists the Madison indoor waterpark development company is not in trouble but instead is "on the brink of something big."
The Kansas City resort is doing well, Schaefer says, but Great Wolf used the same loan to build both it and the one in Traverse City, which has been hurt by Michigan's economic woes. The resorts, opened in 2003, are worth less today than the $67.6 million the company still owes. If the loan can't be renegotiated, the bank could seize the properties.
Great Wolf's tourist visits in 2010 were up over 2009, and Schaefer sees "almost endless possibilities" for Great Wolf's interactive MagiQuest games at other family-oriented locales, as well as franchise potential for its Scooops Kid Spas, whose first stand-alone unit opened at Minnesota's Mall of America in August.
Plans for a Great Wolf Resort near Disneyland are on hold, waiting for financing. Meanwhile, "We've mapped out, not only (in the) U.S. but around the world, where we want to be," Schaefer said.
Born in Marshalltown, Iowa, Schaefer, 44, grew up in Madison and graduated from Memorial High School and Edgewood College. As CEO for the past two years, she heads a company with 4,500 employees, including 60 in offices on Madison's Far West Side and 120 at a South Side call center. She oversees 11 Great Wolf resorts plus Blue Harbor.
The only remaining investor from Great Wolf's predecessor company, The Great Lakes Cos., Schaefer was featured in October in the CBS reality show "Undercover Boss," waiting tables and staffing a resort day care center. "I'll do anything for the company," she said.
---
Caire wants to set bar higher for kids
On a visit to Toki Middle School, Madison Urban League President Kaleem Caire was appalled to see a teacher wearing plaid shorts, flip-flops and an ill-fitting T-shirt.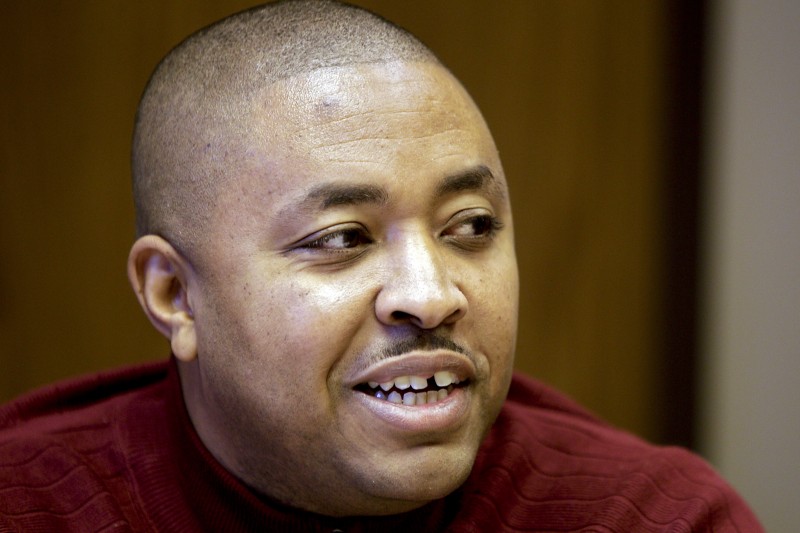 "When I grew up, you put on your Sunday best to go to church," said the 39-year-old Madison West High School graduate, who prefers to wear a suit and tie on the job. "But it's not cool anymore" for adults to set that kind of example for kids, he said.
You have free articles remaining.
Register for more free articles
Stay logged in to skip the surveys
Setting high expectations for Madison's often-struggling minority students is the driving force behind an all-male charter school Caire is proposing for the district. The school, to be called the Madison Preparatory Academy, would have longer school days, offer a college preparatory curriculum — and require students to wear uniforms.
As the proposal heads for preliminary approval from the School Board early this year and possible final approval in the fall, it already faces opposition from the teachers union, which opposes non-unionized charter schools, and the American Civil Liberties Union of Wisconsin, which opposes single-gender schools.
Caire views the school as a key step toward building a stronger black middle class in Madison. Other strategies include increasing participation in the Urban League's worker training program from 325 to 700, urging businesses to recruit minority executives and encouraging minorities to run for political office.
An underdeveloped black middle class in Madison means fewer positive role models for youth, Caire said, which partly explains why the city has disproportionately lower graduation rates and higher incarceration rates among minorities. Young people who do succeed here are drawn to bigger cities with more diverse social scenes and companies that embrace affirmative action.
A decade ago Caire was part of that trend, but after seeing his star rise on the national scene as an adviser on education policy and charter school reform in Washington, D.C., he has returned to Madison to lead by example.
"You can't expect from people what you don't do yourself," Caire said.
---
Museum director set for 'renaissance'
Russell Panczenko's career is focused on art — and focused on opportunities.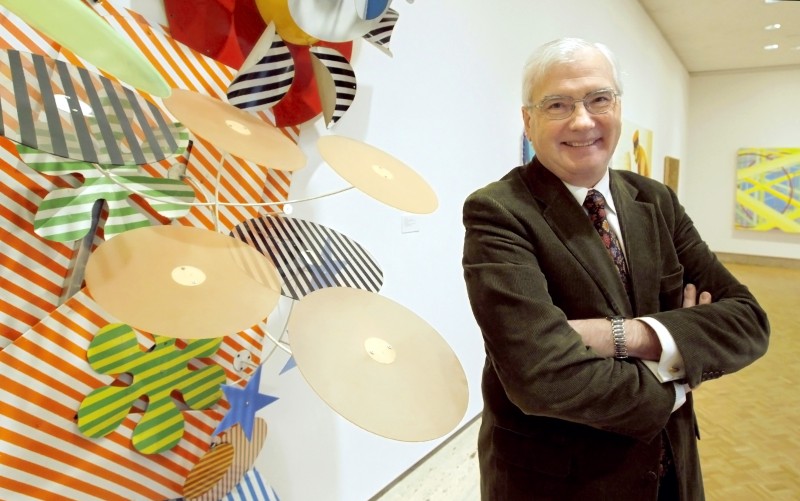 2011 will mark a milestone for the Chazen Museum of Art, the UW-Madison institution Panczenko has headed since 1984, and which even in tough economic times is virtually doubling in size and enhancing its cultural presence on University Avenue.
Over the years Panczenko has grown the museum's collection by thousands of objects, expanded programming, and fostered the kind of alumni relationships that yield major gifts such as the $25 million from Jerome and Simona Chazen that kicked off the museum's privately funded, $43 million expansion. His close friendship with the late Terese and Alvin S. Lane led to the recent donation of 20th-century sculpture worth $30 million from the Lanes' estate.
He hopes the new building's opening on the third weekend of October — strategically set between a Badger football weekend and Freakfest — will garner national press, attracting interest from alumni who may be serious art collectors yet don't know much about the Chazen. An exhibit by the renowned abstract painter Sean Scully will be the first in the new space, followed by works by art department faculty.
From the start, Panczenko insisted that the museum's expansion flow seamlessly from its existing building, even though a pedestrian mall divides the two structures. Architects Machado and Silvetti Associates connected them via a third-story bridge that serves as gallery space.
"I will be surprised if we don't get a lot of recognition in the architectural field because of the harmony between the existing and the new," Panczenko said. 2011 "is a big year for me, sure. But it's really about the museum. Ultimately, I think of this as being a renaissance for the museum."
---
Prince takes to the field one more time
In the spring of 2002 the Kansas City Royals were torn between two Florida high school sensations as they contemplated their first-round selection in the amateur draft. After much debate they settled on sixth overall pick pitcher/shortstop Zack Greinke of Apopka over burly first baseman Prince Fielder of Eau Gallie High School.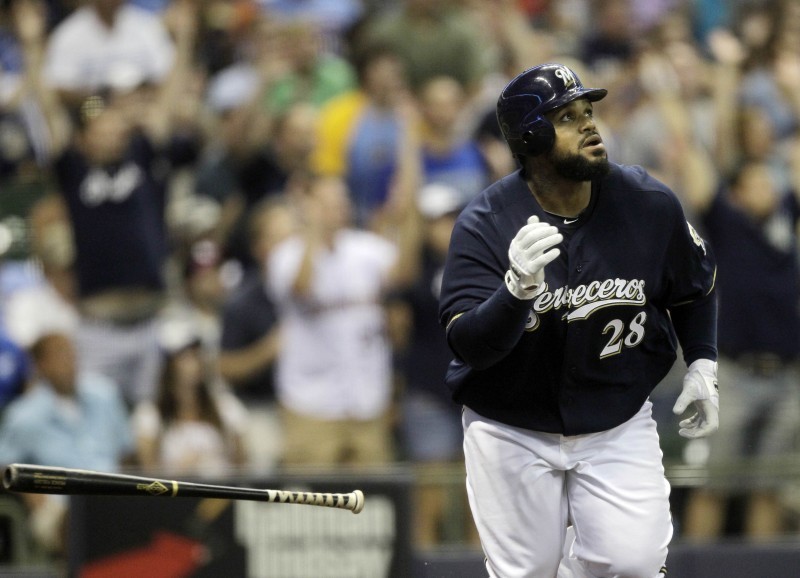 That was just fine with the Milwaukee Brewers, who coveted Fielder and made him the No. 7 overall pick. Some nine years later those two Florida phenoms will be teammates in Milwaukee in what presumably will be Fielder's last season with the Brewers.
And while the acquisition of Greinke in a blockbuster December trade has revived the buzz surrounding the Brewers, it has been the presence of Fielder that has defined the organization.
The drafting of Fielder — with his distinctively regal name, baseball pedigree as the son of former big-league slugger Cecil Fielder, and his hit-it-to-the-moon swing — gave the low-budget Brewers their first national figure since the days of Robin Yount, Paul Molitor and Gorman Thomas.
In addition to his sizable girth, Fielder brought a swagger to the Brewers that had been missing for a generation of baseball irrelevance. And along with the showmanship that sometimes aggravated opponents, he also displayed a work ethic that appealed to blue-collar Milwaukee, leading general manager Doug Melvin to say "he plays harder than any big man in the game." In five full seasons he has played in all but 13 games.
It appeared that Fielder had played his last game as a Brewer when he took a curtain call after being removed in the ninth inning of last season's finale. But a soft trade market led Melvin to shift his off-season strategy, hanging on to Fielder and trading prospects for much needed pitching help.
In 2011, Fielder will attempt to provide a perfect ending to the Milwaukee chapter of his career before he presumably heads off for the riches of free agency.