After coming to the U.S. to earn her master of fine arts degree, Xiaohong Zhang was offered a teaching position at UW-Whitewater in 2002. Originally from Hubei, China, Zhang decided to stay and pursue her American Dream.
In the past 20 years, has she found that dream?
"Sort of," she replied in a recent interview from the Fort Atkinson home she shares with her two children and her husband, a professor of information technology at UW-Whitewater.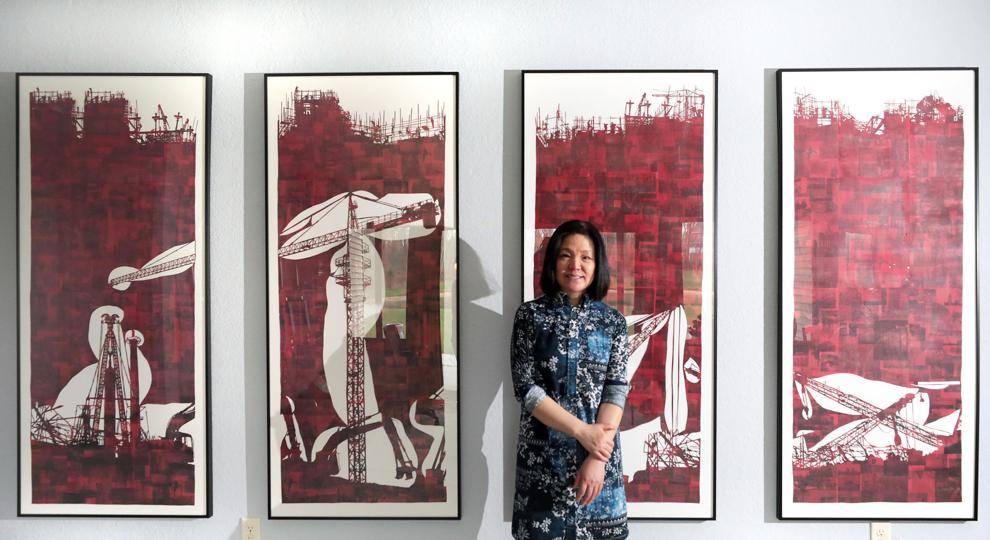 "Because I feel I have freedom to create artwork here," she said.
"Meanwhile, as we know from the current situation in the United States, we are still fighting for human rights," she continued. "We are still fighting for Asian American rights. We want to reduce hate, we want to reduce crime (against) Asian Americans. So I will continue to fight for my rights, and to pursue the American Dream."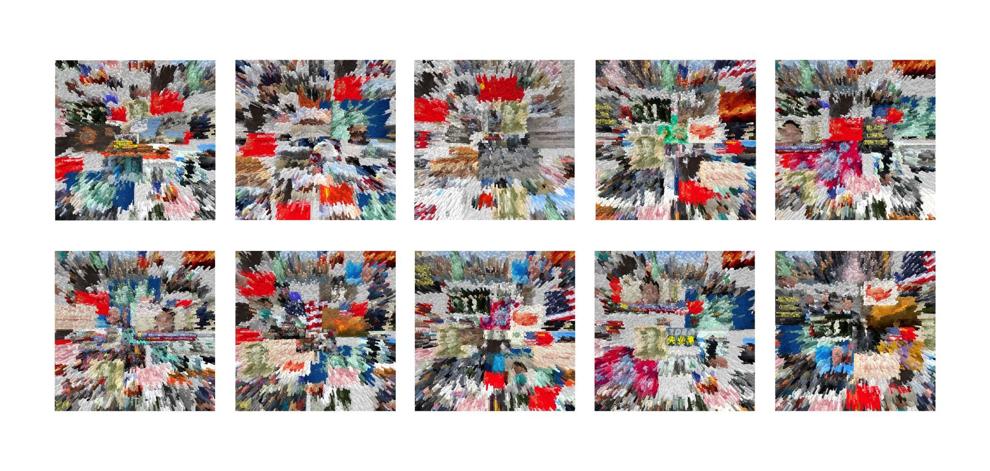 For the exhibition, the museum asked nine Wisconsin artists to explore themes of immigration, identity and belonging. Seven of the nine were born abroad and spent their formative years in another country. The other two were born in the Midwest but maintain close ties to their cultural roots.
"What it means to be American has been forced into the front of our consciousness in the past couple of years," said Tyler Friedman, director of collections, education and research at MOWA.
The question raises "complicated questions, complicated issues," he said. "This exhibition doesn't attempt to solve any of these difficult, entrenched issues, but is meant to contribute to the dialogue."
MOWA will open "Artists Without Borders" April 24 at its main building and May 12 at its downtown Milwaukee gallery, MOWA — DTN, located inside Saint Kate—The Arts Hotel through July 3. The museum is also mounting a related exhibition, titled "Myself When I Am Real: A Teen Perspective on Identity," with works by 24 teen artists on view May 15 to June 6.
Zhang's work "China & US" looks at the two superpowers whose relationship greatly affects her life and work. While her longtime work merges the ancient Chinese art of paper cutting with digital technology, her more recent piece uses 2D software and special effects to combine images from the recent past.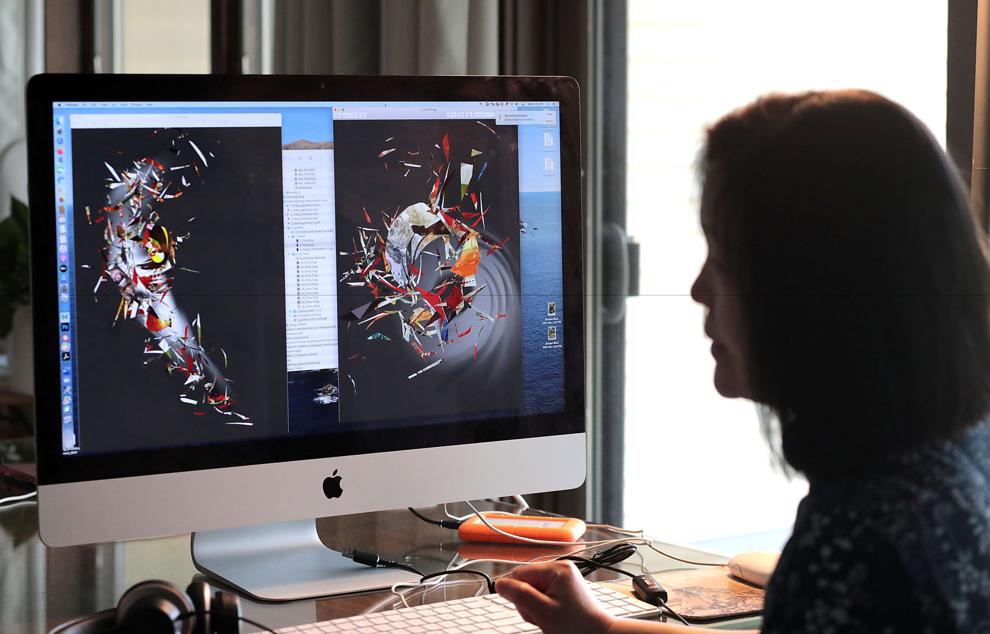 Look closely, and abstract images begin to reveal the eagle, the dollar bill, Nixon visiting China, and layers of recent history.
"I tried to include so much information, because so much happened in 2020 — including the U.S. election, Black Lives Matter, hate events against Asian Americans," she said. "So this is not just about China and the U.S., it is also about my personal emotions and experience regarding 2020 — a year of coronavirus, a year of fear.
"The growing tension between China and the U.S. in the past year has heightened the hate crimes against Asian Americans," she added. "However, I would say that I still receive a bunch of support from my colleagues, my students and my friends. I've received many notes from people saying, 'Xiao, we support you.'"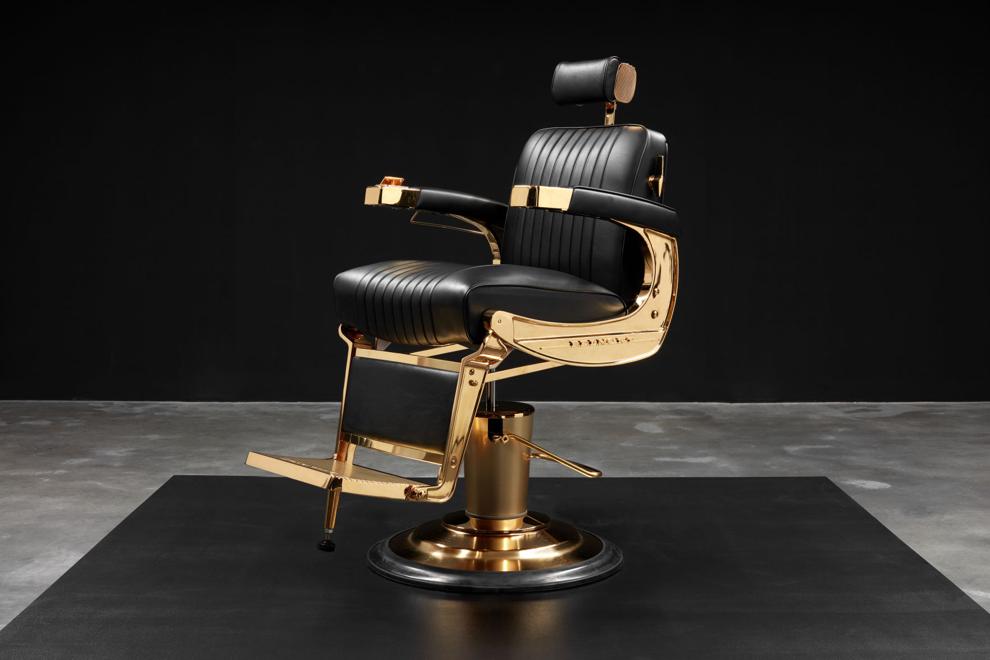 UW-Madison artist's work
Once a month his father would take him to a house in the Willesden neighborhood belonging to Mr. Wright, a masterful barber. In the back room was a barber chair surrounded by the elders of Abdu'Allah's community, all awaiting haircuts while playing dominos, smoking and drinking Heinekens — creating an entrée into a world of mystery for the young boy. Mr. Wright was "holding court," Abdu'Allah recalled.
At Mr. Wright's, "I came to understand my own identity and the borders (those men) had traversed," he said. He also learned about the art of barbering, which he personally began practicing while in art school.
The barber chair and shop "is a sacrosanct, divine space where people come to prepare themselves for a funeral, a wedding," and many of life's rites of passage, he said. Friedman of MOWA calls Abdu'Allah's "The Barber's Chair" "a fantastic object that has such presence and drama."
Other featured artists in "Artists Without Borders: Reflections on Art and Place" include Nina Ghanbarzadeh, David Najib Kasir, Francisco X. Mora, Nirmal Raja, Gabrielle Tesfaye, Jason Yi and Rina Yoon, all from the greater Milwaukee area. They have links to the cultures of Iran, Syria, Iraq, Mexico, South Korea, Hong Kong and Ethiopia.
"I think of my artwork as a tribute to all hard-working immigrants, including myself, who contribute their efforts to the United States," said Zhang. She notes that an artist's identity does not need to be stated in words; it will emerge through the work.
"My background already shows through my art," she said. "I believe art is a personal expression. You don't need to say it. You need to see it."