VERONA — Epic Systems Corp. has become synonymous with Hometown USA.
The software company owns nearly 600 acres on Verona's northwest side where its five campuses with spectacular designs and square footage employ nearly 9,600 people, bring in thousands of visitors a year and, as the company has grown, hosted one of the largest and longest private construction sites in the Midwest.
It's nearly impossible to talk about growth in this city without mentioning Epic, but for many the draw to this city isn't Judy Faulkner's $2 billion company.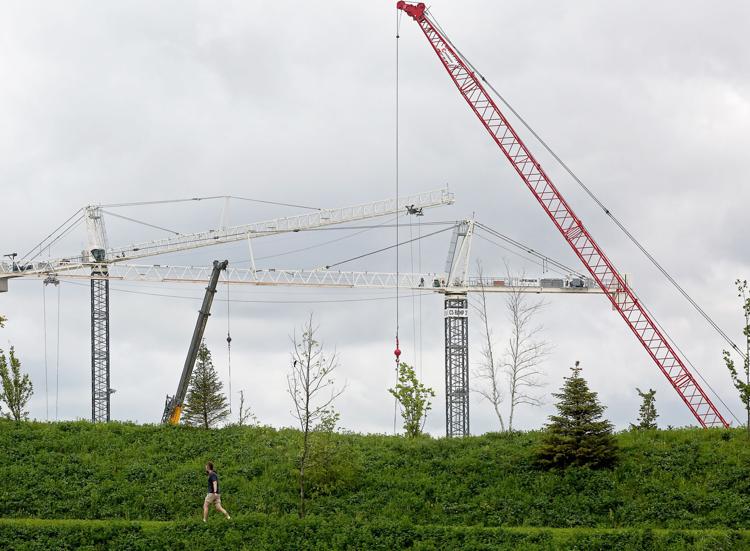 Instead, it's about location, schools and a sense of community.
Riding low interest rates, low unemployment and Dane County's reputation as one of the best places to live in the country, Verona has multiple development projects planned or underway that will add dozens of business and housing entities that could enlarge this city of 12,000 people to 20,000 in the next 10 years. The city's population in 1993 was just over 5,000.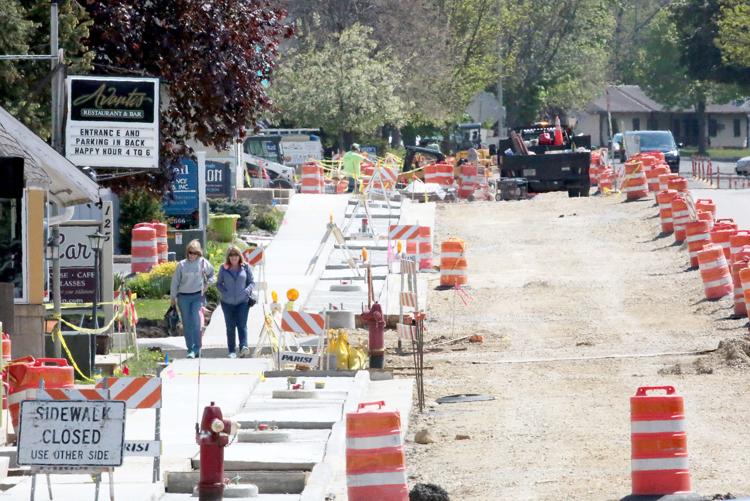 "It's not going to be a small town anymore," said Carl Miller, 64, whose great-grandfather in 1902 founded what is now Miller & Son's Supermarket downtown. "I've been here all my life. I liked it when it was a small town. It's kind of sad to see it go away, but growth is good."
Across all sectors
The projects include hundreds of homes and apartments, daycare centers, hotels, restaurants, retail space, an $11 million fire station and a $2 million, 150-seat facility for the Verona Area Community Theatre.
Cellular Dynamics International, founded by UW-Madison stem cell pioneer James Thomson, is moving from Madison to the Verona Technology Park, while Verona's Main Street is getting a facelift with new sidewalks, roadway and lighting. North of the downtown, Highway M, the often-clogged route to Madison's Far West Side, is about to get a major upgrade with more lanes to handle the thousands of vehicles that stream in and out of the city each day.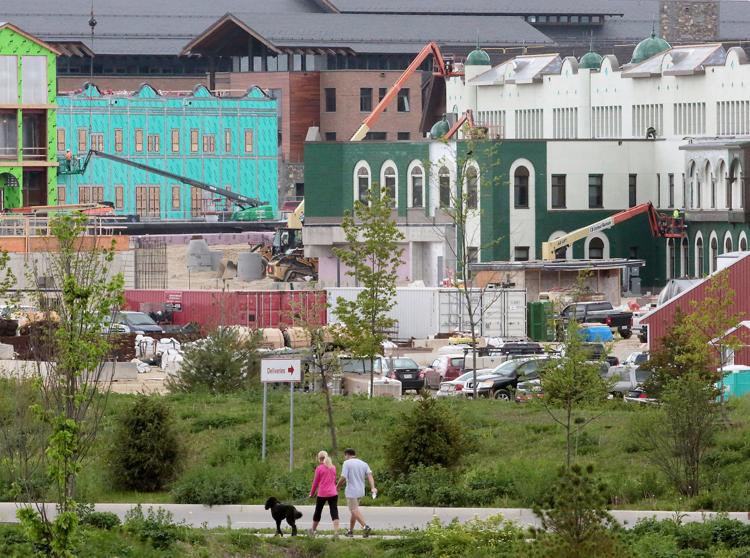 Meanwhile, voters in the Verona School District last month approved the largest school referendum in state history. The $182 million package includes a new high school, athletic facilities, a swimming pool, upgrades to other schools in the district and a performing arts center. The plan was buoyed by an influx of $140 million to the district over the next 20 years in tax revenue from a now-closed tax incremental financing district that included Epic.
District enrollment is projected to rise roughly 30 percent to 6,640 students by 2030, according to school district projections.
"It's booming, no doubt," said Mark Franklin, who in 2003 opened the Draft House Bar & Restaurant on Verona's north side with his brother Mike. "I just don't know if it's all going to be supported or not. I hope it is for a lot of people's sake because there's a lot of money being dumped into this city right now."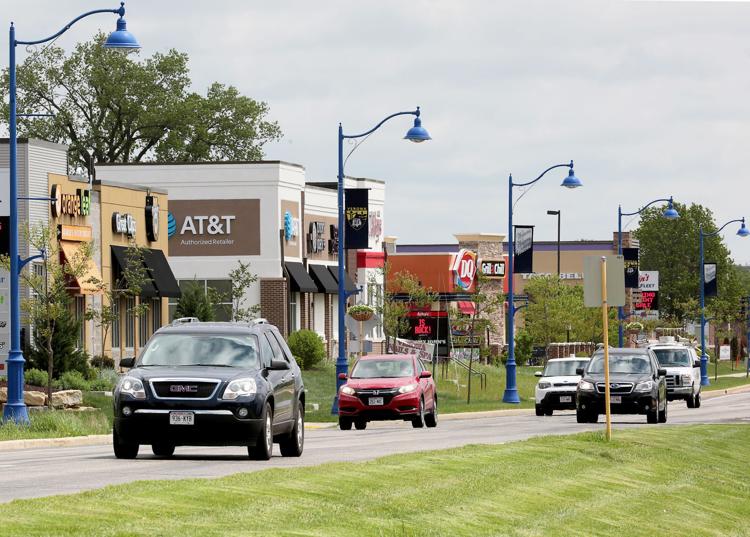 When the Franklins and partner Tonya Patten, veterans of the bar and restaurant business, opened their 350-seat Verona establishment, there were no Epic employees and maybe 10 places to eat in the city. Now there are nearly 30 spots for a bite to eat, with more planned.
"Business has been real solid, but it's getting to be tougher and tougher," Mark Franklin said. "You definitely have to stay on top of things and make adjustments."
All at once
Verona was settled in the 1840s around a grist mill. The central part of the town became a village in 1921 and a city in 1978 amid fears of the community being swallowed by Madison.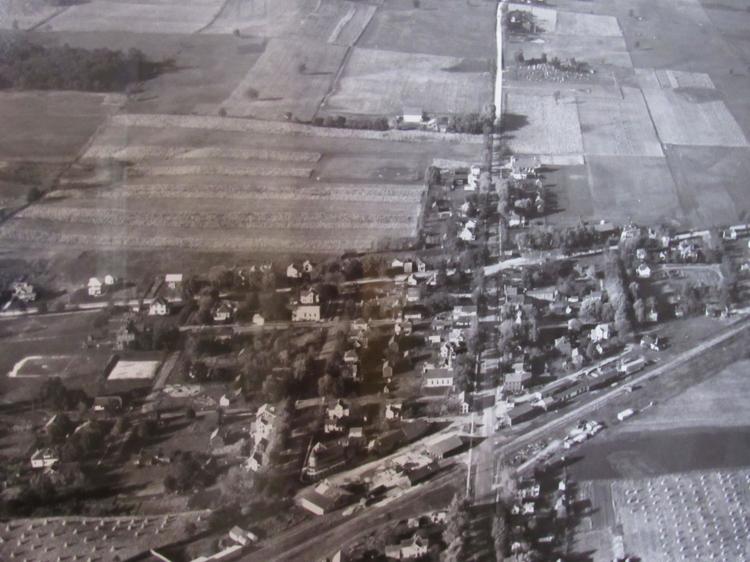 But over the past 10 years, it has been Verona that has been gobbling up parts of the town of Verona as Epic has grown and more people have flocked to the suburbs around Madison. That's why the town and the city approved a boundary agreement last year that identifies land for the city to annex and develop and land that will be preserved for the town, much of it west and southwest of the Sugar River.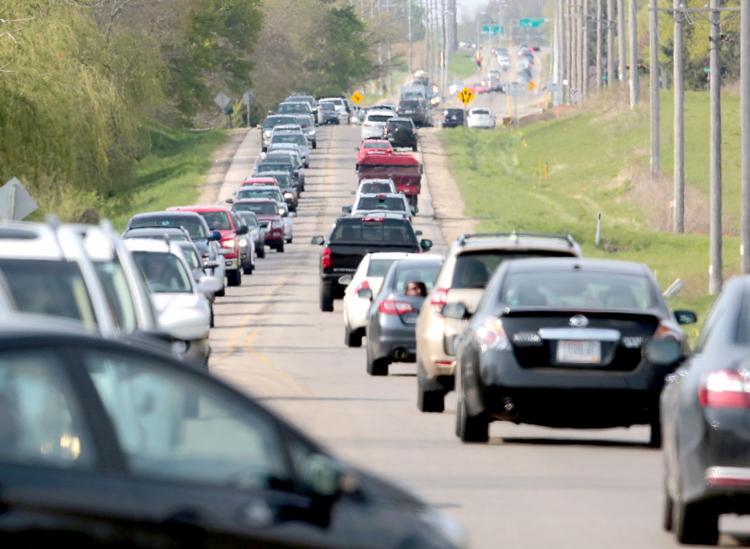 In February, the town constructed a 6,200-square-foot, $3.2 million town hall on a ridge overlooking the Epic campus after its longtime facility had become surrounded by the city of Verona. An open house for the new facility, which has large windows, offices, a community room for events and panoramic views to the west, is set for June 2.
You have free articles remaining.
Register for more free articles
Stay logged in to skip the surveys
"We're like the doughnut to (the city's) hole, but the doughnut hole keeps getting bigger and bigger," said Amanda Arnold, hired in 2012 as the town's administrator and planning director.
"Even if Epic wasn't here, Verona would still be a booming suburban community. There are other places in the county that are booming too that don't have Epic. The greater Madison area is just a desirable place."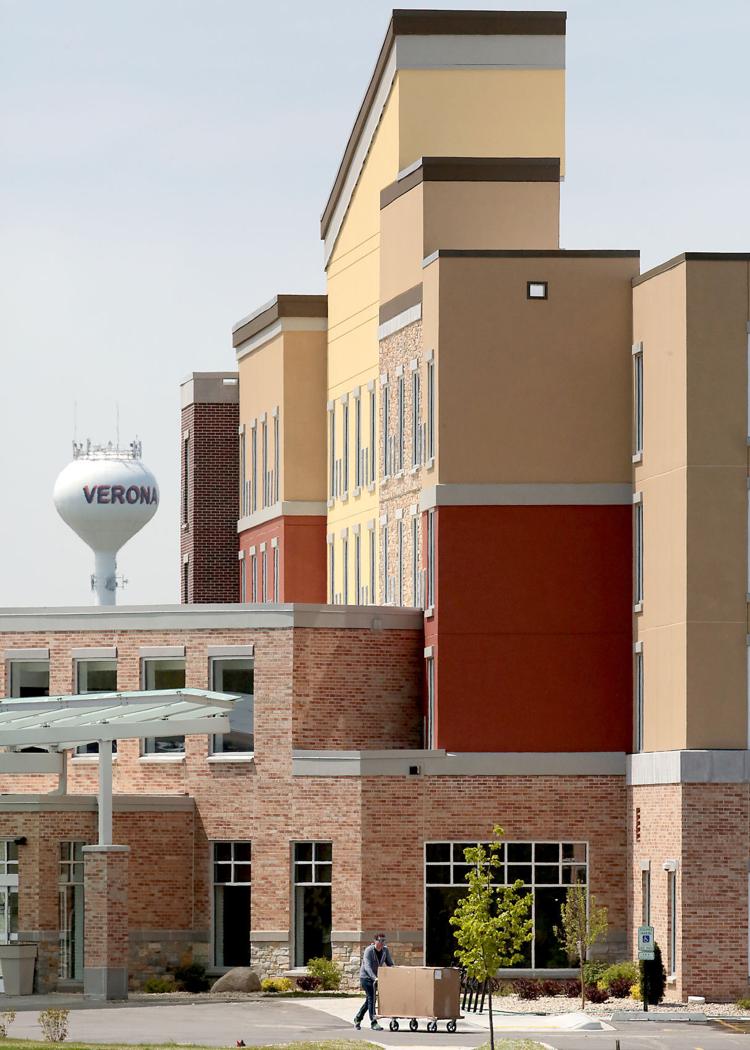 Two major tracts of town land targeted for growth within the city limits include the 1,600-acre North Neighborhood, a plan for which was adopted in 2015, and the Northwest Neighborhood, a 700-acre collection of farmland and forest north of Highway PD and west of University Ridge Golf Course. Both projects have the potential to add hundreds of homes and businesses.
"Obviously, for a community of 12,000 people, it's a lot of growth and a lot of development happening at once," said Adam Sayre, the city of Verona's planning director. "The demand is obviously there. Single-family (home) demand here is incredibly strong. And we're starting to see this dynamic of Epic employees moving back as they get older."
The Epic campus is designed in a way that keeps its employees on its campus throughout the day, with coffee shops and chefs that prepare world-class food. Access to the property can occur from the south on Epic Way via Highway 18-151 or from the north on Highway PD, where the city is upgrading the intersection at Northern Lights Road.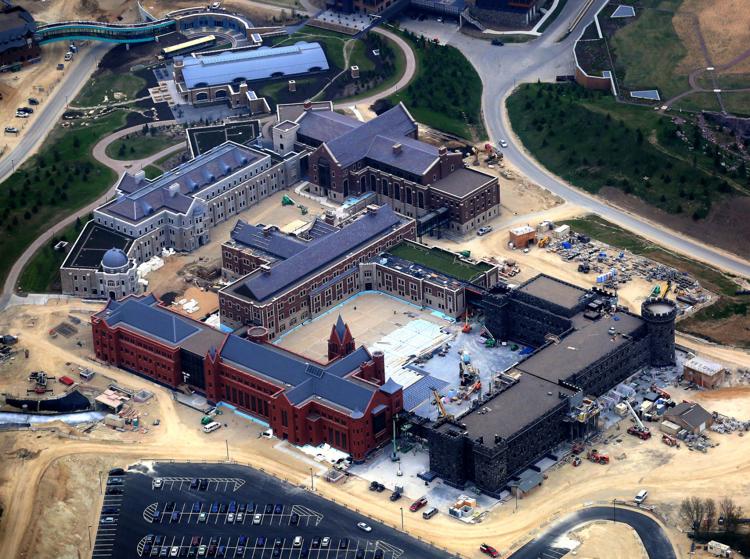 Debra Errington grew up in Verona, but said she and her husband have been priced out of housing in the city and live in nearby Mount Horeb. But Errington is bullish on Verona, where in 2007 she purchased the Sow's Ear, a downtown yarn and coffee shop. She hopes more businesses consider downtown Verona as the community grows.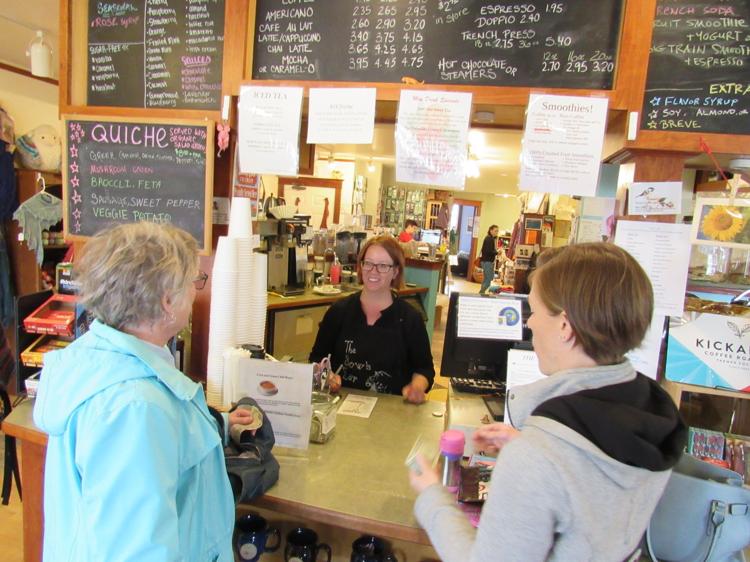 "I'm really curious about what's going to happen," she said. "Epic has their own city. There's little motivation (for Epic employees) to come into (downtown)."
Legend in the making?
The city is eyeing property on Main Street north of Verona Avenue for future business growth, while the additions to the North and Northwest neighborhoods and further residential growth on the south side of the city could encourage more business development in the city's core.
But one project proposed for the Northwest Neighborhood is the most ambitious yet.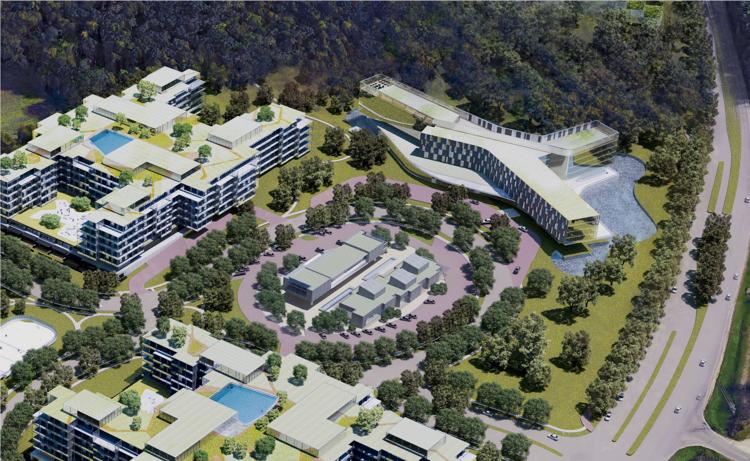 The city is expected to approve the development plan for the neighborhood later this year, allowing project proposals to move forward. One of those is Legend's Edge, a 65-acre high-end development aimed at Epic workers who want to live closer to work.
The husband-and-wife team of Ken Keryluk and Melissa Wee's proposal includes a 275-room full-service hotel with a fine-dining restaurant on the rooftop, 750 apartments among three buildings and more than 240,000 square feet of commercial and retail space, including a 56,000-square-foot grocery store.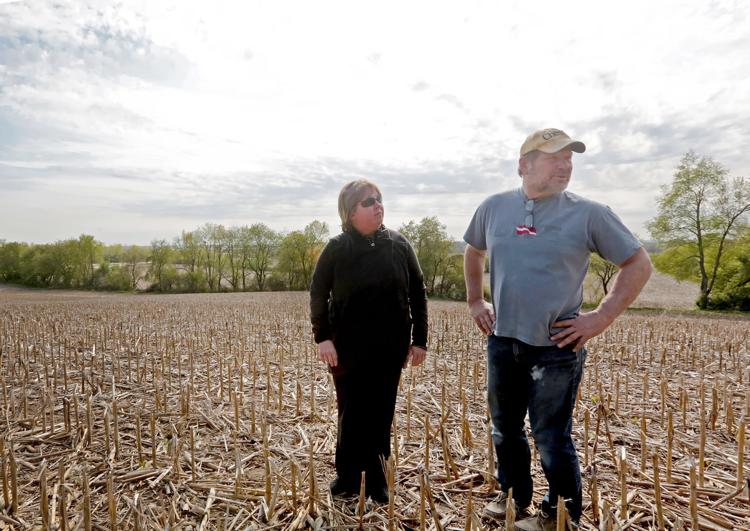 The development, presented to the city's plan commission last fall, is being modeled after projects studied by Keryluk and Wee in Aspen, Colorado; Miami; Vancouver, British Columbia; and even the Facebook campus in Menlo Park, California.
"Yes, it's being designed for Epic, but there's an older group that might be very attracted to this type of development," Keryluk said. "We'd be supplying some of the services that are more urban like those in Downtown Madison but in more of a rural area."
Wee and Keryluk, who played hockey for the University of Wisconsin in the late 1970s and early 1980s, have been involved in commercial real estate for over 30 years, but Legend's Edge is their first development project. The couple, who have lived in the town of Verona for years, purchased the land in 1998 and have been working on the project for over 10 years.
During a visit to the site, just east of Shady Oak Lane, the couple showed where the hotel would be built on the side of a gently sloping hill, positioned to take advantage of sunsets over Blue Mound State Park in the distance. Some buildings would have rooftop gardens, and parking for the residents of the three apartment buildings would be hidden by essentially wrapping residential units around a parking structure that would allow residents to drive their vehicles to the floor on which they live. Each building would be up to 279,560 square feet.
"Yes it's a departure from typical Midwest developments, but is it a departure from what Epic is doing over there, or is it a departure from what large cities or communities are looking at? No," Keryluk said. "We worked really hard to make sure none of the buildings are above the tree line. We're very sensitive to that."
The proposal received a mixed reaction from the city's plan commission, but Mayor John Hochkammer, first elected to the City Council in 1997 and as mayor in 2006, said he supports the Legend's Edge project and what it will add to the community.
"I'm very intrigued by it," Hochkammer said. "I think that location would be appropriate for the type of development that they're talking about. There's still more discussions that need to happen regarding density and height, but my conversations with them since day one is that they assured us that it would be the type of development that we have not seen anywhere else in Dane County."