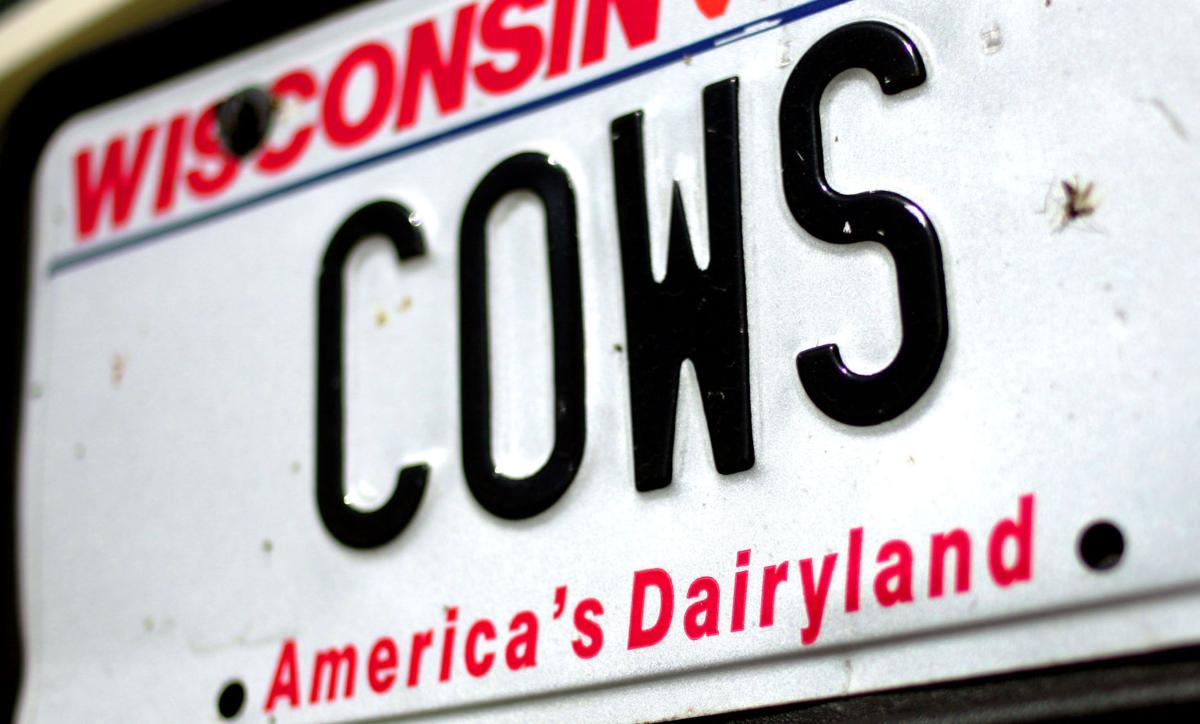 The slogan "America's Dairyland" will stay on Wisconsin license plates until the cows come home, Gov. Scott Walker declared Tuesday.
In a radio interview Tuesday morning, Walker put to rest the idea that the state's farming heritage would disappear from the state's plates as some have sought.
"There's no way we are changing from 'America's Dairyland,' " Walker told Wisconsin Farm Report Radio. "We are proud to be America's Dairyland."
The idea came about in October when Kurt Bauer, head of the state's business lobby Wisconsin Manufacters & Commerce, said the slogan didn't adequately describe the state's overall business climate — especially with the huge Foxconn Technology Group plant scheduled for southeastern Wisconsin.
Despite an outcry from the state's dairy industry and others, state Rep. Scott Allen, R-Waukesha, suggested a contest for high school students to design a new plate and slogan.
"America's Dairyland" has appeared on Wisconsin license plates since 1948.
"We are not going to change our plates," Walker said in the radio interview. "We have many different industries, but our bread and butter, literally and figuratively, is agriculture and manufacturing together."