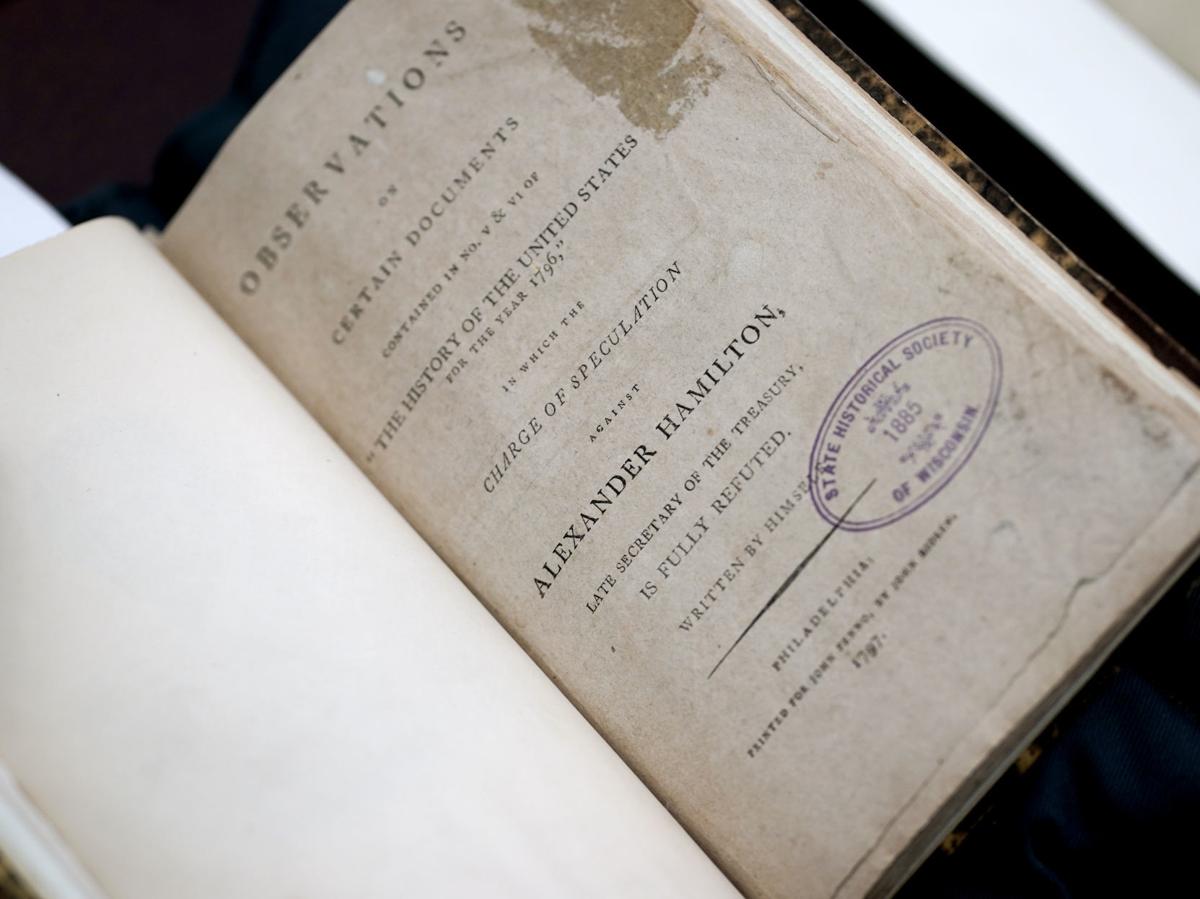 An original letter written by Alexander Hamilton will be among the items on display at Overture Center during select shows of "Hamilton" the musical, which opens Tuesday.
The documents from the Wisconsin Historical Society will also include original letters from Aaron Burr, George Washington and Thomas Jefferson. Bound newspapers from the late 1700s are included, as are pamphlets, written by Hamilton, who wanted to share his thoughts with the masses.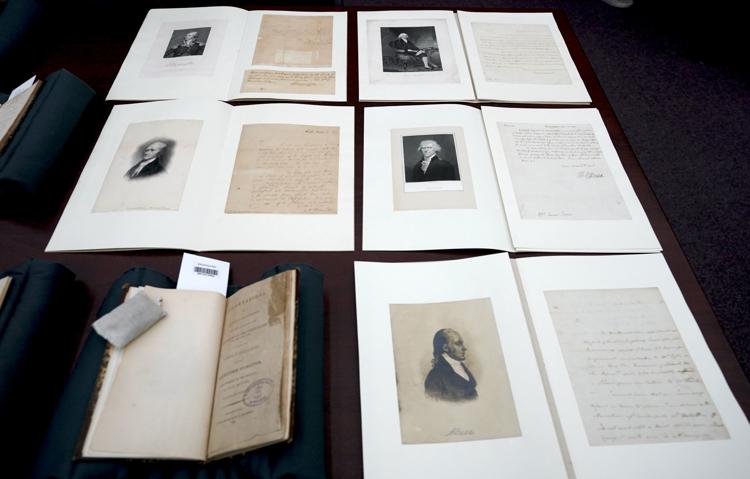 You have free articles remaining.
"This was 18th-century Twitter," said Cynthia Bachhuber, North American History Librarian at the historical society. "This is how public discourse happened. They would compose their opinions, whatever they wanted to share publicly, take it to a print shop, print up a bunch of copies and begin handing them out."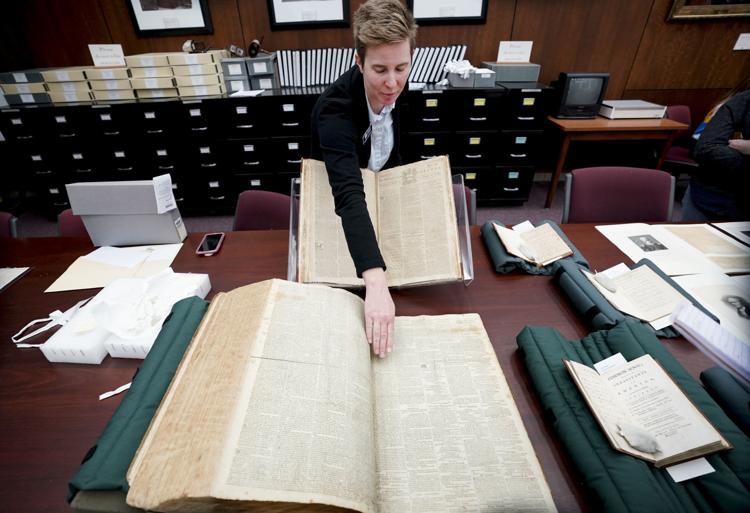 All of the pamphlets that will be displayed are talked about in the musical, including "Observations on Certain Documents," written by Hamilton in 1797. In what's commonly referred to as the "Reynolds Pamphlet," Hamilton admits an affair with Maria Reynolds, but refutes charges that he misused federal funds.
The pamphlets, letters and newspapers will be displayed with Wisconsin Historical Society staff on hand for Tuesday's and Thursday's shows, the Nov. 24 matinee and on Dec. 6.