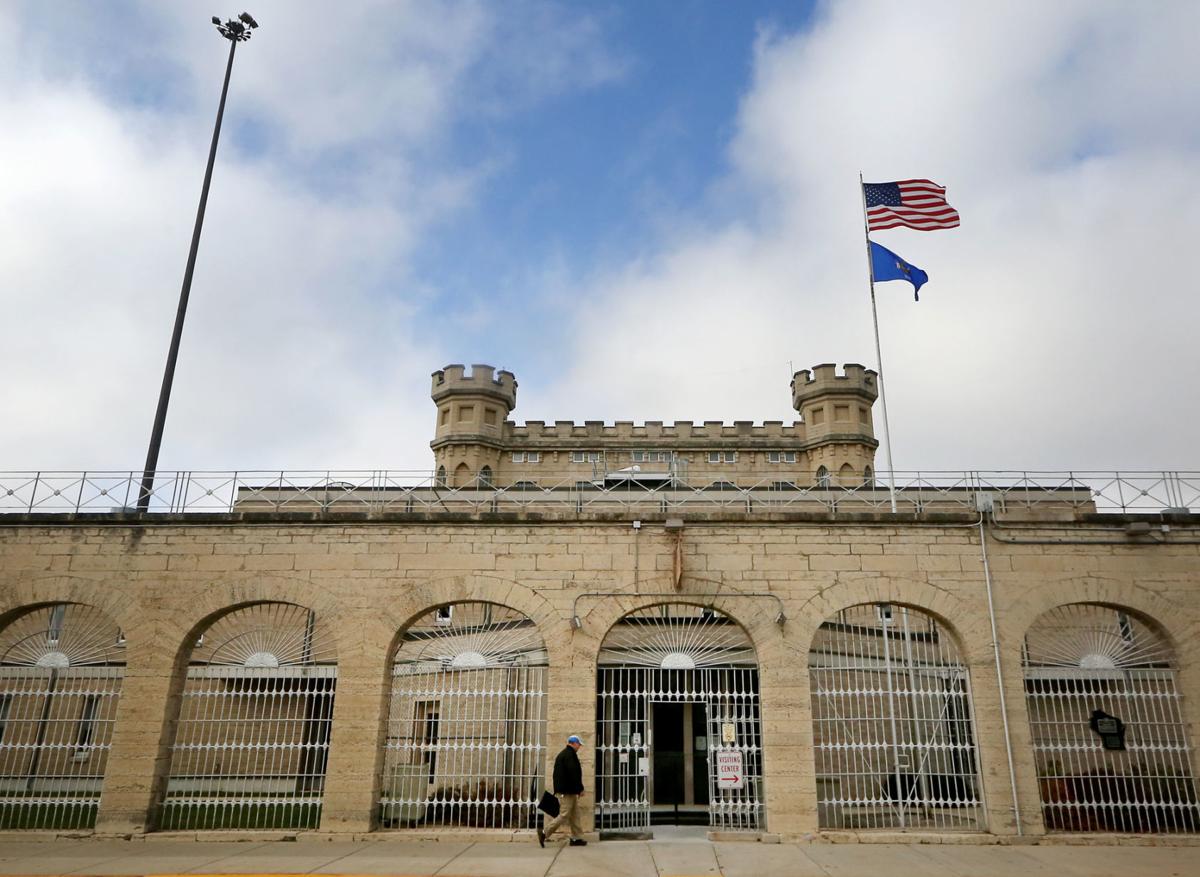 The American Civil Liberties Union of Wisconsin on Friday filed a lawsuit in the state Supreme Court seeking the release of elderly and vulnerable inmates to prevent an outbreak of the COVID-19 coronavirus in the state's prisons.
The ACLU argues that the prisons are too crowded for inmates to practice social distancing, and populations need to be significantly reduced. The lawsuit was filed on behalf of two incarcerated individuals with pre-existing conditions that make them more susceptible to COVID-19.
"Right now Wisconsin's overcrowded prisons are a ticking time bomb that threatens the health of all Wisconsinites, especially people of color who are disproportionately impacted by mass incarceration," ACLU of Wisconsin executive director Chris Ott said in a statement.
If COVID-19 gets into the prisons, Ott noted that inmates could strain the hospital system.
"An outbreak of COVID-19 will rapidly overwhelm meager DOC medical facilities and then overwhelm hospital resources in communities where they are located," the lawsuit argues.
Two inmates at Columbia Correctional Institution and three at Oshkosh Correctional Institution have already tested positive for the virus, according to the Wisconsin Department of Corrections' testing dashboard, last updated Thursday. Twelve DOC employees had self-reported that they tested positive for COVID-19 as of Thursday.
Releases sought
The lawsuit — filed against Gov. Tony Evers, Department of Corrections Secretary Kevin Carr and Parole Commission chairman John Tate II — asks the court to intervene and force state officials to take action to reduce the state prison population. It also asks the Supreme Court to ask circuit courts to reduce county jail populations.
The ACLU is petitioning the court to order Tate to let more inmates out on parole and Evers to grant pardons or commute sentences for prisoners. The lawsuit is also seeking that Evers issue reprieves for sentences during the public health emergency. Those sentences could be reinstated after the crisis. Carr has the power to remove individuals from prison during an emergency, an action the lawsuit is also seeking.
Evers' chief legal counsel, Ryan Nilsestuen, said Friday that the governor's office will be responding to the lawsuit.
"We're confident that we're taking every reasonable and practical step that we can to minimize the risk of COVID-19 to our prison system," Nilsestuen said.
Ott said the "modest steps" that Evers and DOC have taken so far "are simply not enough to prevent an outbreak."
Mitigation efforts
At the end of March, Evers halted all new prison admissions and transfers. DOC has suspended visitation and work release, implemented medical screening for employees, upped cleaning efforts and released some nonviolent prisoners.
DOC is also purchasing more personal protective equipment for employees and this week said prison staff were not only allowed but encouraged to wear cloth masks.
Nilsestuen said DOC has also been lowering the number of crimeless revocations, the practice of arresting someone for violating a condition of their parole or probation that would otherwise be legal.
Last week, DOC announced it would release 1,148 people with nonviolent misdemeanors who were being held because of probation or parole violations. It also said it would release an unspecified number of nonviolent prisoners who had less than one year of their sentences left and will now be monitored on community supervision. An additional 65 offenders who were participating in an Alternative for Revocation program at the Milwaukee Secure Detention Facility were also released.
Demands
The ACLU is calling for the release of more prisoners, giving priority to those who are over 60 or have severe underlying chronic medical conditions.
The lawsuit seeks that prison populations be reduced low enough so that no person is held in a cell with another person, individuals housed in dormitory spaces have 6 feet of separation between each bed, and social distancing guidelines can be followed in all areas of the prison.
It does not specify how many prisoners would need to be released to accomplish this. But the ACLU argues that keeping vulnerable inmates in prisons that are over capacity during an outbreak that poses extreme health risks is a "cruel and unusual punishment." DOC holds nearly 23,000 adults in facilities designed for 17,815, about 30% over capacity, according to the ACLU.
As of February 2020, the ACLU said, more than 1,600 Wisconsin prisoners were older than 60, an age group that the CDC says is especially vulnerable to COVID-19.
'A death sentence'
One of the plaintiffs, Craig Sussek, has kidney disease, making him more susceptible to COVID-19. He is eligible for parole for a crime he committed at 16 more than 20 years ago, the ACLU said.
Sussek shot a woman in the head with a 15-year-old friend, Joshua Briggs, while trying to steal her car. The woman, Jackie Millar, survived and has since forgiven Sussek after going through a restorative justice program. Sussek and Millar were both interviewed for the Oprah Winfrey TV show.
Millar was left partially paralyzed and legally blind. In a 1999 interview with the Wisconsin State Journal, Millar said she considers herself a mother not only to her two biological sons, but to Sussek and Briggs, who "through the error that they made ... made their way into my heart.''
Another plaintiff, Ramond Ninneman, 66, has cardiac disease, which leaves him with only 25% to 30% of his heart function and at a high risk of death or serious injury if he contracts COVID-19, the ACLU said. He has 16 months remaining of a two-year sentence.
"My dad has just 16 months left on his sentence, and I'm terrified that COVID-19 will turn that into a death sentence," said Rana Ninneman, Ramon's daughter. "The Department of Corrections hasn't even been able to provide adequate treatment for his heart condition, let alone put in place the social distancing measures needed to stop the spread of COVID-19.
"State officials need to act now so that my dad and other people with pre-existing conditions can come home where they can safely practice social distancing and help keep all of us healthy," Rana Ninneman said.
Concerned about COVID-19?
Sign up now to get the most recent coronavirus headlines and other important local and national news sent to your email inbox daily.