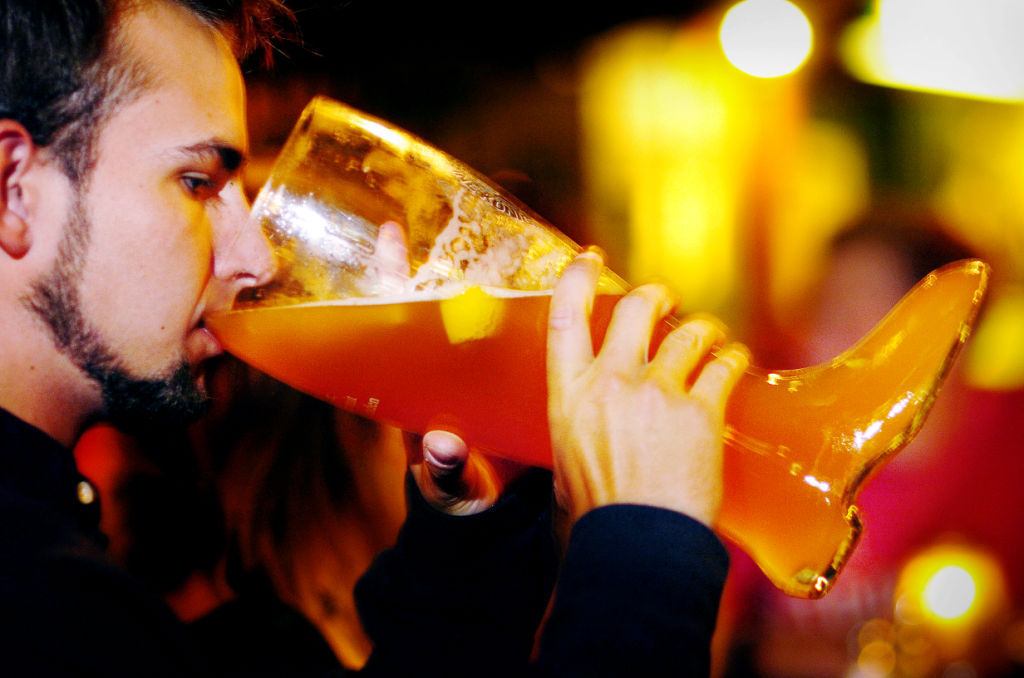 The second Wednesday of every month is sacred at the Essen Haus, Deutschland's foothold in Downtown Madison with 16 German beers on tap.
The daily Oktoberfest atmosphere there is enhanced by the monthly Stein Club, where a $100 membership makes you a member for life, and among other things, entitles you to a free, 2-liter glass of beer in the shape of a boot on your birthday.
Legend has it that during World War I, German soldiers lacking glasses began passing around a leather boot filled with beer. Over time, it evolved into a tradition enjoyed daily — or more often, nightly — at the Essen Haus, where the feeling of "gemütlichkeit" — the German term connoting joy, camaraderie and fellowship — is infectious.
Glance around the room or patio as boots are being passed around, and as the person chugging nears the bottom of the boot, his or her friends shout and pound the table.
Drinkers ting the boot's heel with a finger before and after for good luck. Custom is to pass the boot without setting it down on the table.
Another tradition is that if you finish the boot, the person drinking from it before you has to pay.
The trick is not to let the beer splash you in the face when a giant air bubble gets trapped inside the ankle as the glass is nearly drained. (The secret: Point the toe toward you).
Finishing a boot can be punishing. As a former Essen House bartender once said: "It's a memorable thing that you can never remember and always regret."
Test your memory by matching photos of some of the 100 objects that define Madison.
Photos are chosen randomly — always two of each. There are easy, medium and expert levels, all of which you can play on any device, but levels below expert will appear better on phones and tablets.
Be the first to know
Get local news delivered to your inbox!