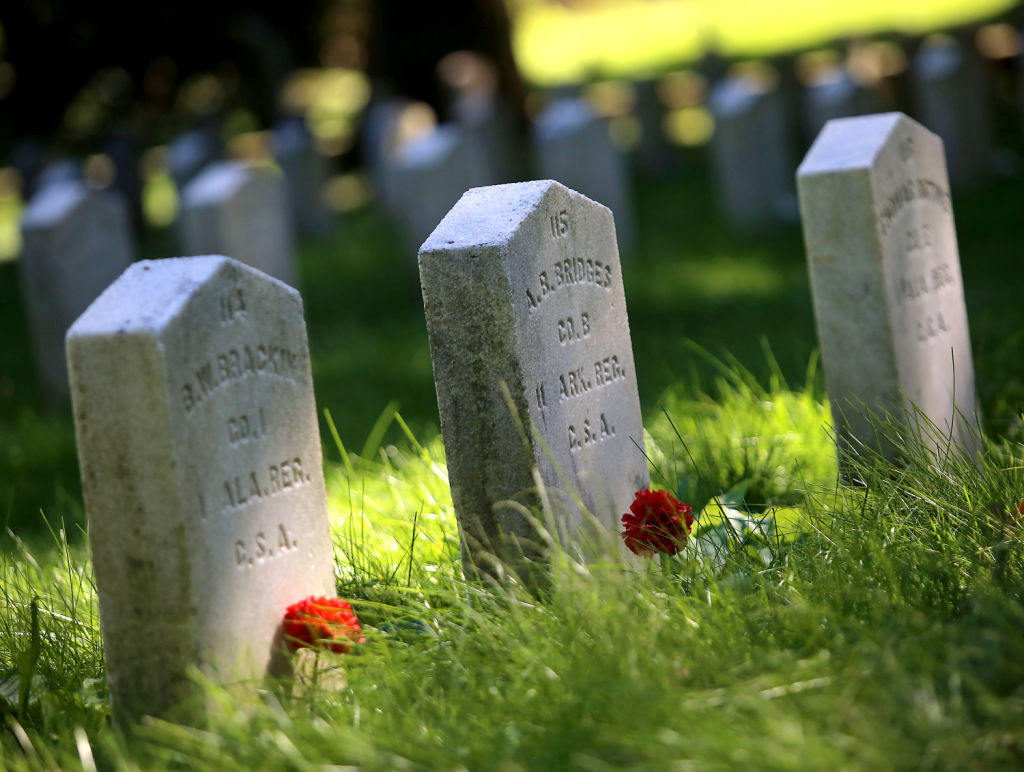 If you meander through Forest Hill Cemetery, at Regent Street and Speedway Drive, past monuments for some of Madison's early movers and shakers with names such as Doty, Van Hise, Hoyt and Quisling, you may find the Confederate Rest.
Just past the Union soldiers' graves, on the other side of the mausoleum, is the final resting place for 140 Confederate soldiers from the Civil War.
Their tombstones, each 2 feet high in gray marble, sit in orderly rows within a border of limestone blocks, the names still legible 150 years later.
The servicemen, most from Alabama's 1st Infantry Regiment and others from Tennessee, Louisiana, Arkansas and Mississippi, died from their injuries or other ailments not long after arriving in Madison by train in April 1862. They were captured at Island No. 10 — a Confederate stronghold on the Mississippi River where Missouri, Kentucky and Tennessee meet — and held at Camp Randall, a Union army training facility that became a prisoner-of-war camp and military hospital.
Visitors from around the U.S. seeking their forebears have made pilgrimages to the small plot, and some have taken its plight to heart. Alice Whiting Waterman moved to Madison from Baton Rouge, Louisiana, in 1866 to care for the graves. When she died in 1897, she was buried there with "her boys."
Tucked back from the driveway by a genteel expanse of lawn and shaded by pines and a massive, old oak tree, you can almost hear the spirits of the young soldiers whispering as the wind rustles the leaves on a cool autumn day.
Test your memory by matching photos of some of the 100 objects that define Madison.
Photos are chosen randomly — always two of each. There are easy, medium and expert levels, all of which you can play on any device, but levels below expert will appear better on phones and tablets.