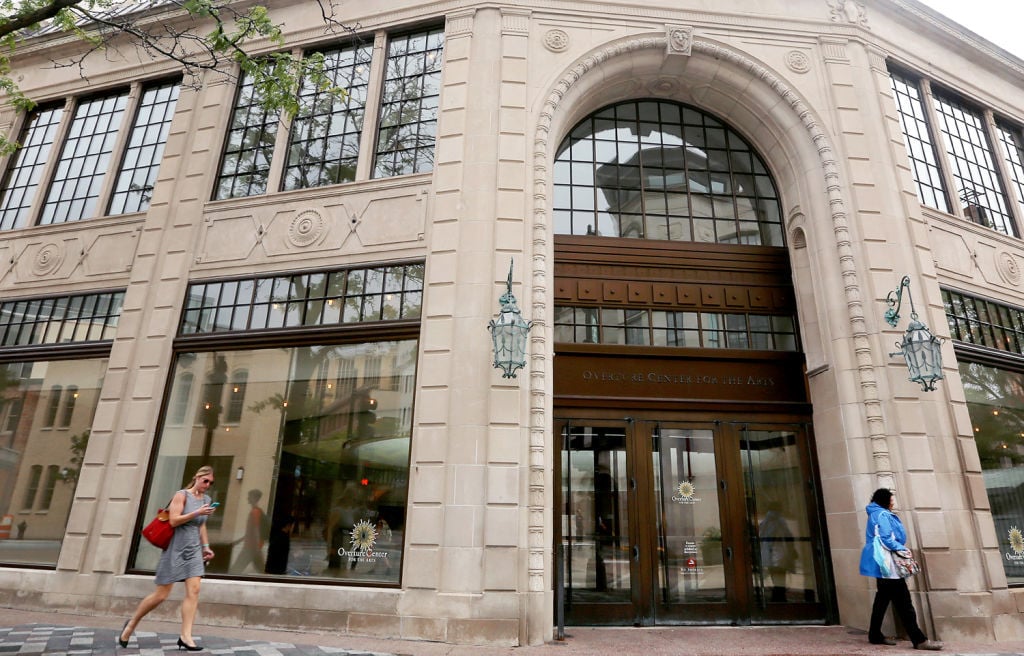 Back in the 1990s, the bargain basement at Yost's was the place to go for a fancy dress at last year's prices. And for seven decades before that, the dry goods and women's store at 201 State St. was the place to go for style.
Built in 1923, the department store was designed by Frank Riley — the Madison-born architect who also designed East High School, the Madison Club and the Governor's Mansion in Maple Bluff. Riley, commissioned by longtime merchant Frank Kessenich Sr. to design a "modern, fireproof store," gave the $250,000 building a French Renaissance flair.
What's left today is an elegant stone facade that, as stated in John Kessenich Yost's 2008 obituary, is now "beautifully incorporated" into Overture Center for the Arts — a conversion that was not without controversy.
The store's original name — Kessenich's — grew to Yost's Kessenich's in the 1930s after the Yost family rented space in it (John Radford Yost married Adelaide Kessenich, Frank Sr.'s daugher), according to a Madison Landmarks Commission report.
It was one of four large department stores State Street boasted by 1940, along with Hill's, Montgomery Ward and Sears-Roebuck.
Today, visitors enter through the heavy glass doors beneath the arch of the former Yost's facade to try on the arts in Overture's concert halls, theater spaces and art galleries.
Even in Madison's anything-goes fashion culture, people sometimes still dress up to see an Overture Center show. But whether in a tux or jeans, a visitor's first impression through that arch is the same: pure class.
Test your memory by matching photos of some of the 100 objects that define Madison.
Photos are chosen randomly — always two of each. There are easy, medium and expert levels, all of which you can play on any device, but levels below expert will appear better on phones and tablets.