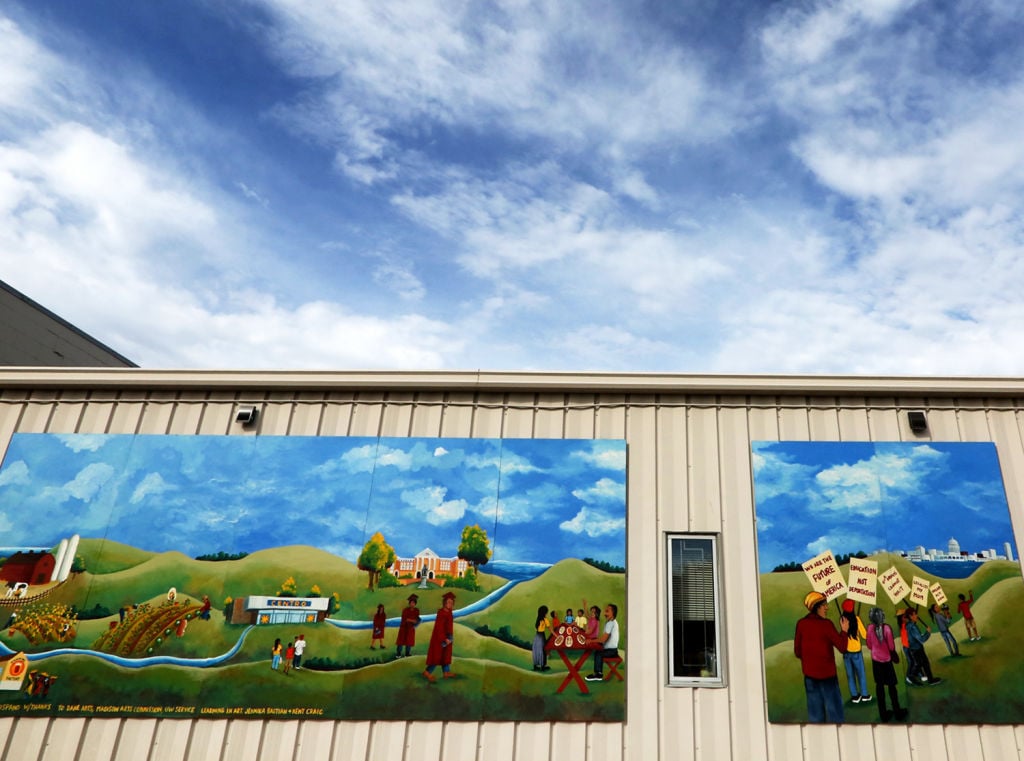 The story painted within a vibrant mural outside of the Centro Hispano building at 810 W. Badger Road is a familiar one to many members of Madison's Latino community.
It is a story of immigration, of migrant workers on Wisconsin farms, of adapting to a new community and setting a path for a better life.
The mural, titled "Story of Immigration" and installed in June 2013, shows migrant workers on Wisconsin farms tending fields and hauling produce to a canning factory.
Farther down the painted path, a family is seen seeking out Centro Hispano for help adjusting to new customs, a new language and a new environment. The story continues with images of a family celebrating with new college graduates.
Most importantly, the mural tells the story of how one generation endured hardship and difficulty so their children might pursue a better life.
Created in 1983 by a group of community volunteers, Centro Hispano is dedicated to assisting families with education, jobs and youth programs, while serving as a resource for the Latino community.
As Madison's Latino population has grown, adding to the richness of the cultural fabric of the community, Centro Hispano has expanded along with it.
At the end of the mural is a quote from Cesar Chavez emphasizing giving back and investing in the community.
"We cannot seek achievement for ourselves and forget about progress and prosperity for our community," it reads. "Our ambitions must be broad enough to include the aspirations and needs of others, for their sakes and for our own."
Test your memory by matching photos of some of the 100 objects that define Madison.
Photos are chosen randomly — always two of each. There are easy, medium and expert levels, all of which you can play on any device, but levels below expert will appear better on phones and tablets.