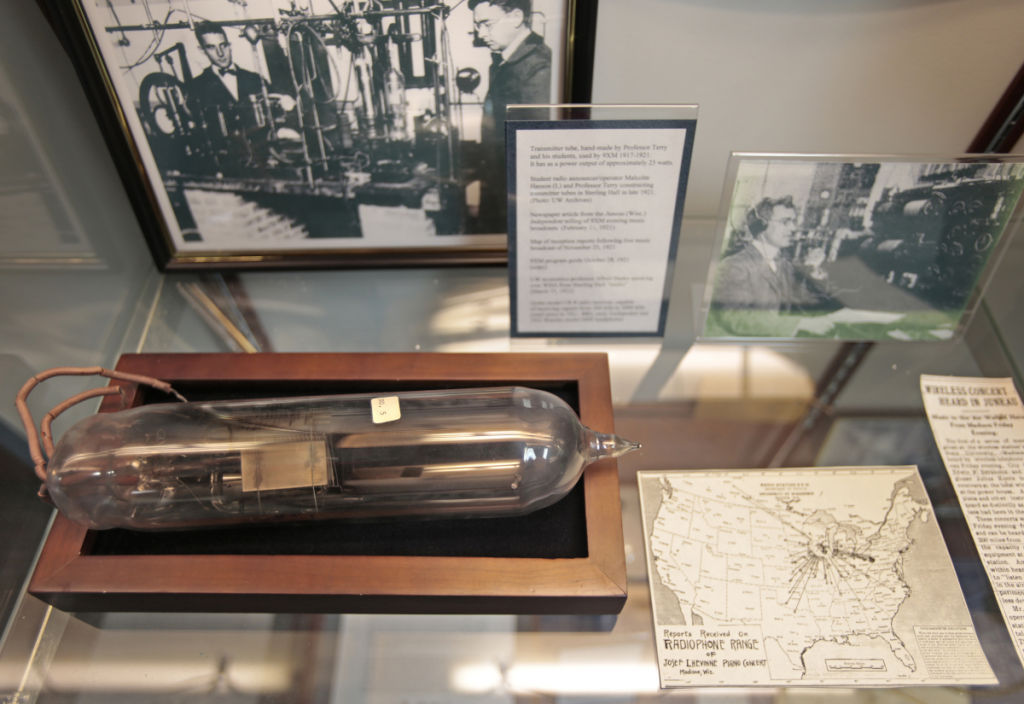 It might be hard to imagine a time before computers and the Internet, before television, even before radio.
Way before programs like the nationally produced "All Things Considered" or the locally originated "Michael Feldman's Whad' Ya Know?" were even imagined, some of the earliest radio signals were broadcast in Madison.
In 1914 — 100 years ago — UW electrical engineering professor Edward Bennett set up a wireless telegraphic set on campus, obtained a license, and called it 9XM. UW-Madison says it's the oldest station in the nation.
In the early days, you would not have heard voices, only signals in Morse code dots and dashes, translated by ham radio operators into weather and market reports.
The station's vacuum tubes were not available in stores; they were formed in the UW's glass-blowing lab, and no one knew if they would last through a broadcast.
Physics professor Earle Terry led the radio experiments and began regular transmissions from Science Hall on Dec. 4, 1916.
In 1917, Earle played the first records over 9XM and music and talk programming began. After President Woodrow Wilson ordered a brief shutdown of civilian broadcasts during World War I, fearing they'd tip "the enemy," 9XM did experiments with the Great Lakes Naval Station, north of Chicago.
Regular programming began around 1919, and the station became WHA in 1922. Professor Terry took his share of ribbing, in the early days, for spending so much time on his hobby.
"Wait and see," he said. "Radios will be as common as bathtubs in Wisconsin homes one day!"
Test your memory by matching photos of some of the 100 objects that define Madison.
Photos are chosen randomly — always two of each. There are easy, medium and expert levels, all of which you can play on any device, but levels below expert will appear better on phones and tablets.