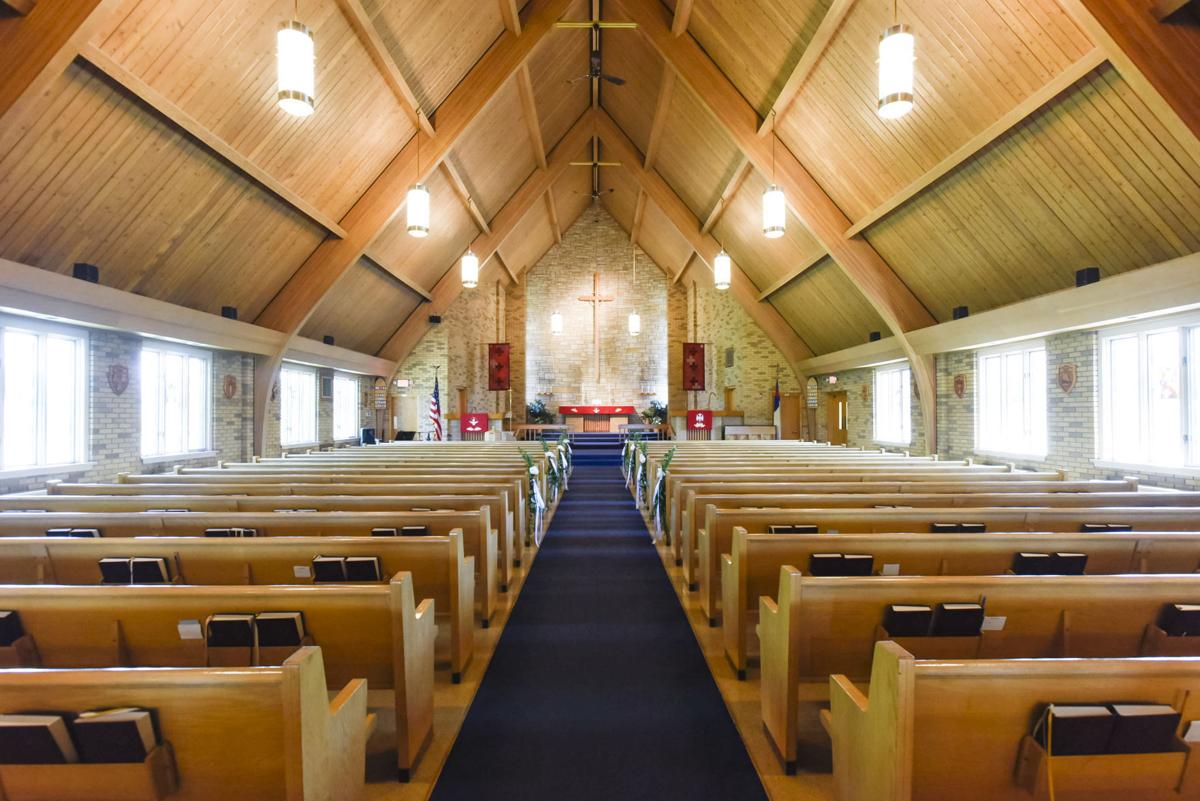 The Bible Belt Madison is not — nor would most people in the politically liberal city aspire to be anything like it.
But Madison's status as one of the most "post-Christian" places in America is part of what has a group of Christian leaders looking to the area as a kind of laboratory for how Christians across denominations can engage with their communities when the people in those communities aren't exactly "church people."
With the help of a nearly $1 million grant from the Indianapolis-based Lilly Endowment Inc. — the charitable arm of drug-making giant Eli Lilly — "Awaken Dane" will recruit 40 churches in Dane County during the next five years and equip them with the tools needed to "discern God's Spirit at work within their local communities, even beyond church walls," according to a Nov. 9 press release from the Wisconsin Council of Churches.
"This is a disruptive time for the whole religious landscape," said Christopher James, one of the project's leaders and a professor at the University of Dubuque Theological Seminary in Dubuque, Iowa — not just because of how COVID-19 has curtailed worship, but because the rising number of people unaffiliated with the Christian tradition presents challenges that "call for something as dramatic as the Reformation."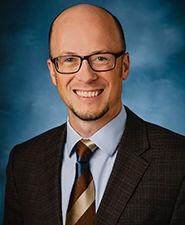 It won't be clear for a while what discerning "God's spirit" will mean when it comes to the day-to-day operations of Dane County's Christian churches and what their members actually do to live out their faiths, but James was clear that Awaken Dane is not envisioned as another "holy huddle," in which churches look inward for answers about their faith and their missions.
The question for "church people," said Kerri Parker, executive director of the Wisconsin Council of Churches, is "am I focusing on myself or am I focusing on God?"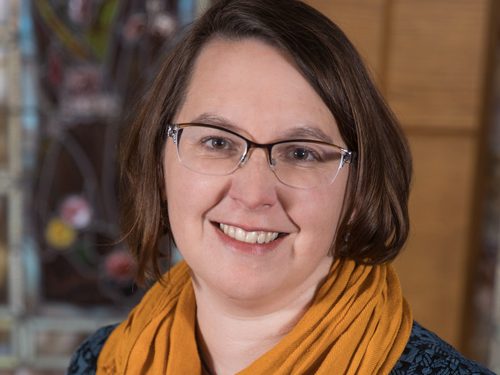 And focusing on God means focusing on the community outside of the church, she said. "The church is at its best when it's not there for itself."
In addition to the WCC and the Dubuque Theological Seminary, Awaken Dane's two other partners are the Collaboration Project, a Madison-based initiative to foster cooperation among Dane County churches, and Upper House, a Christian meeting center on the UW-Madison campus that hosts talks on a variety of issues from a Christian perspective.
Awaken Dane will include monthly pastor education, monthly congregational small group gatherings led by pastors, and semi-annual large group gatherings to help church leaders understand prevailing social and cultural trends, especially in Dane County. Some of the grant could be used for specific community or charitable projects later in the process.
Already a focus
James has a head start on Awaken Dane's work because he's been engaged since 2018 in an ongoing study of Dane County churches dubbed the the Dane Churches Project. It's part of an international effort to study how Christian communities are changing in modern, urban areas. He's also the executive director of a training program for church leaders called Missio Madison — "missio" is Latin for mission — that aims to build bridges between different denominations.
His research as part of the Dane Churches Project identified 317 churches in the county, including 156 in Madison. More than half, or 54%, were classified as evangelical, while 32% were mainline Christian denominations and 11.5% were Catholic.
In survey responses from 114 of the churches, "proclaiming the gospel of Jesus" and "serving the needs of the community" were identified as very or extremely important priorities for about 75% of churches, while 51% described "evangelizing non-Christians" the same way.
"Improving society through political action and community organizing," however, was deemed not important or only a little important by about 62% of respondents — a counter-intuitive finding in an area as politically active as Dane County, but one James said was tempered by the high priority churches put on "serving the needs of the community."
James points to other research naming Madison as one of the most secular metro areas in the country, and Dane County as one of the most politically uniform.
Awaken Dane leaders know such factors will present challenges as they encourage churches to better engage with their communities.
If people see churches mainly interested in evangelizing or growing their numbers, they will feel "targeted," James said, and "that can sound kind of sneaky."
Churches should still work to improve their communities, such as with food pantries or school fundraising drives, but could do so in cooperation with other churches and non-church neighbors, he said, and without the churches advertising themselves as such or explicitly seeking to recruit people.
Early interest
James said that in the past, differences in beliefs and worship styles among Christian denominations were more important, and he wants Awaken Dane to focus on a "shared Christian identity."
But Scott Anderson, pastor at Westminster Presbyterian Church in Madison, said there are still divisions, or "silos," in America's Christian community that are particularly pronounced in Madison. Conservative and evangelical churches make up one, and mainline Protestant churches and the Catholic Church make up the other two. The African-American church can be considered distinct, he said, but can be found in both the mainline and evangelical traditions.
Congregations struggling to hold onto members have a tendency to circle the wagons, and congregations generally often lack personal connections with the people they help, such as at food pantries, Anderson said.
"The emphasis is certainly not on how to grow your church," James said of Awaken Dane, and he'd like to see churches move from an attitude of "doing for" to "being with" the people they serve in their mission work.
Anderson said Awaken Dane provides some "real potential for cross-fertilization between these silos," and the breadth of the four groups behind the effort bring it credibility.
Local reaction
Other local pastors also saw potential benefit in the effort.
Pastor Andy Twiton of Trinity Lutheran Church in Madison said he'd worked with James as part of Missio Madison, and "I was excited to see the announcement of this partnership."
Eric Holmer, director of media at Good Shepherd Lutheran in Madison, similarly called the initiative "promising."
"It sounds as though it supports and encourages churches working together and collaborating at a time when such efforts are needed," he said. "Through church and community partnerships like the 'March against Violence' and other events partnering to make a difference in our neighborhoods, Good Shepherd believes in the importance of churches working together to love and serve our community."
Catholicism is one of the largest denominations in Dane County, but its hierarchical structure could be a barrier to any of the Madison Catholic Diocese's 102 parishes participating in Awaken Dane.
The diocese does not belong to the Wisconsin Council of Churches, but spokesman Brent King signaled it could be open to participating in Awaken Dane.
"We are certainly open to conversations about it and any real ecumenical progress and projects that would come from those conversations," he said.