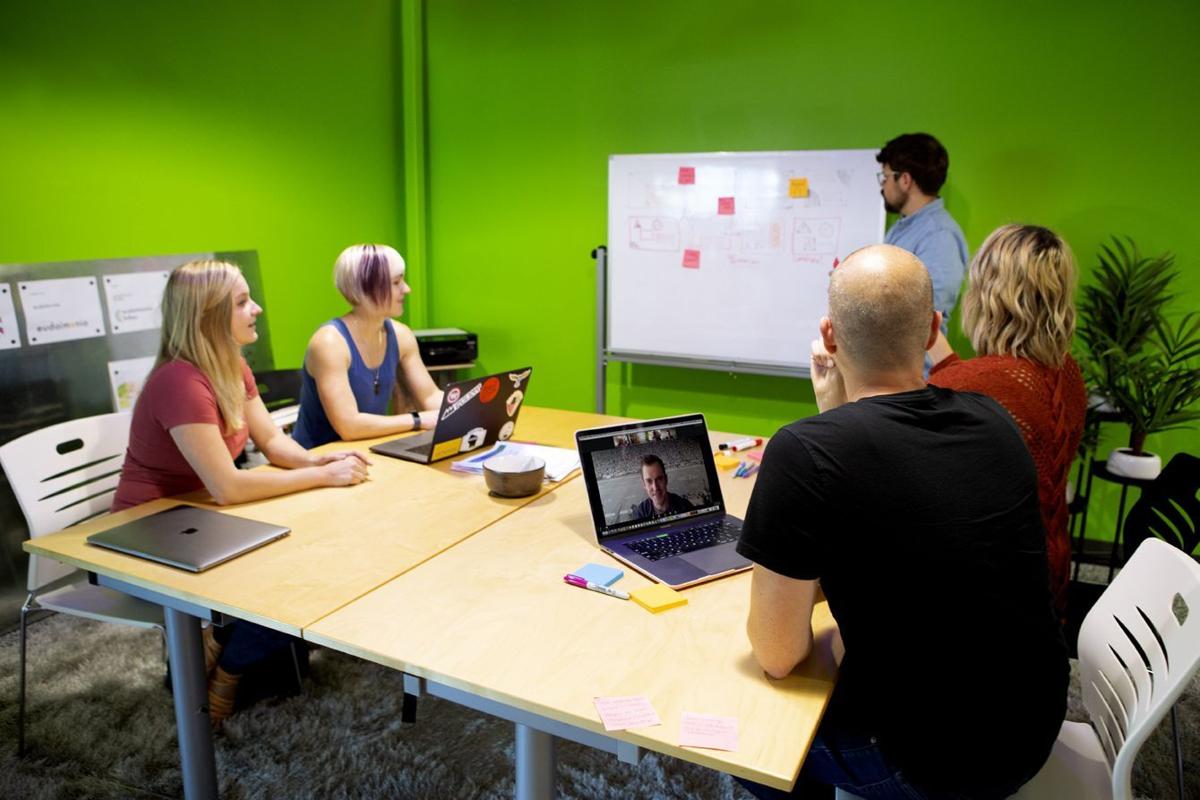 The Top Workplaces winners among midsize companies reflect innovative styles to building corporate cultures that their employees embrace. Here's a look at the other winners in the mid-size category:
Madison-based NeuGen is a shared services organization which supports WEA Trust and Health Tradition in helping to serve their health insurance policyholders, in addition to providing medical management and administrative services to other healthcare companies.
It offers employees a comprehensive benefits package, as well as fitness reimbursements, and employee wellness program, paid volunteer time, tuition reimbursement, a nature walking trail and a food mart with fresh and healthy food options.
Employee comment: "Projects are celebrated, work is acknowledged, and the teams are supportive. Best job I ever had!"
Founded 11 years ago, Nordic specializes in information technology consulting in the healthcare industry. Its consultants aim to guide healthcare organizations to stronger businesses with better patient outcomes.
The Madison firm provides training and certification opportunities, a 401(k) plan, dental and vision insurance with premiums fully paid for employees and their dependents and referral bonuses for new clients and consultants. Its team members also recently launched employee resource groups.
Employee comment: "Nordic is very concerned about your personal life and wants a good balance. Time off is always encouraged for your hard work."
8. Madison Property Management
With two local locations and 110 employees, Madison Property Management handles all aspects of property management. The firm manages single-family homes, single condos, apartment complexes, boat slips and condominium associations.
The company is involved in community causes through its MPM Gives Back program, which has benefited Domestic Abuse Intervention Services, Second Harvest Foodbank, the American Cancer Society and the American Family Children's Hospital Radiothon, among many others.
Employee comment: "We are a great team and are almost like family. We support each other, help each other and respect each other."
A family-owned high-tech telephony business based in McFarland, the firm prides itself on treating employees and clients like family. It has a growing division called 1Call that provides hospitals and healthcare organizations with call centers, personnel scheduling, call handling, secure messaging and other services.
In addition to being active in local charitable causes, Amtelco offers a comprehensive benefits package, a profit-sharing plan and an active wellness committee that is involved with a range of healthful activities, including a CSA program.
Employee comment: "I feel very appreciated and respected. I couldn't imagine a better place to work."
10. Widen Enterprises Inc.
Widen, which was founded in 1948, has evolved to a company that builds a software platform offering compelling and measurable digital experiences for more than 600 influential brands.
The company has a freedom-centered workplace certification that supports the advancement of organizational democracy. It also has also targeted 5% of its workforce for people with intellectual or developmental disabilities. The company's CEO leads weekly stand-up meetings that discuss a wide range of topics, from financials to market intelligence and customer experiences.
Employee comment: "We work hard, yet have fun doing it. Employees are welcome to have as much of an impact as they want, and all views are welcome all the time."
11. Credit Union National Association
CUNA is an influential financial services trade association and the only national association that advocates on behalf of all of America's credit unions – in Washington, D.C. and all 50 states. Headquartered on Madison's west side, CUNA has 171 Madison employees.
Its comprehensive benefits package offers employees benefits on the first day of their employment, workplace flexibility, and a company match of up to 9% on their 401(k) contributions.
Employee comment: "I feel the work I do actually makes a difference in the day to day lives of our members. I'm able to problem solve for them and provide results that they need to perform their jobs."
12. The Douglas Stewart Company
The company is an education distributor specializing in technology, education software and supplies, linking 300 manufacturers with more than 4,500 academic resellers in the U.S. and Canada.
In addition to providing a casual and team-oriented work environment and a comprehensive benefits package, the company is dog-friendly and offers a dog play area and supports local dog rescue operations. It also has healthy snack options, pet insurance, weekly social events and paid volunteer time.
Employee comment: "My manager is fantastic – she encourages me to grow, challenges me and is a strong, positive leader. My team is amazing – everyone works hard, respects one another and is very teamwork- and customer-service focused."
13. Johnson Financial Group
With 164 employees in Madison, the Racine-based company provides customers financial services including banking, wealth management and insurance. Johnson Financial Services has more than 1,200 global employees and has more than $10 billion in assets under administration.
Beyond competitive health, dental and vision plans, it offers benefits such as a retirement savings plan with company match and an additional annual company contribution, paid time off – including birthdays, tuition reimbursement, a wellness program and health club subsidy, adoption assistance, paid parental leave, and free or discounted banking services. The company was also listed among Top Workplaces USA.
Employee comment: "I feel my manager and senior managers care about me and my team and the job that we do at JFG. I feel valued."
14. West Bend Mutual Insurance Company
Based in West Bend, the 125-year-old company has more than 1,000 associates companywide providing access to insurance services for individuals and businesses. The company is proud of its training and education programs and offers community support to dozens of causes through its charitable fund.
It offers health and wellness benefits, competitive salaries, a 401(k) retirement plan, life insurance and flexible spending accounts. The company has 246 employees in Madison.
Ownership: Cooperative/mutual
Employee comment: "I feel like the company truly cares about me as a person and my co-workers and management group take interest in me and my wellbeing."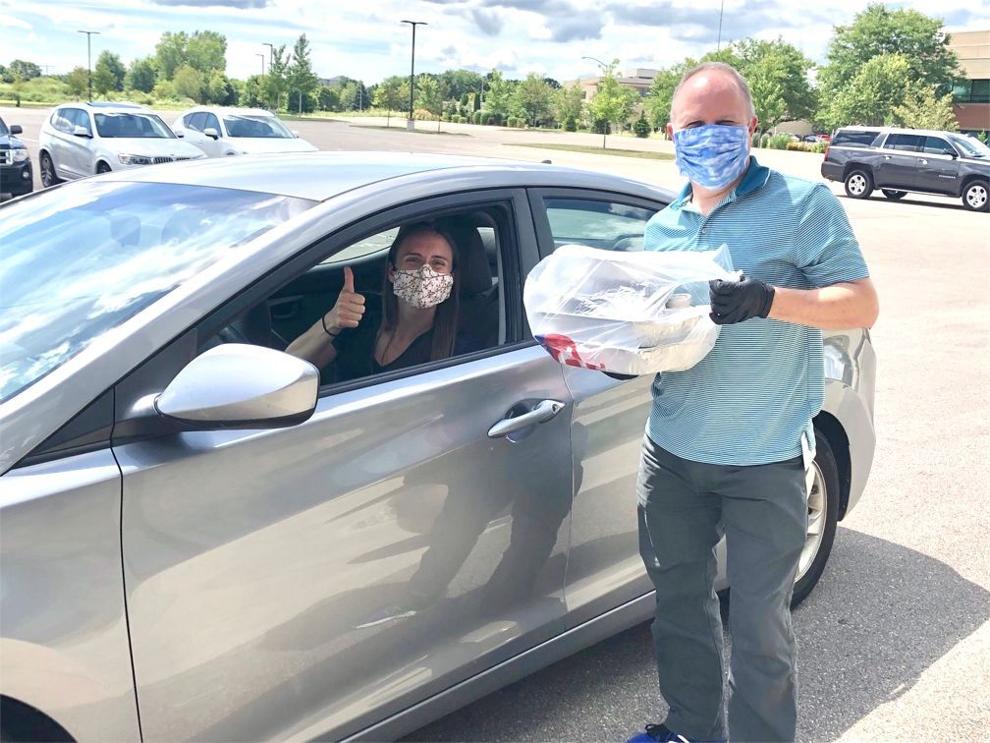 15. Independent Pharmacy Cooperative
The Sun Prairie-based company is a group purchasing organization for independent pharmacies, with more than 6,000 member participants. The firm's size allows it to negotiate deals on a wide variety of programs and services from industry vendors.
IPC offers employees a dollar-for-dollar safe-harbor match up to 4% on 401(k) contributions and an additional profit-sharing match up to 3% annually depending on profitability. Staff get 7.5 paid holidays and a paid time-off plan. IPC awards eight paid hours annually for staff to volunteer for a cause of their choice.
Ownership: Cooperative/mutual
Employee comment: "I enjoy the people, the appreciation, and knowing I'm helping other people who receive the products we distribute."
Associated Bank, based in Green Bay, has assets of $34 billion and is one of the top 50 publicly traded U.S. bank holding companies. It has 22 Madison-area locations staffed by a total of 223 employees. The company was also listed among Top Workplaces USA.
Each month, the company pauses for an hour to hear from bank leadership in an interactive town-hall-style meeting to discuss company progress and initiatives. The company also offers extensive development programs to help team members pursue professional interests and develop new skills.
Employee comment: "We are an ethical company; we do the right thing for our customers and colleagues."
Paradigm's software platform helps increase sales and operational efficiencies for new construction and renovation businesses. Headquartered in Middleton, the firm has 197 local employees.
The company offers an extensive employee reward and incentive initiative called the Paradigm Proud Program. It has four levels, including allowing employees to try a new hobby or experience to manager-nominated experiences that have been used for season ski passes and skydiving experiences. It also has a program that allows managers to show gratitude for employee performance.
Employee comment: "I feel like I get to use a variety of skills in my position. It challenges me in a good way."
One Community Bank, which was known as Oregon Community Bank before it merged with McFarland State Bank last year, has 175 employees in Dane County.
A big part of its culture lies in supporting employees and its communities. It offers offer a range of options for health insurance benefits and a wellness reimbursement program to promote a health lifestyle by participating in a CSA, buying a state park pass, or buying new running shoes. Among its recent charitable contributions was a $100,000 donation to the Oregon Public Library capital campaign in 2020.
Website: www.onecommunity.bank
Employee comment: "I have the most amazing boss. She has vision but can explain exactly what her goals and expectations are and gives everyone in her department the tools to be a better employee."
This Madison-based firm develops, manages, operates and invests in real estate with the perspective of long-term owners committed to improving the value of every building. It aims to create quality buildings that provide attractive living and working environments by paying focusing on details.
Urban Land Interests offers health insurance, dental coverage that is 100% company paid, vision insurance and 401(k) matching. Other features are educational opportunities, paid parental leave, eight paid holidays per year, a wellness program and paid parking.
Employee comment: "I love being able to work with such an amazing team and feeling as though what I am doing truly makes a difference."
This German-born company, with U.S. headquarters in Naperville, Ill., has nine Madison-area locations, opened its first U.S. store in Iowa in 1976. Today, is has more than 2,000 stores in 37 states. It is on track to become the nation's third-largest grocery retailer by store count by the end of 2022.
Aldi matches 401(k) contributions up to 5% and the company says its management system is based on leadership, communication, responsibility and teamwork. It aims to create a collaborative environment based on mutual trust and respect. The company was also listed among Top Workplaces USA.
Employee comment: "The management team has been supportive and understanding of my family life while still encouraging me to grow and advance my career."