Madison-area religious centers and their leaders have been following social distancing recommendations since Gov. Tony Evers declared a public health emergency in response to the COVID-19 pandemic on March 12.
That was followed by Evers' "safer at home" order, which limits in-person gatherings to nine or fewer at a time and placed restrictions on travel and nonessential facilities effective March 25 to April 24. As a result, while places of worship are permitted to remain open, in-person services and other church gatherings have been canceled, and leaders are trying hard to connect with their members in other ways.
Craig Gartland, pastor of adult ministries at Blackhawk Church's three locations, 9620 Brader Way, Middleton, Upper House, 365 E. Campus Mall, and 5935 Astor Drive, Fitchburg, said the church acknowledges that many people are struggling emotionally and spiritually without their regular forms of meeting and face-to-face community.
The church staff is trying to be creative, which includes offering weekly prayer and worship services streamed online. They are also encouraging their group ministries to continue to meet virtually using online platforms.
"Even though we are currently practicing social distancing, we want to still be spiritually connecting with one another," Gartland said. "We are in the midst of a health crisis. We know some people in our church and in our Madison community are really struggling financially. We have offered opportunities and suggestions as to how people can respond to these needs on our website at www.blackhawkchurch.org. We're in this together as a community."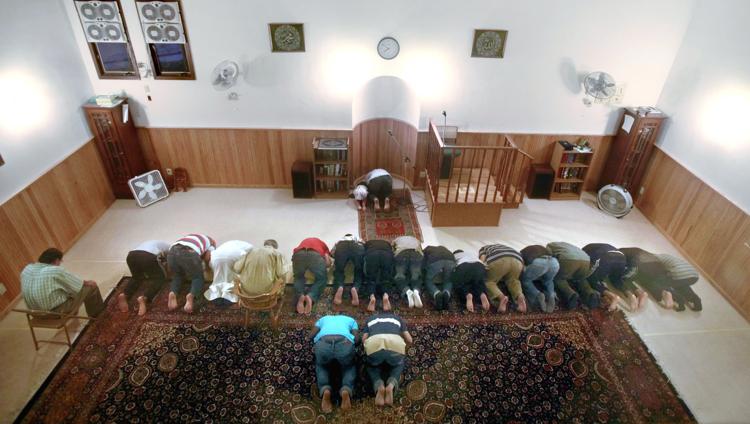 Journey Madison usually meets at the Goodman Center's Brassworks, 214 Waubesa St. Now, it is planning Good Friday and Easter services streamed live from a makeshift studio in the living room of lead pastor Steven Mulkey. "This virus is forcing all of us to slow down and stay home," Mulkey said. "This provides us with an opportunity to pray and meditate and connect with God in a deeper way."
Islamic Center of Madison: In compliance with the order, the Islamic Center of Madison, 21 N. Orchard St., is "practically closed" and will provide minimum necessary services to its community members.
"The health and safety of our community members and the general public remain our top priority," said Ibrahim Saeed, who is board president at the center. "We recommend that our community members practice social distancing and perform their daily prayers at home in order to protect themselves, loved ones, help save the lives of others and end the spread of the disease. We pray that Almighty God lift this pandemic and ease the suffering of those who contracted the illness," Saeed said.
City Church, 4909 E. Buckeye Road, will livestream its Good Friday and Easter Sunday services. Pastor Tom Flaherty said the services will be limited, but he said this is a time that people want to, and need to, come together.
"We will encourage each home to be a place of worship as they join us in celebrating the resurrection," Flaherty said. "This is not a time to question our faith; it's a time to practice it."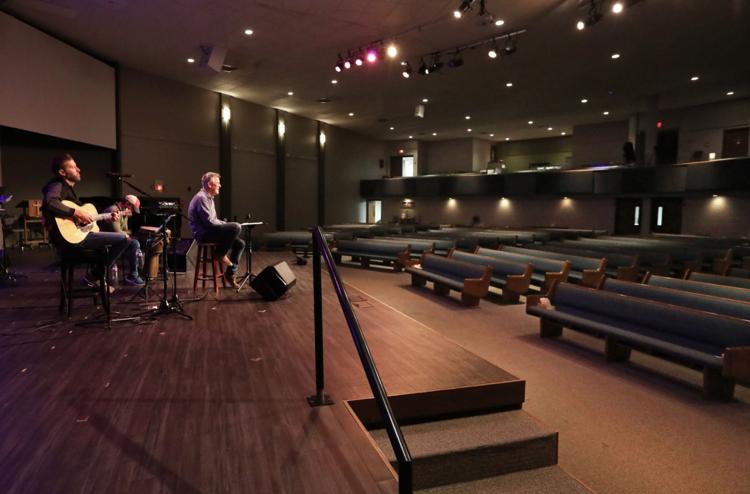 The Rev. Scott Anderson said Westminster Presbyterian Church, 4100 Nakoma Road, is moving its Sunday service and small group meetings online. It has not previously used streaming services and is scrambling to make it happen as soon as possible. There are plans to move their entire Holy Week worship schedule online, with a goal of celebrating Easter in real time via livestream.
While streaming may be new to some churches, others, such as Bethel Lutheran Church, 312 Wisconsin Ave.; Good Shephard Lutheran, 5701 Raymond Road; Messiah Lutheran Church, 5202 Cottage Grove Road, and Barneveld Lutheran Church, 505 Swiss Lane, Barneveld, have been streaming Sunday services for a few years, said deacon Vicki Hanrahan, synod communicator in the office of the Bishop for the South-Central Synod of Wisconsin of the Evangelical Lutheran Church in America. Bethel Lutheran Church and Good Shepherd Lutheran have broadcast on radio and television, as well.
Hanrahan said the South-Central Synod is serving and supporting the leadership of its churches that have not previously explored streaming or broadcasting their worship services. The Synod is showing them how to conduct online worship services, how to set up online meetings and webinars, and providing guidance for pastoral care.
"Our churches are paying particular attention to the area of the governor's order that addresses religious entities," Hanrahan said. "We will be setting a good example by following those orders."
The Rev. Dean Kirst, of Lakeview Lutheran Church, 4001 Mandrake Road, said he spent an entire day and early evening simply calling members of the congregation, starting with the most vulnerable and isolated.
"I talked with over 22 people and it is very clear, that that voice contact and conversation was more important than online worship or even devotions," Kirst said. "And many of the folks I talked to do not have access to online activity."
Pastor Mike Brown, lead pastor at Bethel Lutheran Church, urges people to practice good self-care during the pandemic.
"It's the principle of putting the oxygen mask on your own face before you help your neighbor," he said. "We need to attend first to our own health so that we can be strong and serve others and avoid becoming a casualty as well in need of attention. Sometimes the most spiritual thing a person can do is take care of their own body."
Concerned about COVID-19?
Sign up now to get the most recent coronavirus headlines and other important local and national news sent to your email inbox daily.