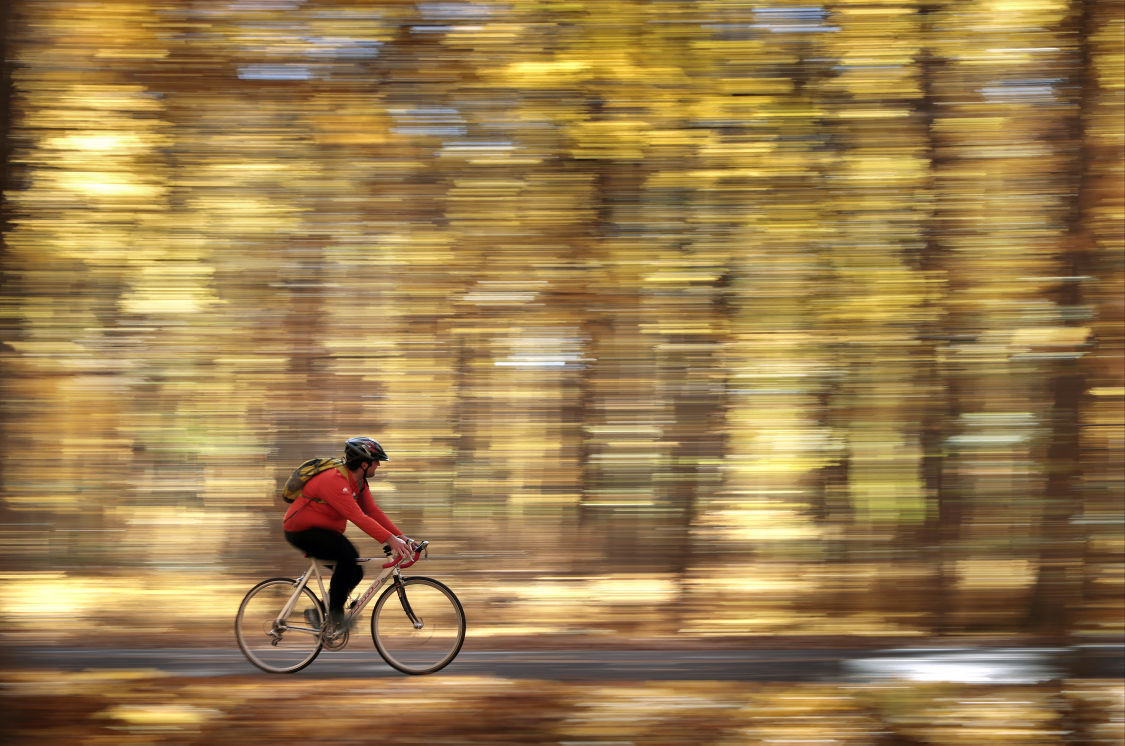 Madison came in first among large Midwestern cities and seventh in the nation overall in a U.S. Census Bureau analysis of cities with the highest percentage of bicycle commuters.
With about 140,000 workers aged 16 and over in the city, that means about 7,380 people bike to work.
Madison's bicycle-commuting percentage is higher than that of fellow Midwestern cities Ann Arbor, Michigan (5 percent), and Minneapolis (4.6 percent) in the top 10, but is below six other cities -- mostly in western states, according to the Census.
The analysis compared cities with populations of more than 100,000 people. 
After seven years of effort, Madison has become one of only five cities to reach platinum-le…
Madison achieved the League of American Bicyclists' platinum-level status in the groups Bicycle Friendly Communities program in November, one of only five cities in the nation to do so at the time.
Here's the top 10 ranking of bike-commuting cities from the Census:
Berkeley, California: 9.7%
Boulder, Colorado: 8.9%
Cambridge, Massachusetts: 7.4%
Portland, Oregon: 7.2%
Eugene, Oregon: 6.8%
Fort Collins, Colorado: 6.2%
Madison: 5.3%
Ann Arbor, Michigan: 5.0%
Minneapolis: 4.6%
San Francisco: 4.4%