Mayra Linares and her 17-month-old son Theo were the first in line on Thursday to enter the Madison Children's Museum, closed since last spring due to COVID-19.
"We signed up for a membership the first week they said it was going to reopen," Linares said, as she and her son finished a bite of breakfast outside the museum 15 minutes before the doors were to be unlocked.
"He was born right before the pandemic," she said, "and this is something we've been looking forward to."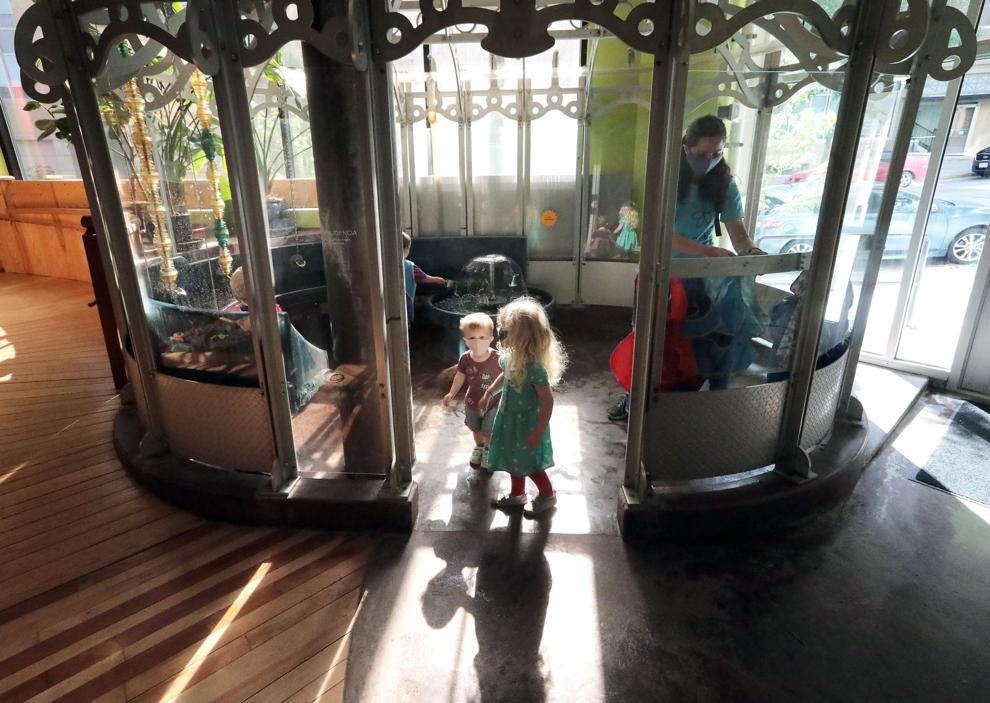 Thursday was designed as a "soft opening" for the museum, with admission for members only and hours limited to 9 a.m. to 4 p.m. Thursday through Sunday. The museum plans to open to the general public June 24.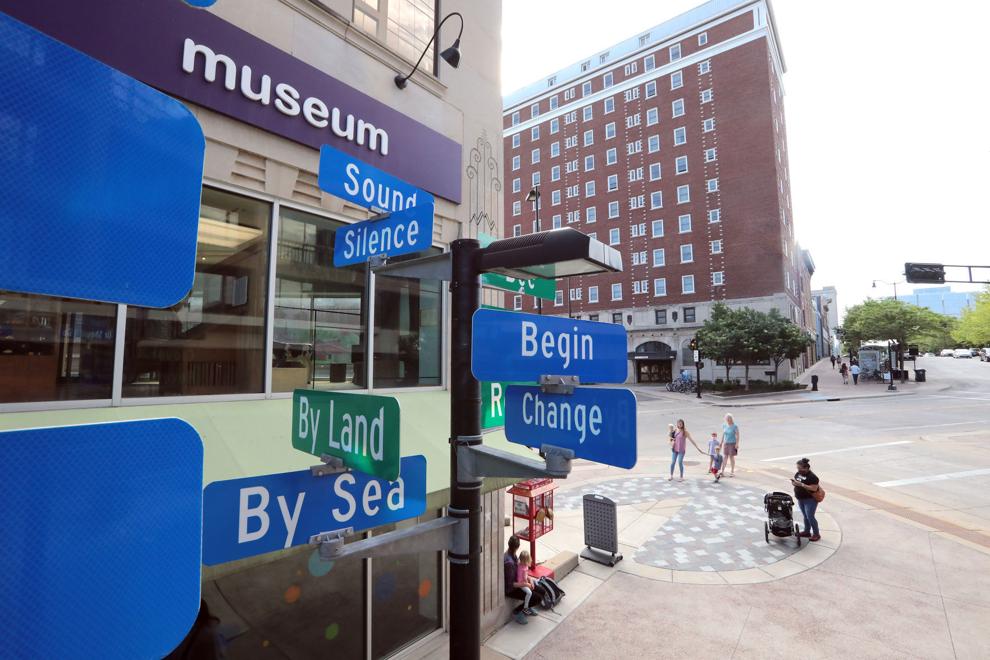 To come to the museum, located near Capitol Square at 100 N. Hamilton St., members need to book a free online reservation in advance for a specific entry time. Advance reservations for the general public will go on sale June 17 at the museum's website, madisonchildrensmuseum.org.
Until just two weeks ago, the windows of the museum were boarded up, but on Thursday morning sunlight poured in to illuminate exhibits such as the Wildernest bone bridge, the human-sized Gerbil Wheel and the huge two-story climber called the Hodge Podge Mahal. Bright blue skies framed the museum's rooftop garden — rabbit hutches, chicken coops and all.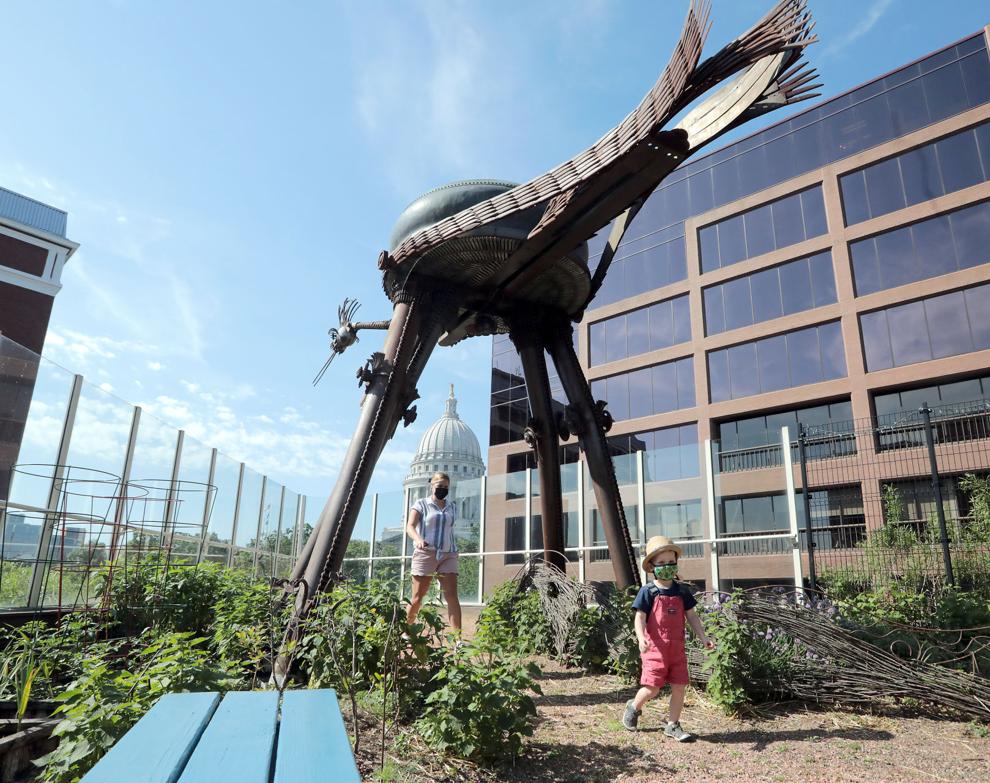 "It's going to be an amazing day," said museum president and CEO Deb Gilpin. "It's been a long road to get here, and our staff has done everything to make it safe and fun for people."
Because of budget constraints due to the pandemic closure, the museum cut down on maintenance cleaning while the museum was empty, Gilpin said. In preparation for its reopening, it hired a crew and also held "cleaning extravaganza" days for staff who scrubbed, dusted and touched up exhibits.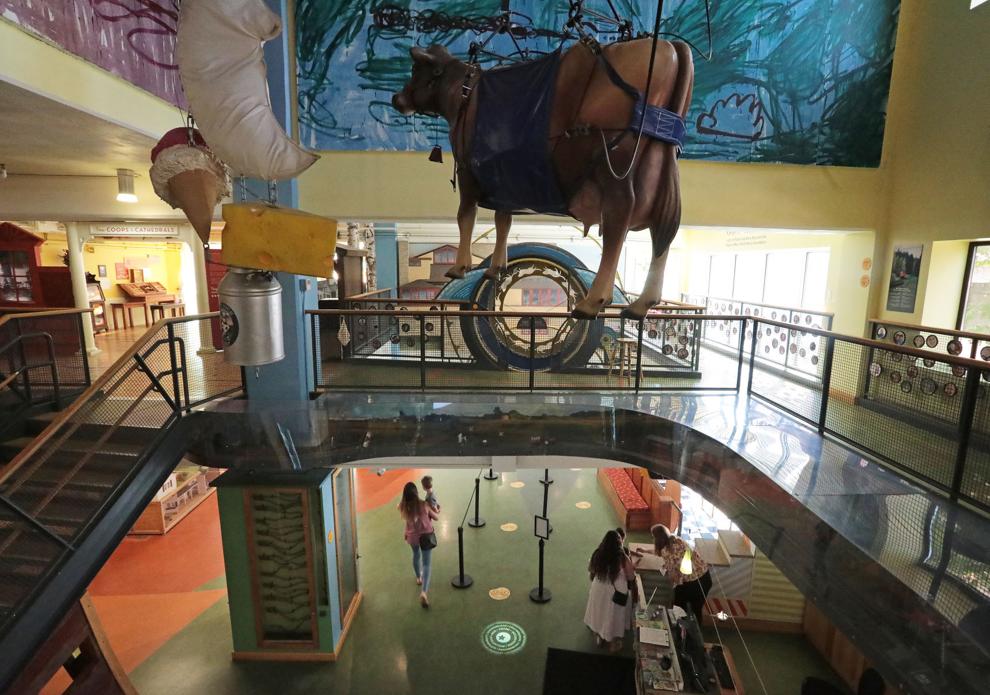 The museum also updated its HVAC system to the MERV-13 filtration level with needlepoint bipolar ionization technology that is designed to kill pathogens and control allergens, museum staff said. And it has added a staff position to continually clean exhibits while the museum is open. Masks are required of adults and children ages 3 and up.
Annali Smucker-Bryan said she felt confident bringing her two young children on reopening day.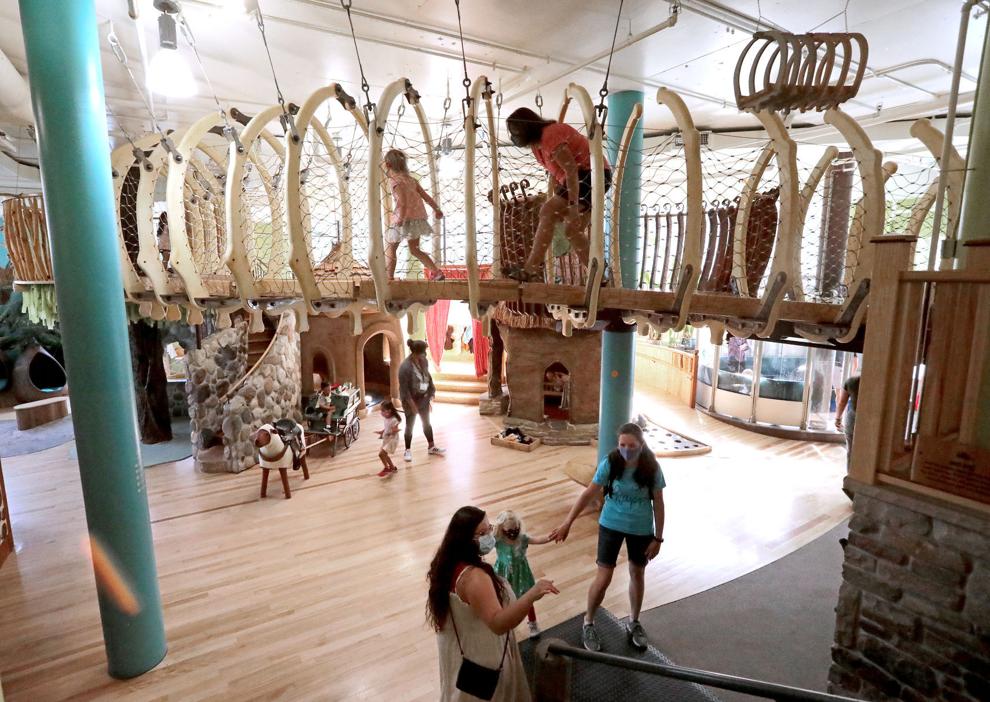 "Both my husband and I are fully vaccinated, and we feel (the museum) has been really open about the measures they're taking" to keep visitors safe, she said as she helped her daughter Leona put on a mask decorated with images of the PBS cartoon character Daniel Tiger before stepping inside.
Leona, age 2 (going on 3), had visited the museum before the pandemic, but doesn't remember it, her mother said. "So, in her memory, it's the first time."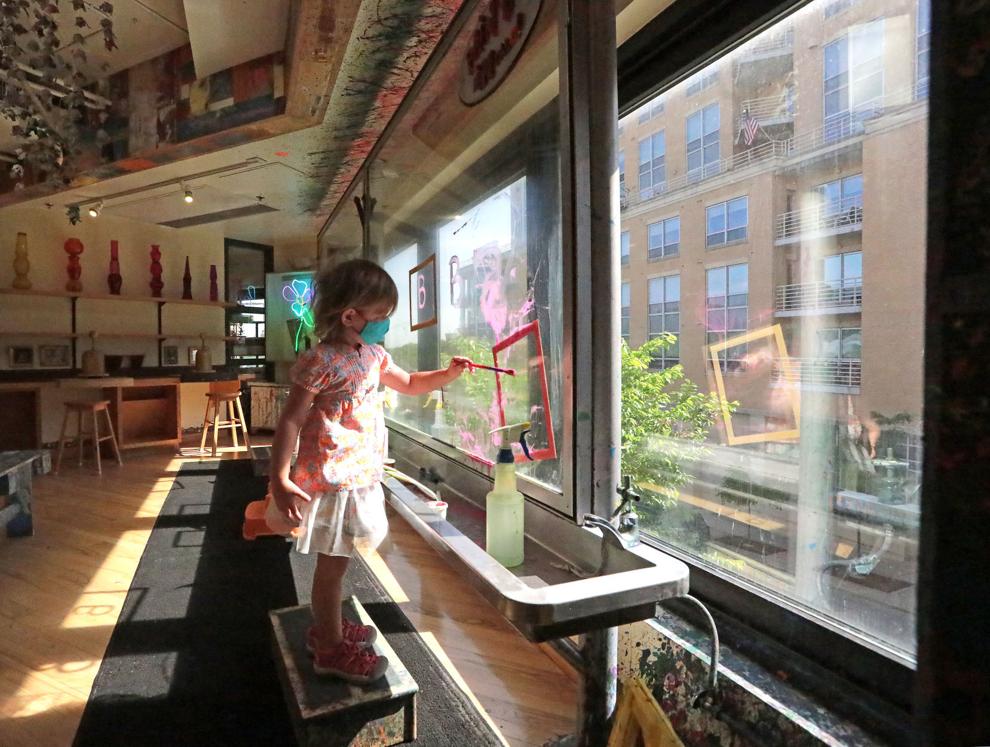 Paige Kraft also was one of the first arrivals along with her daughter Miles, 3, and son James, age 1½.
"It's so exciting to see people," she said. "We're looking for things to do in the summer."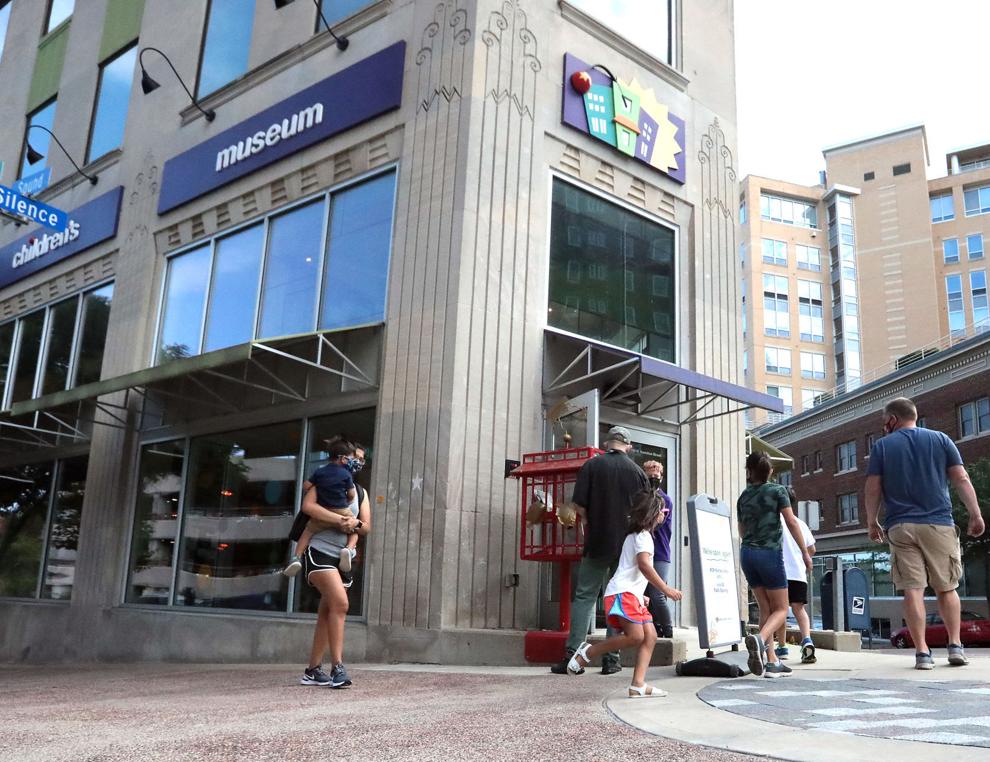 Once visitors enter at their designated time, there's no time limit for their stay, but for capacity purposes museum staff estimated 2.5 hours per group in the 30,000-square-foot exhibit space. Total museum capacity this week will be limited to 600 people per day. Next week that will rise to 750 per day.
Before the pandemic, as many as 1,000 people would visit per day for a total of 200,000 visitors per year, Gilpin said.
Capacity limits and open hours are expected to increase slowly over the summer.
The museum's Sparkler Café remains closed for now, but visitors can bring their own snacks and lunches to eat outside or in designated areas.
As she greeted early arrivals, Gilpin said she was excited to see "regulars" as well as families with children now ages 1 and 2 who missed a year of the museum's experiences during the pandemic.
"We know they've missed all these enrichment opportunities," she said.
During its closure the museum continued to raise money for its new Wonderground, a 10,000-square-foot outdoor play exhibit under construction in the museum's former parking lot. The museum has raised $3.5 million of its $4.5 million goal and hopes to open the space in September.