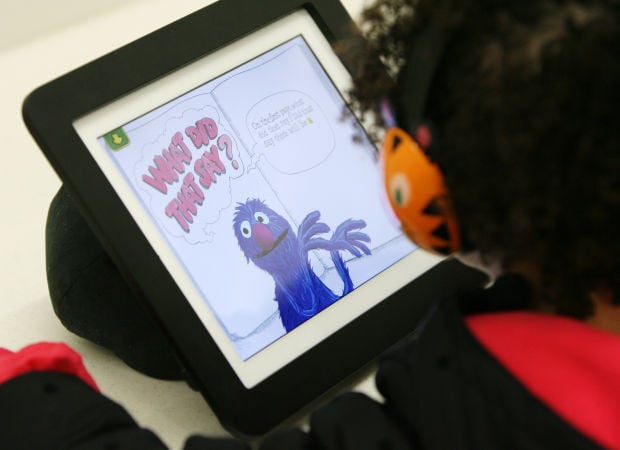 What do we mean by 'screentime' during COVID-19?
After nearly six months of the pandemic, many parents are asking themselves when and if their kids will go back to 'normal' amounts of screentime.
Instead of asking about best ways to limit screentime, we need to be asking how to better understand kids' screentime in order to make decisions about media that are workable for individual families.
Many parents are familiar with an old recommendation from the American Academy of Pediatrics that suggested limiting children to two hours per day with no screens for children under age two. That recommendation was made in 1999 when media were nowhere near as embedded in our daily lives.
Although it is helpful to have clear guidelines about screentime, the two hour a day prescription was unworkable for many families even before the pandemic, leaving parents feeling guilty and frustrated. More helpful is supporting parents to make judgments and decisions to fit their family context.
Research about the impact of screen media on children is conflicting. However, screen media are often blamed for ills of society, and many parents feel that screen media can have a negative impact on their children. Although parents understandably worry about screen content, digital technologies are only one part of the picture of family life. The values and principles that are established and reinforced throughout a child's upbringing are a key influence on a child's life.
With these ideas as background, here are some tips to help navigate decision-making connected with kids' screentime:
Take care of your family's mental health including your kids' need to socialize. This might mean an increase in online activities such as FaceTime/Skype, online gaming with friends, text messaging, or talking on the phone. Think about your children's friends who might not have access to the internet.
Don't try to replicate school with educational apps or formal educational activities. This is an unusual time; your child might need you as a parent rather than as a teacher. Lots of learning happens through daily activities such as play, making things, informal conversations, and reading together.
Not all tech time is equal! Children might be creating media, socializing, playing, researching – or all four of these things at once! Think about what your children are doing on screens rather than seeing all tech time as the same. Consider a range of activities, from geeking out (using media to pursue a passion) to zoning out (using media as entertainment and down time).
Tech together when possible – this could be playing video games with siblings, taking photos or creating videos together, playing or talking with friends and relatives online, or sitting down and watching a movie together.
Every family and every child is different – try not to compare your family's use to other families' media use. You know your child and your context best. Use the principles that you have always followed to help you decide approaches to screen media.
Resist the guilt trip! There are many reasons parents and caregivers might feel guilty about parenting – additional tech time during a pandemic should not be one of them! Remember that screens are only one small part of what you are doing to raise your child.
Parents are not the only ones responsible for ensuring children's welfare in relation to screens! There are media experts to look to for guidance, and we can demand that industries and governments support parents by producing quality media for children, providing regulatory support, and developing technologies that give parents tools. You can ask trusted professionals for guidance, like your local Madison Public Library expert, Carissa Christner who provides reviews of apps for children; and many parents have found Commonsense media a useful "go to" source for information about children's media.
Rebekah Willett is an associate professor in the Information School. Her research areas include childhood studies, media and cultural studies, education and girlhood studies. She is interested in children's media cultures, new literacies, digital culture, play and public library makerspaces. Her current research project examines libraries as community hubs for teaching positive screen media practices.