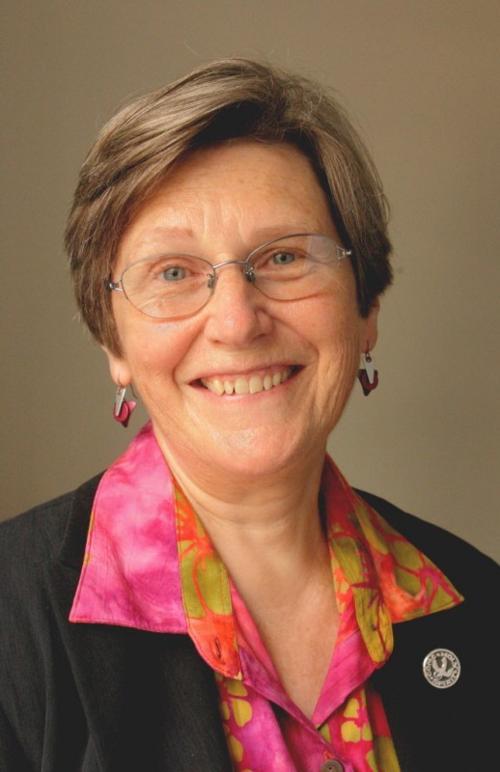 In April, the Vatican issued a stinging critique of American nuns for being too focused on social justice issues and not outspoken enough against gay marriage, abortion and other such topics of Catholic doctrine.
Anyone who's ever met a nun, heard one speak or even seen "Sister Act" knew the Pope was in for some push back.
Now comes "Nuns on the Bus," a 15-day, nine-state tour that starts Monday in Iowa and rolls through Janesville and Racine starting Tuesday. Along the way, the sisters will visit Catholic-sponsored social service agencies that serve the nation's poor and disenfranchised.
"I knew when the Vatican assessment came out that we needed to find a way to use even our notoriety for the sake of our mission," said Sister Simone Campbell, executive director of Network, a Catholic social justice lobby in Washington, D.C. The organization, among those criticized by the Vatican, is leading the bus tour.
Campbell, 66, has been very visible lately — she appeared on Comedy Central's "The Colbert Report" last week — and seems not at all worried about Rome's response to her public statements. On National Public Radio the day after the critique came out, she surmised that church leadership "doesn't know how to deal with strong women and so their way is to try and shape us into whatever they think we should be."
Campbell told me there was never any doubt the bus tour would swing through Wisconsin. "Your state is home to the man who started all this," she said, referring to U.S. Rep. Paul Ryan, a Janesville Republican.
Ryan proposed the federal budget that recently passed the House of Representatives. He has cited his Catholic faith in defending the plan, which cuts government spending to avert what he says is a looming debt crisis that would hurt the poor first. Critics say it would slash the country's safety net.
"It's seriously warped," Campbell said of Ryan's budget. "It's couched in really nice words, but it would devastate the soul of our nation."
Asked for comment, Ryan's office pointed me toward numerous statements he's made on the budget, including this one to EWTN, a Catholic news network: "If we keep growing government in debt, we will crowd out the civil society — those charities, those churches, those institutions in our local communities that do the most to actually have a human touch to help people in need. That's what we want to empower."
Comments like that draw an exasperated sigh from Campbell. "Mr. Ryan says, 'Don't worry, churches can take over.' Well, we can't. Catholic sisters serve the needs of people in poverty, and we know the needs are bigger than ever in this still-struggling economy."
Campbell notes that on economic issues, she and her fellow sisters stand with the U.S. Conference of Catholic Bishops, which also has criticized Ryan's budget.
The Wisconsin itinerary was still in flux when I spoke with Campbell, but she said a stop at one of Ryan's district congressional offices was very likely. Details will be posted at networklobby.org.
---