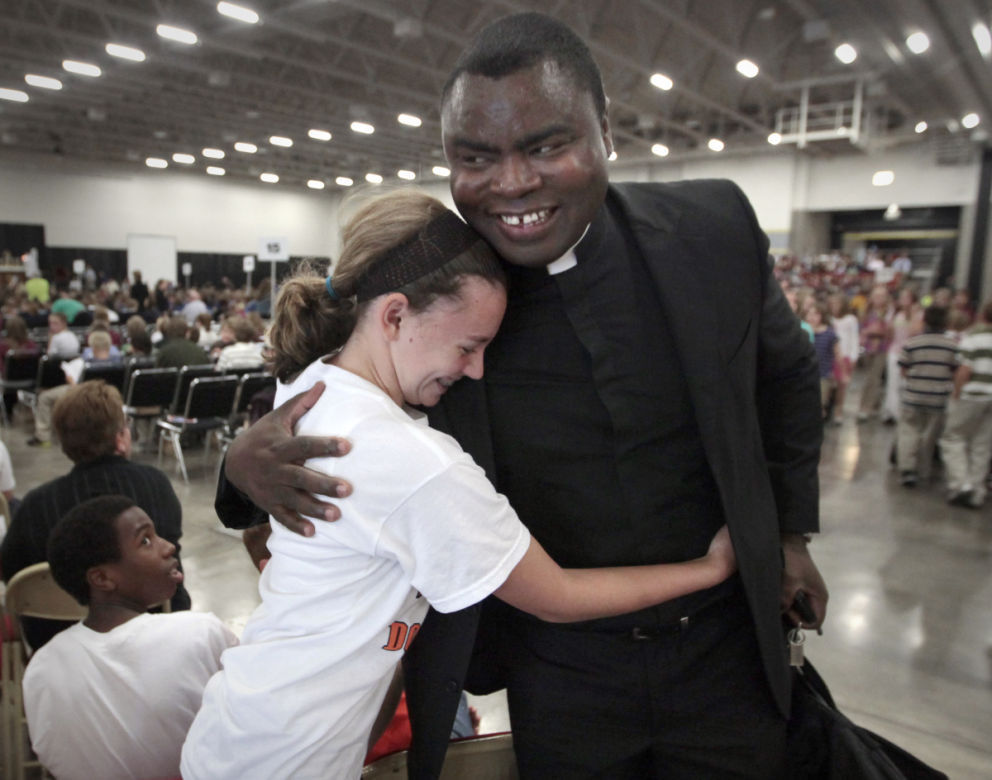 The mother of a priest in the Madison Catholic Diocese has been abducted at gunpoint from her home in Nigeria, the diocese said Sunday.
News of the kidnapping of Virginia Arinze was announced during Mass Sunday at parishes in the 11-county diocese.
She is the mother of the Rev. Paul Arinze, 42, pastor of Our Lady of the Assumption Catholic Church in Beloit. He has been a priest in the diocese for 16 years and served from 2010-13 as the diocese's vocations director, a post that helps men discern a calling for the priesthood.
Few details of the kidnapping are known at this point, the diocese said, including the motive and whether the woman's abductors are connected to Boko Haram, an Islamic terrorist organization wreaking deadly violence in the country.
In an email that went out to all diocesan priests Saturday night, Monsignor James Bartylla, the diocese's second-in-command, said a note was left at the scene of the kidnapping indicating there will be some kind of ransom demand.
"Nigerian law enforcement officials have told the Arinze family that they will probably hear from the captors tomorrow (Sunday) or the next day," Bartylla wrote.
Parishioners throughout the diocese have been asked to urgently pray for Virginia Arinze and the Arinze family.
Initially, the diocese disseminated information about the kidnapping widely on its social media platforms, including on the Facebook page and Twitter account of the Madison Catholic Herald, the diocese's newspaper. Those references were taken down within hours of being posted, as was a mention of the abduction on a blog maintained by the Rev. John Zuhlsdorf, a priest in the diocese who blogs under the name "Father Z."
Father Arinze declined an interview request through a diocesan spokesman. He was born in Awka, Nigeria, though it is unclear whether that is still the city of residence of his mother. His father, an attorney, died in 2006, according to a biography on the website of Arinze's parish.
Over the years, Arinze has served parishes in Sun Prairie, Mount Horeb, Perry and Dodgeville. He has been the subject of several news articles, including one in the New York Times, due to his side job as an umpire and line judge at the highest levels of tennis.
Nigeria has been beset by thousands of kidnappings. Last April, Boko Haram claimed responsibility for the kidnapping of 276 female students from a government secondary school.
Reporter Doug Erickson explores matters of faith, values and ethics. You can reach him at derickson@madison.com or 608-252-6149.
Be the first to know
Get local news delivered to your inbox!