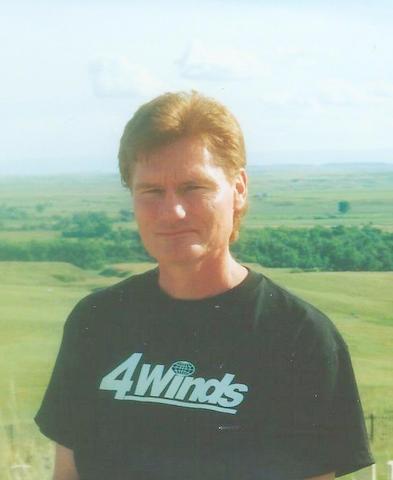 About midway through last month's Sochi Winter Olympics, Steve McConkey issued a press release as president of 4 Winds Christian Athletics, a Madison-based ministry that works primarily with U.S. track and field athletes.
McConkey bemoaned what he called the "pro-homosexual policies" of the U.S. Olympic Committee, noting the committee recently added sexual orientation to the non-discrimination policy that participating athletes must agree to. McConkey said he could envision a time when Christian athletes who oppose homosexuality will be victims of "reverse discrimination" for their beliefs.
He also accused the International Olympic Committee (IOC) of "trying to sway athletes to promote liberal causes, including homosexuality and climate change endeavors."
The themes of the press release were familiar to those who follow McConkey's efforts. He opposed the IOC's earlier decision to include transgender athletes, and in a December press release, he criticized Nike for its supposed ties to Planned Parenthood and for starting a political action committee in support of gay marriage in its home state of Oregon.
In an interview, McConkey, 58, a former track athlete and former coach, said he doesn't particularly relish taking these public stands but feels he must as a Christian. While there are larger, more established groups that work with Christian athletes, McConkey said his sports ministry appears more willing to take unpopular stands.
"Most stay away from it, and I don't judge them for it," he said. "I've prayed about it: 'God, are we doing the right thing?' I believe we are."
McConkey and his wife, Liz, a substitute teacher, founded 4 Winds in 1988 to strengthen the faith of athletes who identify as Christian and to spread the faith to others. The nonprofit organization operates out of the couple's Madison apartment on a "shoestring budget" funded by private donations, said McConkey, the sole employee. A board of directors oversees his work.
The organization does not have members or dues. Through personal connections and social media, McConkey said he develops relationships with elite athletes who are Christians. "We make sure they're growing spiritually, and we encourage them to spread the word of Christ," he said.
Much of his face-to-face interaction with athletes occurs during the annual USA Track & Field Championships and at Olympic trials. As an example of the group's work, McConkey pointed to the 2008 Summer Olympics in Beijing. He secured personal faith testimonies from several gold medal-winning U.S. athletes, and those testimonies were then distributed through communist China's network of underground churches.
During my interview with McConkey, he displayed dozens of photos on his laptop that mapped his personal story, from his running career at Webster High School and Minnesota State-Mankato, to his coaching of post-collegiate elite track athletes. He earned a master's degree in public health from Western Kentucky University, he said.
He grew up nominally Catholic, but fully "received the Lord" in 1976 after a dark period of drugs and alcohol. He is not a pastor but "more of an evangelist and teacher in the biblical sense," he said.
His press releases often get picked up by the Christian press and occasionally by the secular media. "Some gain traction; others go nowhere," he said.
He operates the websites TrackandFieldReport.com, which is part of 4 Winds, and BigPlanetWatch.com, a Christian news site not affiliated with his sports ministry. Together, the two websites logged more than 2 million hits last year, according to analytics provided by McConkey.
Through social media, McConkey said he communicates with "hundreds of former and current Olympic athletes." Many encourage him to keep being outspoken, even if they themselves do not want to be publicly attached to such statements, he said.
"I'm trying to be an example to Christian athletes," he said. "I'm willing to stick my neck out there. I'm not trying to be mean-spirited about it, but I have to act on my Christian beliefs."