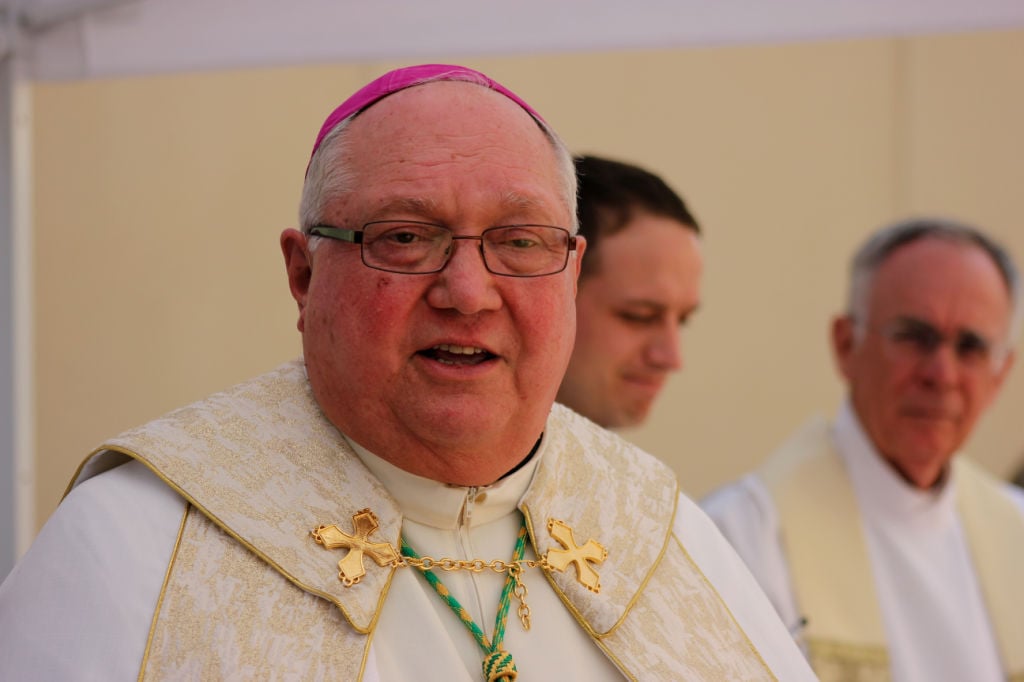 Madison Catholic Bishop Robert Morlino, a consistent and outspoken critic of gay marriage, said Friday that marriage can only ever be between one man and one woman, with an "openness to children."
"This is not based on any private sectarian viewpoint, but on human ecology, which all are bound to respect, at all times, as inscribed in our human nature, from the beginning of creation," Morlino said.
His statement followed a landmark decision earlier in the day by the U.S. Supreme Court granting a constitutional right to same-sex marriage in all 50 states.
Morlino said the definition of marriage is "an objective truth of the natural order," and that "such truths can only be recognized and never changed, regardless of a court's ruling or of a vote anywhere in the world."
You have free articles remaining.
Morlino's statement avoided the kind of language he's sometimes used in the past and that some have found inflammatory. He once said that the increasing acceptance of same-sex marriage is happening because "Satan has a plan to destroy our country from within." He also once predicted that legalizing gay marriage would eventually spell "the end of democracy."
In Friday morning's statement, he said treating everyone with respect is "at the core of who we are as members of Christ's church."
"In continuing to recognize the objective truth about marriage, we must also remind everyone to respect, love, and care for all individuals we encounter, regardless of who they are, where they come from, or how they define themselves," he said. "This will never change."
He took a harsher tone Friday evening during a Mass at St. Maria Goretti Parish in Madison where six seminarians were ordained new priests. Referring to the court decision, he said, "Our response to that fateful announcement is six new warriors against evil."
State Journal photographer Michael P. King contributed to this report.
Reporter Doug Erickson explores matters of faith, values and ethics. You can reach him at derickson@madison.com or 608-252-6149.