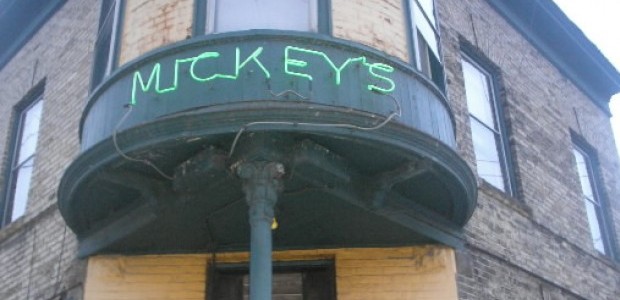 Martha Stahl loves where she waitresses now — Mickey's Tavern on Madison's Near East Side — but over the course of 38 years in the restaurant business, she's had a few bad employers.
"I've had jobs where they don't pay out the credit card tips," said Stahl, 53. "They say it will be on your next paycheck, but you never receive it."
Some Madison restaurants, in fact, "are notorious for that," Stahl said. Such places get a poor reputation among workers, but customers may never find out, she said.
Two Madison organizations have undertaken a project that could change that. The Interfaith Coalition for Worker Justice and the Workers' Rights Center are collaborating on a guide to Downtown Madison restaurants to inform customers and employees about the working conditions for the people who cook, prepare and serve food.
The major faith traditions speak directly to paying workers a fair wage in a timely fashion, said Rabbi Renee Bauer, the coalition's executive director.
"We live in a very foodie town. People think a lot about what goes into their food and about buying local, which is great," she said. "We also want them to think of the human face and the human dignity behind the food."
Stahl, who is helping with the project, said the main goals are to encourage substandard employers to improve, and to recognize restaurants that go above and beyond minimum labor standards.
"There are some places that do things for their employees that are just amazing, and we think customers here will want to know that," she said.
The Madison guide will be loosely patterned after one published by Restaurant Opportunities Centers United, a New York nonprofit that rated 150 national restaurants on wages, benefits and promotional practices. That guide can be found at rocunited.org.
Locally, information is being gathered in a variety of ways, said Patrick Hickey, director of the Workers' Rights Center.
Volunteers began handing out surveys on State Street in mid-March to people currently or previously employed at Downtown Madison restaurants. By this fall, the two organizations expect to have surveyed more than 1,000 workers.
Restaurant owners are being sent surveys, too, and they will have a chance to view the final data before publication, Hickey said.
Hickey said the guide will stick to facts. For instance, does the restaurant provide health insurance, paid vacation time and opportunities for advancement? Public records will be incorporated, such as wage and discrimination complaints filed with government agencies. Lawyers will make sure the guide doesn't become a platform for bitter or fired ex-employees, he said.
The Wisconsin Restaurant Association said it didn't have enough information to comment specifically about the initiative. But the association's Pete Hanson said if diners are "looking for a quality restaurant and a great dining experience, it's best to reference a guide based on a variety of factors, like meal quality or food safety practices." The association has a dining guide at wirestaurant.org.
Hickey said the goal is to finish the Madison guide by late September. Hard copies will be distributed throughout Downtown, and a searchable version will be available online. Hickey hopes restaurants that are highly rated will want to distribute the guide.
---
Be the first to know
Get local news delivered to your inbox!