As a Capitol reporter with the Milwaukee Journal Sentinel in early 2011, Jason Stein had a front row seat to the politics and protests surrounding the passage of Act 10.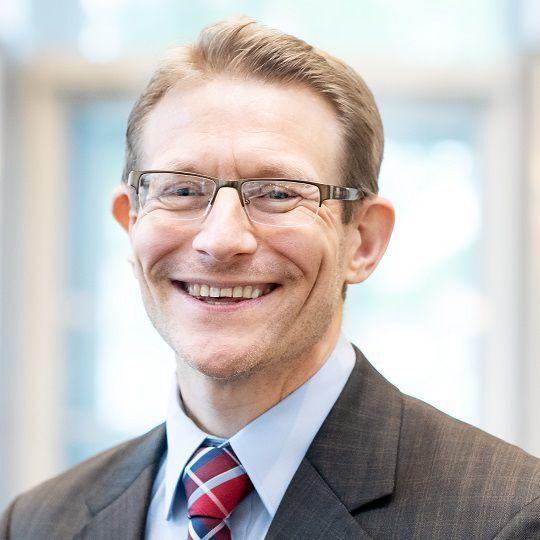 Stein, who also previously reported for the Wisconsin State Journal and is now the research director for the nonpartisan Wisconsin Policy Forum, recalls how when tens of thousands of protesters flooded the Capitol it was second on The New York Times' website to just one other story — the Arab Spring protests in the Middle East and North Africa.
"The No. 2 story was what was happening a few feet away from my desk," said Stein, who co-authored a book about Act 10 with fellow Journal Sentinel reporter Patrick Marley. "That gives you a sense of the magnitude of it."
As protesters descended on the Capitol grounds and packed into the halls, Stein said it became a logistical challenge every time he left the press room.
"I remember the Capitol being so packed that I didn't want to leave my desk to walk just 25 yards to the bathroom because I didn't think I could make it in a reasonable amount of time, the hallway was so packed with people," he said.
Despite efforts by Democratic lawmakers to amend or stall Act 10's passage, including 14 Senate Democrats fleeing to Illinois for almost three weeks in a failed effort to prevent a vote, the measure ultimately was passed and signed by Walker.
Longtime lawmakers on both sides of the aisle have pointed to Act 10 as the end of bipartisan agreement in Wisconsin.
"I wouldn't say that it was the start of the era when people began to be unable to talk to one another about politics, or people started losing friends," Stein said. "It was certainly an intensification of that.
"There was a feeling on both sides that the opposition had done something illegitimate and that provoked a sense of outrage and righteous indignation that were very toxic to bipartisanship, that were toxic to the ability to the two sides to work together," he added.
Stein said it's difficult to fully measure the impact Act 10 has had on taxes, funding for public schools and the number of people who are still a part of unions.
"Act 10 in and of itself did not make all of those changes, but it ushered in a new approach to governing, along with the Republican majorities that enacted Act 10, that had over time set up these other major changes in the way government works here in Wisconsin," he said.
Editor's note: This story is part of a series marking the 10-year anniversary of Act 10. Click here for more stories from people who experienced the historic events firsthand. 
---
Watch now: The Great Divide | 10 stories about Act 10
The most seismic political story of the last decade in Wisconsin began on Feb. 7, 2011, when Republican Gov. Scott Walker informed a gathering of cabinet members of plans to unilaterally roll back the power of public sector unions in the state. He "dropped the bomb," as Walker would describe it afterward, four days later.
The audacious proposal, to be known forever after as Act 10, required public employees to pay more for pension and health insurance benefits, but also banned most subjects of collective bargaining and placed obstacles to maintaining union membership.
The proposal laid bare the state's deep, at times intensely personal, political divisions as tens of thousands of protesters descended on the Capitol. The month-long, round-the-clock occupation drew international attention, but failed to stop the bill.
A decade later, the aftershocks of one of the biggest political earthquakes in Wisconsin history continue to be felt. Taxes have been held in check, and state finances have improved. But public unions are vastly diminished and the state is more politically divided than ever.
Here are 10 stories from people who experienced the historic events firsthand.