UW-Madison political science professor Kathy Cramer was honored to find out that Jon Stewart had read her book, "The Politics of Resentment," but little did she know that the comedian's interest in the book would lead to her spending two days with him.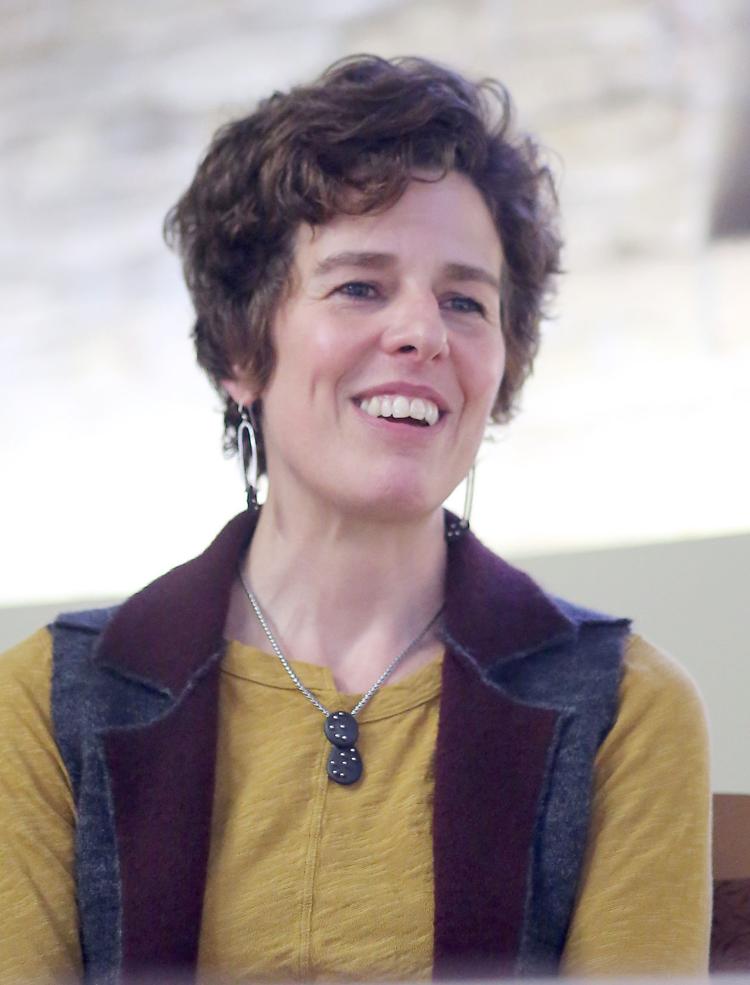 Cramer, whose 2016 book examined discontent among rural Wisconsin voters, got an email in October saying the comedian wanted to talk to her by phone. That call led to Stewart's early December visit to Madison, and 10 hours traveling around the state in a rented SUV — just Cramer, Stewart, and Stewart's associate, Caity Gray.
It also led to Cramer taking the former "Daily Show" host to visit her parents in Grafton, 25 miles north of Milwaukee, for an hour.
They were driving in Columbus, about an hour from Grafton, when Cramer told Stewart she'd feel bad if she didn't at least say hello to her parents.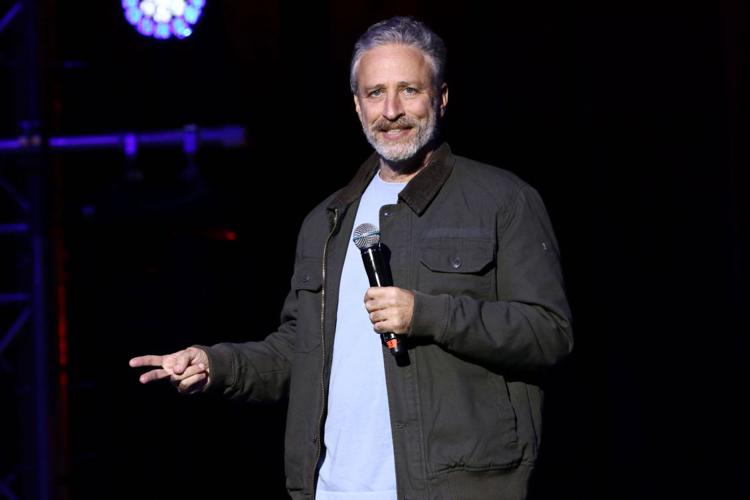 "And in typical Jon Stewart fashion, he kind of rolls his eyes, acting like he's all put out, like 'Geez,' and then he goes, 'Of course we can go see your parents, my goodness, of course,'" Cramer said.
Stewart told her that his production company is looking into making a movie set in Wisconsin. He doesn't have a script yet, just a sketch of a script, Cramer said.
"It's a fictional movie, it's not a documentary," she said. "He's like so many people, really concerned about the national political environment, and this would be his way of commenting on it, I guess."
You have free articles remaining.
Stewart wanted to visit some of the towns and talk to some of the people Cramer spent time with while researching her book "just to get a better feel for the place."
When she first heard from Gray, Stewart's assistant, Cramer said she was hesitant to respond because she gets many emails from people claiming to be making a movie, who are "absolutely sure they want to talk to me," Cramer said.
But then she Googled Stewart's production company and realized it was legitimate. During the half-hour phone call that followed, Cramer said Stewart was just really gracious and funny. "He is definitely just one of these naturally funny people. It's just kind of amazing."
The most interesting thing she learned about Stewart during their time together was how much he loves his children.
"I knew very little about his personal life, but he just has really close relationships with his kids and it was really an honor to get to see that part of him," Cramer said.
"They would call him up while we were driving and he'd have these really sweet, loving conversations with his kids on the phone. It was just a privilege to be able to hear that."
Cramer, who is teaching this semester, gained national attention after the 2016 election when "The Politics of Resentment" became a bellwether of the cultural shift that led to the presidency of Donald Trump. She isn't working on any new books of her own but is involved in a number of ventures, including a collaboration with a lab at MIT. She's also working with a team of scholars in the UW-Madison journalism school on a political communication project.
Then she's starting a project with Larry M. Bartels, a friend and political scientist at Vanderbilt University, who is a leader in the field of public opinion, and wrote the book, "Unequal Democracy," which argues the national government really represents the interests of only its very wealthiest citizens.
Cramer initially brought up her time with Stewart during a standing-room-only talk hosted by The Capital Times Tuesday night at the High Noon Saloon. She expanded on Stewart's visit Wednesday in a phone call with the State Journal.
She tells one last Stewart story about a breakfast she, Stewart and Gray had at La Brioche on University Avenue. Cramer said most people were well behaved and didn't bother Stewart. But there was one family, a mom and dad with their daughter, who's in med school at UW-Madison, and they stopped by the table as her group was getting ready to leave.
"One of them said, 'Wow, what are you doing in Madison?' and 'thank you so much for what you do,' which was kind of fun," Cramer said.