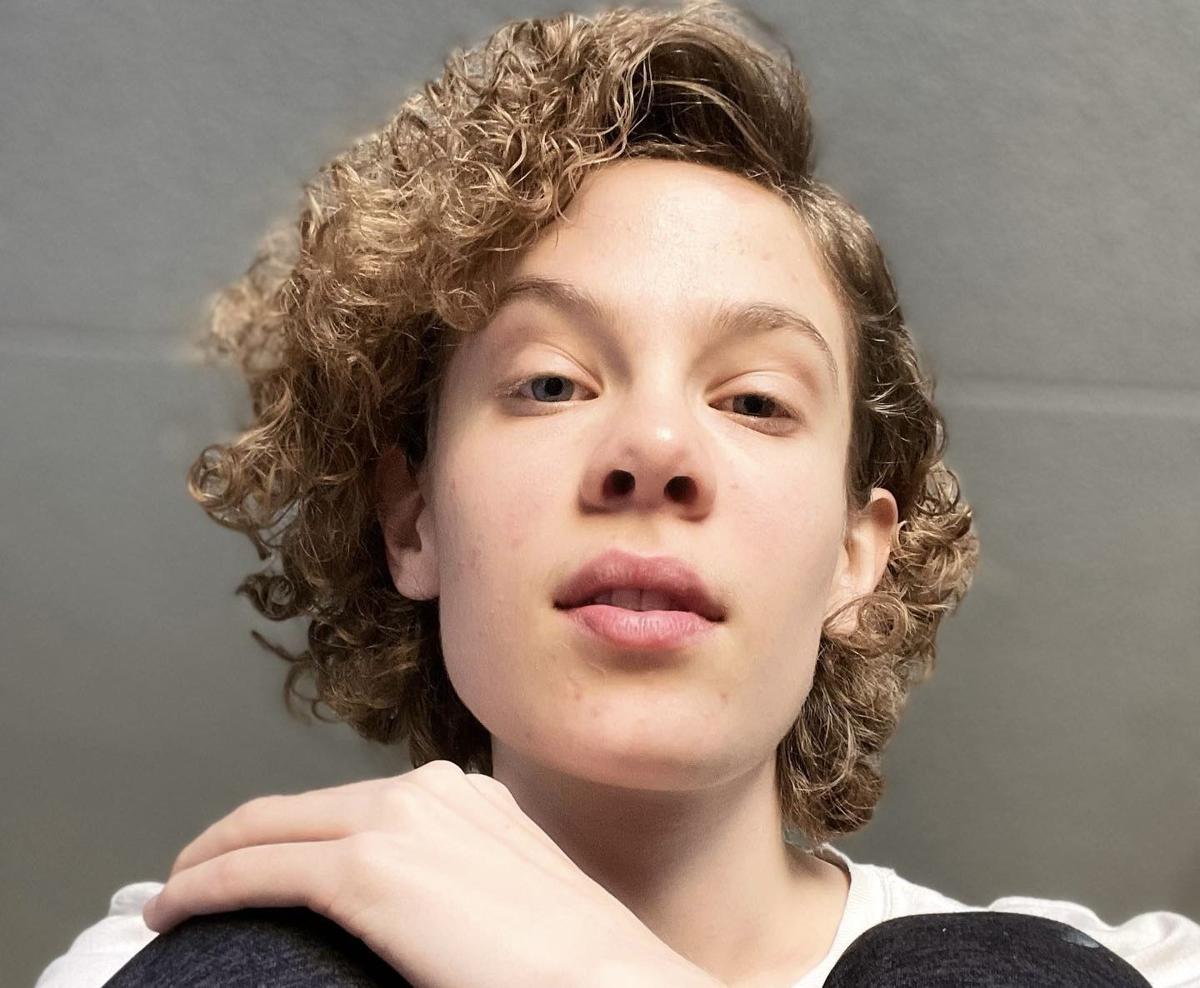 Stern, 22, who grew up in New Glarus and moved to Madison when she was 18, made it through the first round of the NBC show's blind auditions.
She chose singer-songwriter and actor Nick Jonas, who gained fame in the Jonas Brothers band, as a coach after he praised her. Jonas will guide her and his team of singers through the rest of the season. Stern and Jonas play all the same instruments: guitar, bass, drums and keyboards.
"The Voice" is a singing competition show which started in 2011 and has aired for 20 seasons. The winner, voted on by viewers, receives $100,000 and a record deal. A panel of four coaches critiques each blind audition, where the coaches/judges face the other direction and choose contestants based solely on their sound.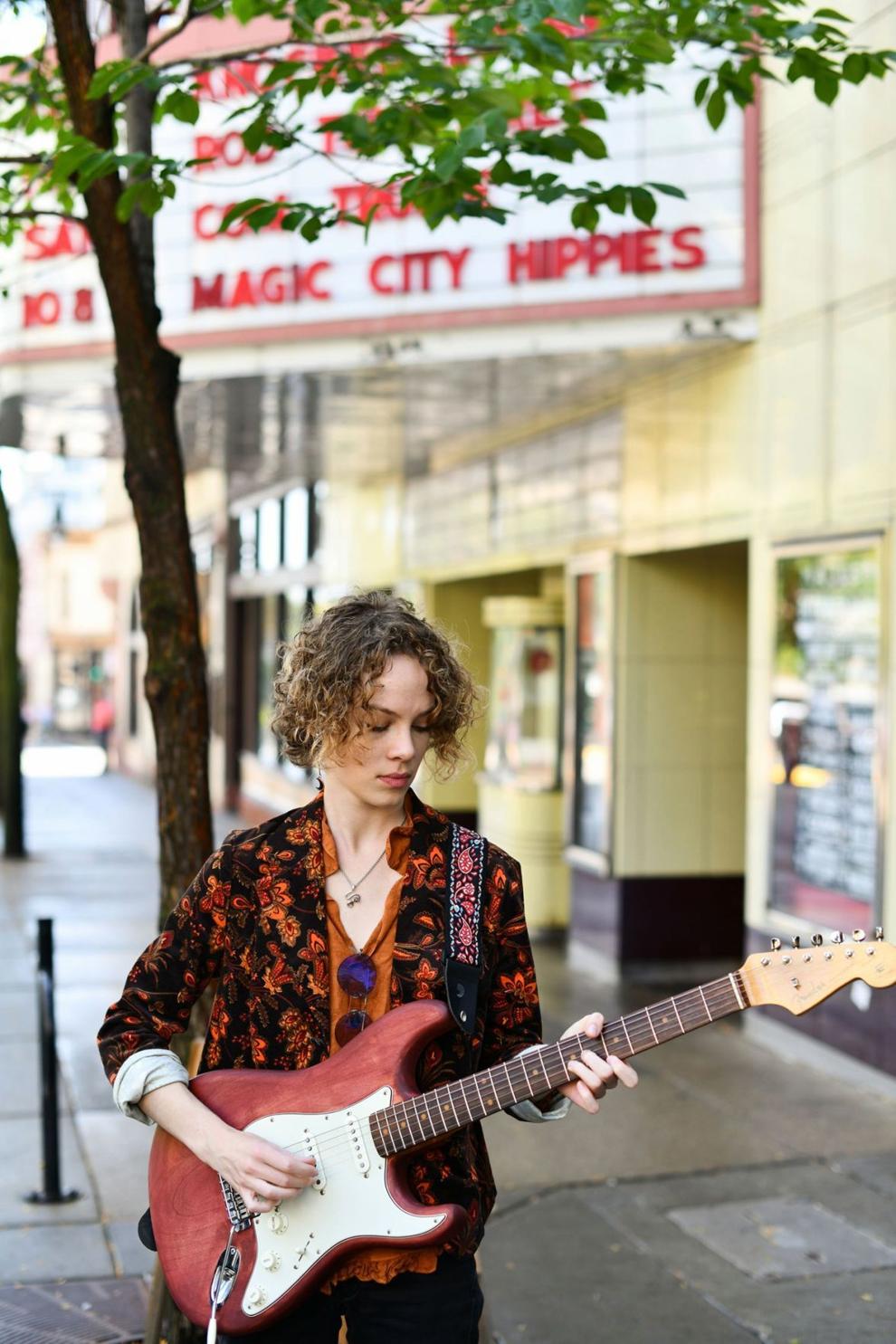 After Stern sang "Electric Feel" by the American rock band MGMT, getting three of the four judges to vote her through to the next round, Shelton told her, "You really know how to milk a performance. It just kept getting better and more amplified."
Stern said she flew to Los Angeles to tape the blind auditions last fall and stayed there during all of October.
It was a more difficult season for the show because of COVID-19 and its protocols, including seven days of quarantine, and getting tested every other day, Stern said. "It was pretty hard and stressful at times, and lonely," because the contestants, who stayed in a hotel, weren't allowed to see each other, she said.
Stern, who is working on getting a manager and a publicist, can't say how far she moves on, but called the critiques from the judges "touching" and "validating."
"It was bigger than just, 'Oh, you're really good and you're talented,'" Stern said. She talked to the four celebrity judges for 15 to 20 minutes, far longer than what was used on the program.
Some of the most glowing feedback got cut, Stern said, sharing a full recording with the State Journal.
For example, judge and singer-songwriter John Legend told her, "'The Voice' is lucky to have you on this show … You're such a light. You have so much flowing from you and that can't be contained."
After moving to Madison, Stern became a lead guitarist and singer for several local bands. Before the pandemic, she was a regular performer at venues such as the High Noon Saloon, North Street Cabaret, and the Winnebago, now the Bur Oak. The Raine Stern Band, a nine-piece band formed in 2018, made the rounds at festivals including Orton Park and Summerfest (June 2019).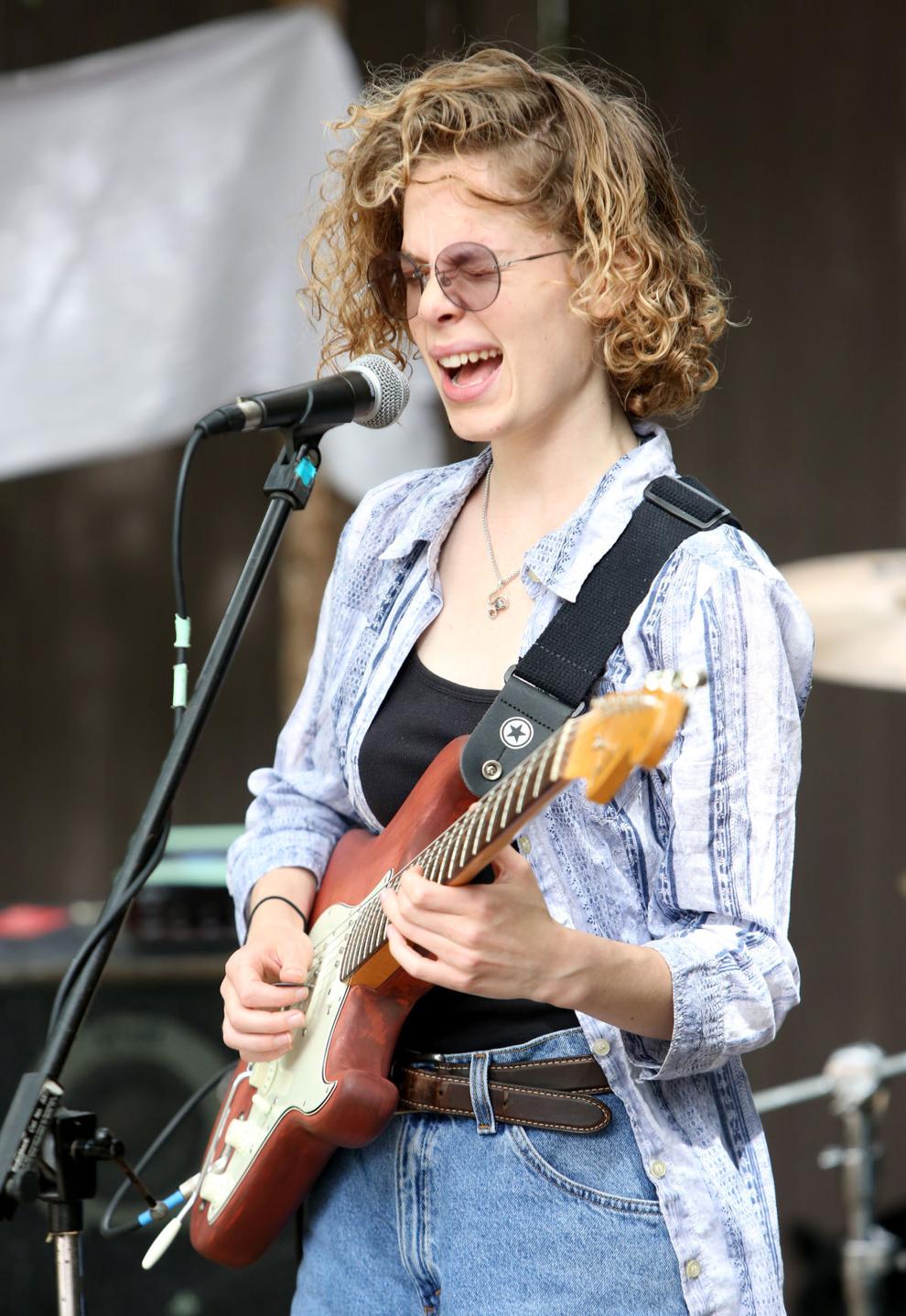 Stern said she had the urge to "pull the curtain back" and make her moment in the spotlight "more real," by talking about more important things. She mentioned to them that she's a huge advocate for human rights and a big feminist.
"I'm so happy to be up here as a young woman shredding the guitar on this show, no matter what happens after this," she told the judges. "I'm representing the community, I'm representing women, I'm representing people who are advocates of realness and being yourself."
'Her feet didn't even touch the ground'
Beth Kille, a solo artist, member of Gin, Chocolate & Bottle Rockets, and co-founder of Girls Rock Camp, said she met Stern while hosting a songwriting club at Fat Cat Coffee Works in New Glarus.
Stern's mother brought her to the workshop as a young girl, Kille said.
"She was so little, her feet didn't even touch the ground in the chair," she said. "I just remember her sitting there with this guitar that kind of made her look even tinier."
"She played us the song and I just remember thinking, 'Gosh, she's so special,'" Kille added. "And I remember her mom telling me that she played her guitar constantly."
Stern said she has lived all over Madison: "North, South, East, you name it," but now lives in a "little two-bedroom house" in Monona, close to the library, with her girlfriend, Lydia Woessner, 24, their dog, cat and "all of our guitars."
Woessner played the oboe and sang in choirs growing up, and has always been a writer. The two have written lots of music together since then, and Woessner, who recently picked up bass, also produces with Stern.
Quirky, weird, like her mom
Stern's mother Beth Rhodes, a poet and goldsmith, tells a story of when Stern was 10 or 11 and was given a guitar she didn't know how to tune. She disappeared into her room, and two weeks later asked if her parents wanted to hear a song she'd written.
Rhodes said as dutiful parents, she and Stern's father sat down to listen, thinking, "Okay, this is going to be bad."
"And it wasn't, it was so good," Rhodes said. "It was like a three-chord progression that she'd done on this untuned guitar. It was about her chore list and it was hysterical."
Rhodes, who calls her daughter "Boo," said she's happy for Stern and her success on a national stage, given how hard she's worked. "She's just a really, really cool person. And she's quirky, she's weird. Like her mom."
Kille said she admires that Stern is a fierce advocate for the LGBTQ community. "There's almost a confidence that's so beyond her years, but I think it comes from all the hard work that she's put in," Kille said. "She believes in herself for good reason. She's just a monster in all ways, in her work ethic and her talent and her heart. It's really inspiring."
On "The Voice," the judges marveled at the young musician's creativity. It's a word that came up a lot. When Stern said, "creating is my most favorite part," singer Kelly Clarkson, the only judge who didn't buzz her through to the next round, said, "Your whole vibe is creative."
Top-tier talent
Buzz Kemper, audio producer and engineer at Audio for the Arts, a Madison recording and audio production company, said he and his colleagues have long recognized Stern's "unique and remarkable talent as a guitarist, songwriter and vocalist."
In September 2019, Stern appeared on Acoustic Mouse, the company's live-streamed performance series. Kemper's business partner, Audrey Martinovich, is re-editing that program for rebroadcast on WVMO/FM 98.7 at 10 p.m. March 19.
"Raine is a top-tier talent, not just to we Madisonians who are so proud of this hometown musical giant, but to anyone in the world who hears this voice," Kemper said. "I am also happy to say that she's fine to hang out with."
Kille said she's not surprised to see Stern "make waves in the music industry." Every time she saw Stern play, Kille said, she kept taking huge leaps forward in terms of talent, presentation, voice and guitar playing.
"She's one of the hardest-working people I've ever met," Kille said. "I am so excited for her because it's not like somebody that just got all this handed to her on a platter. She's been busting her chops for the last decade or more."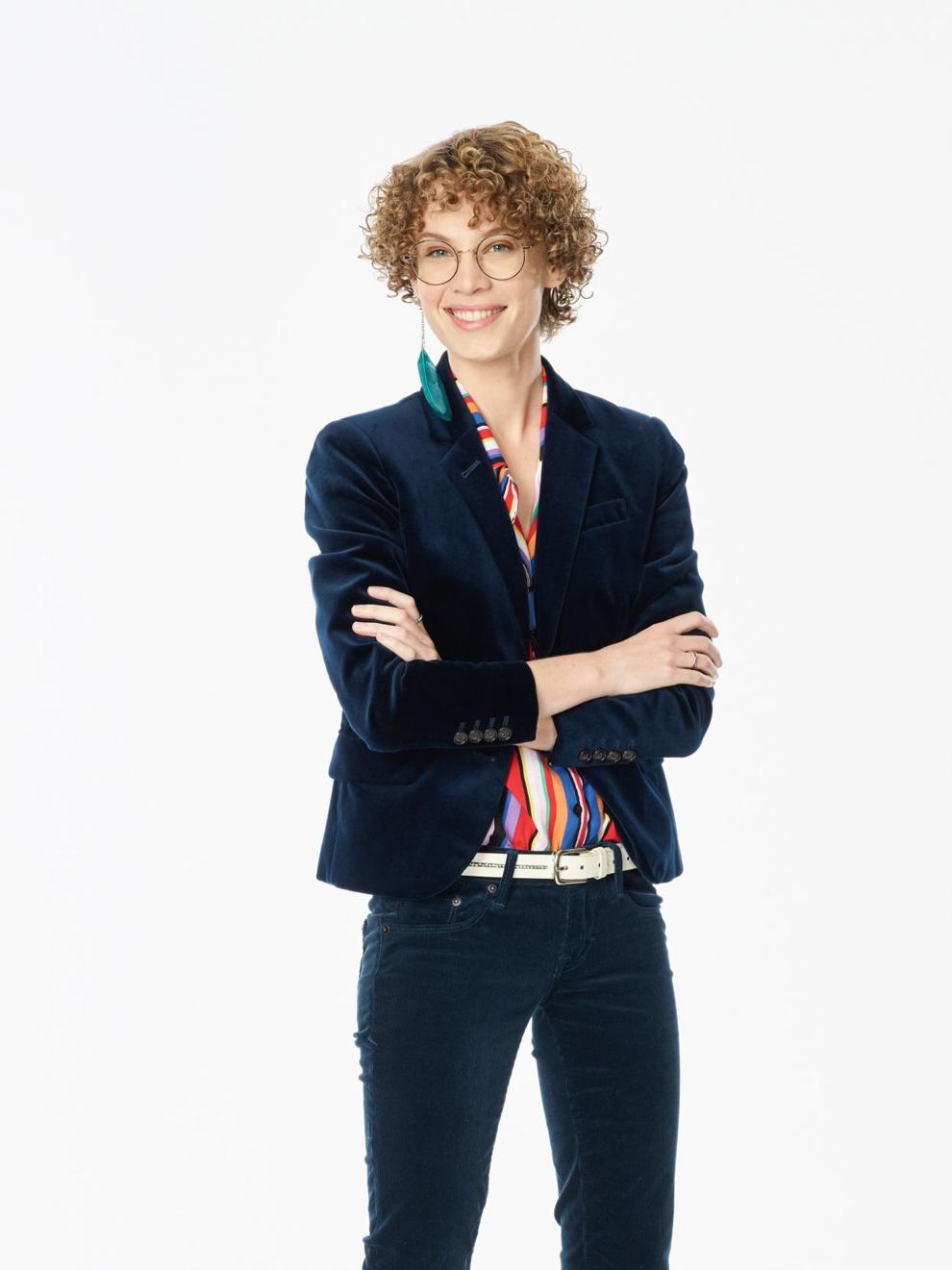 Stern has already written three albums and plans to put the first one out as soon as the show is over. Her music is about climate change, social justice and other weighty issues, but, she said, written in a poppy, accessible way. "I want to make people dance," she said.
Strong, meaningful lyricism is missing in mainstream music these days, Stern said. In the '60s and '70s, popular music was rock 'n' roll, she said.
"It was like, let's talk about the Vietnam War. Let's talk about African-American rights. And let's talk about women's rights," she said. "That's really cool. And I want to make that cool again."
Weekend re-reads: Check out these Wisconsin State Journal stories honored in state newspaper contest
The Wisconsin State Journal collected 10 first-place awards in an annual contest put on by the Wisconsin Newspaper Association, including recognitions for general excellence, all-around photography and the opinion pages.
State Journal staff also won eight second-place finishes and 12 third-place honors in the association's Better Newspaper Contest, which evaluated content published between Sept. 1, 2019, and Aug. 31, 2020.
Photographer John Hart took home three individual first-place wins for the feature photo, artistic photo and photo essay categories, while photographer Amber Arnold earned first for a general news photo.
Emily Hamer was awarded the Rookie Reporter of the Year distinction and also won first place for extended coverage on the return of state pardons. Higher education reporter Kelly Meyerhofer earned first place in local education coverage.
Re-read the State Journal stories that won first, second and third place in this year's Better Newspaper Contest.