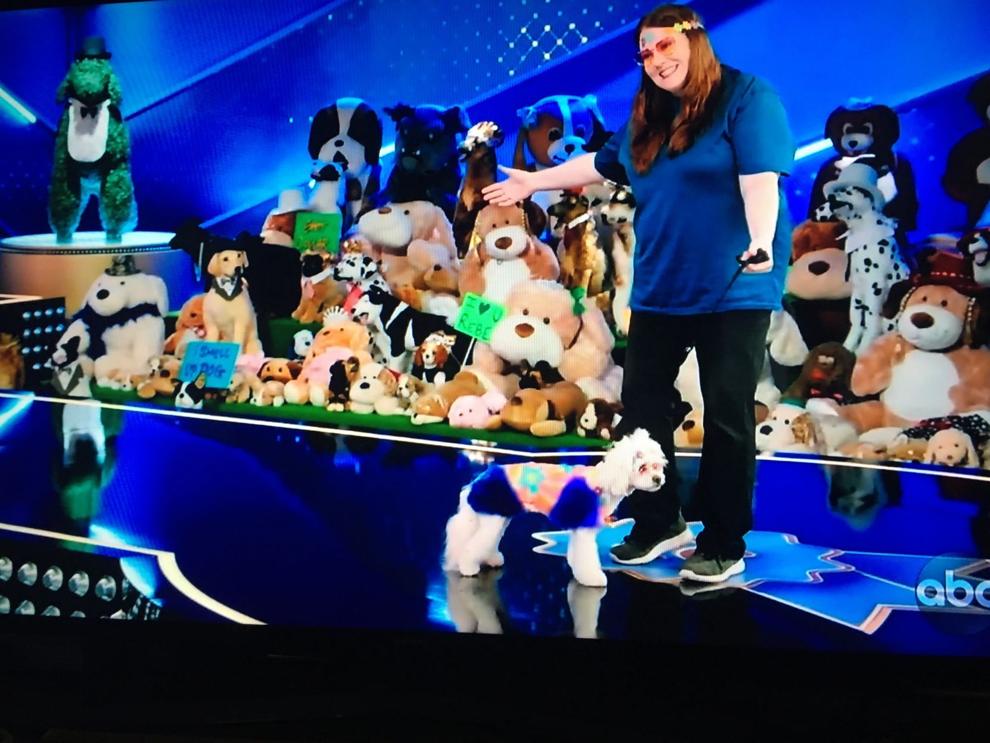 Granny glasses, tie-dye colors, flowers and a groovy vibe were not enough to help Fitchburg dog groomer Deb Compton advance to the semi-finals of the reality TV show "Pooch Perfect."
Compton and her grooming partner, her son Jordan Jones, made it through six episodes of the eight-episode series on ABC, whose winner in two weeks is promised a $100,000 prize as "best in show."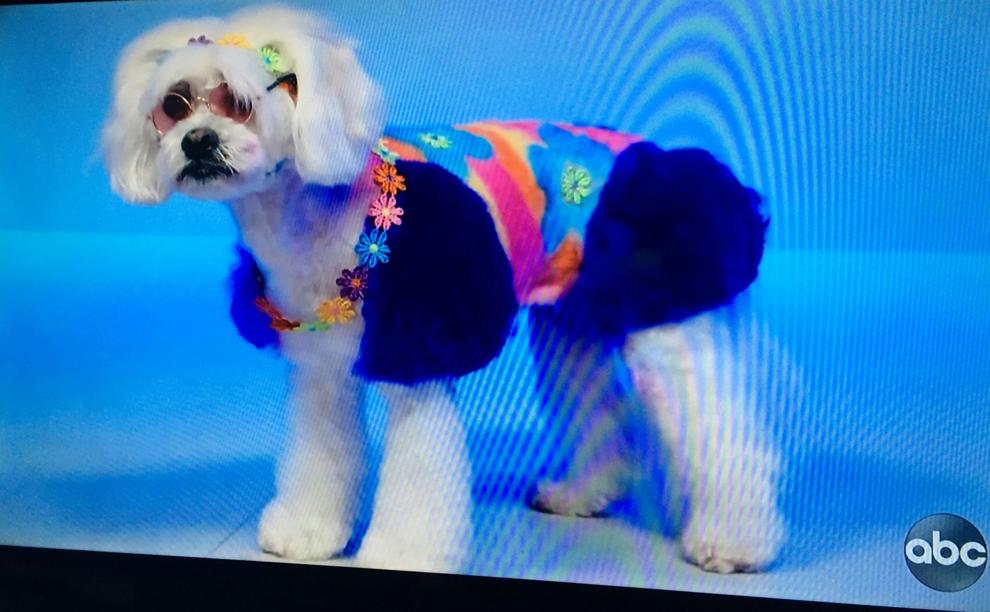 But the duo fell short in the episode that aired Tuesday night, featuring a competition where contestants were challenged to pick a favorite decade and creatively groom a dog that evoked the spirit of that time.
Compton and Jones selected the 1960s, grooming the white pup they were assigned with bright colors and '60s-style flowers.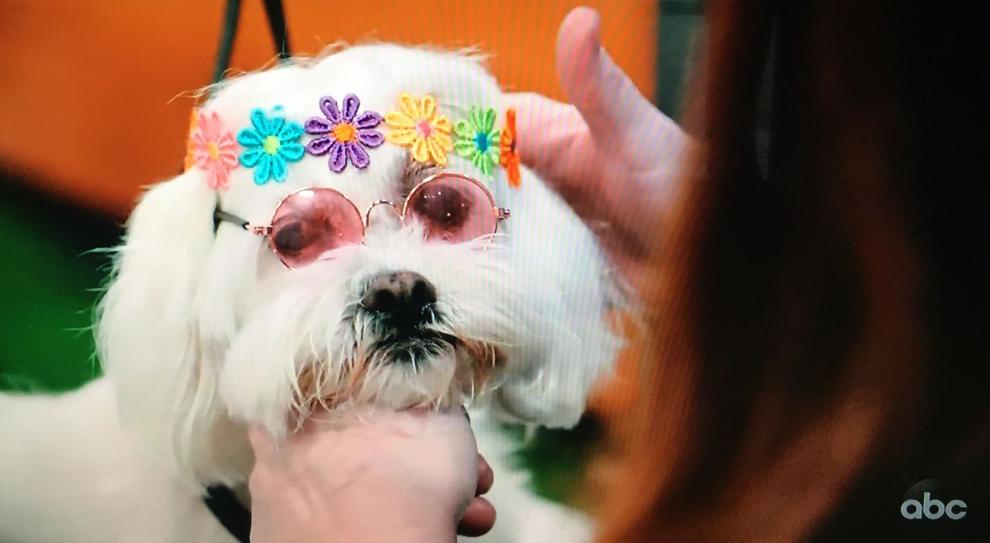 "I would have liked to have seen a little more dimension," said one of the judges to Compton about her grooming design, who in previous episodes of "Pooch Perfect" won lavish praise for her cutting and coat-carving techniques.
Earlier in the evening, teams were given a dog and asked to make it resemble a famous celebrity. Compton was assigned the singer and songwriter Sia, famous for her face-hiding hairstyle with low, wide bangs. The dog she groomed likewise wore a long fringe and garnered smiles and high marks from the judges.
"Pooch Perfect" launched in late March with 10 two-person teams. One team is eliminated each week. Throughout the first half of the series competition, Compton and Jones groomed dogs to resemble a badger and a leopard, and styled a black poodle so elegantly that a judge called it "absolutely exquisite."
"Deb, I am so proud as a groomer of what you have brought into this competition," said judge Jorge Bendersky after Compton was announced as the next groomer to be sent home.
"You're going to go so far because – look around you – you're among the top five groomers in the country. Please pat yourself on the back because it was an excellent job," added judge Lisa Vanderpump.
"You were her rock," judge Calle Harris said of Jones, "and it was so beautiful to witness the support that you guys provided for each other."
Compton, 42, is regional salon lead for Pet Supplies Plus, and works out of the Fitchburg store located at 2928 Hardrock Road. Jones, 19, works as a groomer for Pet Supplies Plus in Minnesota.