In a flurry of dog baths, clipped coats and hair color, Fitchburg dog groomer Deb Compton remained a contender Tuesday night on the latest episode of the reality TV show "Pooch Perfect."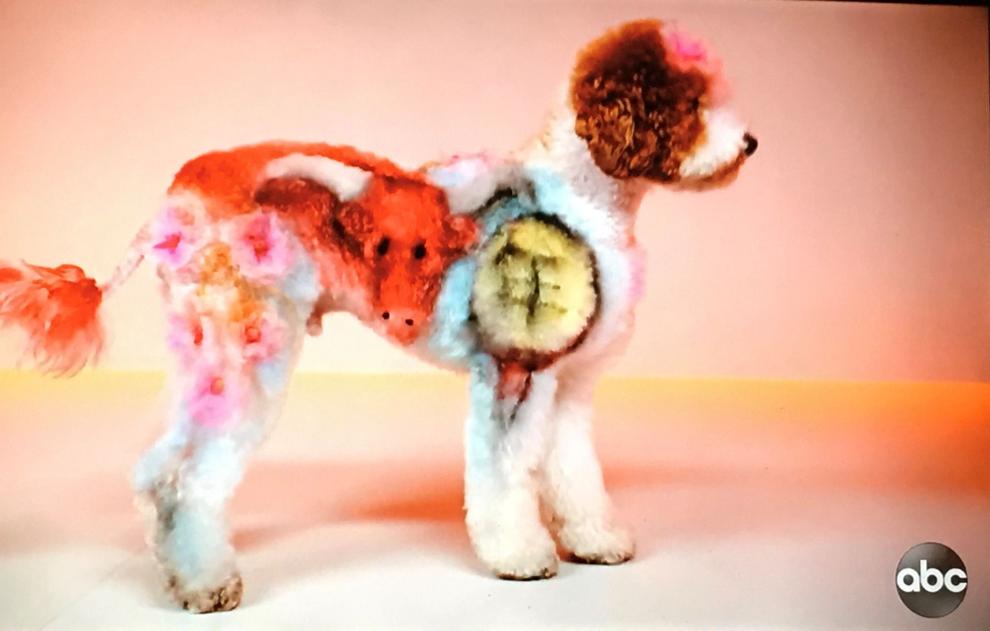 Compton and her son Jordan Jones worked as one of nine remaining teams in the creative dog grooming competition. The last team standing at the end of the eight-episode series will win a "best in show" prize of $100,000.
Wisconsin's Deb Compton and son are among 10 teams vying for a $100,000 prize on ABC's new reality show. 
Compton and Jones ran into several dilemmas in Tuesday's show. In the first competition of the night, groomers were charged with the task of turning a dog's coat into a "shape." Hearts, circles, a helix and more were carved into canine fur.
While bathing the dog they were assigned, Compton and Jones found the dog's belly fur mistakenly had picked up some hair dye. They re-washed and groomed the dog but ran out of time before they were able to add a geometric flair.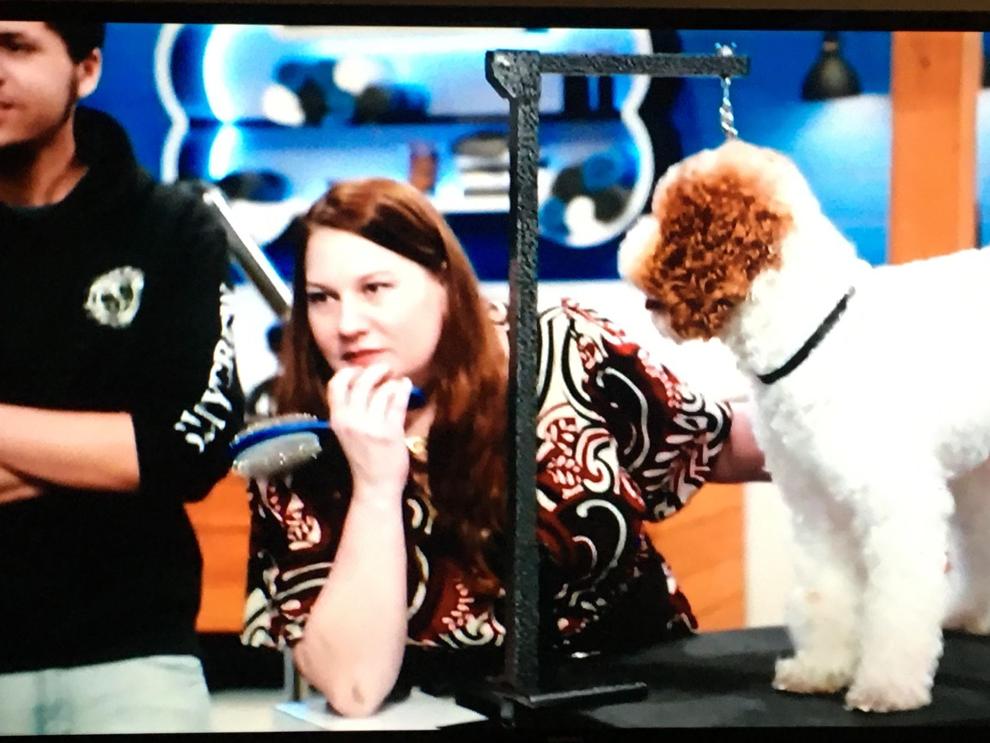 In the second round, called "Happy Holidog" and meant to be inspired by the contestants' favorite holidays, the pair filled their dog's coat with a Chinese New Year's design. Another team picked the same holiday, to Compton's consternation. However, it was a Halloween-inspired dog by yet another team that finally won that segment of the competition.
Compton, who lives in Westfield, works as regional salon lead for Pet Supplies Plus in Fitchburg. Jones, 19, works as a dog groomer at the Pet Supplies Plus store in Austin, Minnesota.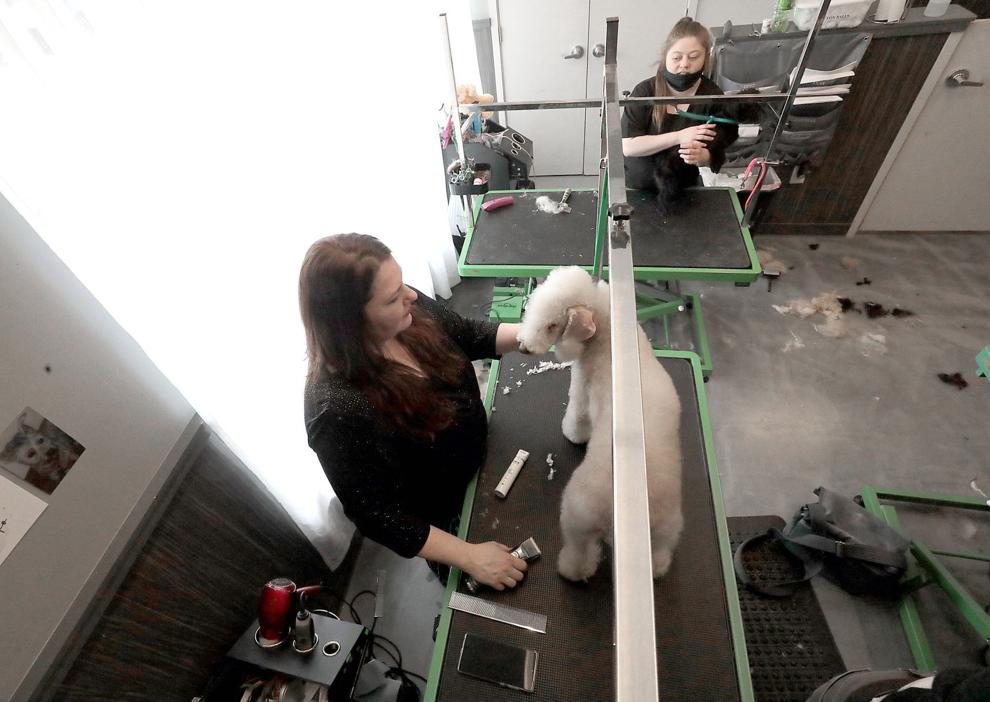 From 2011 to 2019, she ran her own grooming studio near Madison called "In the Dogz House." Compton has groomed show dogs for American Kennel Club events, won titles such as "Best Up and Coming Creative Groomer," and personally shows Bedlington Terriers and Miniature Poodles in AKC shows.
Her grooming techniques include "coat carving, scissoring animals into the dog's hair and turning dogs into wild creatures, including a zebra Pegasus, a jungle tableau, sloths, and a troop of monkeys," according to her bio.