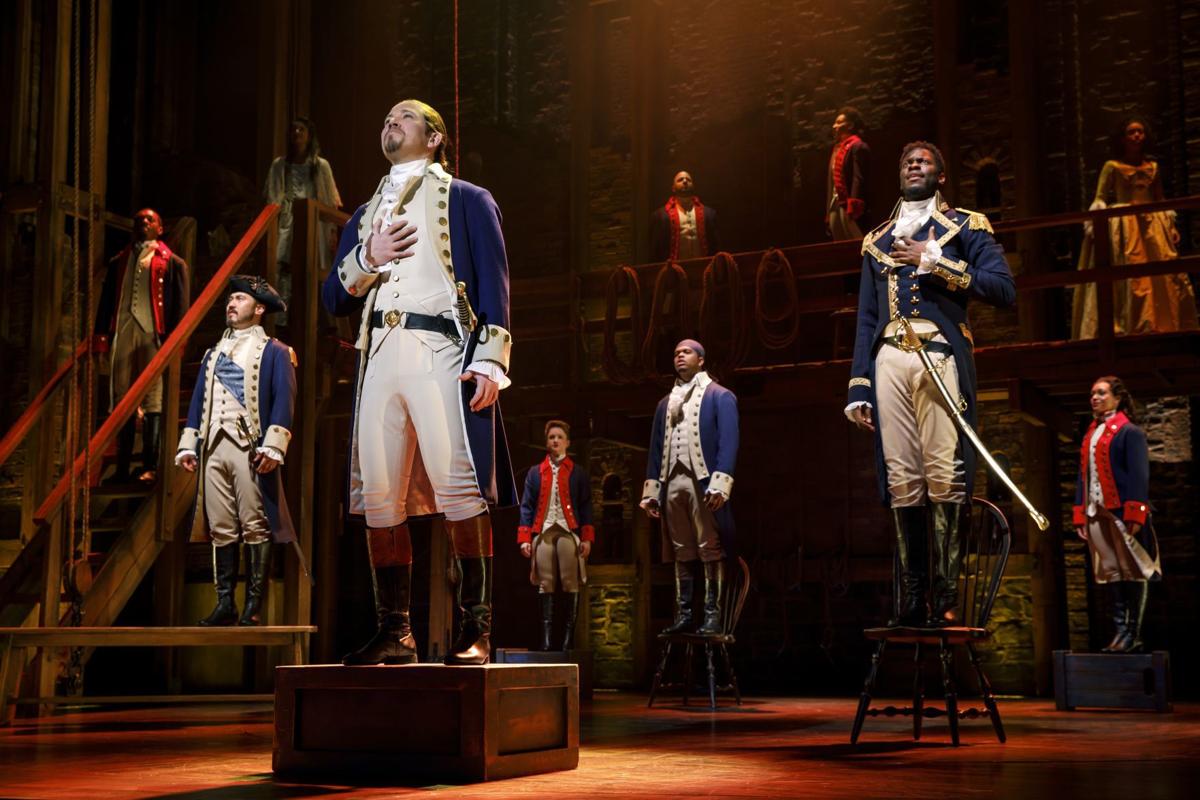 Single tickets go on sale Saturday for the blockbuster musical "Hamilton," but Overture Center officials say you won't "throw away your shot" if you're not in line early in the morning.
In other cities, such as Appleton and Milwaukee, tickets didn't sell out on day one, said Jess Schuknecht, the Overture Center's director of ticketing.
"If it doesn't sell out, I'm sure it's going to be extremely heavily sold, but we'll have to wait and see what Saturday holds," he said, noting that he expects some people to wait overnight.
"Hamilton" mania isn't as intense as it once was. In the first year after the musical debuted in New York in January 2015, it was difficult to score a ticket, but since then the play expanded to other markets and spawned four simultaneous touring productions.
Lin-Manuel Miranda's story of America's founding father, inspired by the 2004 biography by Ron Chernow, and told through hip-hop and rap, will have a three-week run in Madison from Nov. 19 to Dec. 8, with 24 performances.
You have free articles remaining.
Tickets will be available in person starting at 8 a.m. Saturday at Overture Center, and at 10 a.m. online at Overture.org.
Prices range from $99 to $234 with some $340 premium orchestra seats available for all performances. The maximum purchase limit is eight tickets per household.
Like in other cities, there will be a #Ham4Ham lottery with $10 seats for all performances. Lottery details will be announced closer to the engagement. Forty of the $10 tickets will be available per show only through a Hamilton app, Schuknecht said.
Schuknecht said Overture isn't doing phone sales immediately "simply because if everyone tried to order over the phone, it would crash our phone system."
Overture Broadway subscribers got the first crack at tickets and were seated in the first week for "Hamilton," he said. People looking for the best seats will have the most luck buying tickets in the second and third weeks of the run.
Tim Sauers, Overture's vice president of programming and community engagement, predicted "Hamilton" will sell quickly, comparing it to "Book of Mormon" when it first came to Overture in the theater's 2014-2015 season.
"It sold out within a day once those single tickets went on sale," Sauers said. "So I'm sure 'Hamilton' will follow suit quickly as well. It's a show everybody wants to see."