U.S. Army Chaplain Matt Foley used to show soldiers in Afghanistan who were getting ready to return home a legendary video from "Saturday Night Live" of his good buddy Chris Farley playing the pants-hitching motivational speaker who bore Foley's name and lived "in a van down by the river."
The video was a teaching tool for Foley, who helped soldiers prepare to reintegrate with their families, friends and co-workers and warned them about the dangers of high-risk behavior upon their return home. After the video ended and the laughter subsided, Foley introduced himself to the soldiers.
"I told them that my name was Matt Foley, and I buried Chris back in 1997," he said.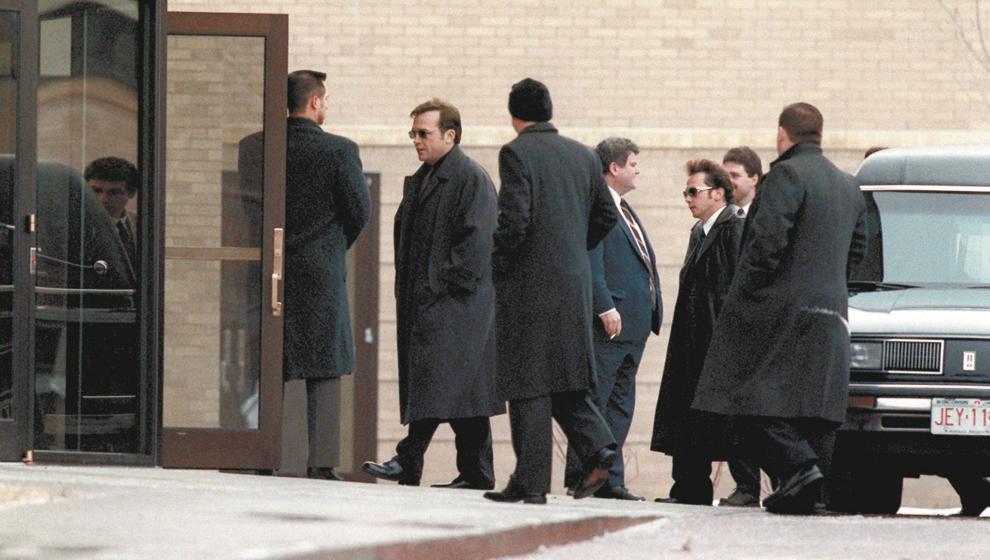 Farley, a Madison native, was a rising star as a portly, high-energy and charismatic comedian before his high-risk behavior caught up to him 20 years ago Monday, when the 33-year-old was found dead in his Chicago apartment after overdosing on a combination of cocaine and heroin.
Much of the nation mourned the loss of an actor who entertained millions with his starring role in the movie "Tommy Boy," or as a bare-chested dancer auditioning for a Chippendales job, an angst-ridden interviewer of Paul McCartney and the sausage-eating Chicago Bears fan suffering a heart attack on "Saturday Night Live" in the early 1990s.
Foley, a Catholic priest from Arlington Heights, Illinois, who had been friends with Farley since they both attended Marquette University and were teammates on the school's rugby team, said the video was a great way for him to get in touch with the soldiers. "They related to Chris very much," he said.
That feeling went well beyond those troops. It's a rare day when a stranger doesn't reach out to Foley or a member of Farley's family by letter, social media or in person to express how they relate to Farley — either through his comedy acts that still make people laugh today, or the lessons from an addiction that eventually overwhelmed him after not taking a drink or using drugs for three years.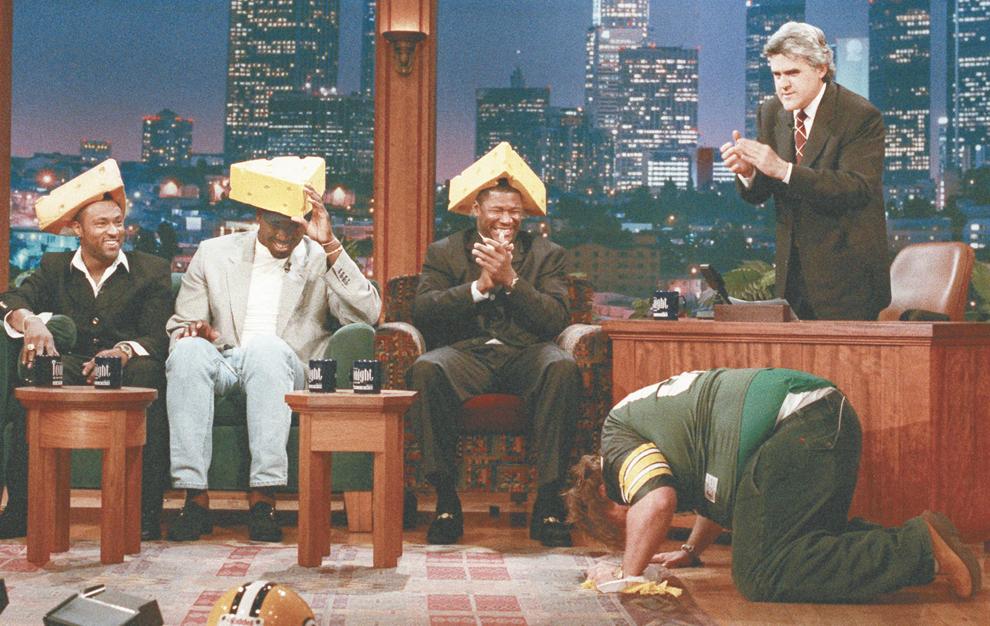 "It's kind of crazy for me to see just how people still embrace him," said Farley's brother, Kevin, 52, an actor who lives in New York and Los Angeles. He looks the most like Chris of the three surviving Farley boys, who also include Tom, 56, of Madison, and John, 49, an actor who lives in the Los Angeles area. The oldest sibling, Barb, 57, lives in Madison.
Friends reach out, too. Adam Sandler entertained an audience at a live show in Chicago and Las Vegas with a touching new tribute to his former SNL mate and buddy called "The Chris Farley Song." Kevin and John opened the show for Sandler.
"People talk about him like he's alive," Foley said. "In many ways he still is, in terms of his ability to connect."
---
We'd tell him to slow down or you'll end up like Belushi and Candy,
He said, "Those guys are my heroes, that's fine and dandy."
-- Adam Sandler, "The Chris Farley Song"
---
Farley's complicated life was marred by the demons of addiction, and the tawdry path he followed to his demise was a hot topic for reporters after his death. Many noted how Farley overdosed on the same drugs and at the same age as former SNL star John Belushi, who died in 1982. He also was compared to John Candy, another overweight comedian who died of a heart attack in 1994 when he was 43.
But other stories emerged, too: About how Farley endeared himself to SNL's actors, writers and directors by enjoying laughing at their work as much as he enjoyed making others laugh at his work. Sandler, David Spade, Chris Rock, Mike Myers and Tim Meadows became some of his closest friends.
Or how Farley spent time with the elderly, homeless and people with special needs, sick kids in hospitals and fellow addicts. Some of Farley's family and friends didn't learn about many of those stories until after he died.
In 2008, Tom Farley co-authored a book called "The Chris Farley Show" in part to rediscover his brother's various gifts. The book chronicles the younger Farley's athletic feats and chronic naughtiness at Edgewood and Marquette, his rise to stardom, his work with the needy — and the ups and downs of his drug, alcohol and food addictions.
"I have a better relationship with Chris now than I ever did when he was alive because of the book and understanding who this kid was," Tom Farley said. "After I wrote the book, it dawned on me that the message Chris was trying to give me was just be myself."
Tom admitted he was often jealous of the adoration his younger brother received from their corporate executive father, Thomas Sr., despite being the class clown growing up. Tom was the opposite of Chris and tried to follow in his father's footsteps, even graduating from his father's alma mater, Georgetown.
"So his death changed my outlook on life. It changed my trajectory. It changed everything," Tom said. "I was this guy trying to play this cliche of who I felt I needed to be while my brother, who was known for his characters, was just being himself. He was never not Chris Farley."
After Chris died and before Tom wrote the book, Tom led the Chris Farley Foundation, which was dedicated to educating children and others about the dangers of substance abuse. He also moved his wife and three children to Madison, became active in local governmental committees, lost two city elections, then got divorced.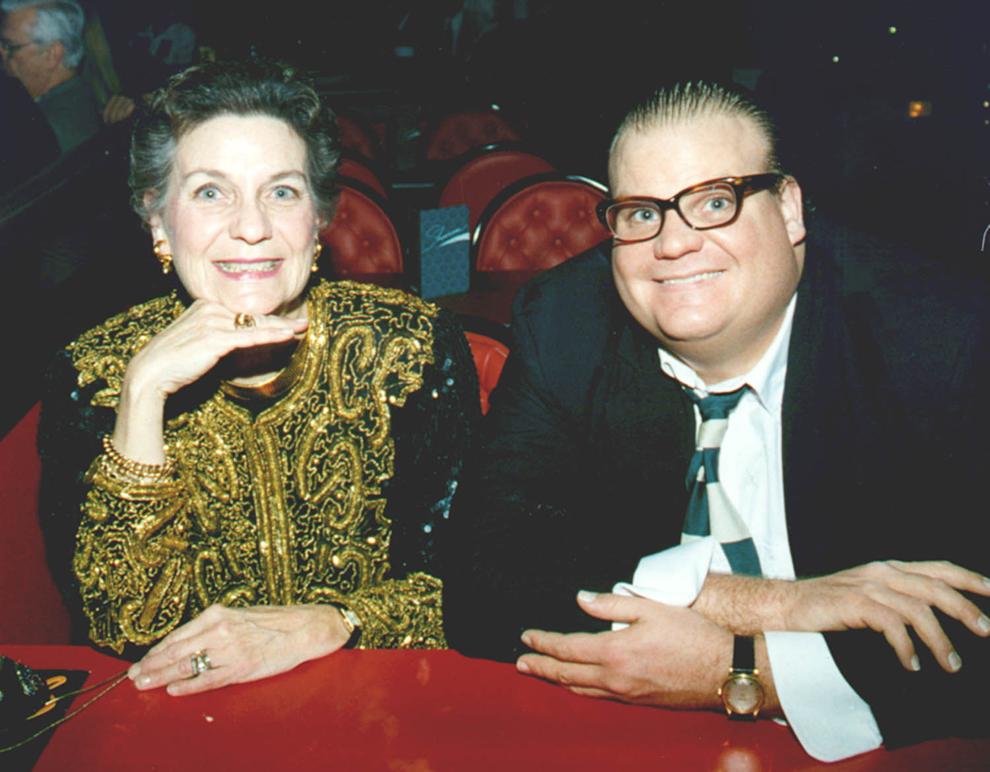 After he wrote the book, Tom closed the foundation, moved to Dubuque "to get uninvolved in everything" and then — in an irony worthy of a Chris Farley skit — moved back to Madison to become a motivational speaker, promoting the same message that fueled the foundation. "It feels a lot more natural than the foundation did," he said.
But instead of a van by the river, Tom lives with his mother, Mary Anne, in their North Side condo and says he has enjoyed success in his new profession.
Kevin followed a similar path to learn more about his brother's unique personality. He was the executive producer of a 2015 documentary called "I am Chris Farley" that tapped into the recollections of many of his brother's friends in show business.
Like Tom's book, the documentary delved into the highest highs and the lowest lows. It featured the comedian's funniest moments and the worst ones, like when he hosted SNL just prior to his death.
"It definitely brought me to a new understanding, which I needed," Kevin said. "It was a very cathartic thing for me to do but I wouldn't do it again. I'm glad it's over but I'm glad I did it."
---
We flew out to Madison to bury our friend,
Nothing was harder than saying goodbye,
Except watching Chris' father when it was his turn to cry.
-- Adam Sandler, "The Chris Farley Song"
---
A proud Irish Catholic who grew up in Boston, Mary Anne Farley, 81, credits her faith for getting her through the toughest period in her life, which included the death of her husband about 15 months after Chris died and the losses of her mother, father, brother and mother-in-law just before Chris died.
Thomas Farley Sr., president of Scott Oil, a Madison business started by the Farley family in the 1930s, was just 63 when he died.
A big man who weighed more than 400 pounds, Thomas had a special bond with Chris, and Mary Anne said he lost his will to live after Chris' death. "He died of a broken heart," she said.
Mary Anne had no interest in trudging through a swamp of despondence and despair. "It was work," she said. "How did I do it? I got down on my knees. I went to church."
The details of the days that followed Chris' death 20 years ago are etched in Mary Anne's brain. What stands out today was her sudden realization that the family wasn't aware of "the immense notoriety of Christopher. Or his fame. He was family. You knew he was pretty big, but this was beyond our conception of his fame. It was something else."
She also remembers how she fought to save him, but his addictions and the effort needed to defeat them were immense and overwhelming. Recovering addicts say a change of environment is key to winning the battle, but Chris didn't quit show business and never stopped mingling with his fans, some of whom offered him drugs. While in rehab in Chicago, a fan working at the hospital slipped him cocaine, she said. Another time, he left rehab so he could be a presenter at the Academy Awards.
The factors working against him "were relentless," she said.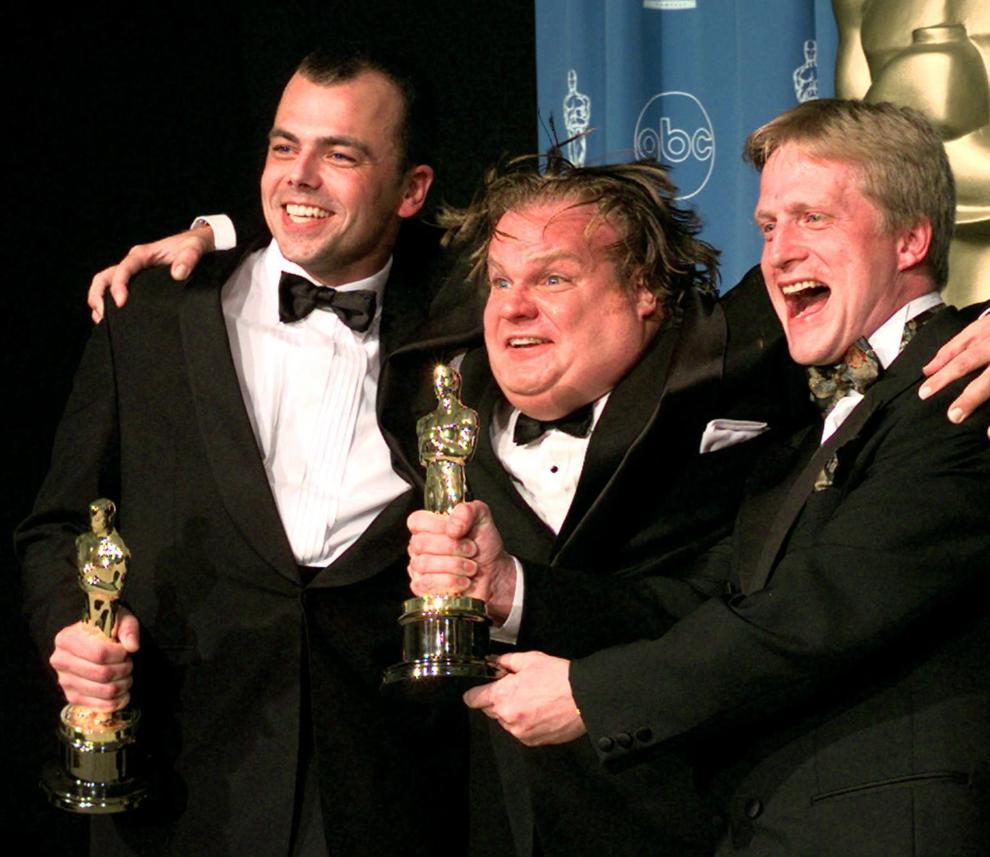 ---
Hey buddy, life's moved on but you still bring us so much joy,
Make my kids laugh with your YouTube clips or Tommy Boy,
And when they ask who's the funniest guy I ever knew,
I tell them hands down, without a doubt, it's you.
-- Adam Sandler, "The Chris Farley Song"
---
Mary Anne Farley doesn't watch clips of Chris performing on "Saturday Night Live" or watch his movies. She prefers to look at a photo of Chris and a copy of "The Clown's Prayer" just below it in a frame that hangs in her bedroom.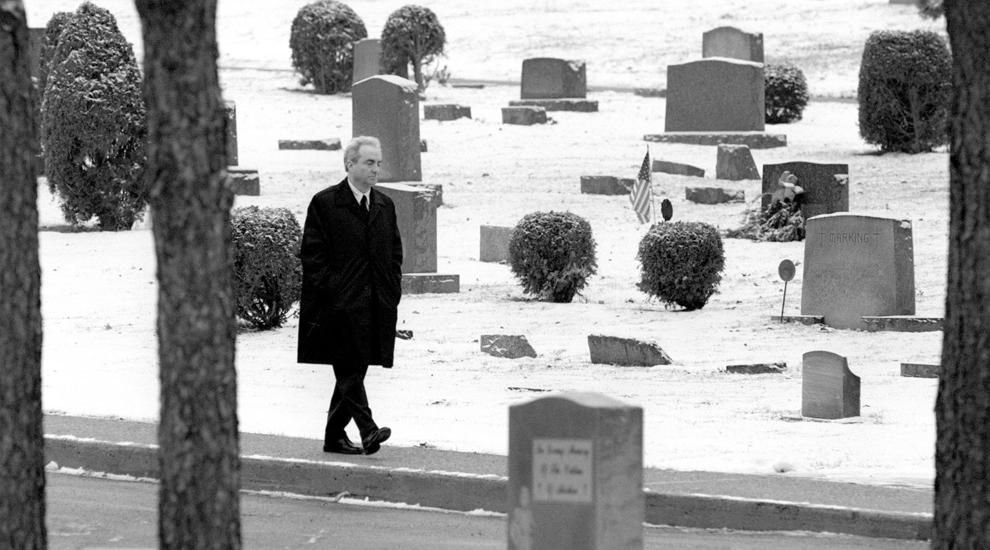 It's a different story for Foley and Farley's brothers. There are a seemingly limitless number of videos showcasing Chris' talents, and they watch them all.
"I always go on YouTube and pull up something of Chris. It's hilarious. You can see who he is through his characters," Foley said.
Tears trumped laughter two weeks ago when Foley presided over a private Mass celebrating Farley's life for 60 of his college buddies and family members at a residence in Lake Forest. "Basically, it was about how blessed we were to have known Chris," Foley said.
Foley recalled how Farley, whenever he was in Chicago, almost always had time to spend with him that went beyond his regular trips for Mass and confession.
"Chris was always transparent with me and some other people about his demons. One of his demons was alcohol and drugs. I found that refreshing. So I found in him a person I could relate to about my sins," Foley said. "I could be very candid with him and say, 'I'm struggling with this, I'm struggling with that.' I talked to him about my questions of faith and my struggles with temptation. I miss that dearly because we could have some really profound conversations about our faith. He was a really good, faithful person."
Foley learned about Farley's death while on a missionary trip to Mexico. He remembered holding it together on the long trip back to Madison, where he offered comfort to Farley's family and friends before presiding over Farley's funeral.
Moments after the funeral ended, Foley found himself alone for a moment. "That's when I really bawled my eyes out."
Twenty years later, his name that Farley borrowed for his most well-known character continues to fuel smiles and laughter from Farley's fans.
Instead of viewing it as an annoyance, Foley considers it a gift.
"It's a blessing," the real Matt Foley said. "I tell people that at the height of my career I'm living in a van down by the river."
Photos: Commemorating the life and career of Chris Farley
Baby Chris Farley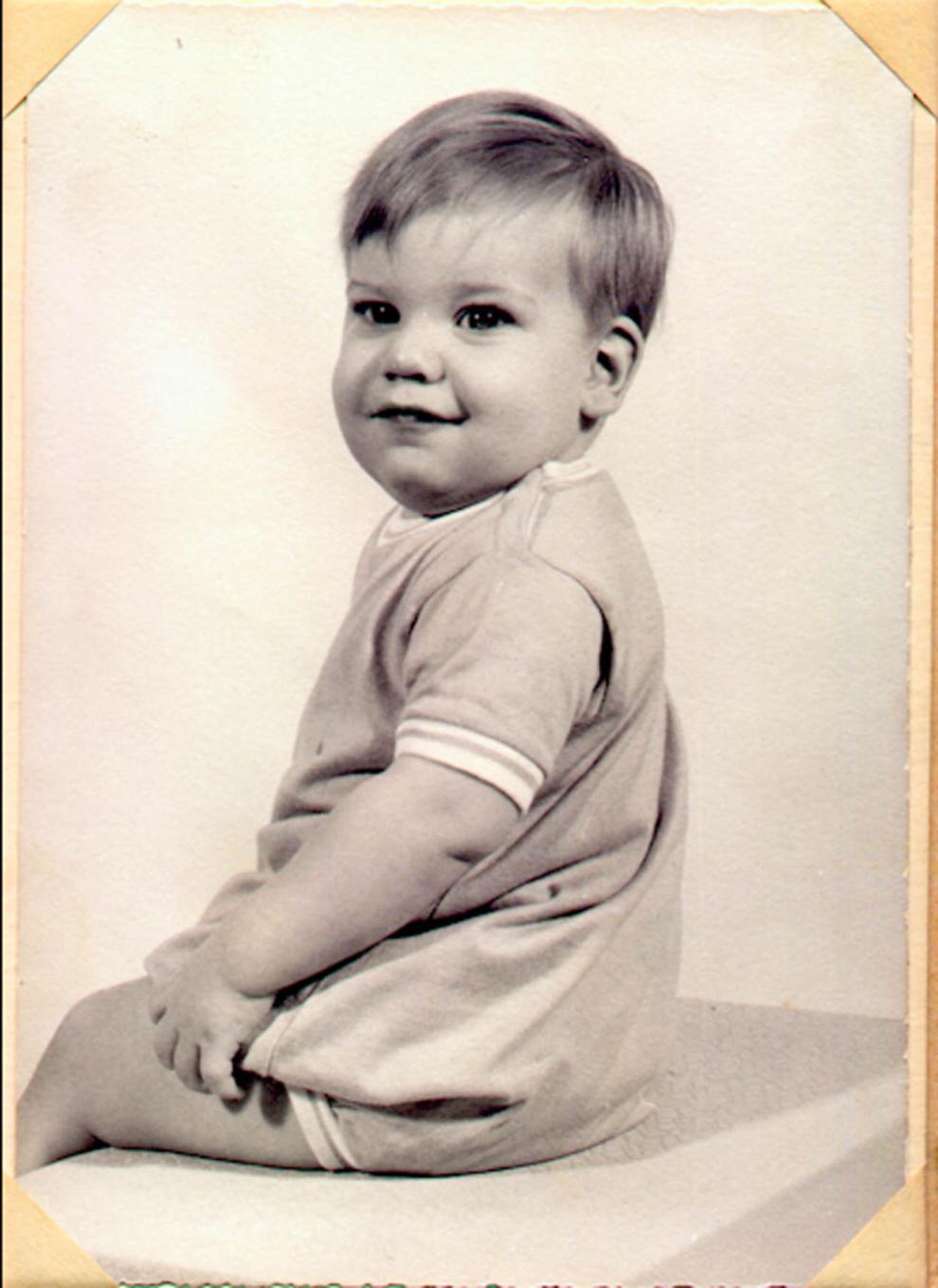 Young Chris with his family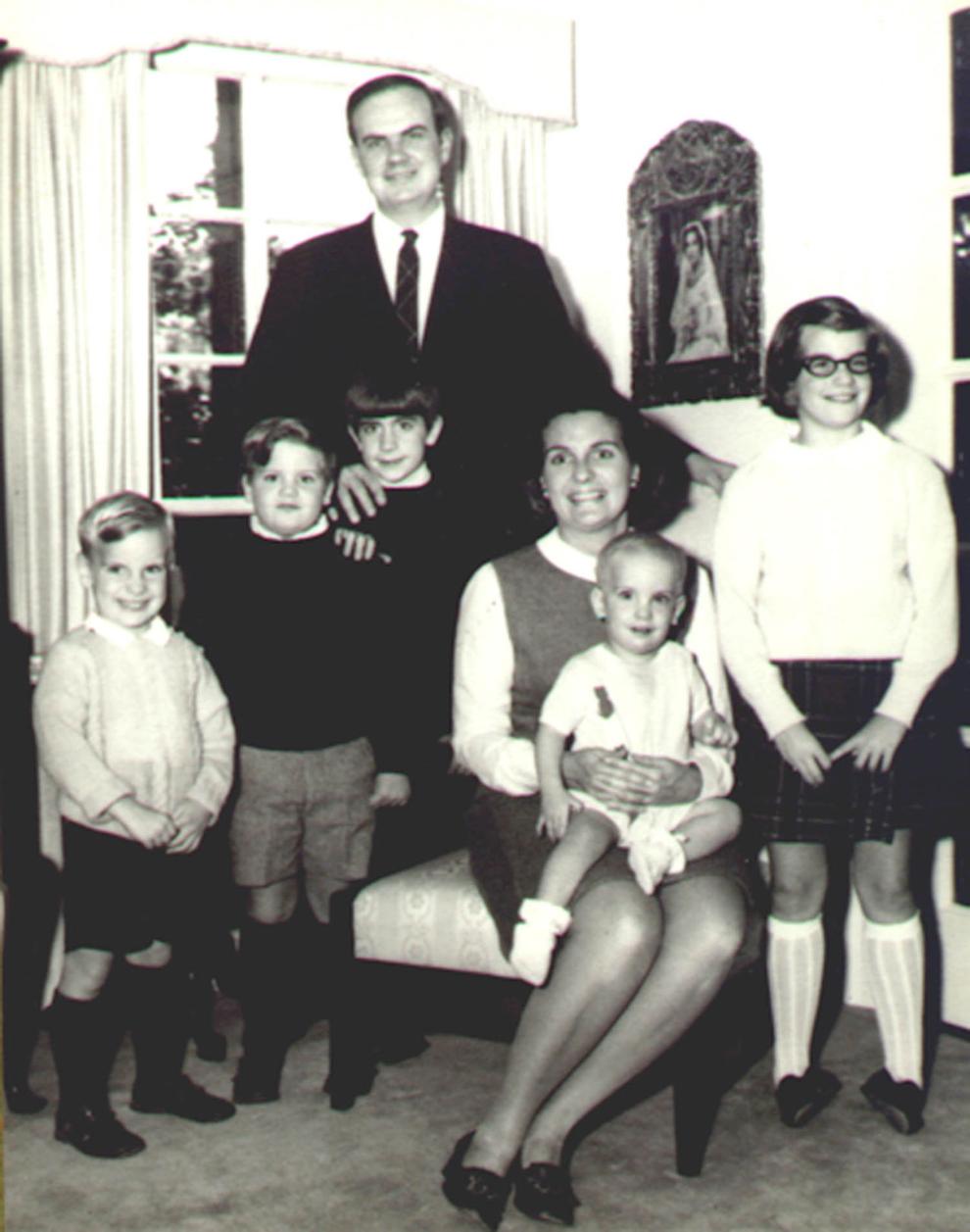 Young Chris Farley with water skis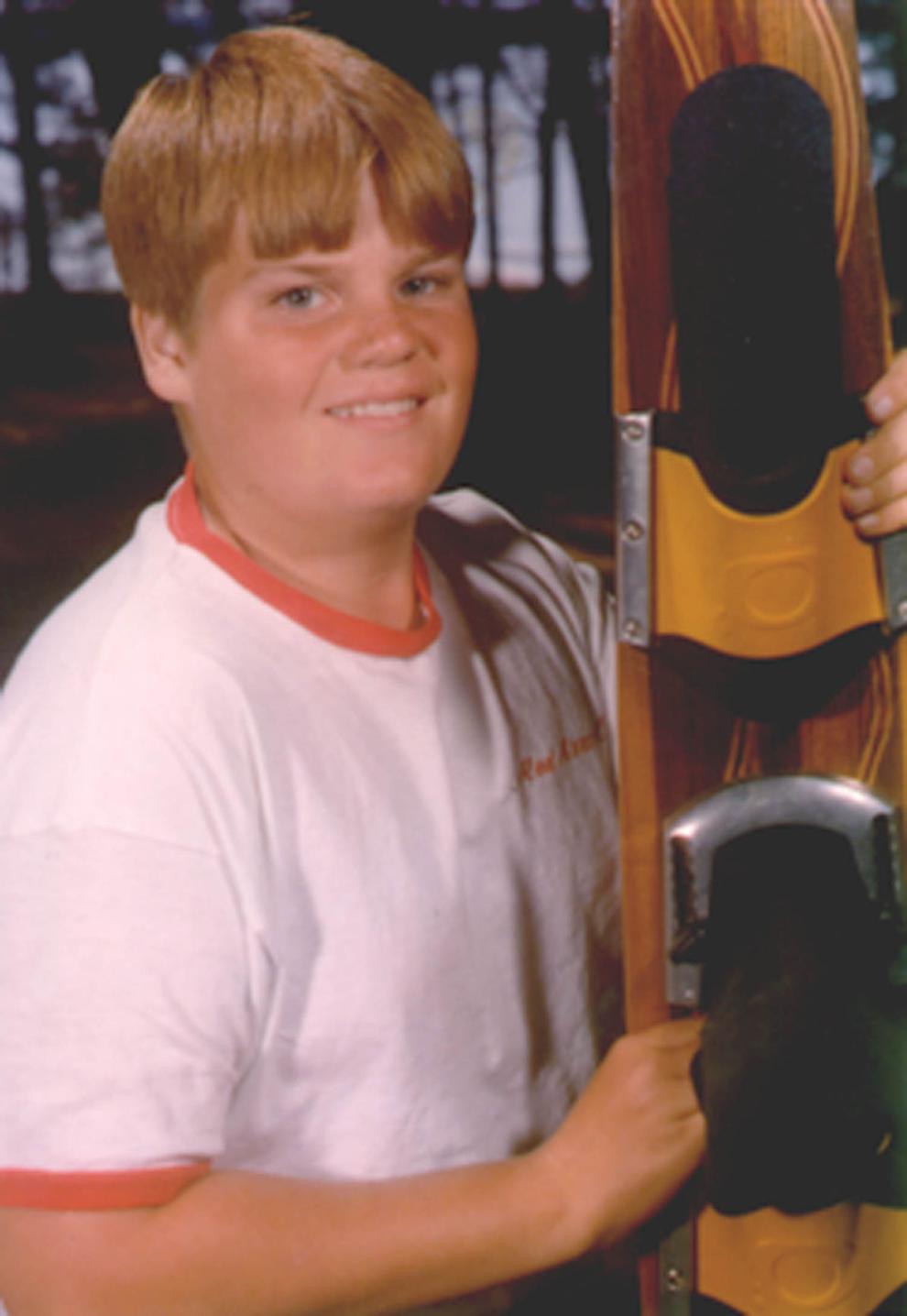 Teenage hockey player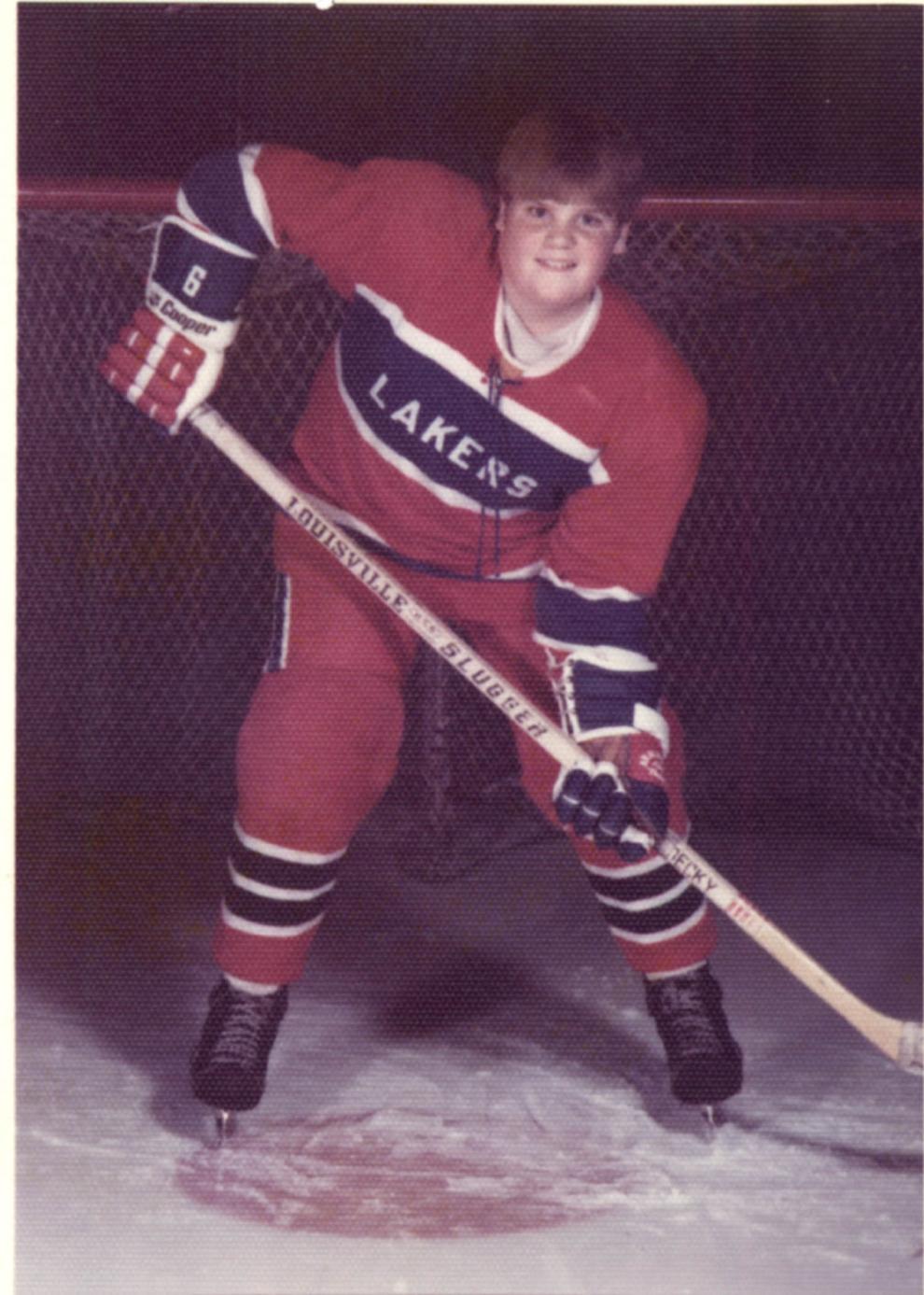 Senior class photo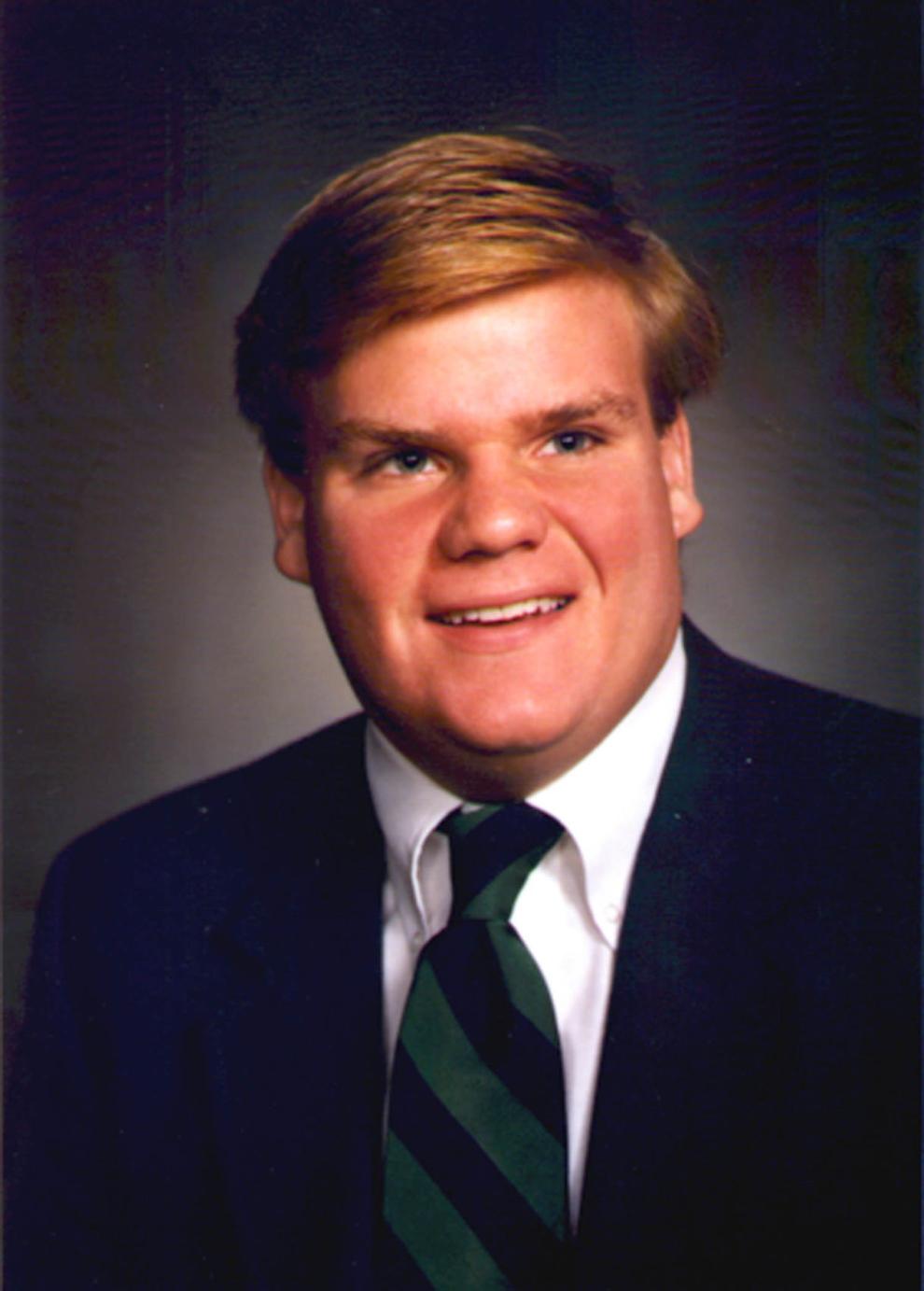 Graduation photo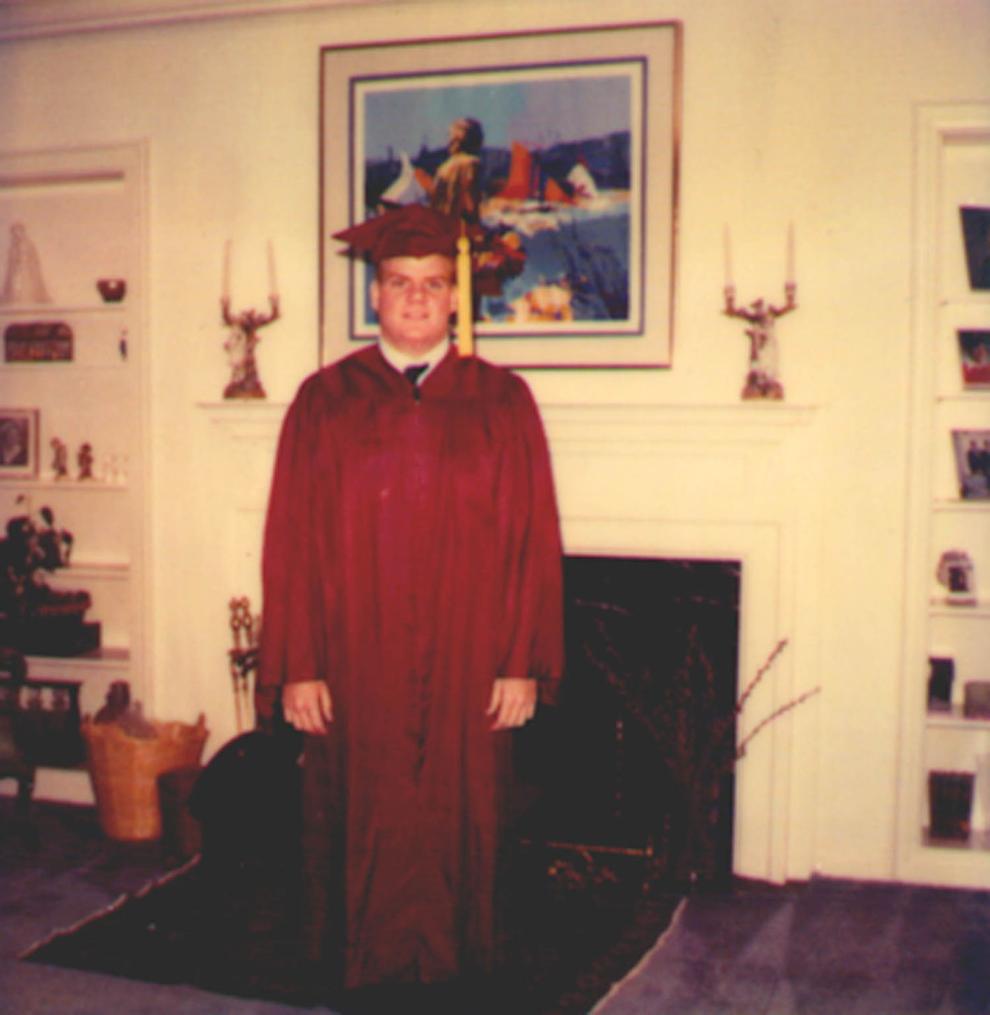 Chris Farley -- Marquette rugby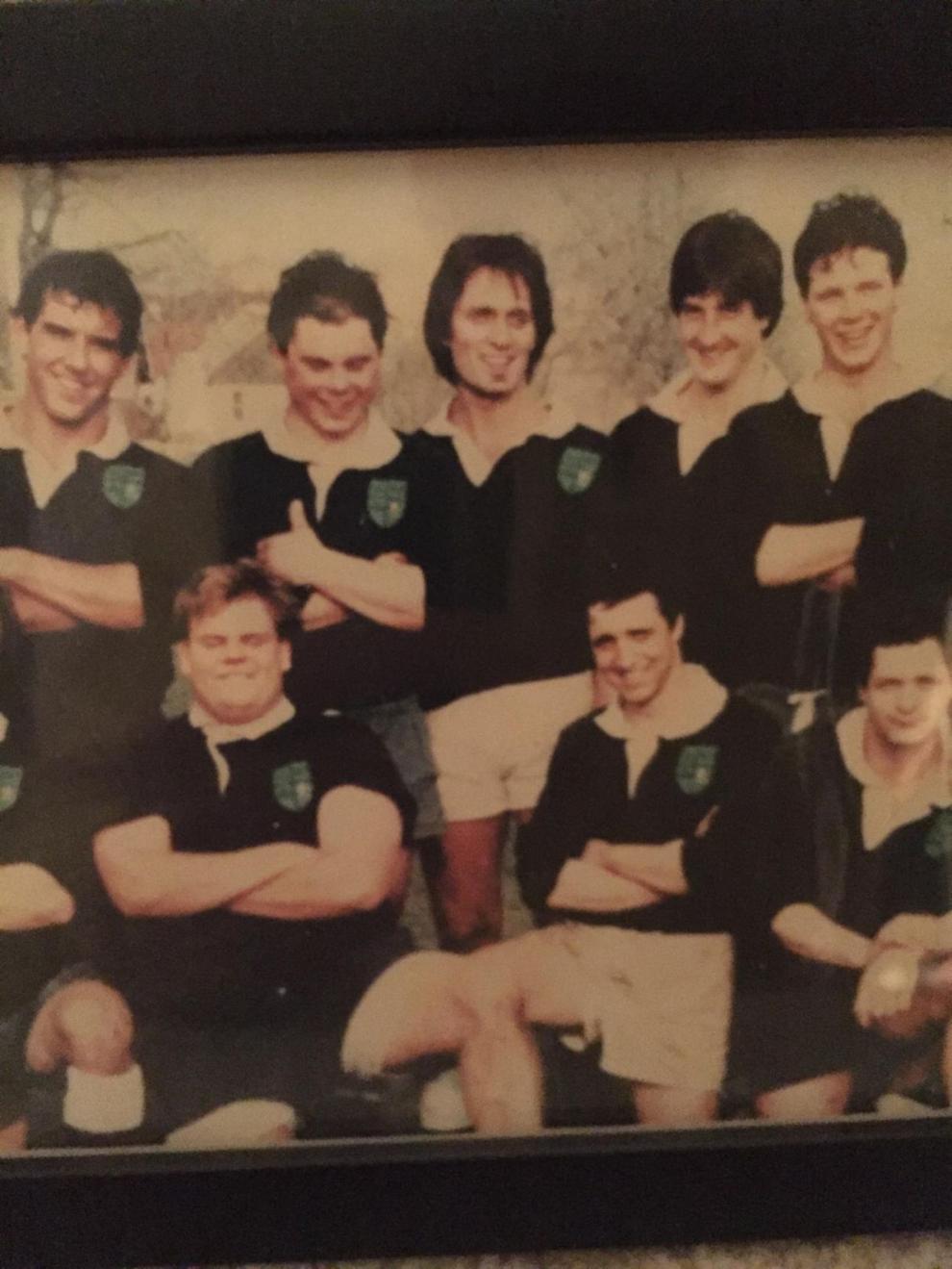 The Farley family at a Badgers game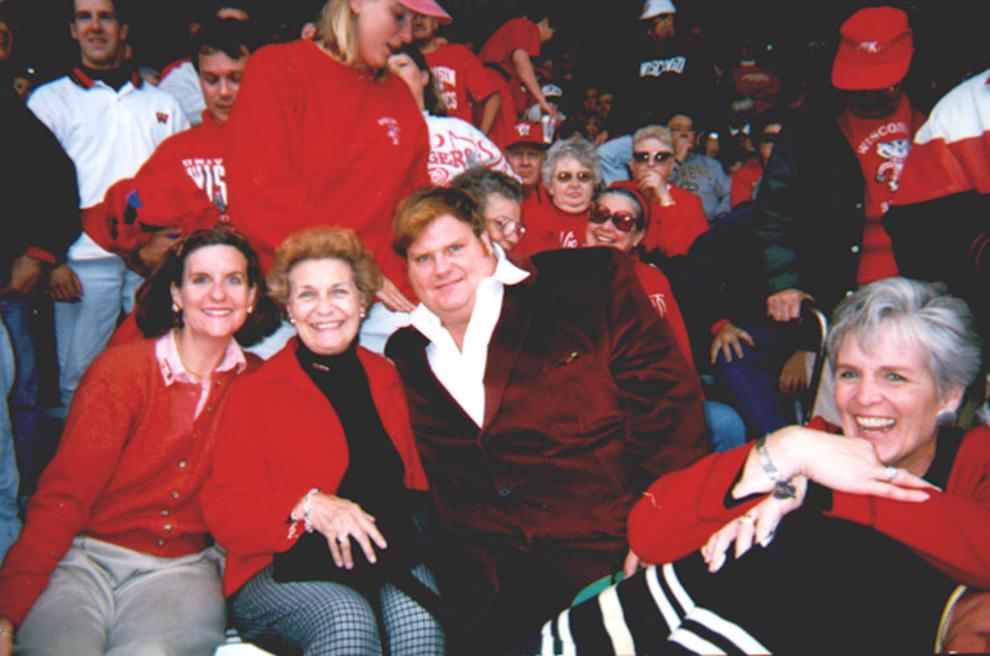 Chris Farley, 1990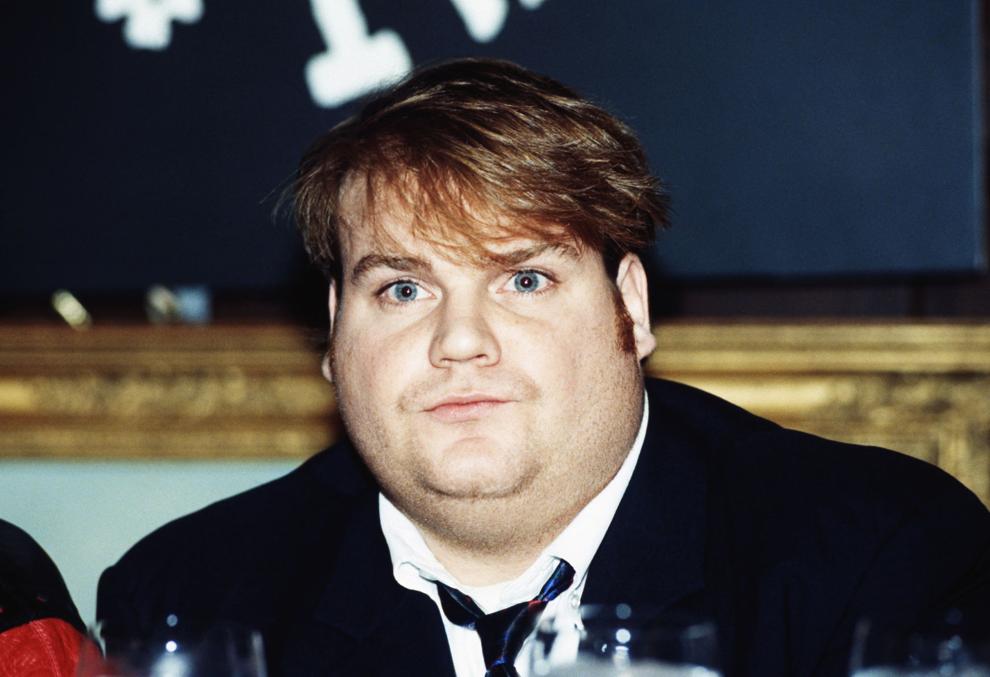 Early comedy career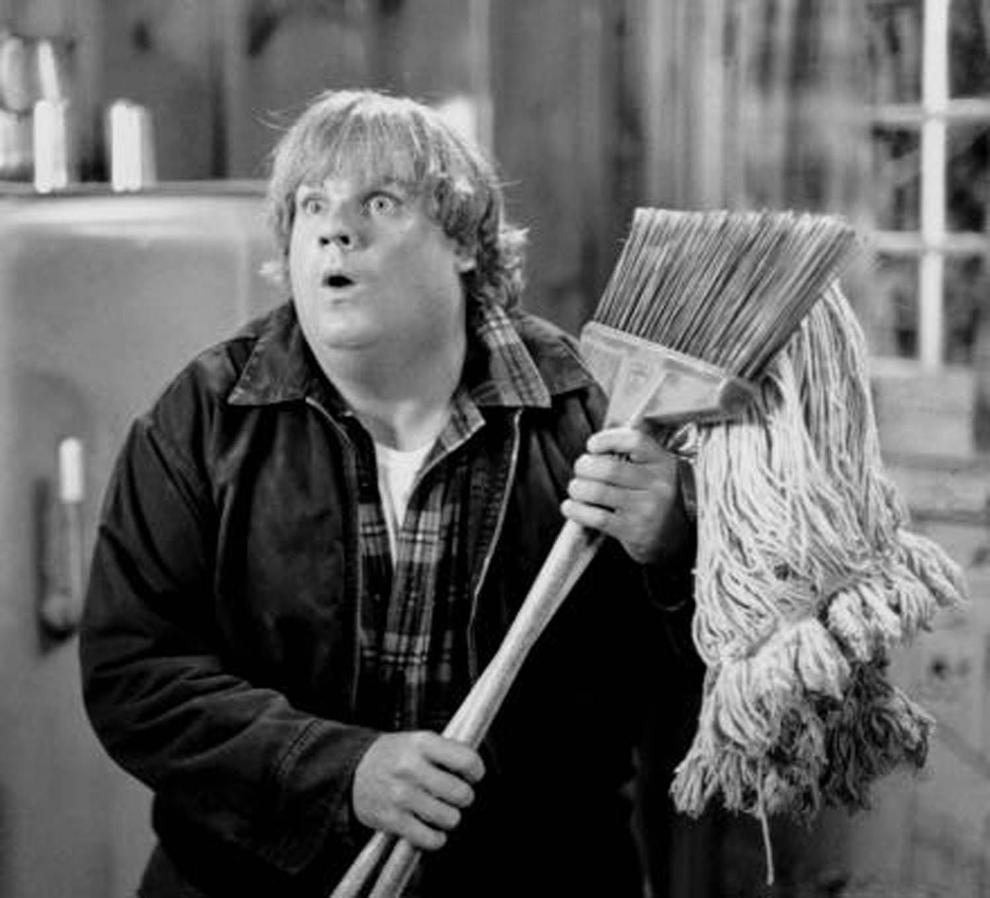 SNL cast, 1992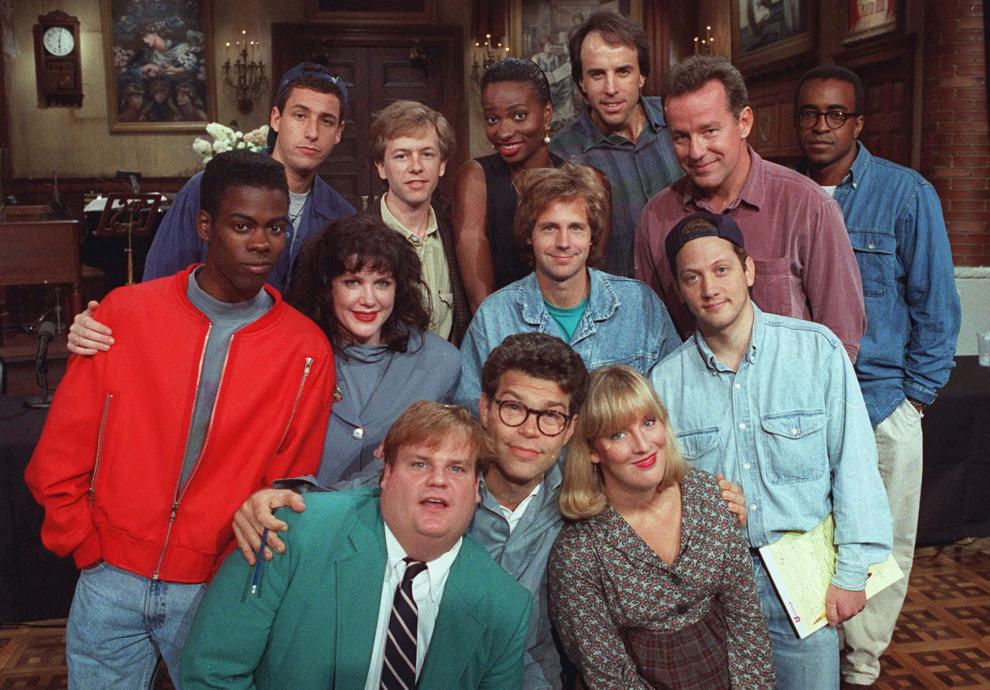 Dana Carvey and Chris Farley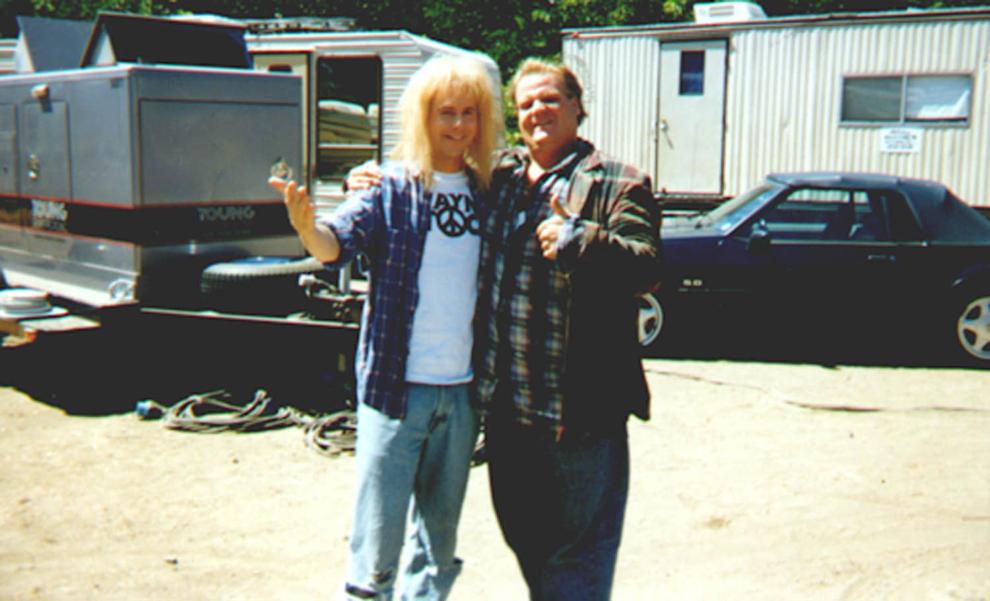 On set with Dana Carvey, 1992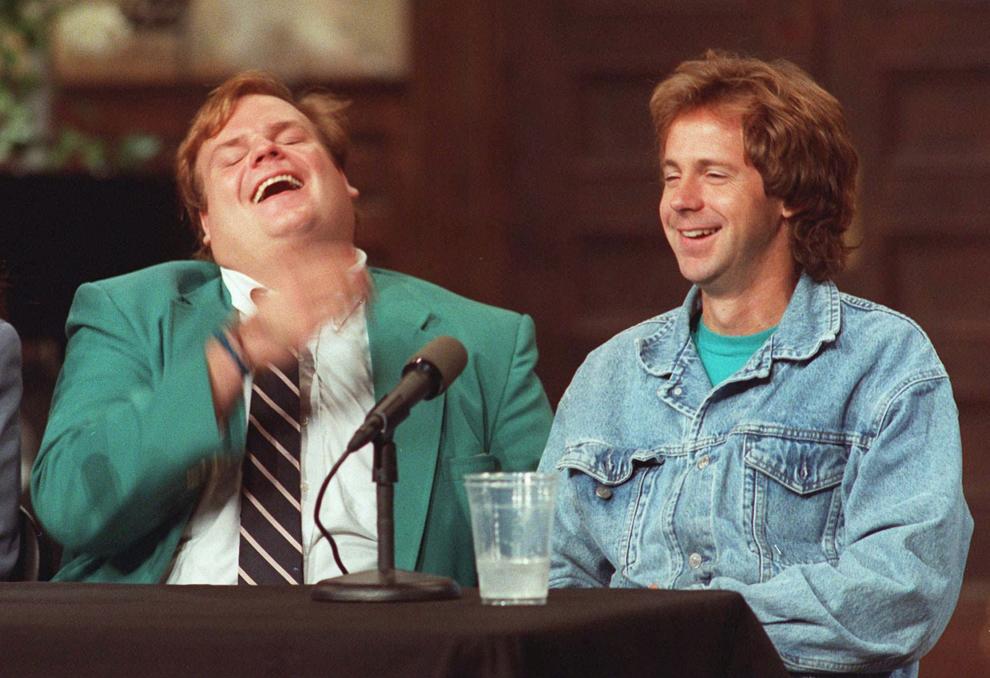 With his mother, Mary Anne Farley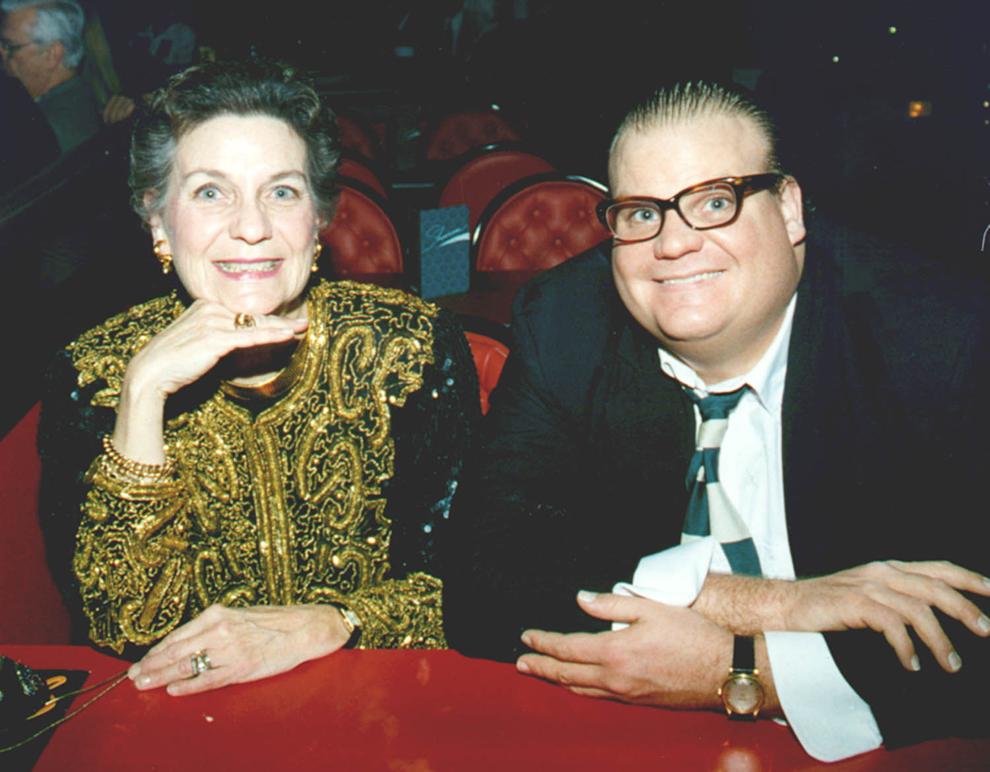 On set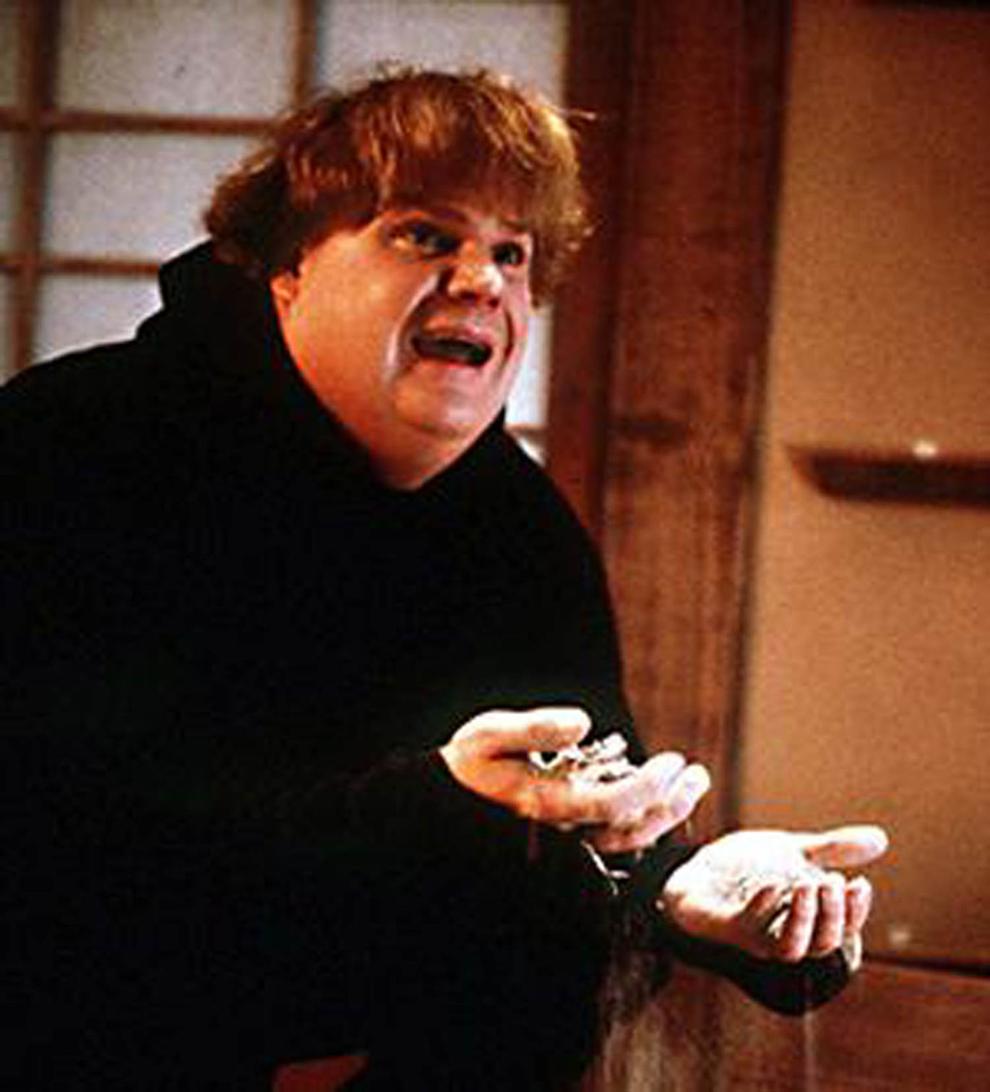 With Newt Gingrich on Capitol Hill, 1995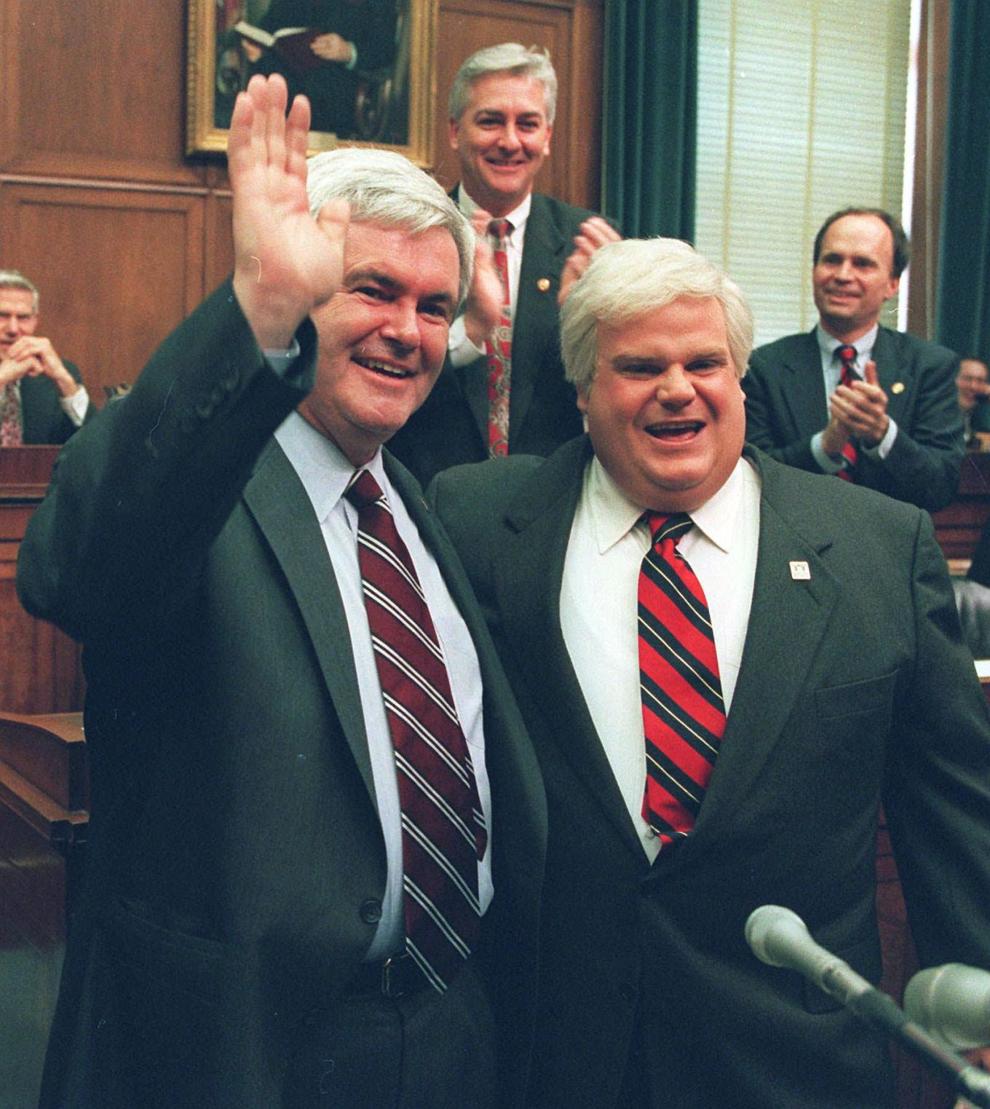 Hamming it up in the House of Representatives, 1995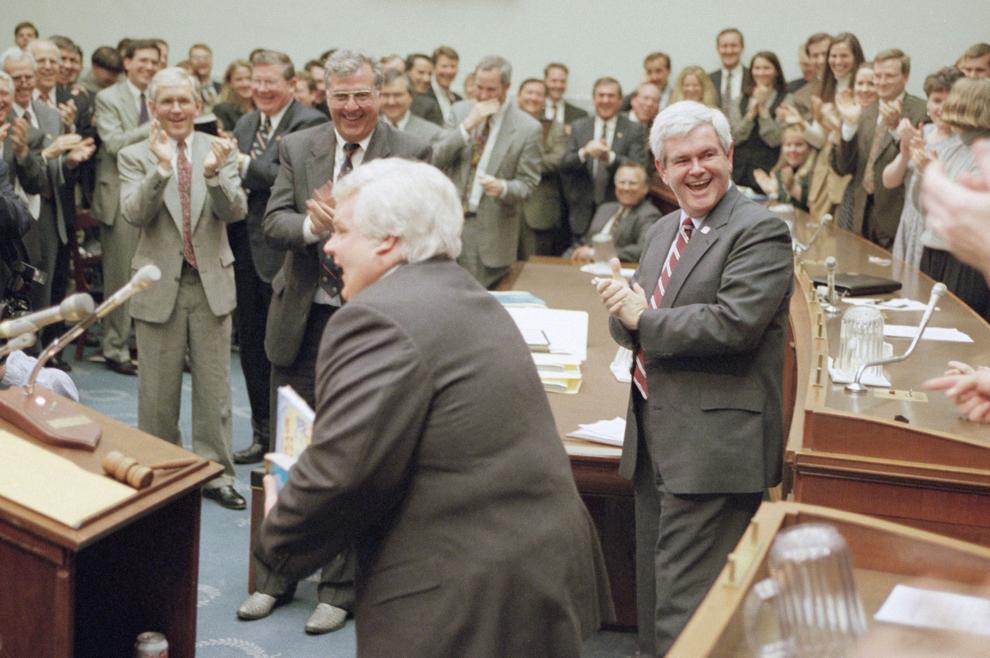 Leaving a "Black Sheep" private screening, 1996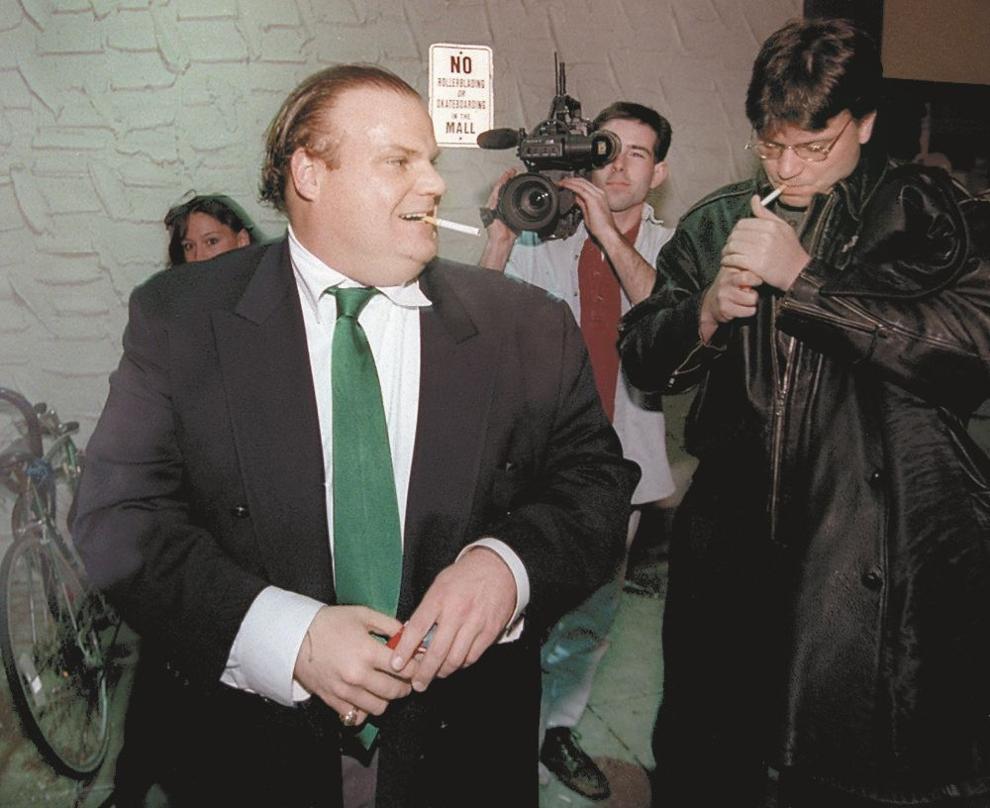 Swarmed by fans, 1996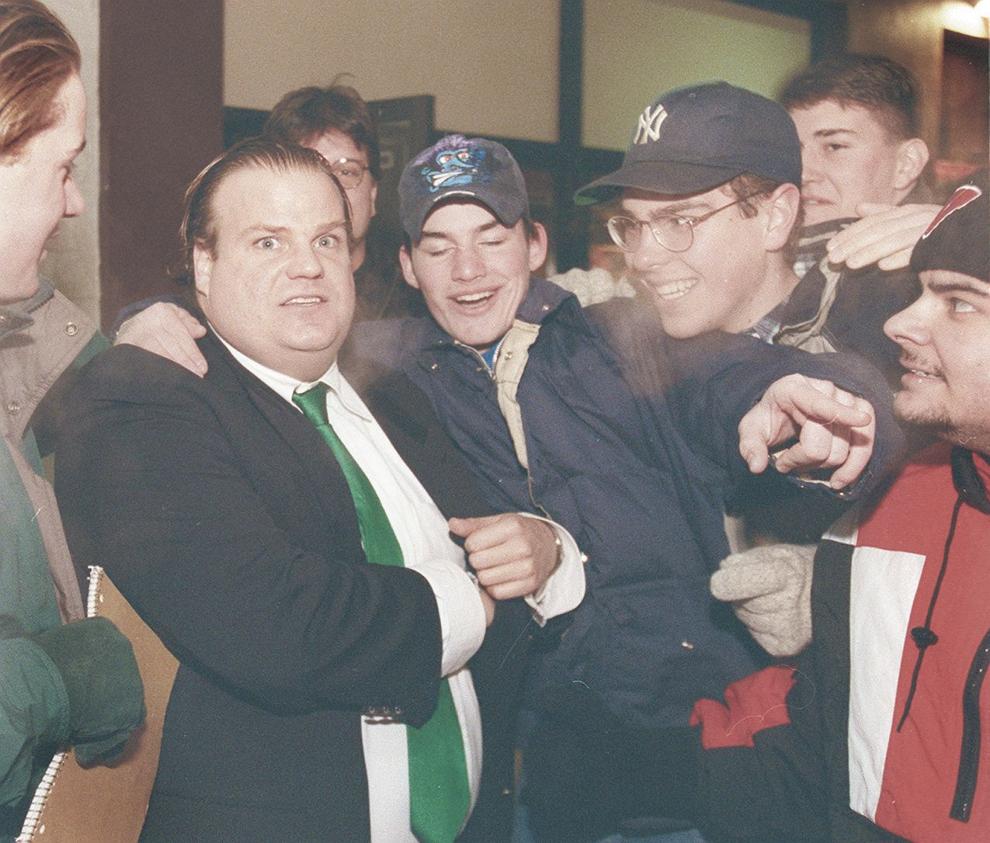 With Jeffrey Katzenberg, 1997
With the Packers on the Jay Leno show, 1997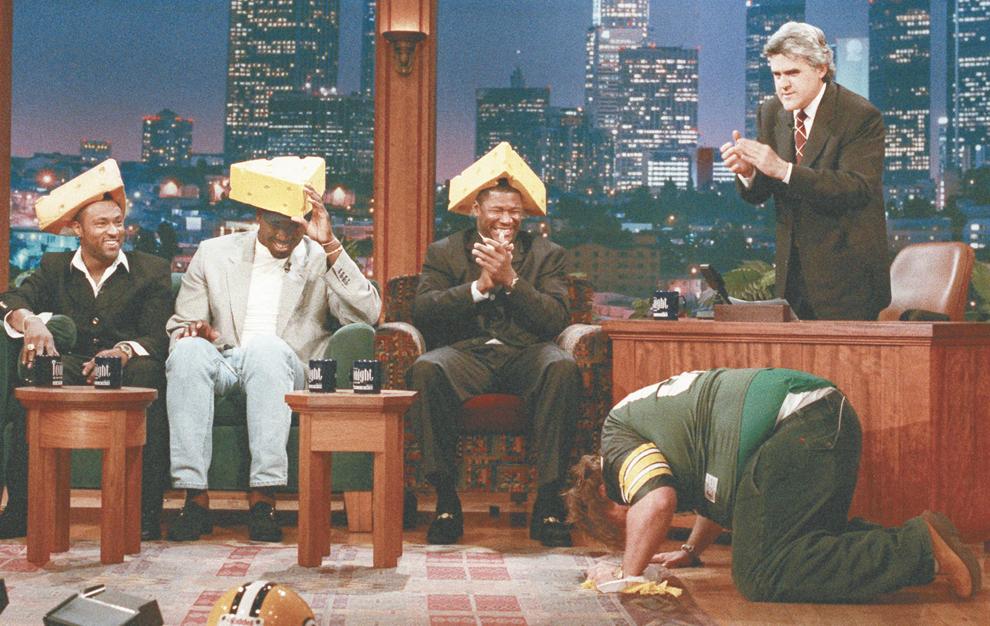 Farley Publicity photo, 1997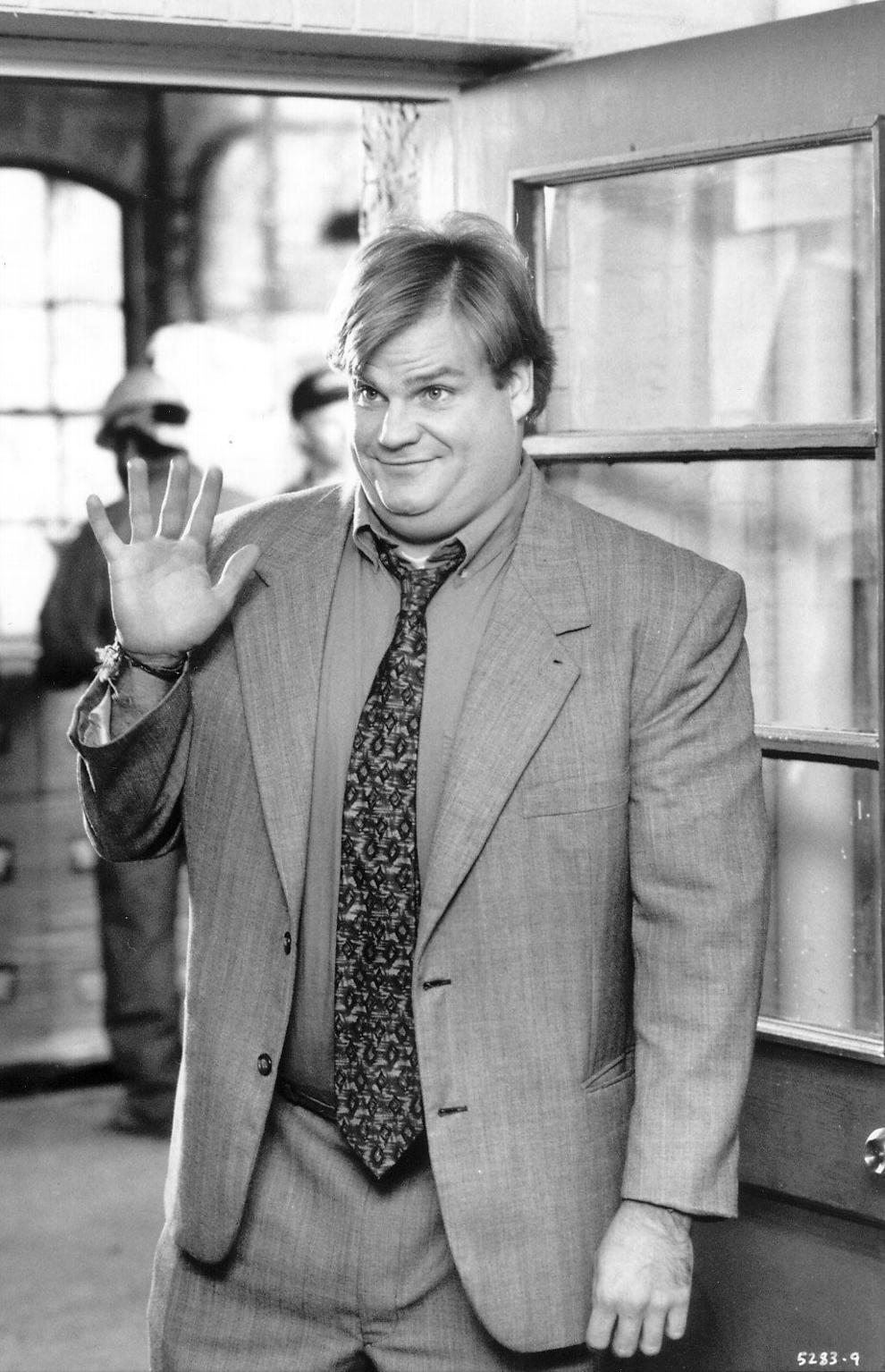 At the 1997 Oscars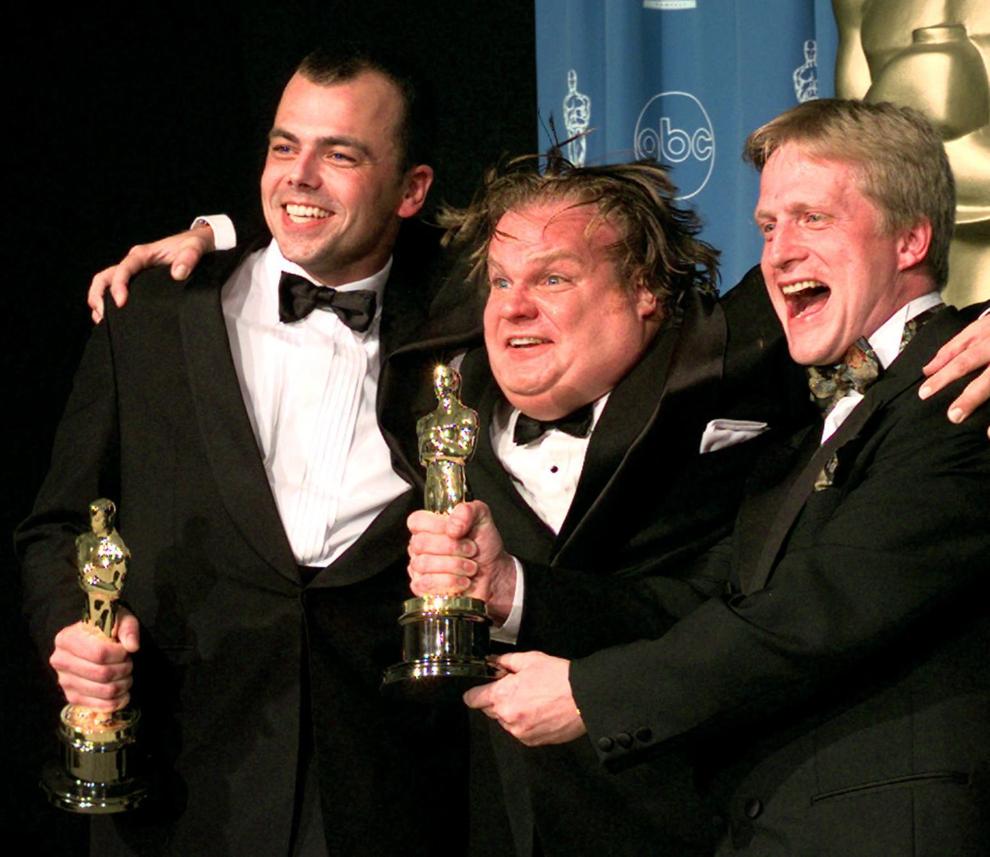 1997 Oscars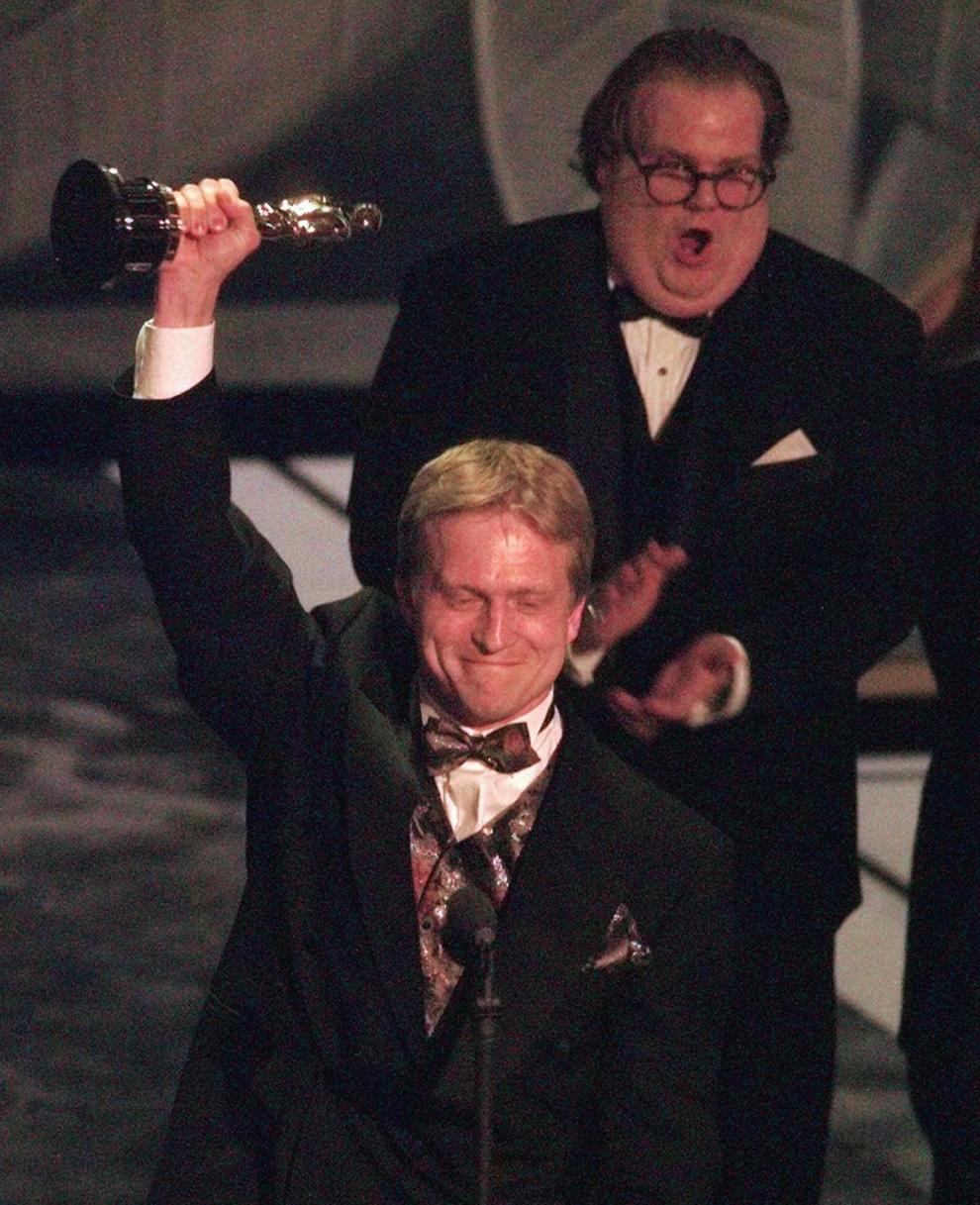 Rob Schneider and Tom Arnold at Farley's funeral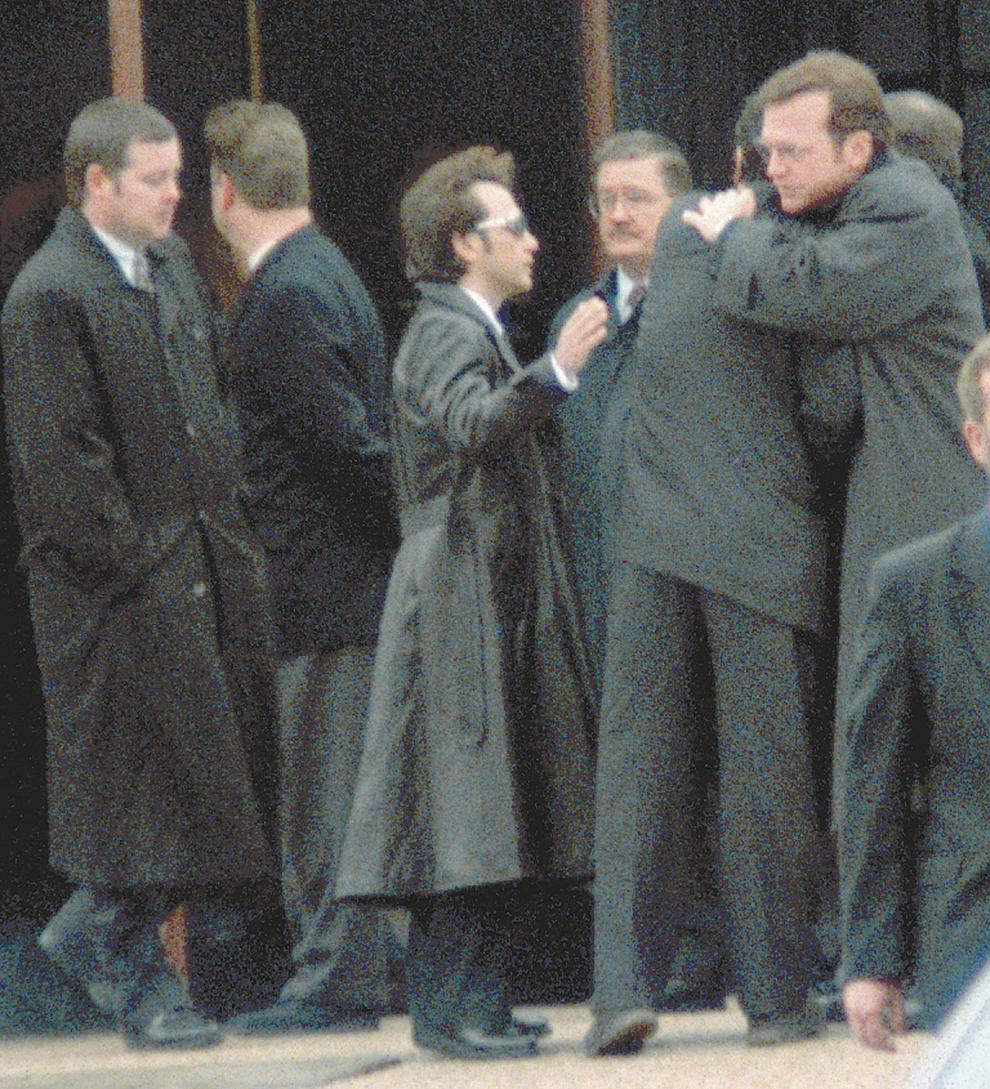 Chris Rock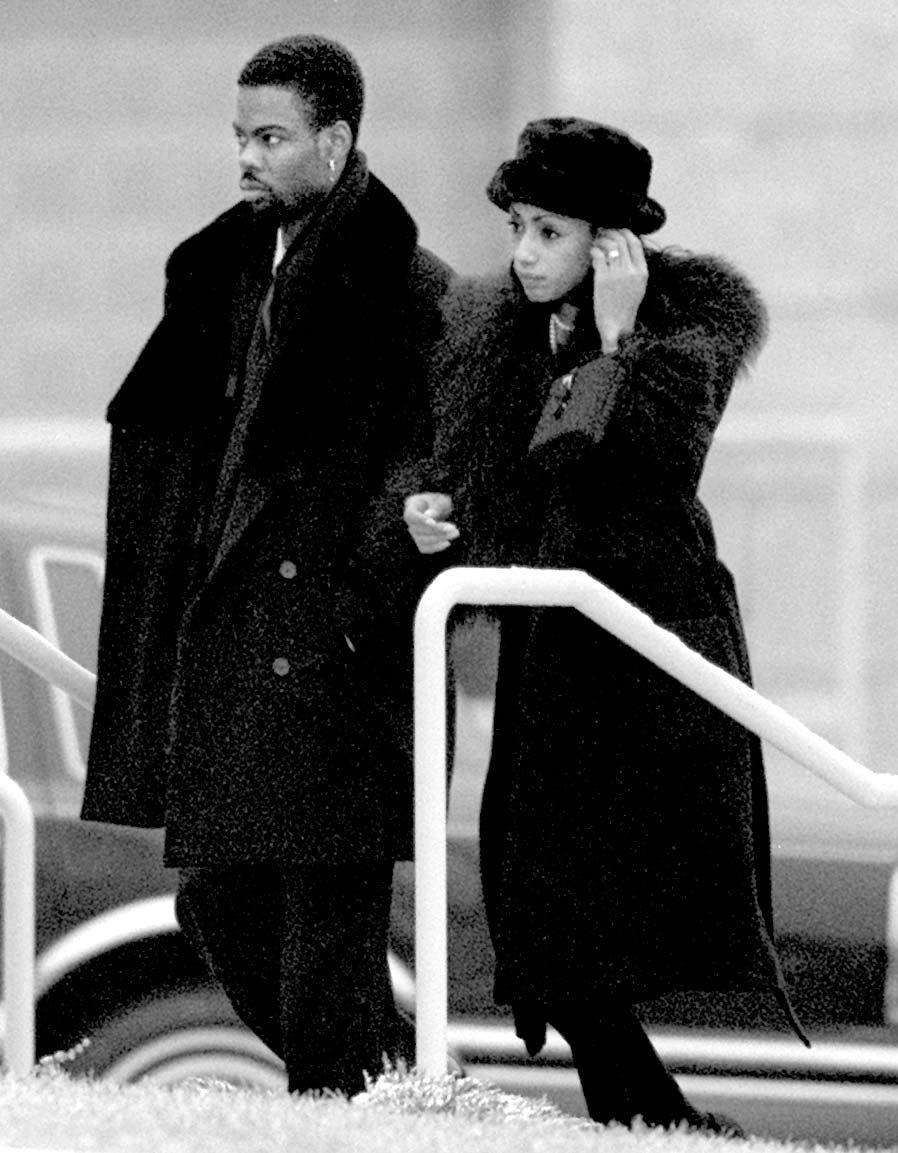 Outside Farley's funeral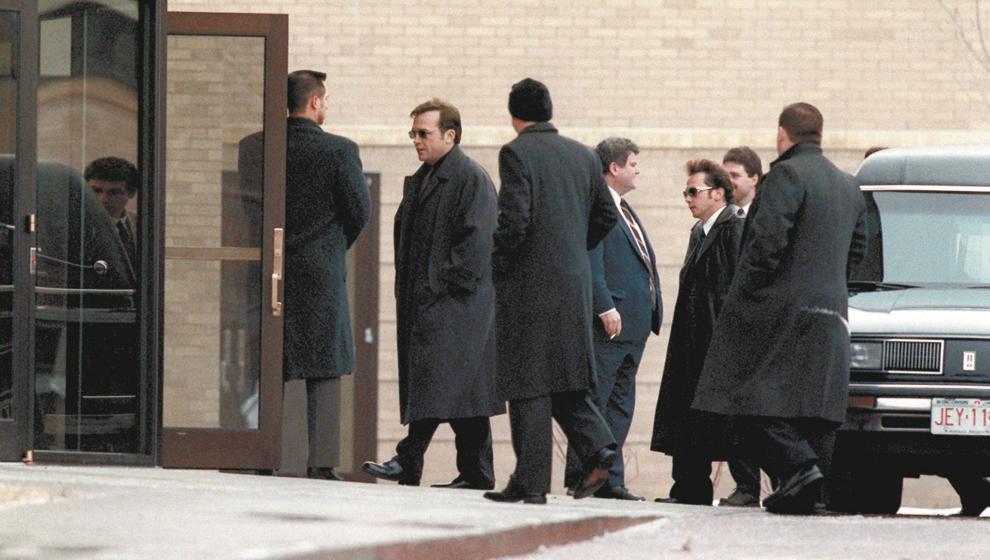 Mourners gather at the chapel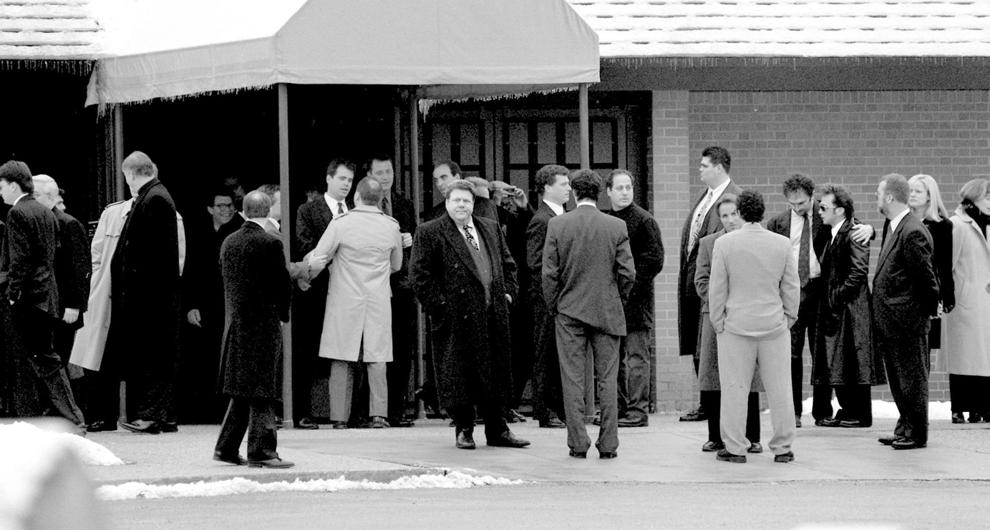 Lorne Michaels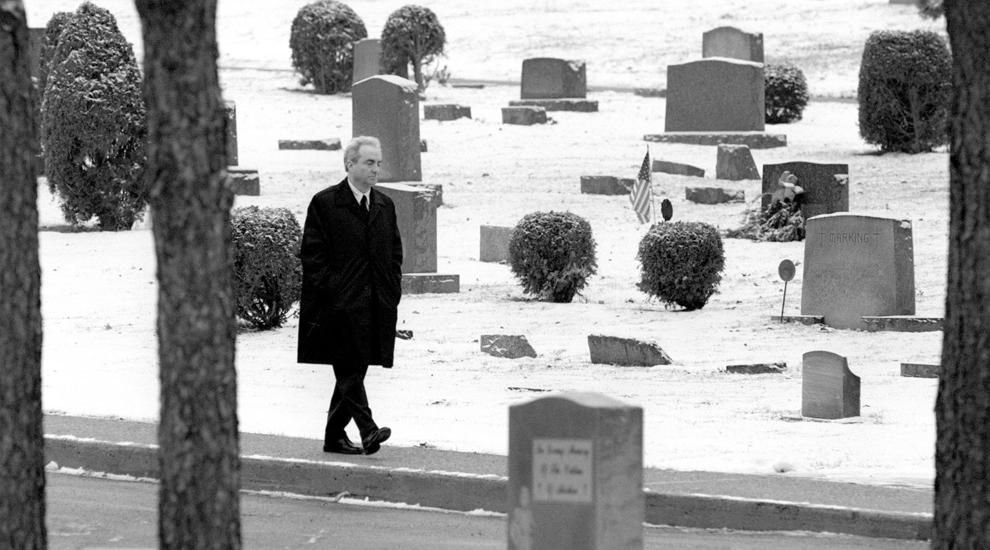 Funeral
Farley's mother at the funeral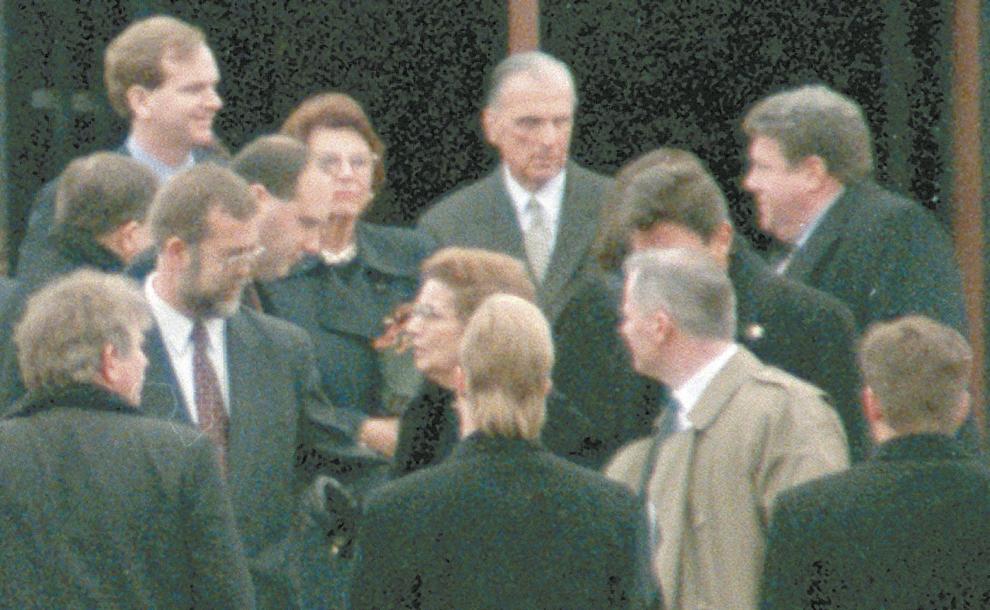 Pallbearers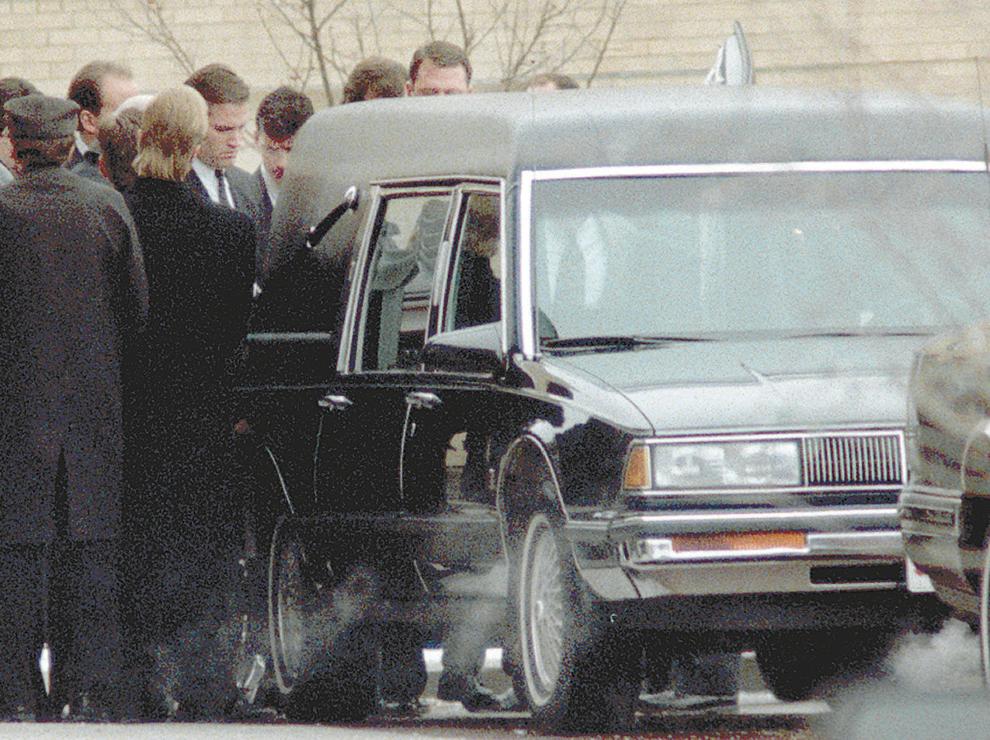 Hearse leaves the church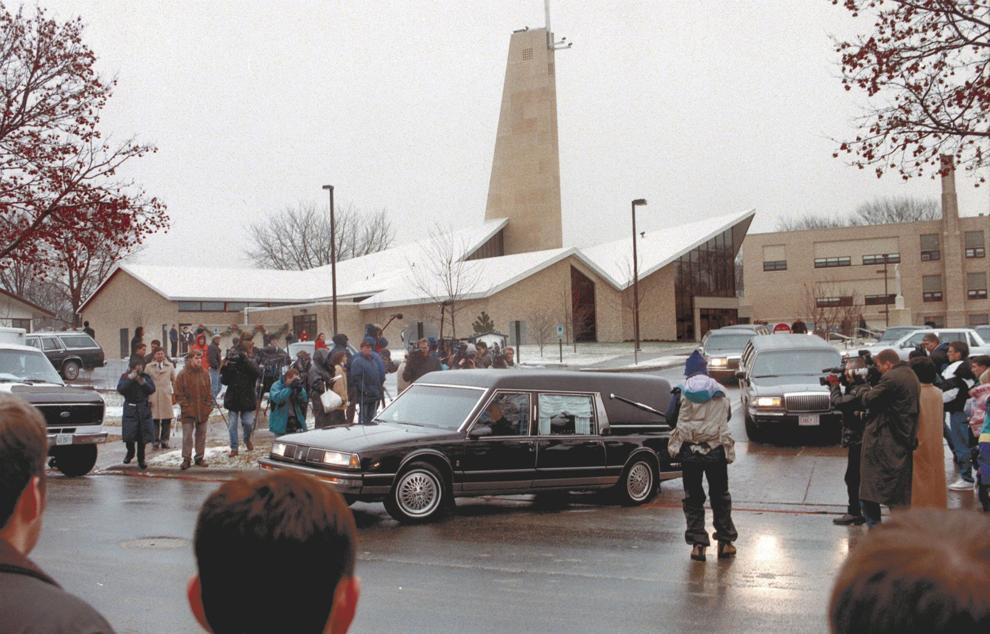 Funeral procession

Funeral procession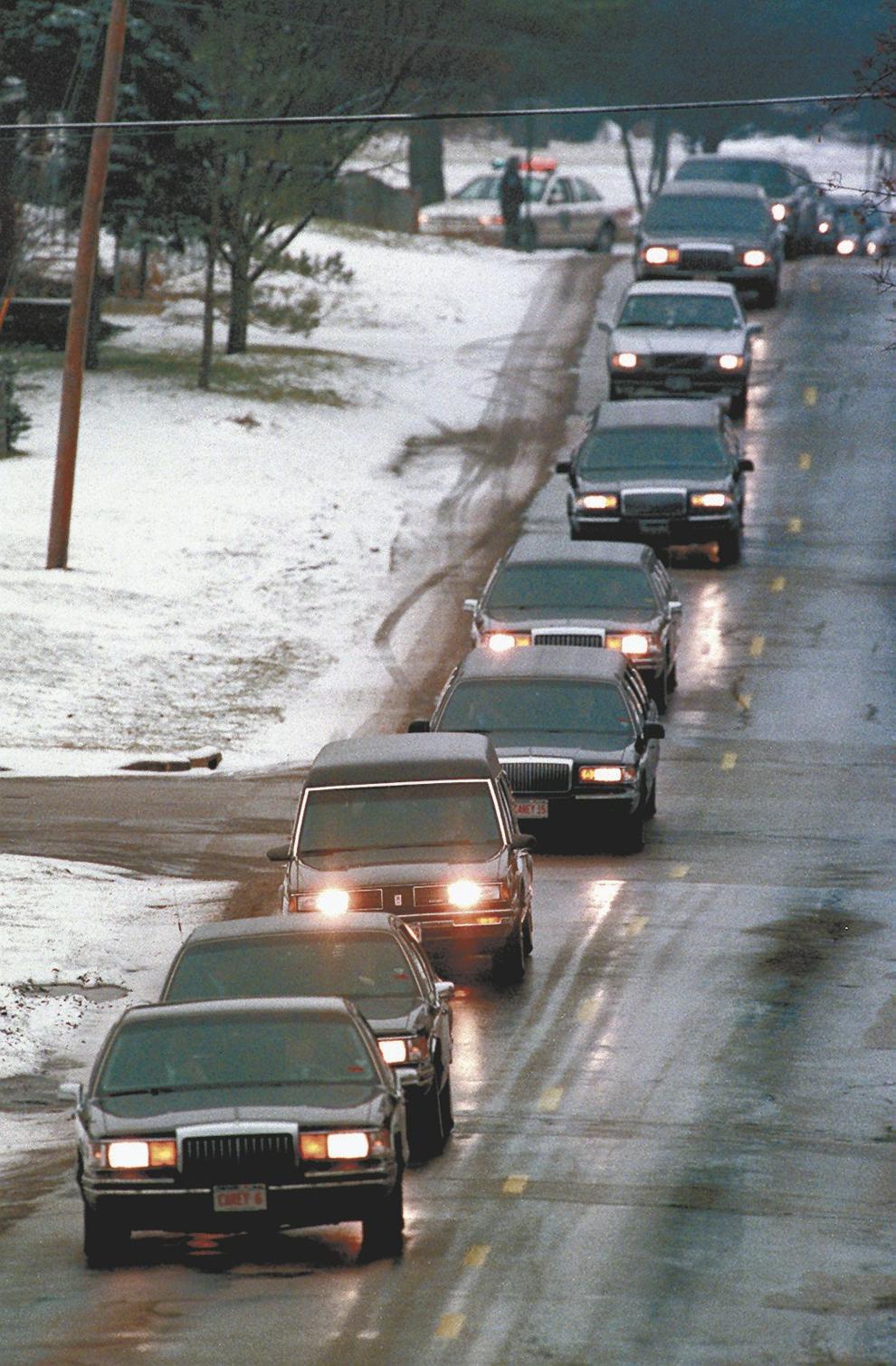 Media presence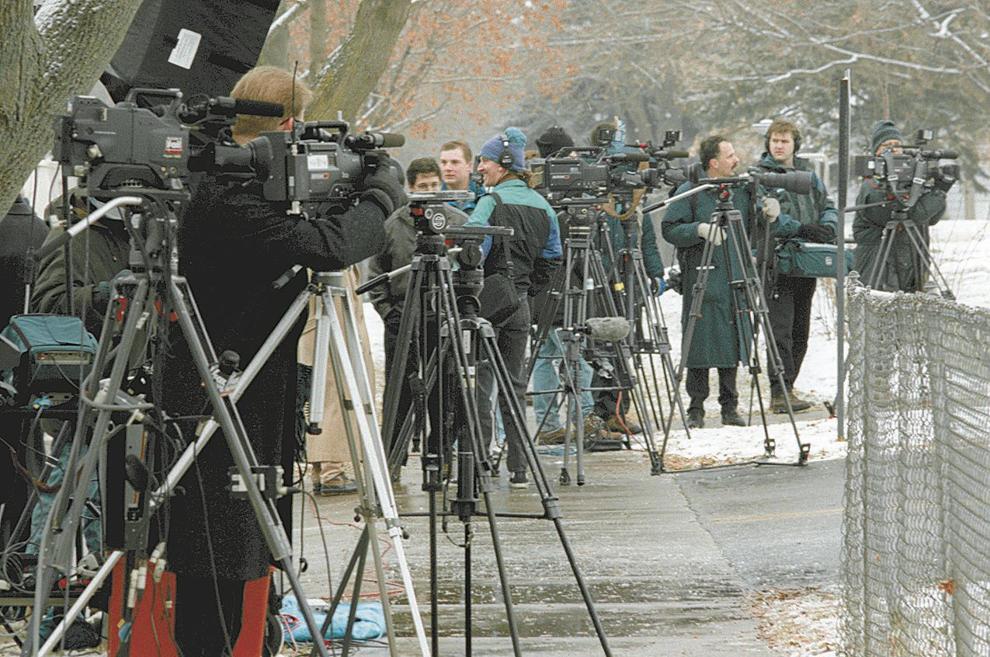 Chris Farley's resting place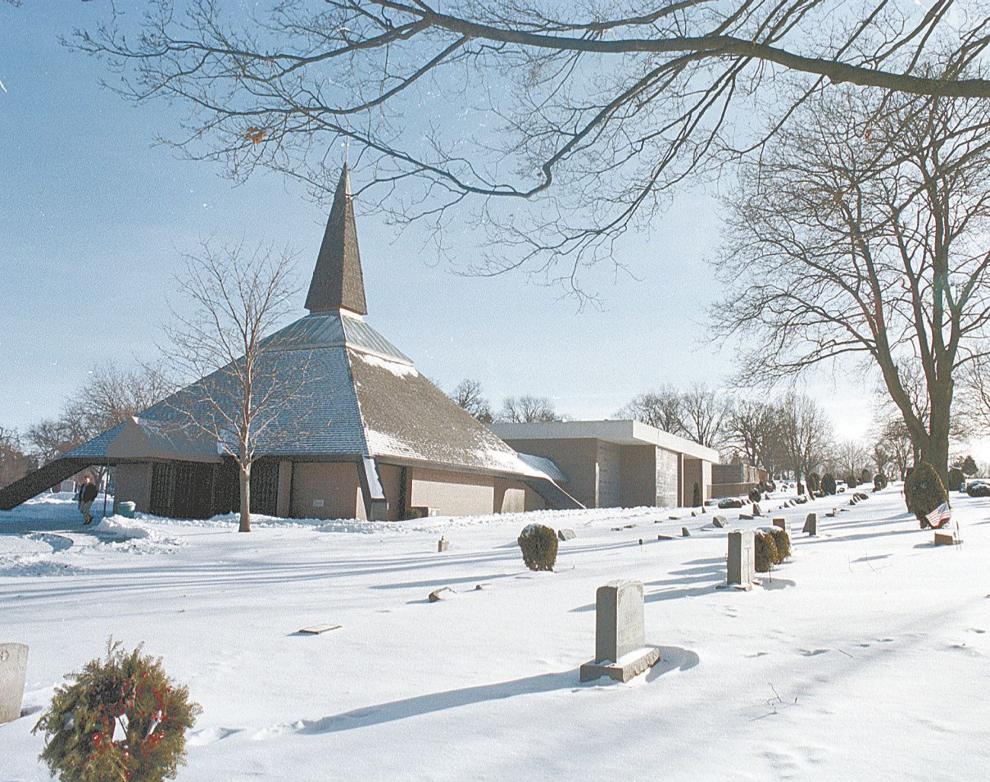 Grave marker