Ben Tarrolly said he was the No. 2 insurance salesman in the Midwest for GEICO when he left that job in December to become a TikTok star.
Tarrolly, 31, of Plymouth, Minnesota, about 20 miles outside of Minneapolis, was born and raised in Madison, and works full-time on his TikTok videos that get up to 30 million views per week.
He's best known for ones where he reads funny tweets, often cracking up before he gets through them. He displays the text of the tweets on screen in case viewers can't make out the last words.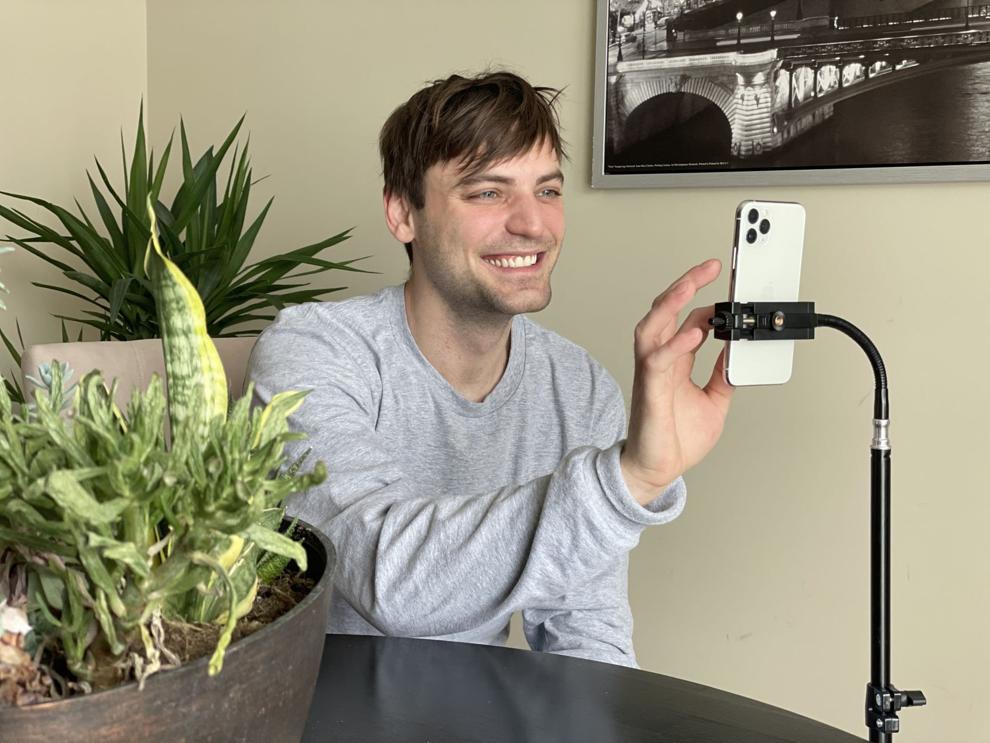 Recent examples include: "Can you imagine how awkward it would be if your pet went on your phone and found the 1,000s of pictures you have of them sleeping?" and "All the COVID-19 particles in the world could fit in a Coke can, scientist says. OK, then put them there!"
The schtick is similar to Jimmy Fallon's recurring bit, "Tonight Show #hashtags," in which the late-night host reads funny tweets. But Tarrolly said he didn't get the idea from Fallon.
Tarrolly said he'd seen videos on TikTok of people dancing in front of funny, "relatable" tweets, and that's what led to his tweet-reading videos.
At first, while still working his insurance job, he'd spend about an hour a day going through Twitter, as well as meme pages on Instagram. He'd also use tweets and memes from his camera roll, where he'd been saving screenshots of good ones for years.
He'd find 20 to 30 of the funniest tweets, then whittle them down to about 16. He reads six to eight tweets per video, depending on the length of the tweet, since a TikTok video can't be longer than 60 seconds.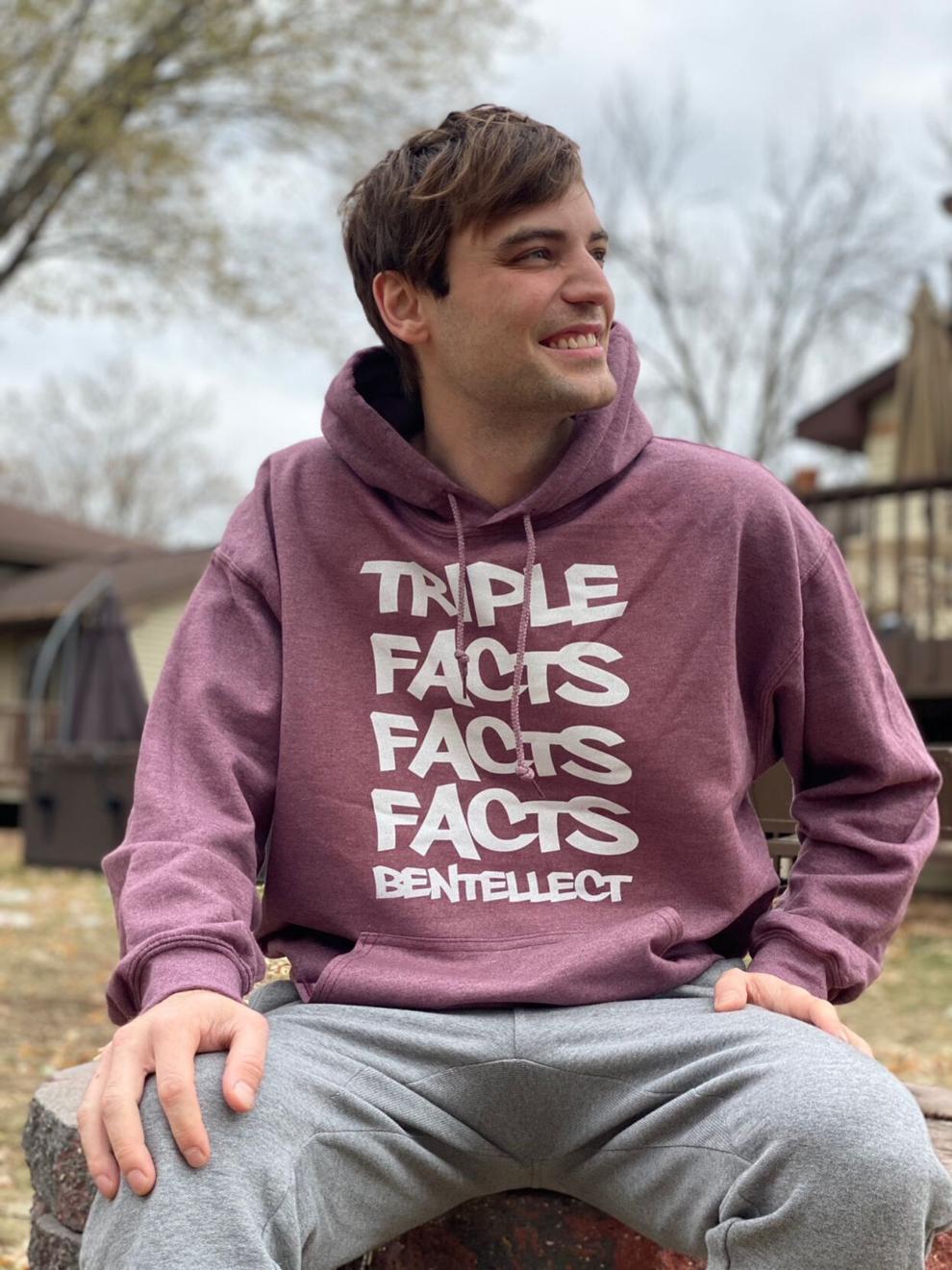 While he was still working, Tarrolly would record videos during his lunch break and the minute he got home from work.
The research process is easier these days because fans send him funny memes and tweets, mainly through Instagram, so he doesn't have to do as much hunting.
Although Tarrolly has been in the Minnesota area for 10 years, he and his three sisters grew up on Madison's Near West Side, where they were home-schooled. Tarrolly said at age 14 his family moved to Baraboo, where he went to high school.
These days, his mom lives in Lodi and his dad is in Ohio.
Tarrolly moved to Mendota Heights, Minnesota, another Minneapolis suburb, for a 15-month culinary program at Le Cordon Bleu, and worked in the restaurant industry for five years. He was in the insurance business another five years, first with Allstate, and the last year and a half with GEICO.
His oldest sister, Tiffany Tarrolly, 34, lives in Minneapolis with her husband. She runs an online marketing business and helps her brother with marketing, publicity, and merchandise and video ideas. "I'm also there for emotional support, of course," she said.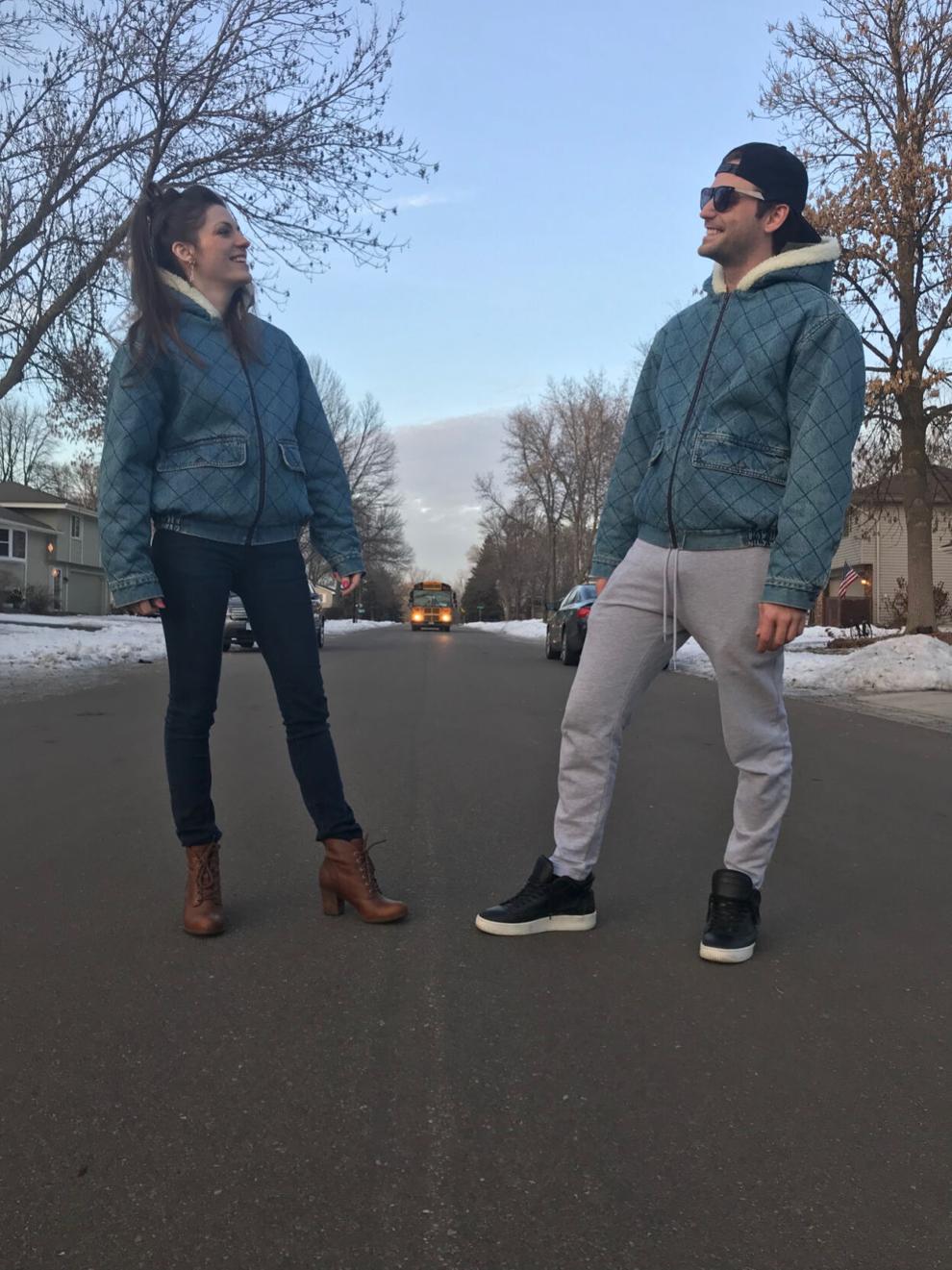 She said her brother's success has exceeded her expectations. "So many people told him he was wasting his time and he'd never 'make it.' There were days that he was close to giving up, but he powered through and got what he wanted. I've always known that he was a driven person."
Tiffany said Ben does well on social media "for the same reason he's popular with everyone he meets: he's charming, funny, witty and makes you laugh."
While Ben's celebrity only started last August, he's been recognized in public. Recently, when he was in line at a Starbucks drive-thru, a car drove past, made a U-turn, then pulled up beside him while he was ordering.
"They said, 'Hey, I love your videos. You make me laugh every day.' It's usually something pretty low key, like at Target, someone will hear me talking to a cashier, or just talking to somebody," Tarrolly said. "Usually that's how people recognize me. Just because the masks make it hard to be recognized."
Tarrolly goes by bentellect or @BenTellect on social media. He came up with the portmanteau when he started making hip-hop music about eight years ago. Lately, he's also been going by "The Facts Man," after his oft-used catch phrase "facts," something he and his friends have long said when they thought something checked out.
"I'd be like, 'Hey, we should go to McDonald's because McDonald's fries are really the bomb and my friend would be like, 'facts,'" Tarrolly said.
When he'd read a tweet on a video that was "relatable," he started saying "facts," Tarrolly said. Then in the comments, he saw where his followers responded most to those ones. Some would turn it into a drinking game, he said.
"So, I ran with it. And then one day it just ran away," Tarrolly said. "I was like 'double facts.' And then one day I said 'triple.' It kind of got out of control and I just started saying it all the time."
Through TikTok's Creator Fund, Tarrolly began getting paid for his content last fall. The video-sharing service started the fund in July, and on its website says it will give away $319 million dollars in the next three years.
The money is split among approved applicants who meet certain restrictions including having a minimum of 10,000 followers, TikTok said.
Tarrolly wouldn't say how much he's received from the fund, but commended the social media giant for compensating people for their creativity.
"TikTok is really a place where people who want to get out of their shell and try new things can go and create content," he said. "And a lot of people can gain a following rather quickly. And what's cool is the Creator Fund allows people to spend more time creating content because they might be able to go from full-time to part-time at their day job."
Tarrolly, who as of Wednesday had 4.9 million followers on TikTok, also makes money through endorsements, and is so far tied to three companies whose products and services often make their way into his content.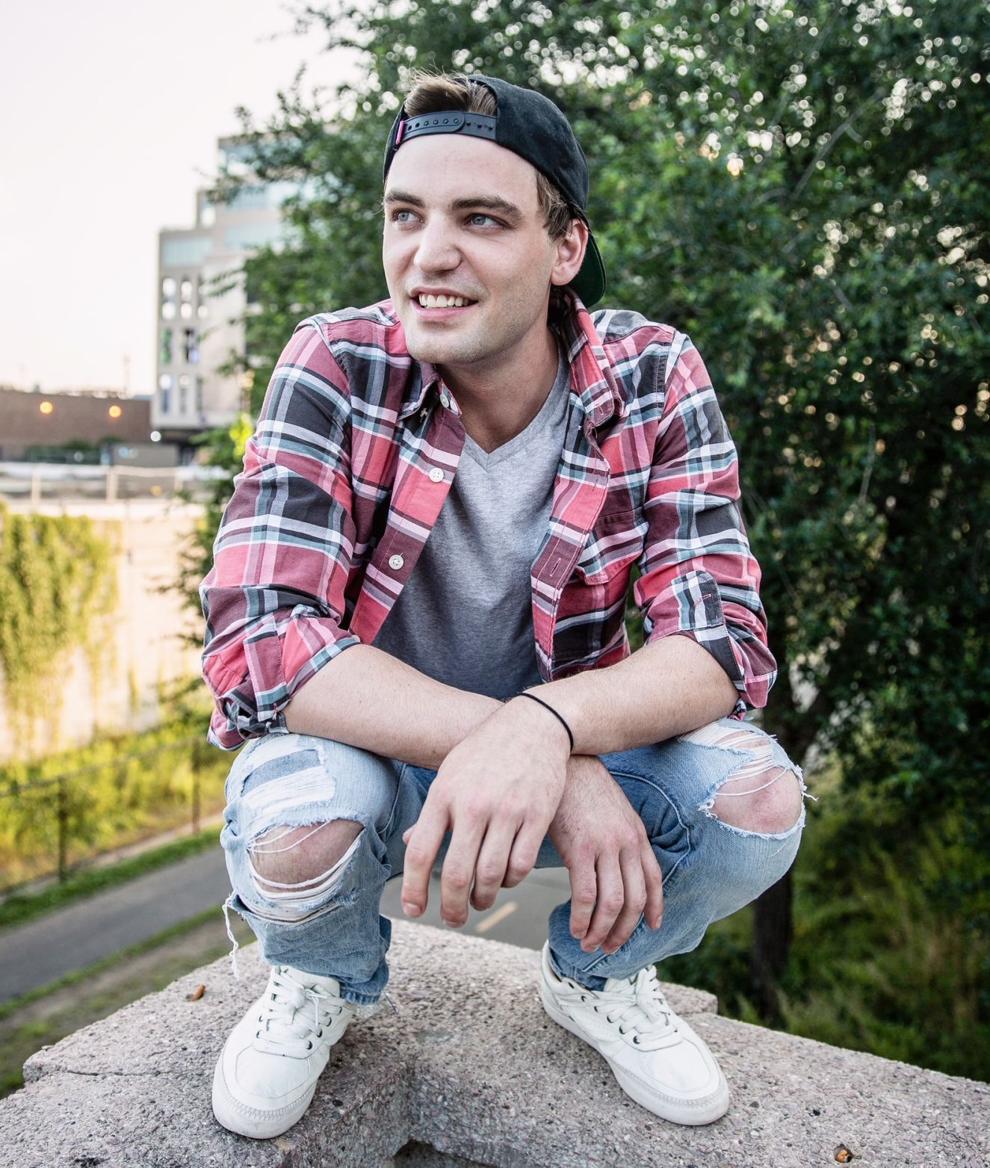 While Tarrolly's most popular videos are of him reading and commenting on funny tweets, he also posts his music, skits and cooking demonstrations. He said he considers himself more of an entertainer than a comedian.
He spends about four hours a day on TikTok and about 50 hours per week on all of his social media content creation. Tarrolly said he was one of the top-grossing agents in the Midwest with his old gig and is on target to make more than that in his new career.
For the past six months, he's posted from two to four times a day on TikTok.
"To be successful on social media, you have to be consistent," Tarrolly said. When someone new comes to his page through a video, he wants them to find something fresh if they return the next day.
Part of what's so engaging about Tarrolly's videos is his laugh that comes easily and seems genuine.
"I've always been a very upbeat person in jobs I've had in the past. My coworkers can attest to that," he said. "I'm just kind of giggly. I'm always laughing about something. I try to have fun and whatnot."
He said he chooses tweets that naturally make him laugh, even after reading them multiple times, so "it's actually a real reaction."
Tarrolly said he's humbled by his success. "Anybody could be doing what I'm doing," he said. "And it's honestly the biggest blessing ever to be able to put a smile on so many people's faces all across the world."