When the COVID-19 pandemic forced the Middleton Community Orchestra to cancel the remainder of its 2020 season last summer, executive director Mindy Taranto was determined to keep the music going.
With her clarinet, Taranto and about 10 other wind musicians from the ensemble began to gather in her driveway, where they could rehearse socially distanced. They played that way, with no audience, until the cold drove them indoors in September.
More than a year later, the orchestra is once again playing outside, although instead of a few folding chairs in a driveway, about 40 musicians are lugging cellos, drum kits and music stands to the Fireman's Park pavilion. And this time, it's for an audience.
On Sunday, the orchestra is holding the first of four free outdoor concerts at Fireman's Park in Middleton, where members have been practicing the last two weeks. The performance will be "a concert of old friends and new friends" in an orchestra that numbers about 70 amateur musicians, Taranto said.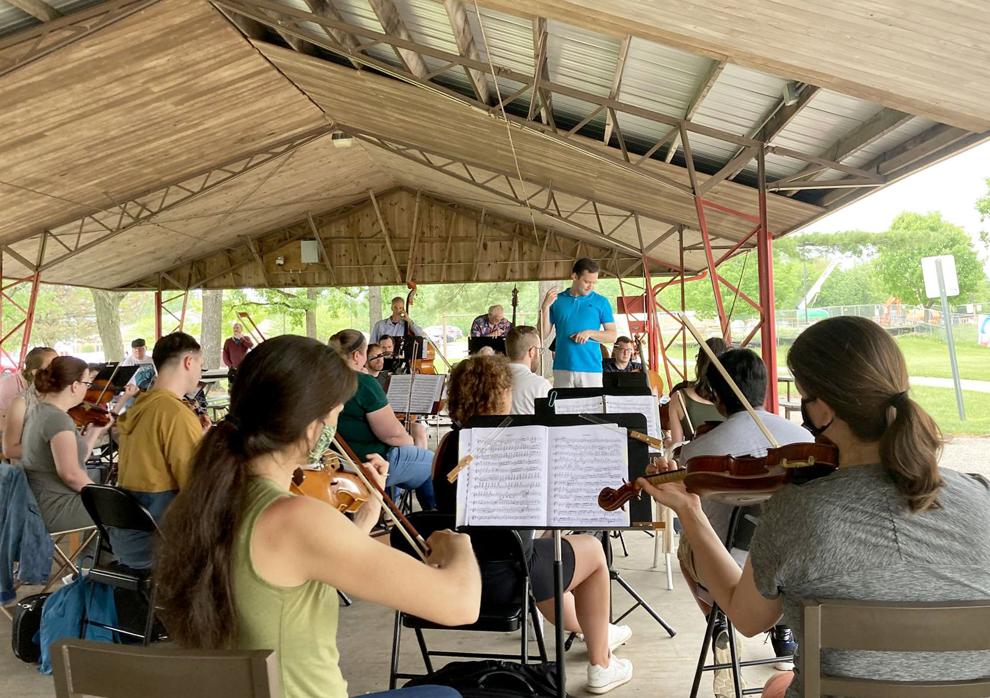 "It just feels like we're back doing the things that we should be doing," said Steven Ewer, a local physician who has been performing viola with the orchestra since its inception in 2010. "It was a big hole in my life up until last week."
'Positive energy'
Christopher Ramaekers, director of orchestras for UW-Whitewater and guest conductor for two of the Middleton Orchestra's summer concerts, said he could feel the positive energy within the group as soon as he heard it play.
"To get back to something that finally feels like a real orchestra, not spread out across a whole concert hall, stand partners, things working like they are supposed to — it was really nice," Ramaekers said. "Things kind of felt almost normal."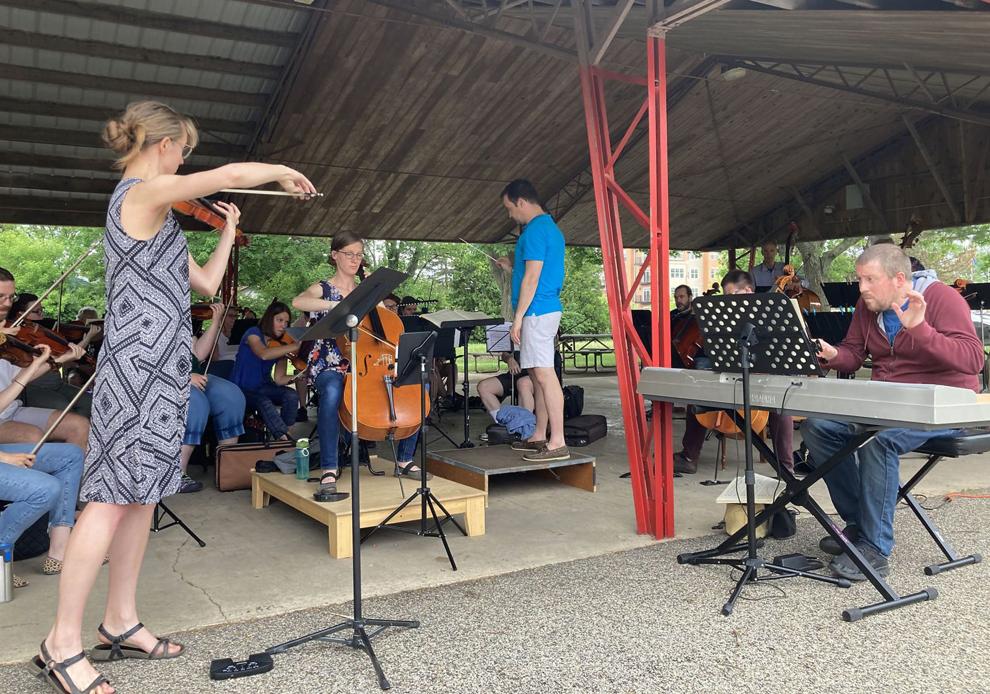 Ramaekers spent much of the last year conducting recording sessions, which he said lacked the "give-and-take" energy of a live audience. Those sessions often prove more difficult as they require extensive editing, and musicians cannot hear one another as clearly.
Those limitations are what stopped the Middleton Orchestra from pursuing online rehearsals or performances, Taranto said.
"I don't think it would have been that much fun for people to be in their bedrooms with iPhones and a headset in one ear, listening to a click track and trying to play their part." Taranto said.
That means for many members, Sunday will be their first performance in over a year. To accommodate that, Ramaekers said he chose pieces that included a large number of musicians, ensuring everyone who wanted to play could.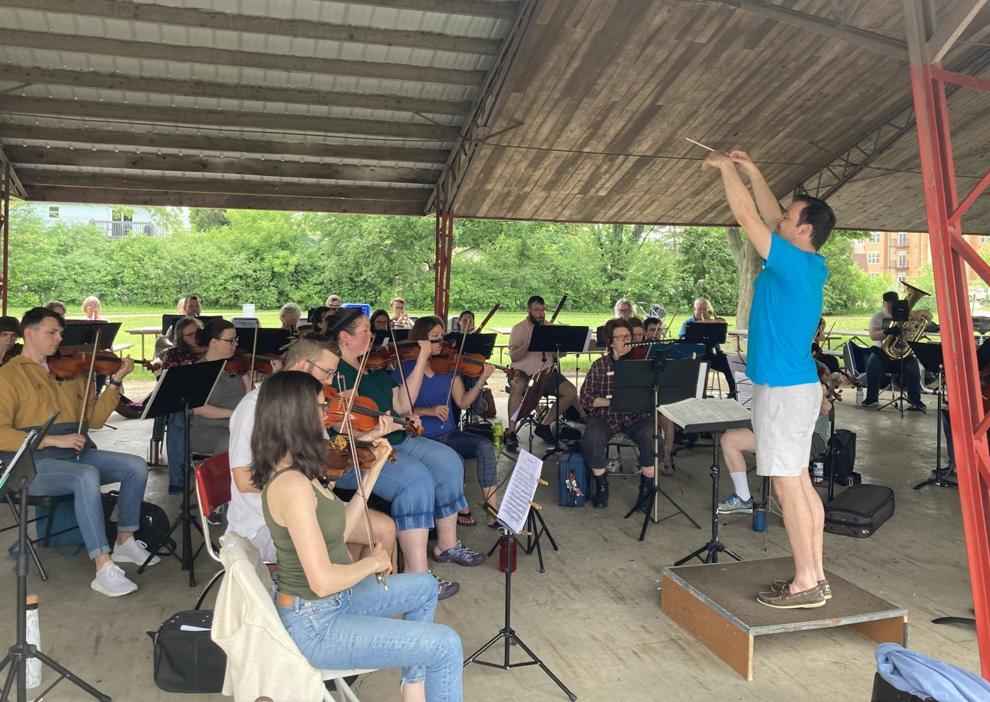 This first concert back is more about making music than perfecting technique, as the orchestra has had to be especially flexible this year, co-founder Larry Bevic said.
Time to explore
Beyond this summer, the group's concert season is still up in the air, since members don't yet know whether they'll be allowed to play in their usual performance space, Middleton High School, come fall. Taranto said this summer will mostly be about "exploration," as the group experiments with soloists and selections it would like to play again in the future.
"The defining thing of an amateur orchestra is people have other jobs," Taranto said. "But almost everyone in the group has a very serious interest in music."
Ewer, who first picked up the viola when he was 5, said he found it difficult to rehearse on his own this past year as he had nothing specific for which to prepare. Ewer was recruited for the orchestra by a patient of his and has since gotten several of his students and residents to join as well. He said he and his fellow musicians are excited just to be together again.
"Music is just something that just has to be there," Ewer said. "We're all just thrilled to be here making music together and feeling like the community that we've been a part of a long time."