As concert halls and opera houses cautiously welcome back crowds, Tim and Renee Farley are more than happy to keep things small.
The couple are founders and hosts of the Salon Piano Series, a nonprofit featuring up-close performances by master musicians brought in to perform in Madison.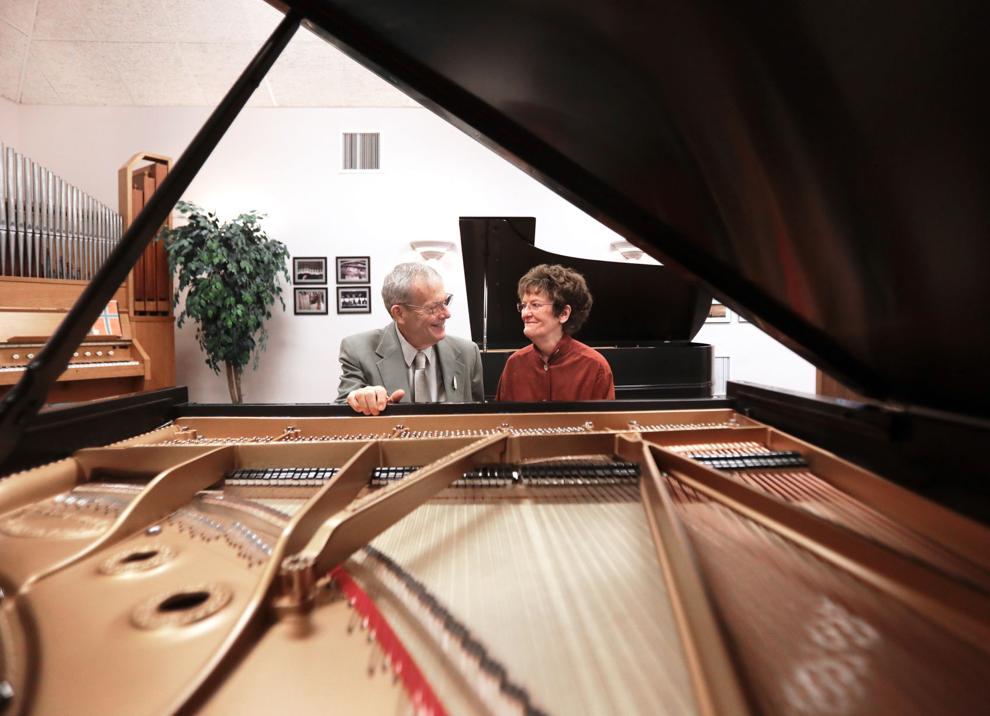 Both established and up-and-coming pianists and other classical and jazz artists play for a modest-size audience in the intimate setting of the Farleys' business, in a showroom usually filled during the workweek with magnificent grand pianos and shiny uprights.
The series is meant as yet another way to present live classical music in a city hungry for it. For the Farleys, who have devoted their lives to making music happen — whether through building or restoring pianos, providing music lessons or showcasing major talents — it's an annual highlight for their longtime Madison business.
Historically, "music never was this way of 5,000-seat auditoriums and a person playing the piano on the stage. It was always a 'salon' at best — during Schubert's time, for example," Tim Farley said. "So to present the music in a way where you've actually removed the varnish and presented it with a little more clarity, I would say, is what you hear when you come to Farley's."
The Farleys started producing occasional concerts many years ago for Farley's House of Pianos, now at 6522 Seybold Road, then formally turned over the series to a board-run nonprofit in 2013. The COVID-19 pandemic brought performances to a halt, but the concerts have now resumed, and on Friday the Salon Piano Series will present acclaimed violinist Rachel Barton Pine with a nearly sold-out program that features many works by great African-American composers. Crowd size will be limited to under 70, down from 100 seats in the past.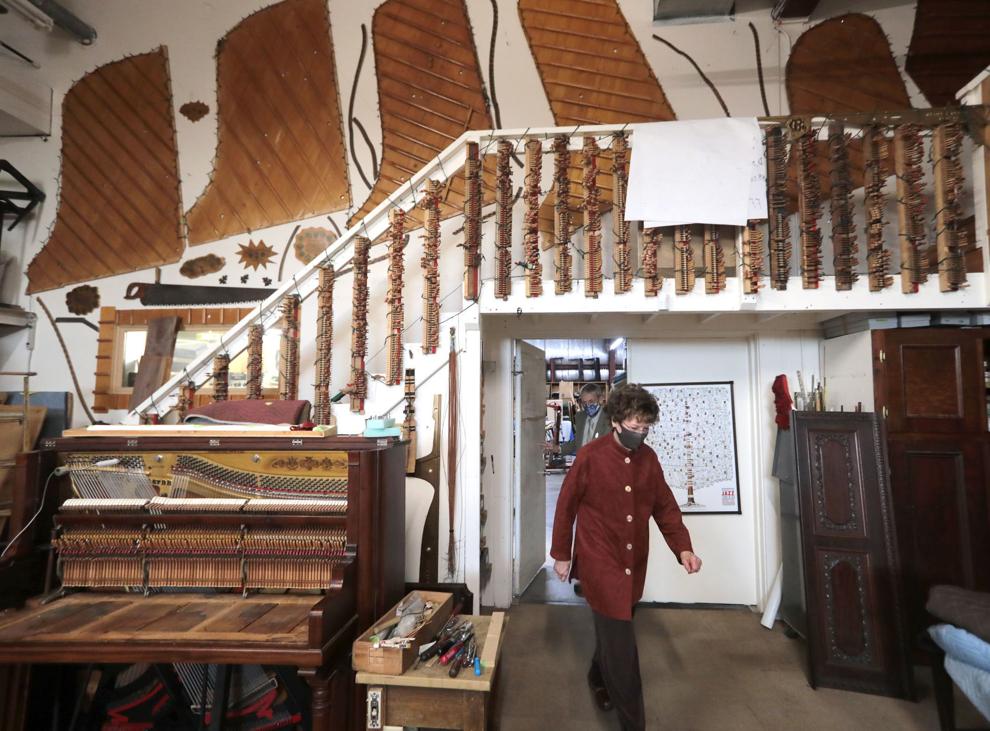 "When you're here at the Salon Piano Series, you think you're the only person in that room," Tim Farley said. "You can hear a pin drop. And I think that electrical current between the artist and the audience just builds and builds, and people really feel a part of what's happening."
A video camera is positioned over the performer's hands, so "you can see everything — every movement of the fingers and the hands" on a video screen on the wall.
Featured pianists perform on one of four historic pianos restored by Farley's, and during intermission Tim Farley gives a talk about the instrument's origins.
Farley's House of Pianos not only sells and restores pianos, but also provides climate-controlled storage, piano moving services, and music lessons on a range of instruments.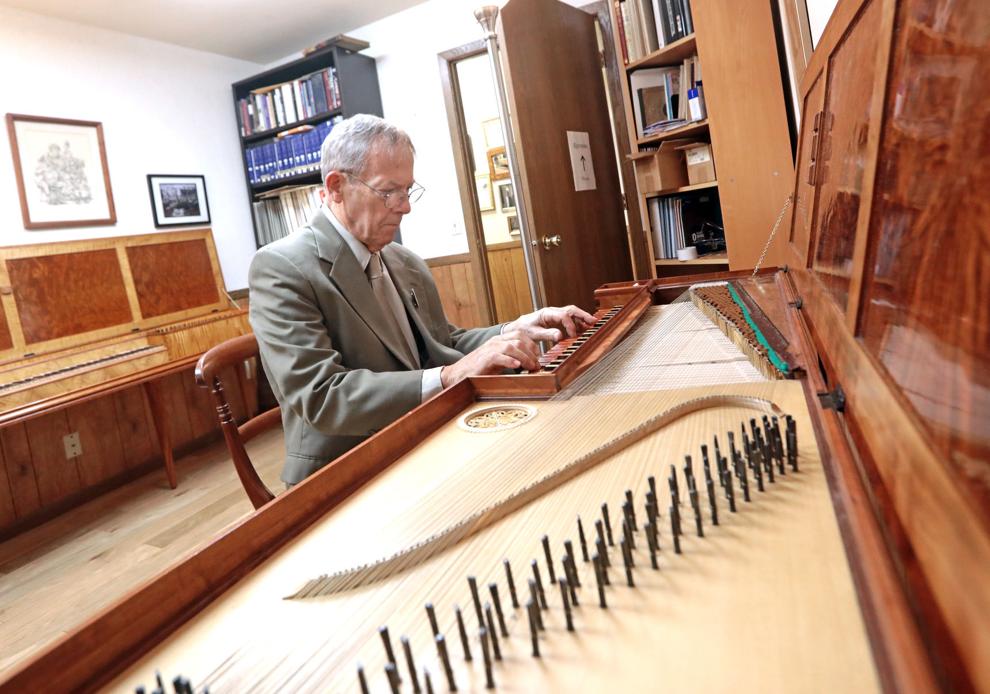 "In the afternoons, this place is just bursting with music," Tim Farley said.
A multi-instrumentalist himself, Tim Farley learned the art of piano tuning as a teenager. In 1971, on his way back home to Minnesota after working as a piano technician at Ball State University in Indiana, he stopped in Wisconsin to visit a lute builder. During his stay he performed a classical guitar concert in Cambridge, and there met Renee, a music teacher in the Madison School District.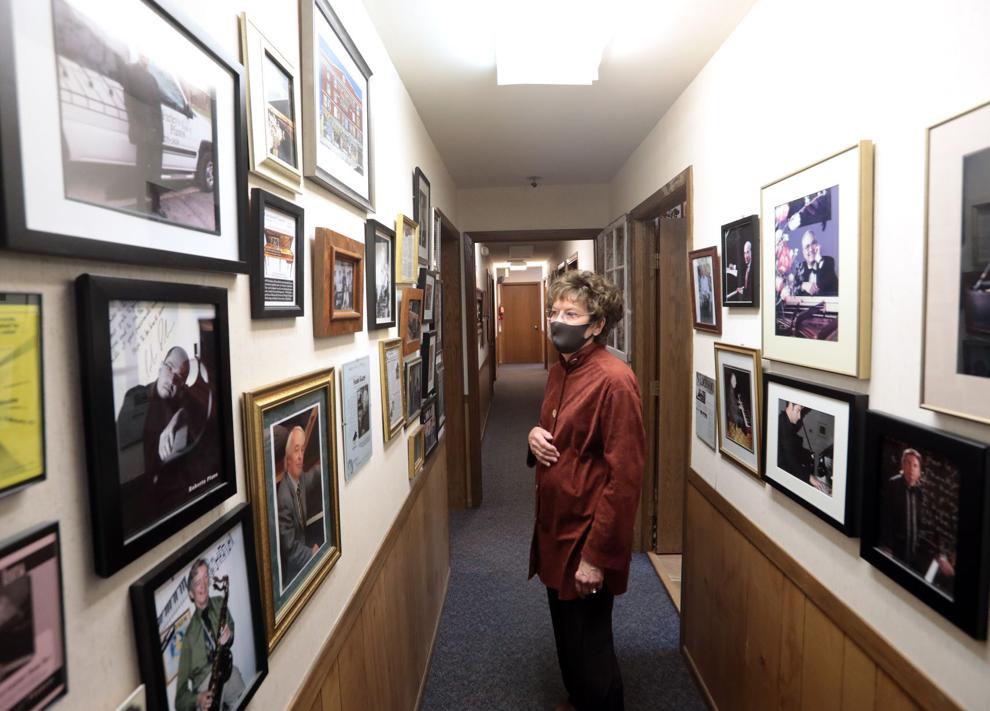 The couple opened Farley's House of Pianos in Madison in 1972. The business was located for many years on East Wilson Street until moving to its current West Side location in 1997.
"The business will be 50 years old next year," said Renee Farley. "We're planning a big celebration then."
Son Aaron works at Farley's as a shop piano technician, and daughter Shannon teaches violin and viola there. Daughter Megan is a nurse at UW Hospital, and daughter Elizabeth lives on the East Coast.
Hallways throughout Farley's House of Pianos are covered with framed photos of some of the many musicians who have played in the Salon Piano Series over the years.
"We have a lot of artists ask to play here now, so it's harder to choose," Renee Farley said. "But also we have repeats, because some of these artists are very popular with our audience. So every now and again we have one of them come back."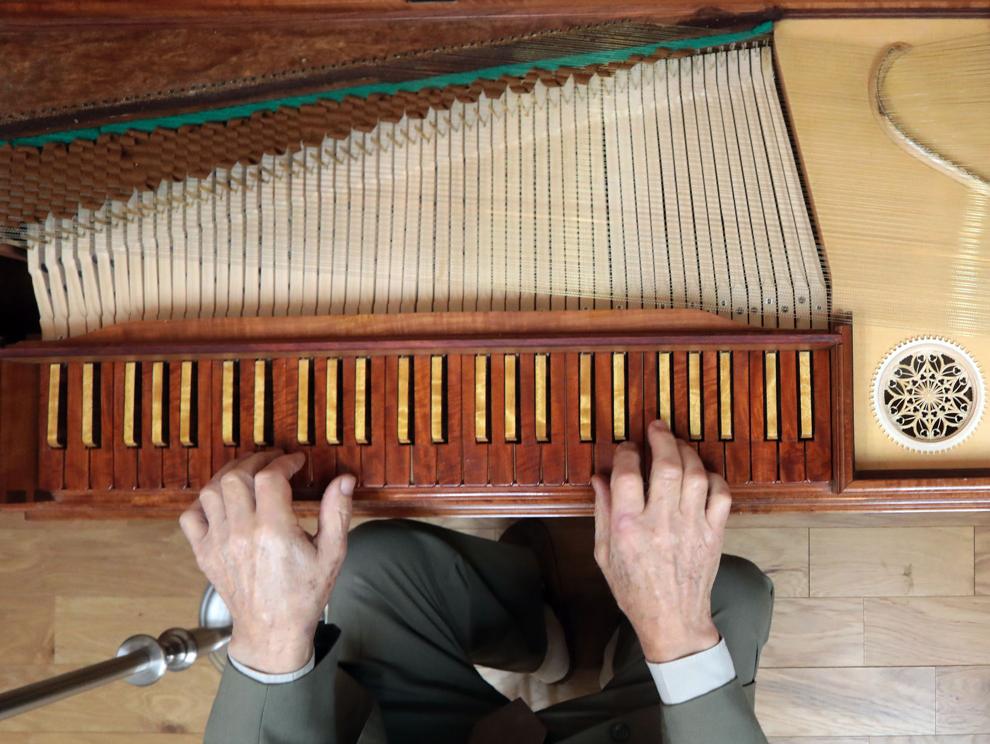 One of those repeat artists was pianist Ilya Yakushev, who was so determined to perform again at Farley's that when his flight from New Jersey to Madison was canceled due to a snowstorm, he drove through the night in a rental car and arrived just a couple of hours before performing "Rhapsody in Blue" for a packed house.
"He played magnificently," Renee Farley said. "It was just phenomenal."
In this difficult time for the arts, how would you rate the "state of the arts" in Madison?
Renee Farley: There is all kinds of music in this city. There's so much you could never do it all. It's just amazing how many good opportunities there are, so we are grateful. Madison's going to survive this. It's harder now, because during the pandemic the artists are at the mercy of organizations that can get donations to give them some income.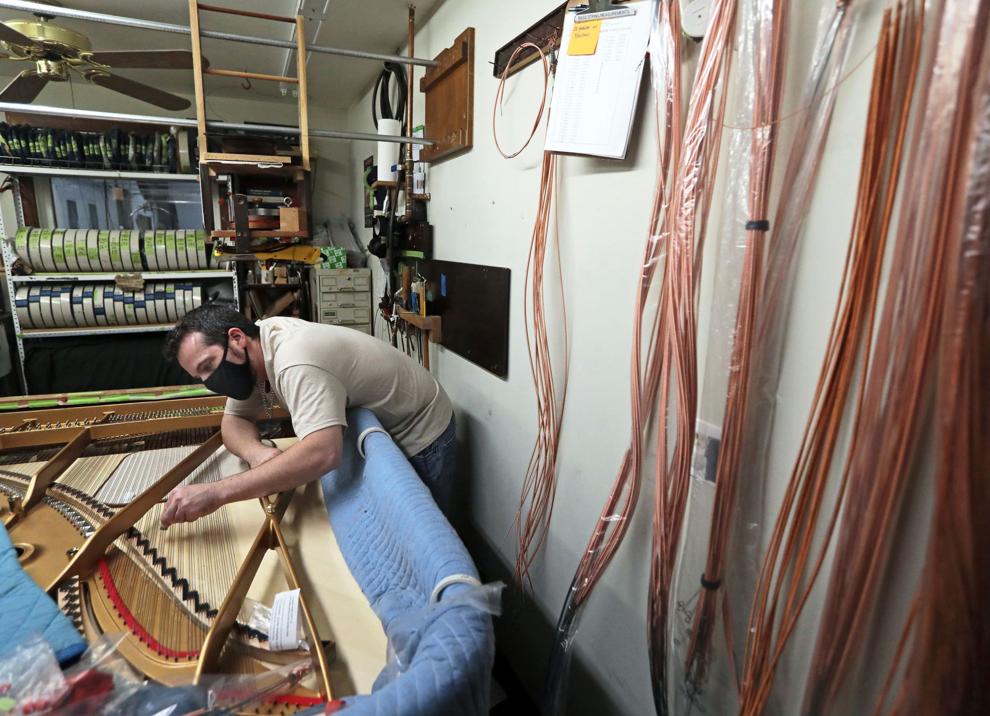 The financial situation is now different — everything is different. But if you're determined to keep going, that's part of it. This is a wonderful community for the arts, and not just music. Art, theater — wow.
How did the COVID-19 pandemic affect your business and the Salon Piano Series?
Renee Farley: (In addition to lessons) we also have a chamber music program where students can sign up to play with our chamber groups and get coached, then give a concert at the end of the semester. During the pandemic we were not able to do some of these things, so we had online classes that were for both adults and students — and one that was really popular was music appreciation. Because it was virtual, there were people who are not even from Wisconsin taking it. (Even when in-person instruction restarted) we had people say, "Please don't stop this (music appreciation) class." So now we do it in person.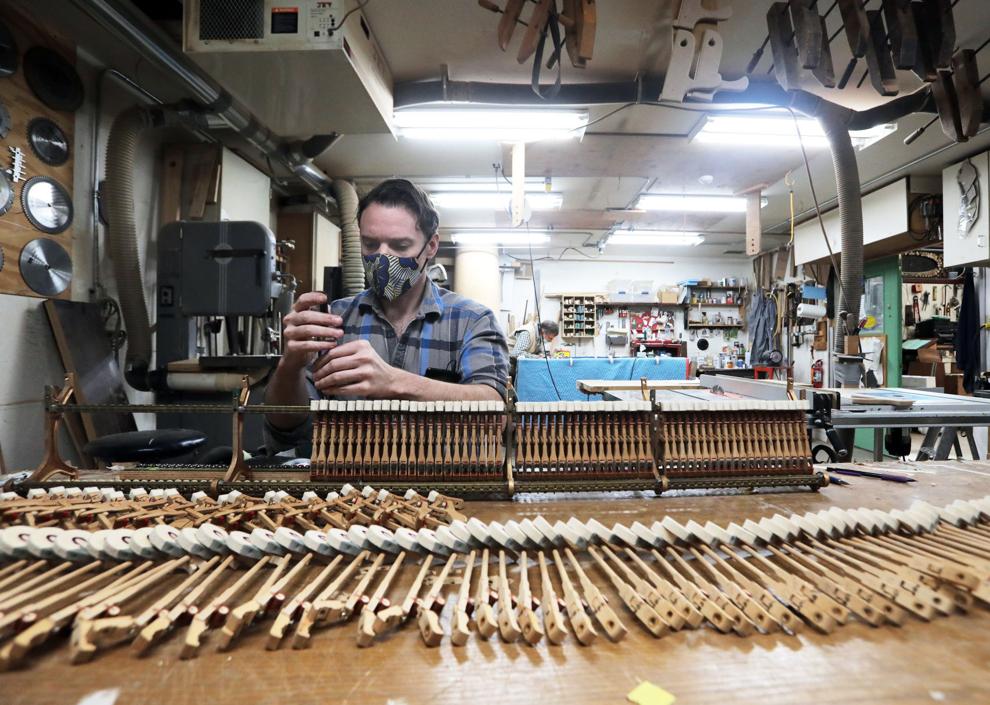 (In summer 2020) some of the (online) Opera in the Park from Madison Opera was taped here. They brought in a sound crew. And some of the auditions for the Bolz Competition (for young musicians) were taped here. So we made space available. We thought, "What can we do to help our friends in music?" It was an easy decision — they needed a place to record on a good instrument. We needed to help each other, we needed to get through this.
(During a year of canceled Salon Piano Series concerts, pieces from past concerts were posted online at salonpianoseries.org.) One concert we had that was so much fun was "Four on the Floor" — four grand pianos played at the same time. There are actually two pieces from that concert that we've posted.
Who makes up your audience?
Renee Farley: We have season subscribers, some people who just come for an occasional concert, and always some new faces. Students can buy a ticket online for just $10; others pay more to help cover costs. We get a grant; we have donors who give donations, too, and that keeps us afloat.
We also make it a point to introduce young artists that are really wonderful artists but who don't necessarily get a big stage in their career. There are so many good artists today. So we try to bring some of these artists that people have not heard live, to give them both an opportunity — for the artist to play, and for the audience to hear what's coming up. We just love meeting and hearing these people, who are so gifted.
We're not 5,000 seats. But what we do is important, we feel. And we love what we do.