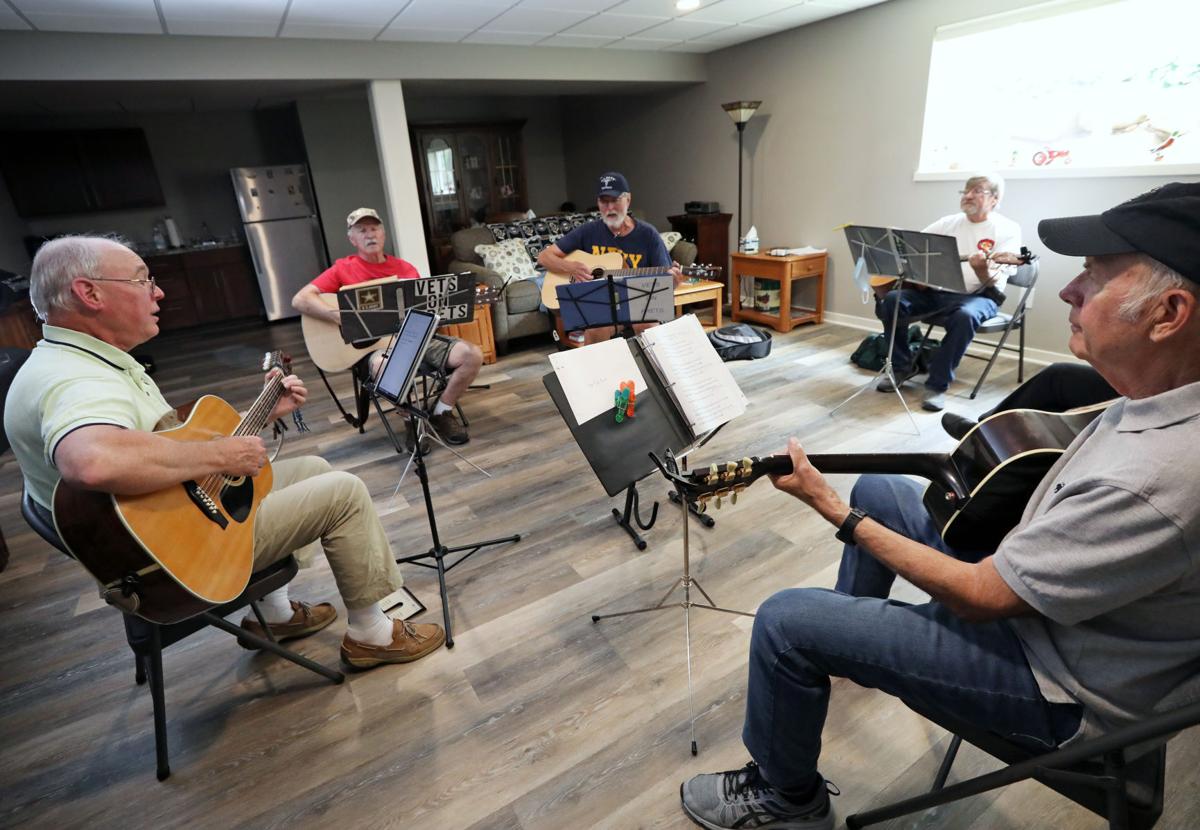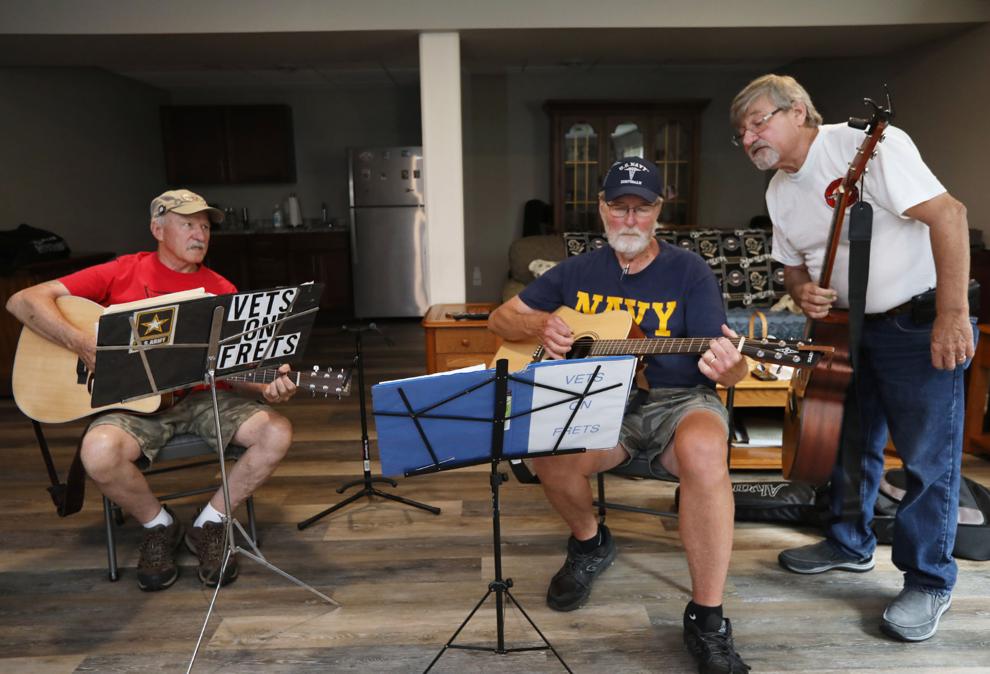 How do you put a nightmare into a song?
That was the task of Kyle Rightley, an award-winning Madison songwriter, as he composed "Seawolf 7-6." The five-minute work, imbued with riveting storytelling and a jazzy dreaminess, recounts the haunting, real-life tale of Navy veteran Bill Martin's years during the Vietnam War.
https://youtu.be/PjhFMln_TYs
Martin, by day, had piloted a gunship. But between missions, he performed magic shows for the children in Vietnamese villages.
At night, he dreaded a recurring dream.
"Honestly, he had so many amazing stories, it was hard to know what to focus on, what to fit into a song," Rightley said of working with Martin.
Their collaboration was one of many through "Warrior Songs," a group dedicated to helping vets heal through the creative arts. The Madison-based nonprofit is now celebrating the release of "The Last Thing We Ever Do," the latest in a series of CDs featuring veterans' stories turned into songs.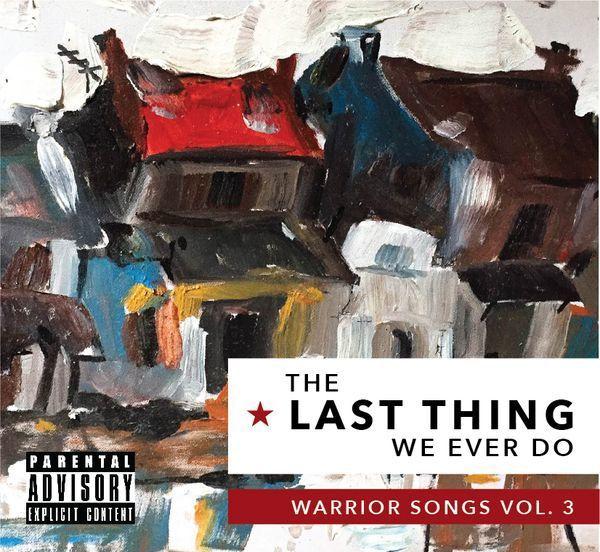 The wide-ranging tracks are drawn from first-hand accounts of Vietnam veterans, many of them living in Madison and Milwaukee. Benefit concerts and CD release parties for "The Last Thing We Ever Do" will be happening across Wisconsin, including a fundraiser and show the afternoon of July 31 at Bos Meadery, 849 E. Washington Ave., a blues bash at Funk's Pub, 5956 Executive Dr., on Aug. 6, and a free, 5 p.m. public concert at the top of State Street on Aug. 5. A panel discussion will be held at the Wisconsin Veterans Museum, 30 W. Mifflin St., following the outdoor performance Downtown (the museum presentation is free, but attendees must pre-register).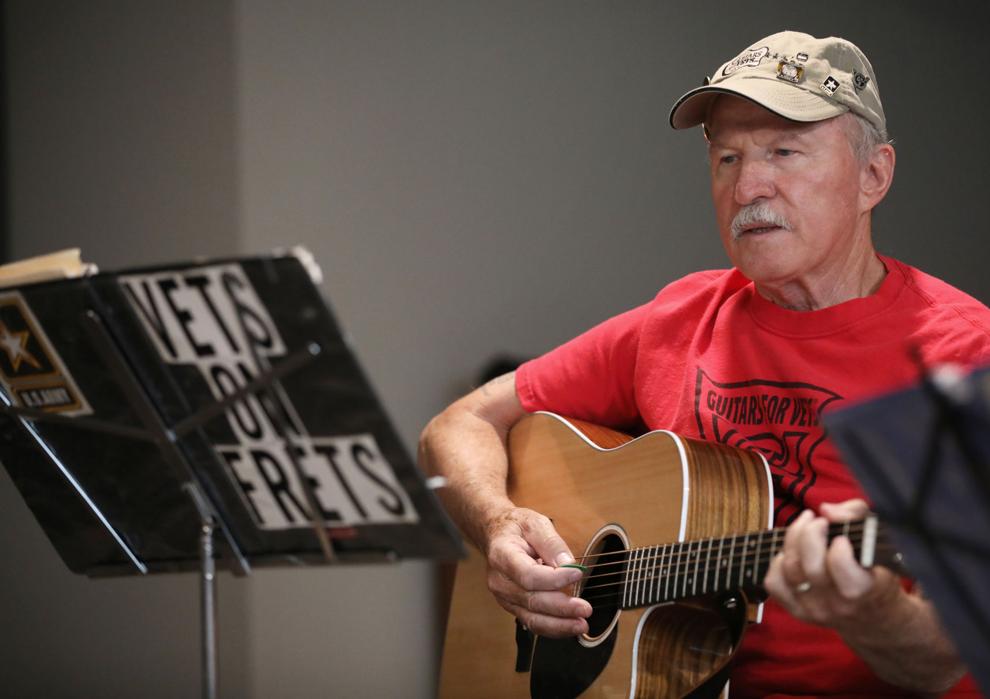 CD copies of "The Last Thing We Ever Do" will be distributed to veterans for free, and are available to the public for a $10 donation at the shows or online at warriorsongs.org. The website also features a series of polished music videos based on the CD.
Warrior Songs was founded by Jason Moon, an Iraq War veteran and PTSD survivor, to help veterans transform their traumatic experiences into music and art. The organization also provides retreats for veterans, and works to teach the broader community about veteran issues such as Post-Traumatic Stress (PTSD), Military Sexual Trauma (MST) and traumatic brain injury.
A longtime Wisconsin musician currently living in Arizona, Moon pairs talented songwriters he meets on the concert circuit with veterans willing to share their stories. He launched the Warrior Songs CD project with the 2018 recording "If You Have to Ask…", followed by the CD "Women at War," songs written by and about female veterans, which was named Album of the Year at the 2019 Wisconsin Area Music Awards.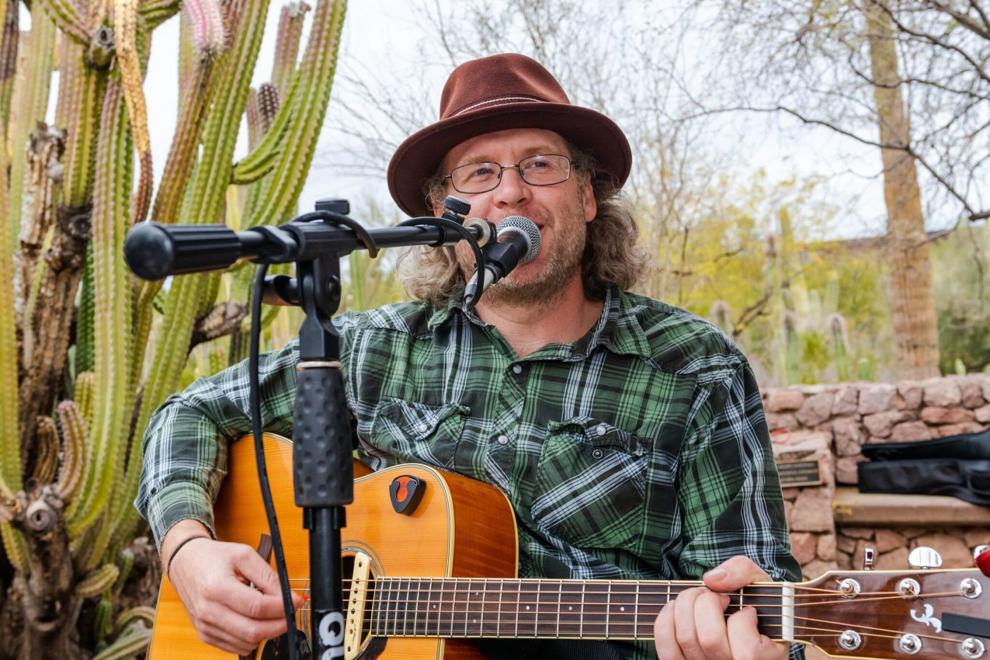 Moon has mapped out plans for seven more CDs in the coming years, each focused on a different set of veterans' experiences and musical collaborations.
"All of this comes from first-hand testimony. That's a hard and fast rule," he said. "The other hard and fast rule is that the veteran is in control."
Getting it right
"Seawolf 7-6," the mesmerizing Rightley-Martin song, is one of 14 powerful and moving performances on "The Last Thing We Ever Do." Rightley weaves together the magical revelations of Martin, who, he writes, "came back to a country that didn't understand me."
In Vietnam, Martin the magician had astonished the local children, one of whom went on to save his life. For years after that, he had to revisit a dream that returned again and again, set during a military conflict when his helicopter was about to be shot down.
"I labored over the lyrics," said Rightley, a multi-instrumentalist who won the 2018 Madison Area Music Association Award for Country/Bluegrass Album of the Year.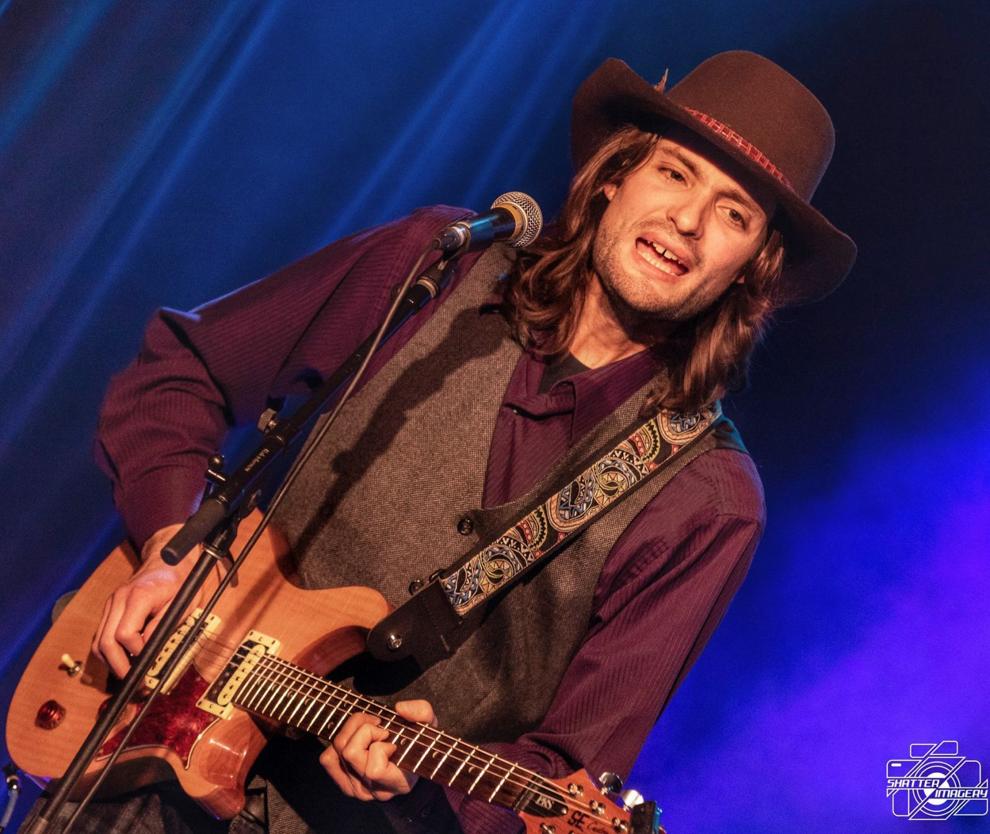 He met Martin only through long-distance calls to hear his story. The two continued to confer by email and phone as the song started to take shape.
"It is one of several interesting projects I've done, but it also made an impact on me because I've never heard a story like that," said Rightley, whose song was engineered by Landon Arkens at Blast House Studios. "I wanted to get it right."
A song sung by veterans
The process was somewhat different for Madison songwriter Lisa Johnson, who had written a song for the Warrior Songs "Women at War" CD. For "The Last Thing We Ever Do," Johnson was paired with Vietnam veteran John Zutz, who already had written a poem about the experience of the military draft.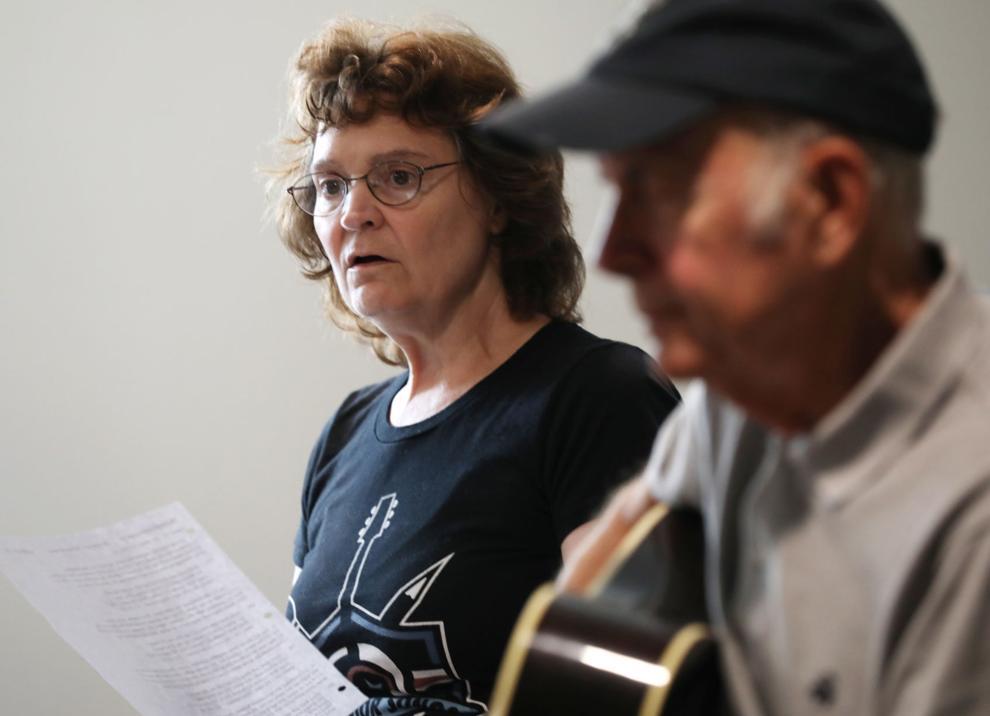 Johnson used Zutz's poem, added a chorus and wrote the melody for what would become the CD's opening song, "Conscription." A horticulture educator and Wisconsin State Journal garden columnist as well as a folk musician, Johnson then recruited the Madison guitar group Vets on Frets to record it.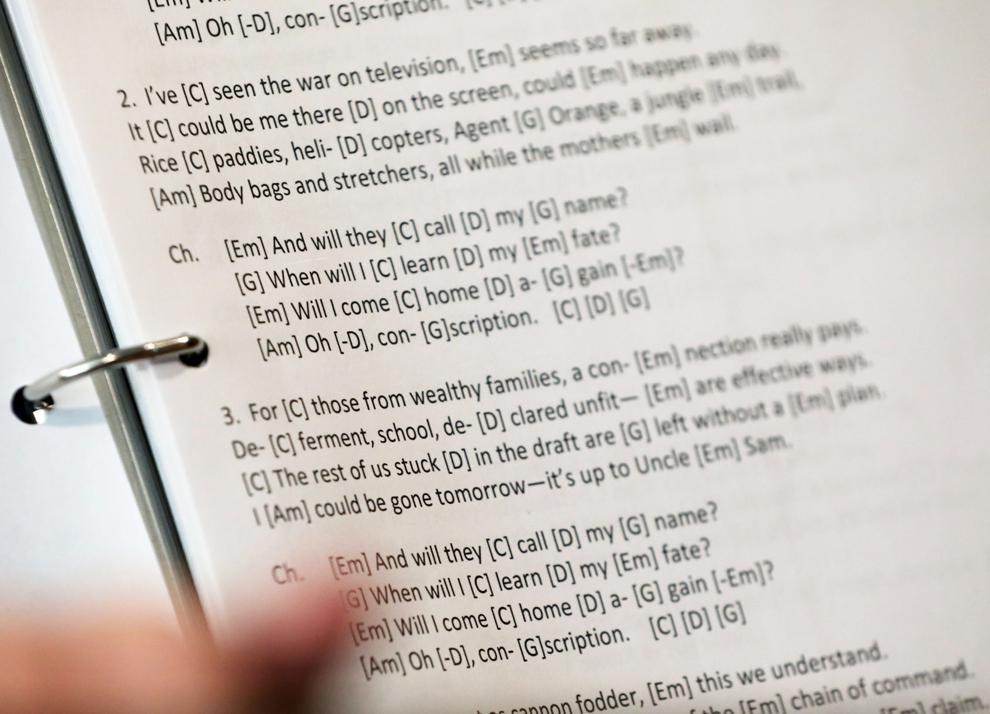 "I felt very strongly that this particular song should be sung by veterans," said Johnson, who is not a veteran but serves on the board of Warrior Songs.
Because of the COVID-19 pandemic, all the musicians were not able to get together to record "Conscription," so they recorded their parts separately at first. Later, they were able to re-record the song in the studio. Jake Johnson of Paradyme Productions in Madison mixed it.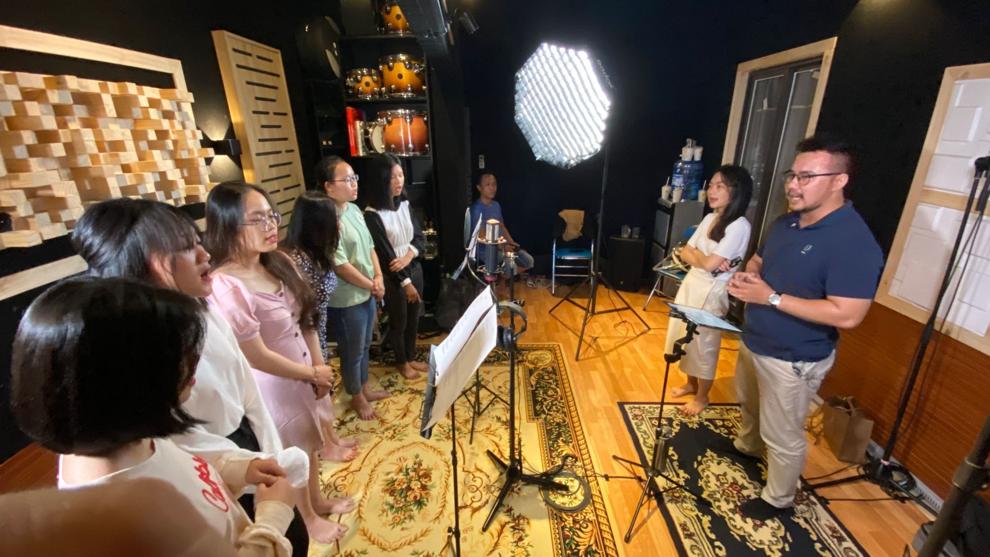 Paradyme's Johnson also engineered and mixed several other songs on "The Last Thing We Ever Do," including "Seeds of Peace" — a moving, uplifting testament to the power of hope written by Moon and sung by students in Da Nang, Vietnam.
Recorded with traditional Vietnamese instruments and arranged and directed by Son Mach, conductor of The United Saigon Orchestra, the stirring song would move audiences at a peace rally as well as an elementary school concert. A video of the students' recording session is on the Warrior Songs website.
https://youtu.be/PjhFMln_TYs
"Let us create where we once destroyed," go the simple lyrics. "Replace the land mines with books and toys."
Soul and psyche
The CD title "The Last Thing We Ever Do" comes from the line following "We gotta get out of this place" in the Animals song that became a shared anthem among American soldiers during the Vietnam War.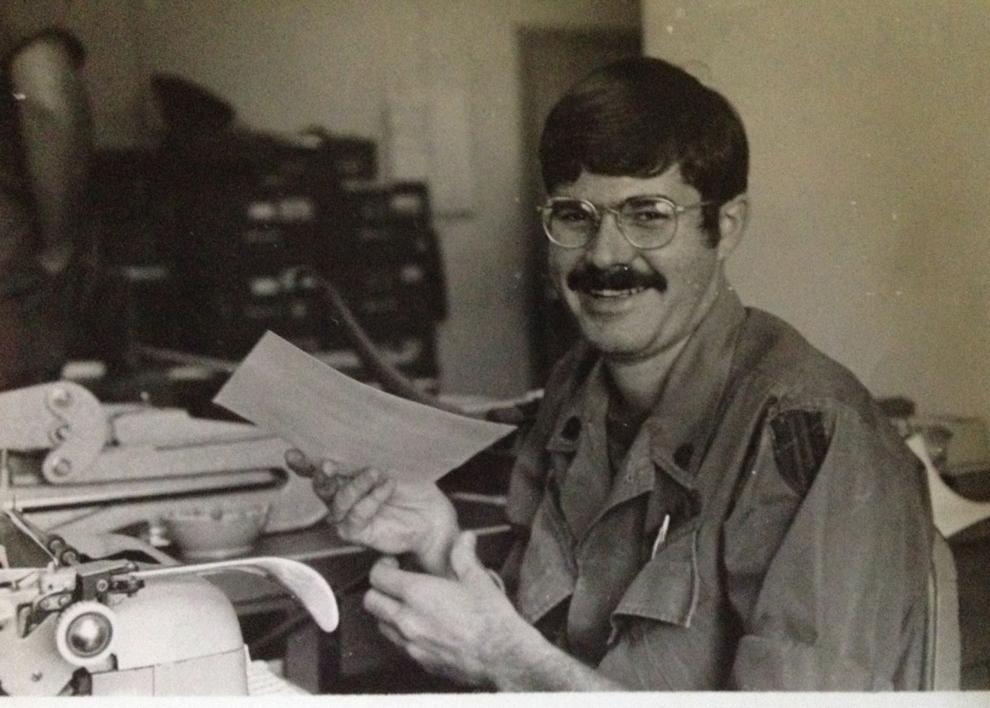 Warrior Songs tapped Bradley to tell his own story about serving in Vietnam to songwriter Jake Froelke. The collaboration resulted in the song "Look Out Sam," which describes how music — from Motown to country to rock 'n' roll — helped the troops cope.
Throughout his career and in doing research for his book, Bradley had spent "more than two decades talking to Vietnam veterans about what music meant to them," Bradley said. Some veterans he interviewed still couldn't talk about their experiences during the war, "but they could talk about a song."
Bradley will be part of the Aug. 5 panel discussing Warrior Songs and "The Last Thing We Ever Do" at the Veterans Museum.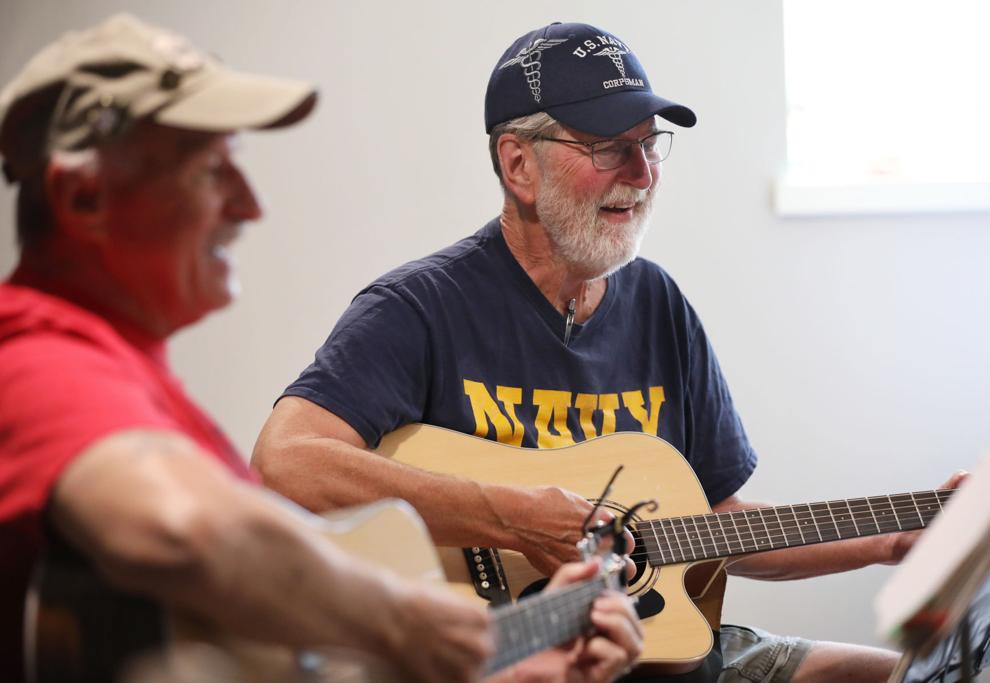 "I can't emphasize it enough," he said. "There's ways that music — both the lyrics and the sound — do things for your soul and your psyche that nothing else can."