"You down with O.P.P.?"
"Yeah, You know me!"
If you spent the early '90s grooving to those lyrics, you may be interested in catching the nostalgic Naughty by Nature show this weekend at Taste of Madison.
The two-day, Labor Day weekend food festival is becoming known as much as a music festival and is proving that again this year — its 35th — with headlining act Naughty By Nature playing from 7 to 8 p.m. Saturday on the 93.1 Jamz (WJQM/FM) stage.
Other musical acts guaranteed to attract a crowd, and who perform here regularly, include Pat McCurdy, Love Monkeys, Madison County and the Beth Kille Band.
Before Naughty By Nature takes the stage, Madison native Ted Park will perform on the Jamz stage from 5:30 to 6 p.m. Park recently got signed to Capitol Music Group/Universal, and the label is flying the New York-based singer/rapper to Madison for the show.
"It's always exciting," Park said by phone about performing in his hometown. "When I was growing up in Madison, in high school specifically, I didn't like it so much because people weren't very receptive."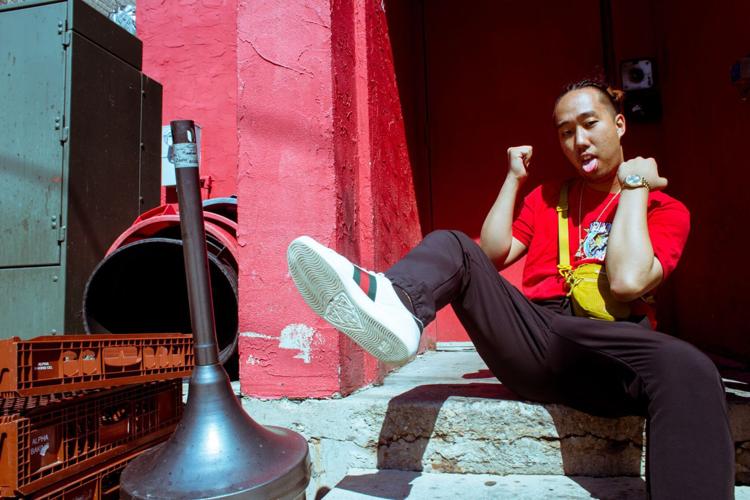 Park, 22, who spent two years as a teen in South Korea, where his parents are from and now live, said being in New York around "a bunch of sharks," has made him look at Madison in a new way.
"It's nice to come home and be with friends," he said. "You don't really appreciate where you're from until you leave and you go somewhere where it's a big change of pace."
Park's music is a blend of pop, hip-hop and R&B, "a bit of everything," he said. He released his first single "Hello (Who is This?)," in which he gives a shout out to Dane County Regional Airport, a year ago. The song blew up after it got picked up on Spotify's "Fresh Finds" playlist. It then made its way onto radio stations across the country and eventually reached the top 10 of Billboard's Viral 50.
He's thrilled to open for Naughty By Nature, which Park calls a "staple," but admits he didn't listen to them growing up, when he was more influenced by Top 40 music than hip-hop.
"If you're an artist, and people want you to play in front of thousands of people years after your (breakthrough) record comes out, you did something right," Park said about Naughty By Nature. "I hope 20 years down the line, people are still trying to book me."
Yet, Park said he's not interested in making performing his life's work. "I don't want to do the whole music forever, booking for life-type thing," he said, noting that he'd eventually like to pursue business endeavors, including starting his own label and developing new artists who might not otherwise get discovered.
Meanwhile, Naughty By Nature took the song "O.P.P.," in which they famously sampled the Jackson Five hook from "ABC," to No. 6 on the Billboard charts in 1991.
The hip-hop trio out of New Jersey, made up of Treach, Vin Rock and DJ Kay Gee, had another big hit two years later with "Hip Hop Hooray" ("Hey, ho, hey, ho, hey, ho") celebrating the rise of hip-hop. They toured last year in honor of their 25th anniversary.
Naughty By Nature this year follows a show at last year's Taste by DMC, or Darryl McDaniels, a founding member of the even more seminal hip-hop group, Run-DMC, which first found fame in the 1980s.
The Jamz stage will have DJs spinning starting at 3 p.m. and between acts, said Erin Dougherty, event director for Madison Festivals Inc., which produces Taste of Madison. The stage also will feature a video board for the first time this year. Last year, the festival had a video board on West Washington Avenue to televise the UW football game, but it wasn't associated with a stage or music.
As it has for more than a decade, Taste will have three stages. The East Washington Avenue stage this year is being hosted by 93.1 Jamz on Saturday and The Zone on Sunday.
There used to be an additional stage on West Washington Avenue, but that ended in 2004 after the Loraine building was turned into condominiums and organizers needed to keep access for the new residents.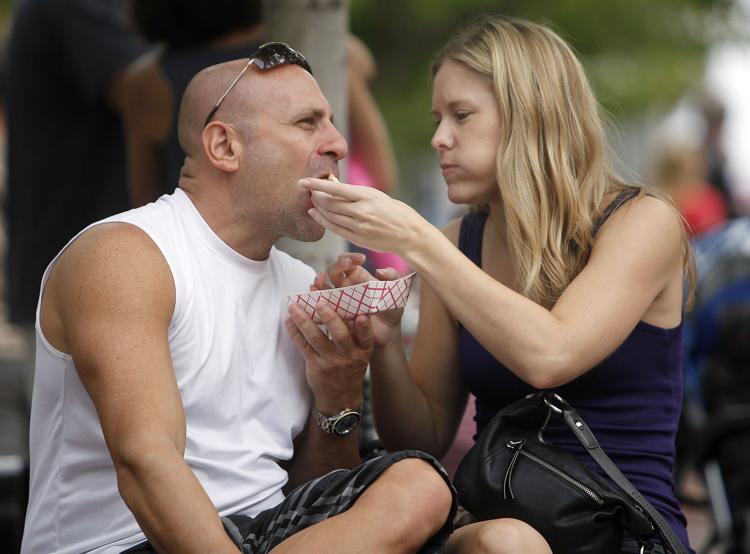 As hard as it is to let go of summer, Taste signifies "the big, end-of-summer event for Madison," Dougherty said. "It seems like we always hear about a lot of people who are getting together with friends or family just as one of their go-to events every single year."
She said the festival usually lucks out in terms of weather, and also in terms of the volunteers who fill about 800 beverage-stand shifts and make the event run smoothly.
This year's Taste will include 87 vendors, made up mostly of restaurants, food carts and caterers. All food is priced from $1 to $4.
Nine vendors are new this year: Just Bakery/Madison Area Urban Ministry with baked goods, La Kitchenette with crepes, The Rodeo Wagon, Taco Local, FIB'S (Fine Italian Beef & Sausage), Tavernakaya, UW Food Science Club and Babcock Dairy with ice cream, FORK in the ROAD with two types of tater tots and World of Beer with appetizer-type food.
A list of which vendors won awards in a pre-event Taste judging can be found here: tasteofmadison.com/award-winners.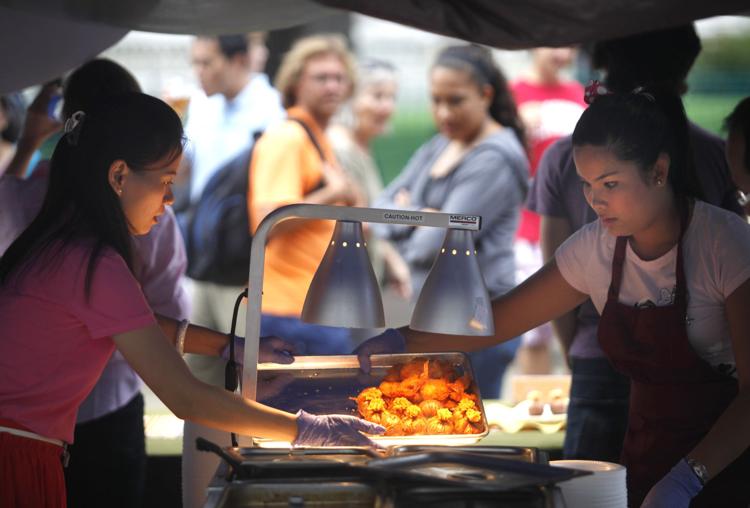 Food vendors pay $780 for a single booth and $1,485 for a double booth for both days and don't have to give Madison Festivals any cut of their sales.
Dougherty said both the food and music have been equal draws for festival-goers in recent years.
"How often do you get the chance to go to Capitol Square and listen to pretty popular acts for free and also get to sample food from 87 different vendors?" she asked. "It's the best of both worlds, and you can have a beer or wine while you're sitting there."