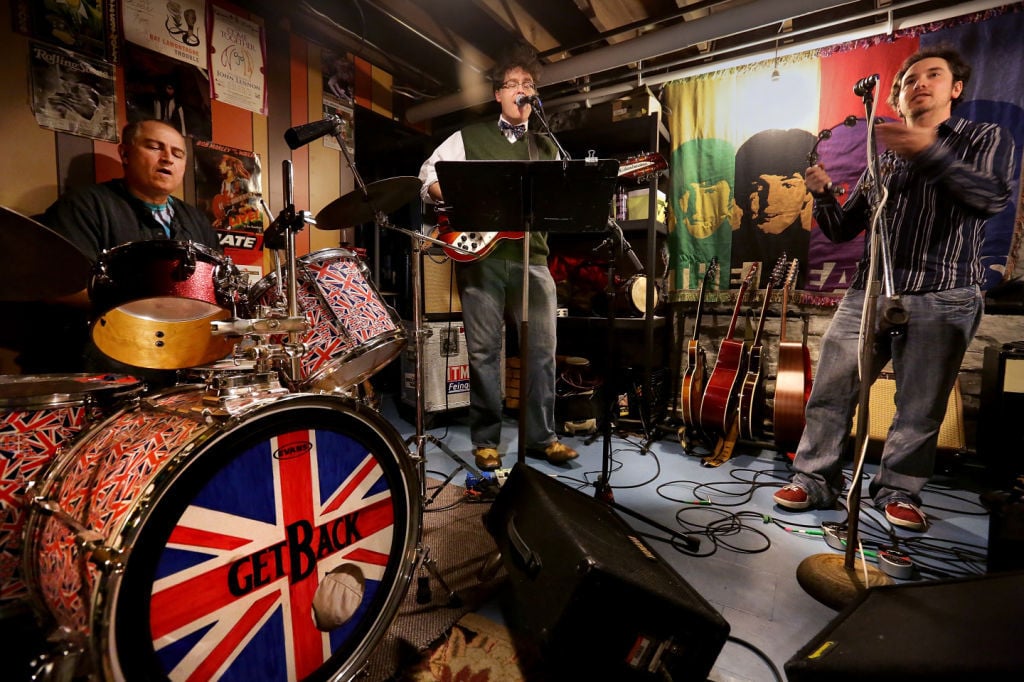 Like the original Beatles, members of this Madison band have their distinct roles:
Aviv: The encyclopedia, an expert on everything the Beatles produced.
Steve: The stickler, who'll suss out every musical detail of a Beatles song.
John: The "heartbeat," seated at the drums.
Geoff: The historian, who brings in the bigger picture.
And Sean: The front man, who knows how to turn great music into a great show.
Yet this group, called Get Back Wisconsin, is not your usual look-alike, mop-topped Beatles cover band. It's made up of trained academic and professional musicians more interested in sound than image.
They don't dress like the Beatles or attempt to re-create the Beatles era.
What they try to achieve is a sort of Beatles purity, matching note by note every song the Beatles ever recorded.
Their goal: To perform every one of the Beatles' 13 studio albums 50 years after its original release.
The effort started in 2013 with "Please Please Me," which John Lennon, Paul McCartney, George Harrison and Ringo Starr recorded in London's Abbey Road in 1963.
Next came "With The Beatles," "A Hard Day's Night" and "Beatles for Sale." The current project for Get Back Wisconsin: "Help!"
Why the intense devotion?
"Even if you put the music aside — which you don't, obviously — the social and historical phenomenon (of the Beatles) is unprecedented and singular," said Aviv Kammay, 33 and a music teacher at Wingra School.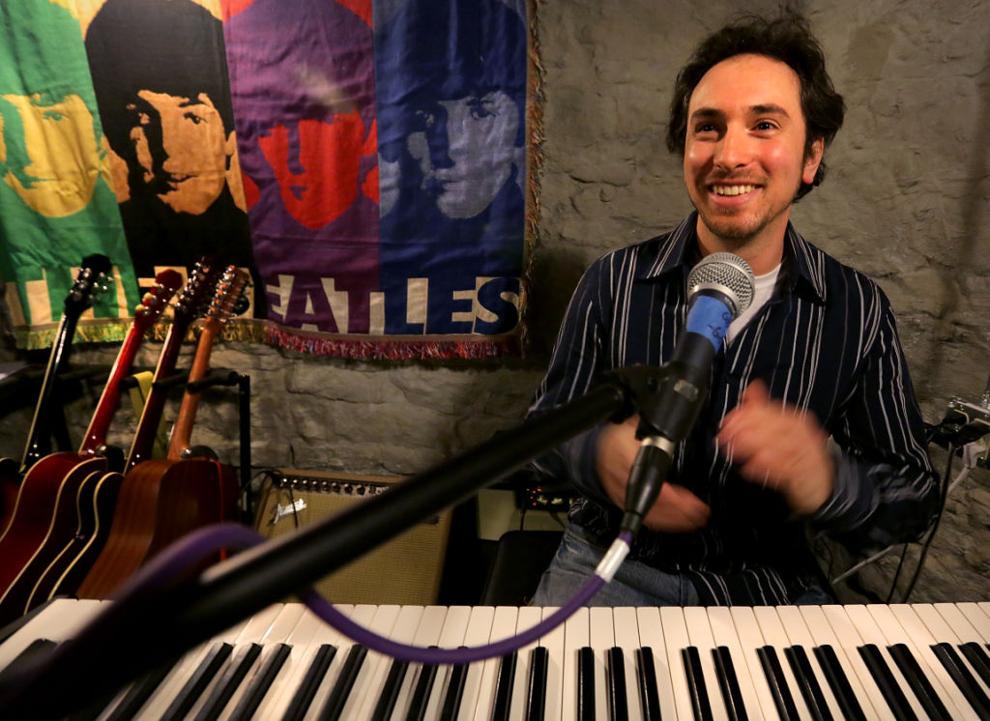 None of the Beatles had formal musical training, noted Steve Morgan, a retired music teacher and band director for West High School.
"And yet they did things that continue to impress those of us who do have formal training, who can talk about why that's a brilliantly structured song," he said. "And they just did it intuitively. It wasn't something they learned in conservatory."
Get Back Wisconsin got off the ground thanks to an ad Kammay placed online looking for other Beatles aficionados. Kammay, who grew up in Israel and moved to the U.S. at age 26, got hooked on the Beatles when he was about 3.
"I don't remember ever not being into the Beatles. I don't remember ever not being a musician. I've always been into making music," said Kammay, now 33.
In college, he wrote papers on the Beatles. He's an avid Beatles collector and has presented research at academic Beatles conferences.
His wife urged him to seek out people in Madison who share his passion — "and who want to listen to me talk about the Beatles more than she does," he said.
So he placed his ad, intending to start a group to study, rather than perform, Beatles music.
But the first meeting in his living room turned into a jam session, "and it was obvious everyone there wanted to start a band," he said.
It was convenient, too, that the five people who showed up included a drummer, a bass player, a singer/guitarist and another guitarist — all diehard Beatles fans. Kammay plays keyboard and guitar.
"This is the first band I've ever been in," Kammay said. "I've always been more into analyzing music, composing music, teaching, not necessarily performing. But that became the thing as soon as people answered the ad."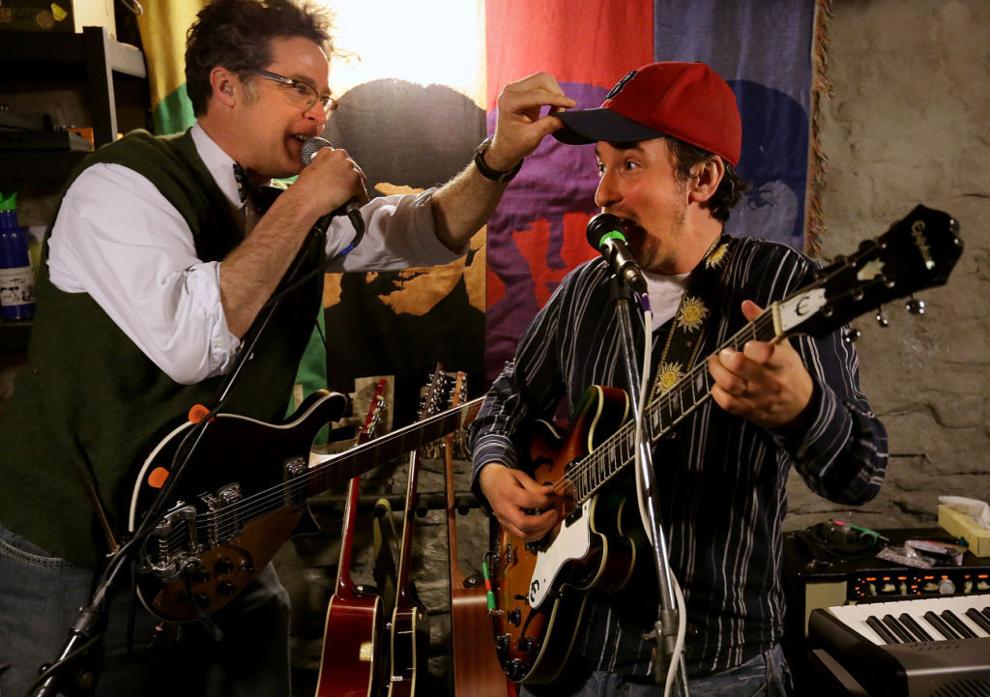 Along with Geoff (Blake-Horst), and John (Nokovic), original members of the band included Justin Blair, who has since moved to California, and Charlie Johnson, who died of cancer in December. Sean (Michael Dargan) and Morgan joined Get Back more recently.
Their ages span 31 years, typical of the inter-generational appeal of the Beatles, they say.
Morgan, who also performs in jazz bands and orchestras for musicals around Madison, is 64, an age he considers a point of pride in Get Back.
"I was in seventh grade when the Beatles happened. So I have very vivid first-hand recollections of all of that," he said. Every time the Beatles released an album during his youth, "everyone was waiting for it," he said. And every record was fresh, surprising and astounding.
Although they performed their first show wearing black 60s-era turtlenecks, Get Back Wisconsin has never been into imitating the "characters" of the Beatles — just the music, Kammay said.
"But," added Nokovic, "every time you tell someone 'I'm in a Beatles band,' they ask, 'Oh, which one are you?' Every time."
"What I will say is that I'm a John-George, because I sing those parts more often," Nokovic said. Behind the drum kit, though, he is a Ringo.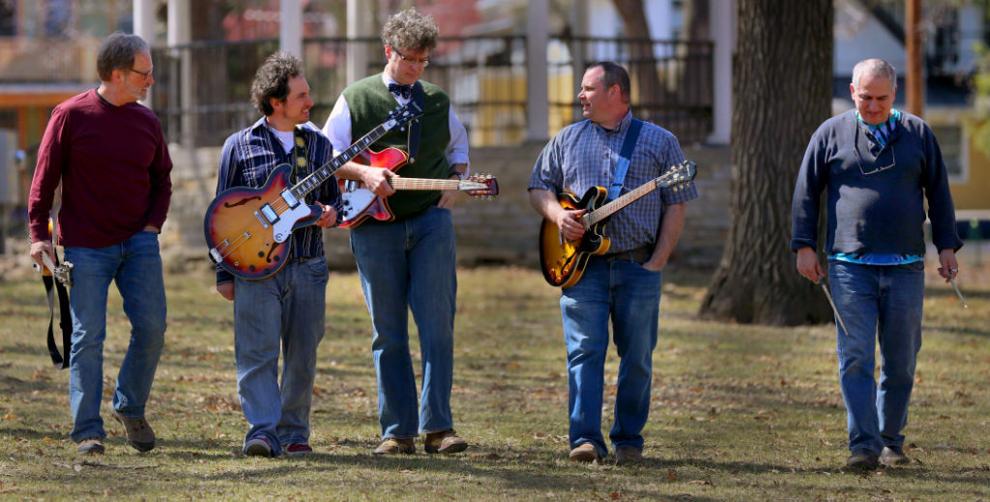 A former coffee shop and bookstore owner who is married to a music teacher, Nokovic, 56, makes the hour-long commute from Necedah to weekly band practice in Blake-Horst's East Side home, listening to the Beatles on his drive.
The band is preparing for two shows at Middleton's Club Tavern at 10:30 a.m. May 17 and 8:30 p.m. May 23. Check www.getbackwisconsin.com for more.
Get Back Wisconsin has mastered about 100 of the Beatles' approximately 215 original recordings, and keeps around 50 of those in its active repertoire. Live shows include music from the Beatles' entire career, plus facts and trivia the band throws out about its musical idols.
The albums Get Back aims to replicate are the Beatles' UK releases, not the abridged American editions distributed by Capitol Records.
The band takes pains to reproduce "the actual vocal arrangements" of those records "as accurately as possible," although no one is trying to mimic a Beatles' voice, Morgan said.
Still, audiences who come see a Beatles band have certain expectations — in part because they're already so familiar with the music.
"I'm always constantly aware of how things sound. And I'm not the only one here," Kammay said. "I always assume that people (in the audience) are 'testing,' because we claim to do something that is hard to do."
But, "If there's any pressure, it's in our practices," said Blake-Horst, 38.
"And yes, we have moments where we probably don't quite make it, but we do (make it) more than we don't. Once you get on stage — a big part of the Beatles is that they're a joyous band, and we should look like we're having fun. We are having fun."
That fun has increased with the recent addition of Dargan's exuberant stage presence, band members said. Dargan, 46, is a familiar face on the Madison music scene — and also a Beatles nut.
He discovered the Beatles through his sister's hand-me-down record collection when he was 7, he said. He was already playing bagpipe, and would take up guitar in his early teens. He always considered himself a true Beatles expert — until he met the other members of Get Back, he said.
When 2017 rolls around and it's time for Get Back Wisconsin to master the sonically complex "Sgt. Pepper's Lonely Hearts Club Band" and "Magical Mystery Tour" albums (both released in 1967), the band will pull in more musicians on strings and horns, Dargan said.