The chorus for "Symphony of a Thousand" is so big, there's only one place in the Overture Center for its 300-plus singers to do their vocal warm-ups before a concert: the loading dock.
The orchestra is so huge, the side "choral towers" in place for a more typical concert have to be pushed back to make room on the Overture Hall stage.
That's some of what it takes to squeeze more than 100 orchestral musicians, two adult choruses, a children's choir and eight guest vocalists into Madison's largest symphony hall to perform Gustav Mahler's Symphony No. 8 in E flat — better known as "Symphony of a Thousand."
"It's a real blockbuster," said Beverly Taylor, choral professor at UW-Madison and director of the Madison Symphony Chorus, who's been rehearsing the 165-member Madison Symphony Chorus and the 140-member UW Choral Union separately for the event since January.
Mahler's eighth, to be performed three times in the 2,159-seat Overture Hall by the Madison Symphony Orchestra from May 3-5, is a monumental undertaking, selected to close out MSO conductor John DeMain's 25th season with the orchestra.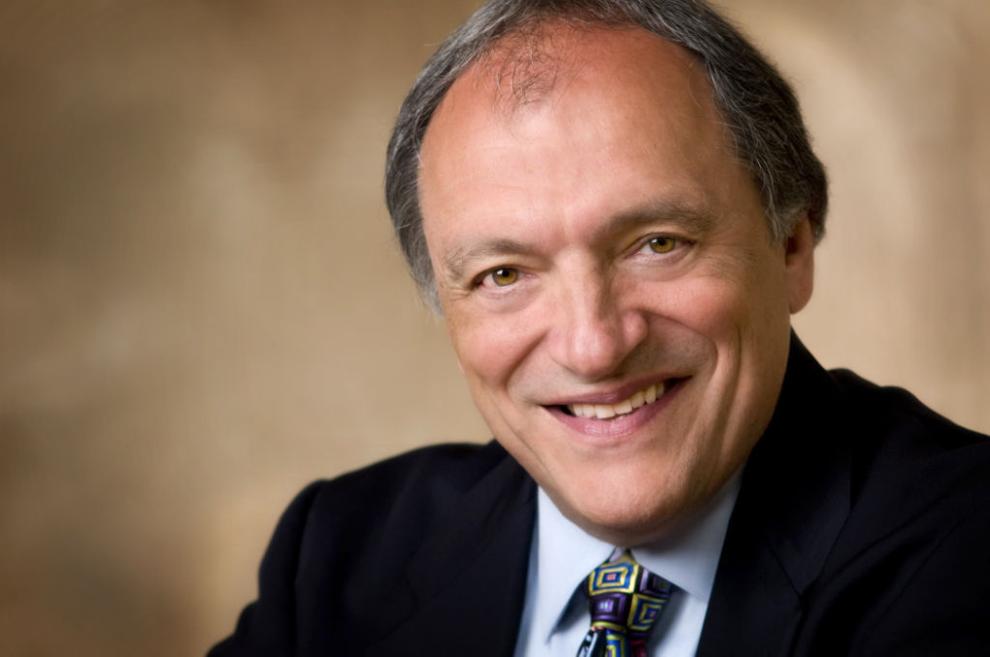 "It's a big, big, big orchestration, full of color and ideas," DeMain said.
Played and sung for 80 minutes without intermission — a feat of endurance for its singers performing in Latin and German — the work was first performed in 1910.
The last time the MSO played it was in 2005, to cap off the orchestra's inaugural season at Overture Hall.
"This is one where (Mahler) tried to combine everything, to resemble the Universe, praising God and struggling for redemption," DeMain said.
'Crazy amount of people'
The logistics of putting it all together – about 305 adult singers, 60 youth singers, eight vocal soloists, 109 on-stage instrumentalists, and seven brass players off-stage – is up to MSO general director Ann Bowen.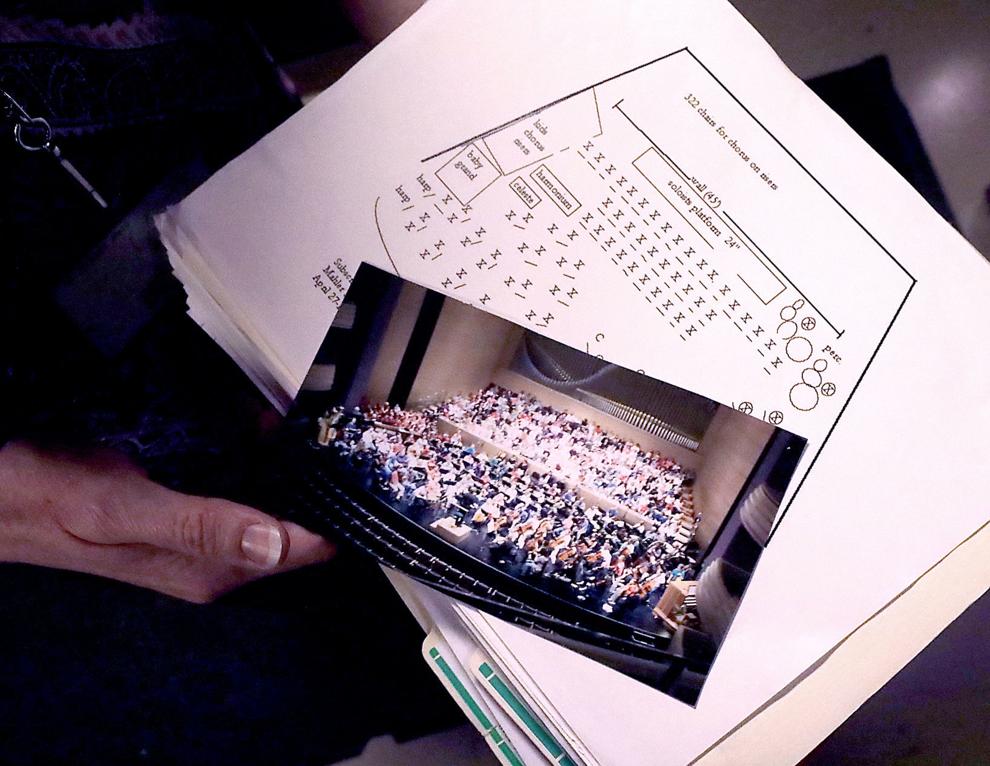 "I like to say anything that happens on the stage, other than the actual quality of the product – that's John (DeMain's) issue – is what I do," Bowen said. "I get all the pieces together, and then he works the magic."
A typical MSO concert might feature 80 or 90 musicians and their instruments on stage. "Symphony of a Thousand" also requires two sets of timpani, two harps, a piano, celeste, harmonium and organ.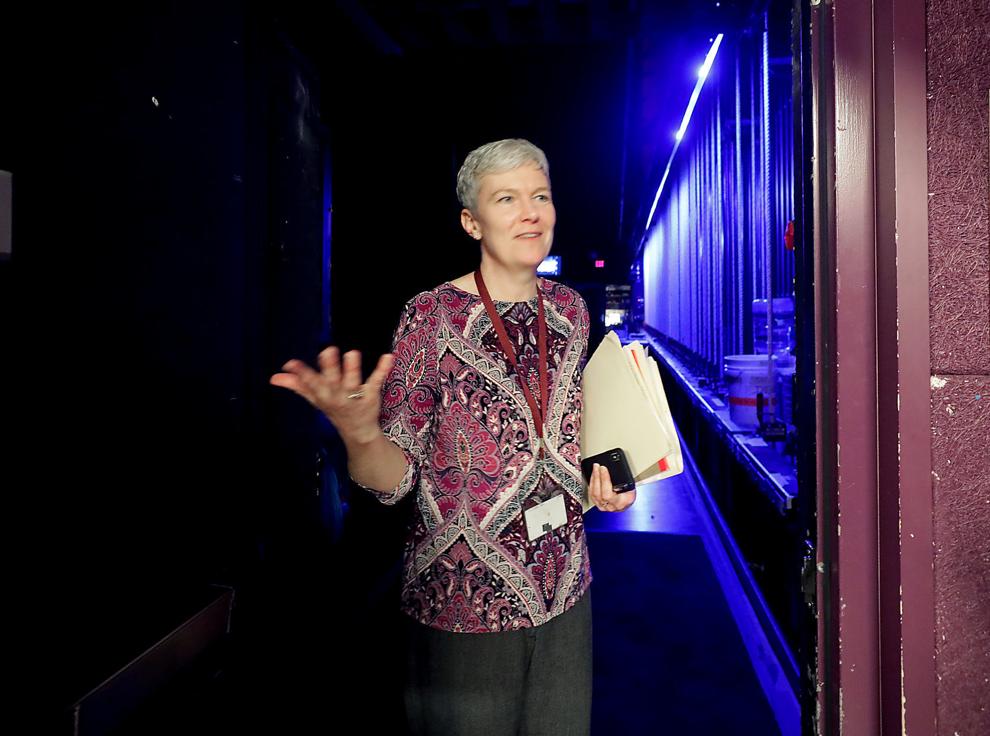 "It's a crazy amount of people," Bowen said. "For a normal symphony concert we would have maybe three flutes, three oboes. For the Mahler, it's five of all those things. Nine horns. All these trumpets. And you can't put a trumpet in somebody's ear – you have to space it all out."
The first time the MSO performed "Symphony of a Thousand" in brand-new Overture Hall, "we had CAD drawings from the architects trying to figure out exactly can this work and how is it going to work?" Bowen said. "But it worked, and it happened, so I'm a little more relaxed about it this time, because I know we're capable of having it all out there."
The orchestra's cost is around $130,000, about $40,000 more than an average concert, said Bowen, who also handles the MSO's finances. That doesn't include pay for the eight vocal soloists, "all with reputations that command some fees," she said.
In a break with convention, the soloists – sopranos Alexandra LoBianco, Emily Birsan and Emily Pogoreic; mezzo-sopranos Milena Kitic and Julie Miller; tenor Clay Hilley; baritone Michael Redding; and bass-baritone Morris Robinson – will stand not to the side of the conductor, but near the middle of the stage so DeMain can see them — along with the nearly 500 other people he is conducting.
It was actually MSO executive director Richard Mackie who proposed doing the symphony for DeMain's 25th.
"I don't ask to do things like that because I know how expensive they are," DeMain confided. "(Mackie) said, 'I think you should do it.' So I'm really thrilled to have the opportunity to do it again. It's a thrilling piece to experience live, just amazing."
The MSO had no trouble recruiting extra players for the concert "because this is a once-in-a-lifetime event for some people," Bowen said. "It is a piece you don't get to play because it does require such huge forces to pull off."
Narrow window of time
The "Symphony of a Thousand" requires a children's choir – or "as Mahler said, a boy choir, because 100 years ago it would have been just boys. But we have boys and girls," said Randal Swiggum, who's been rehearsing the 60 Madison Youth Choir singers who volunteered for the event since December.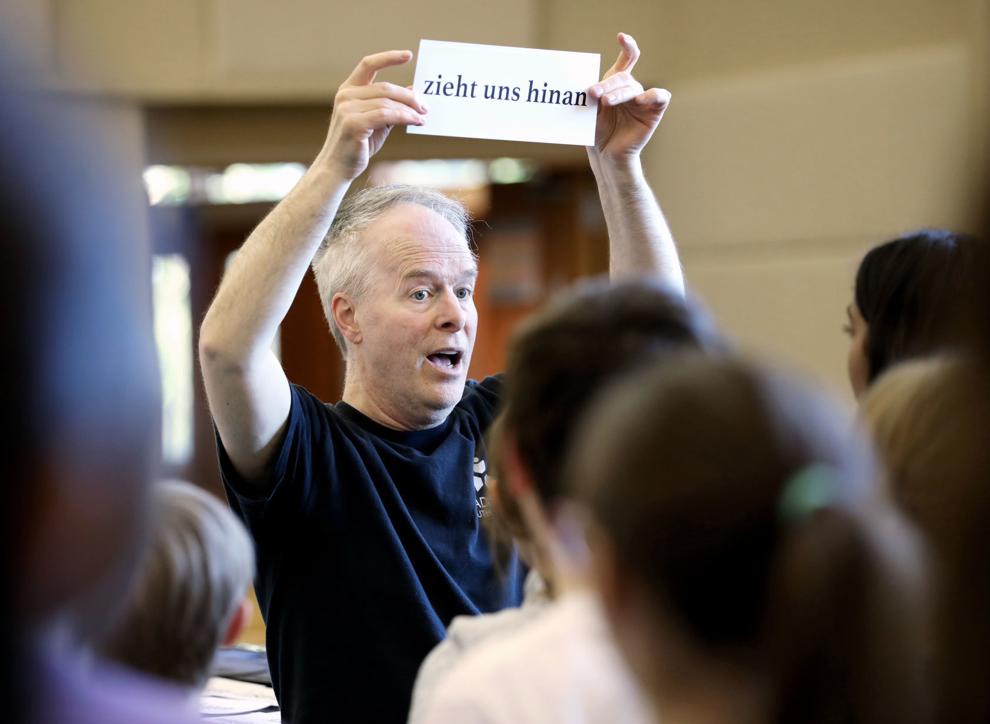 The singers range from fourth-graders to high schoolers. "It really got down to who would make this huge time commitment," Swiggum said. "The week of performance, they're going to be getting home at 10:30 at night."
Yet the youth and their parents, he said, "recognize that this is a once-in-a-lifetime thing — because to be one of the children singing in Mahler 8 only happens once." The children who sang in the MSO's 2005 performance of "Symphony of a Thousand" are now in their 20s.
"This opportunity really only comes around once – especially for boys, who (have to be) the age when they're old enough to master this really difficult music, but young enough that they're still singing boy soprano," he said. "That's a very narrow window of time."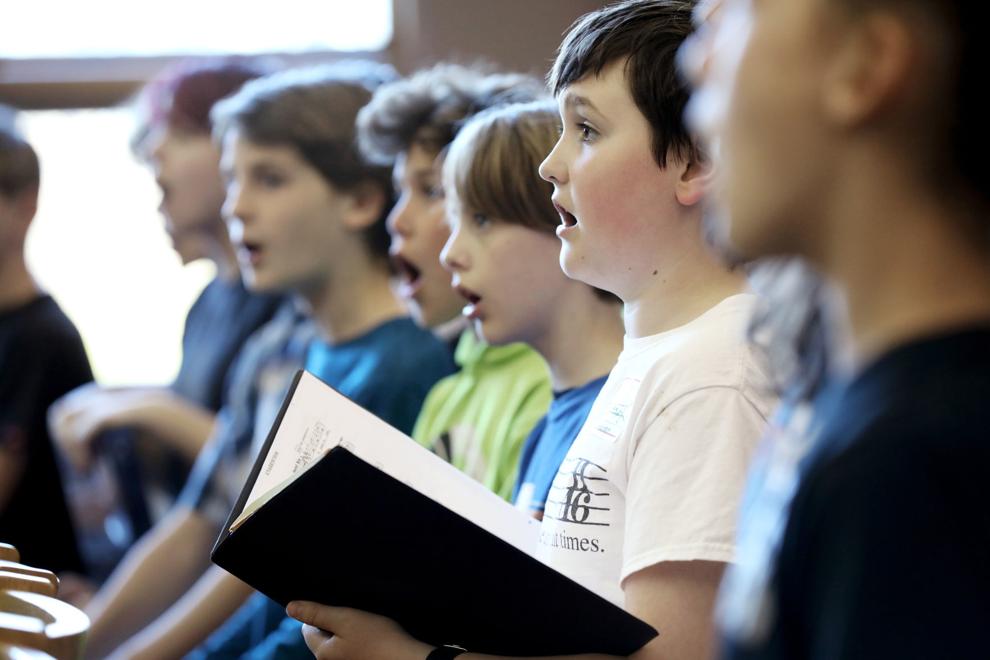 Like the two adult choirs, the youth have to sing in Latin and German, and reflect on the metaphysical ideas in Mahler's work.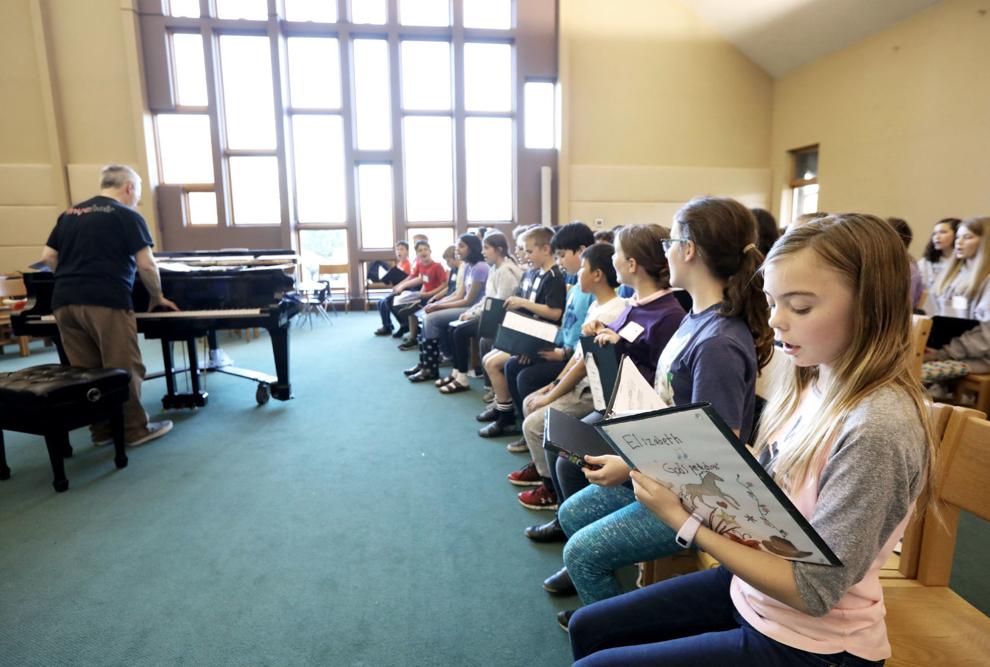 "Puzzle piece by puzzle piece, I've had to help them assemble some kind of coherent understanding of what the piece is about," Swiggum said. He's also given them a weekly "Mahler Endurance Challenge," where "they have to listen to 10 minutes of this or that, where they don't do anything. They're trying to build up their muscles for sitting still and listening for a long period of time."
Great masses of sound
For the adult singers, too, the work is both satisfying — and hard, Taylor said.
"It asks a lot from the singers in that the high notes are very, very high, both for soprano and tenor. But the writing for the basses is very, very low," she said.
The first half features a double-chorus hymn of praise, "and parts of it are lightning fast and loud, and then it goes tender in between – but a lot of joyous, exuberant writing" with multiple key changes, she said.
"What's very tricky is what you call the voice leading. That is, the audience will hear chords and great masses of sound. But if you're an individual singer, (Mahler) changes keys and makes some very hard leaps from one part to another. You have to have your ear and your voice ready at all times to handle these key shifts, which sound easy to the listener but are not easy to do."
The cumulative sound is "overwhelmingly beautiful," even in the very quietest sections, Taylor said. "Three hundred people singing triple-piano is also an incredibly beautiful thing to hear. It's magical."