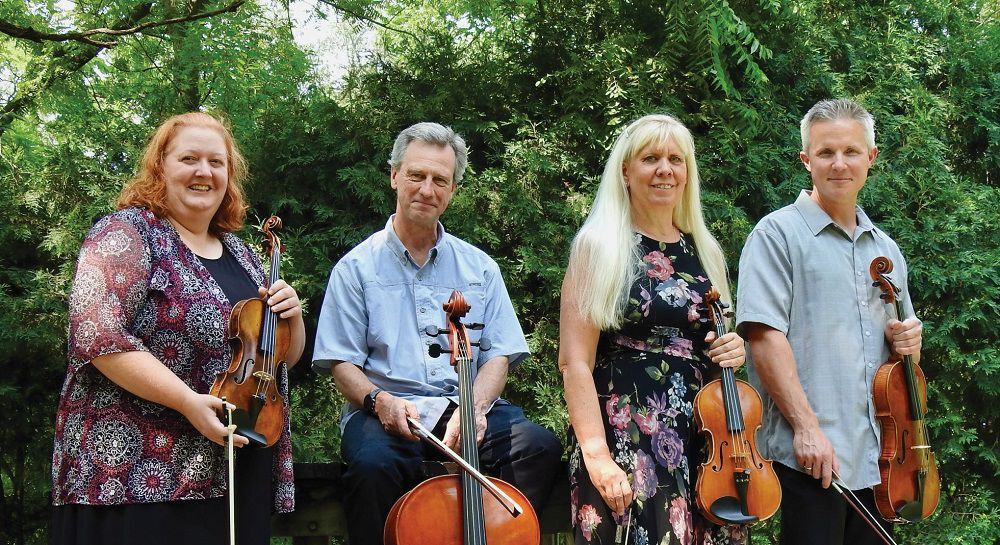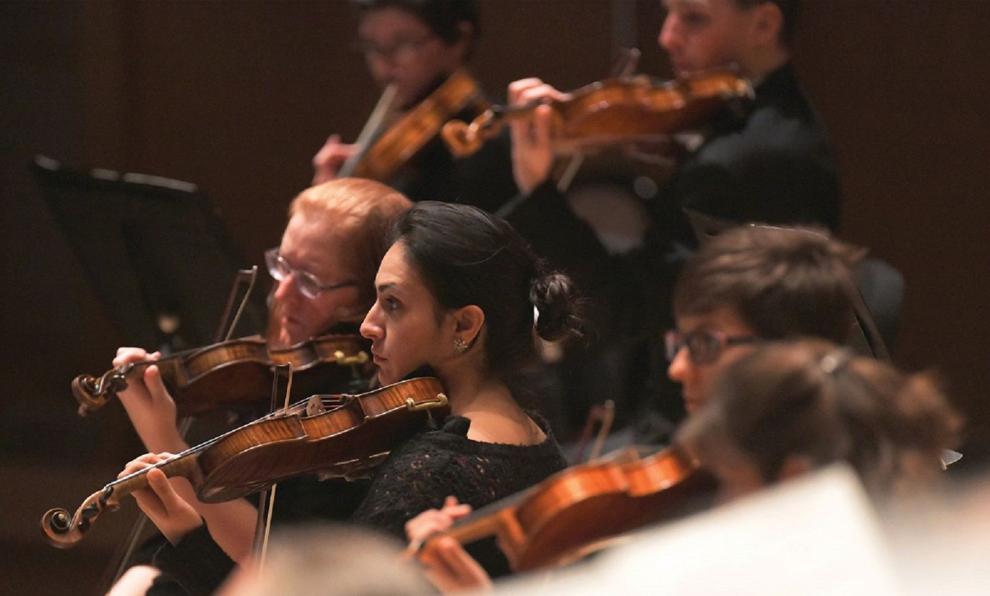 It was a scorching-hot August day, but that's not what made last month's Madison Symphony Orchestra concert memorable.
It was the music — and the fact that several hundred people were seated in Overture Hall to hear it.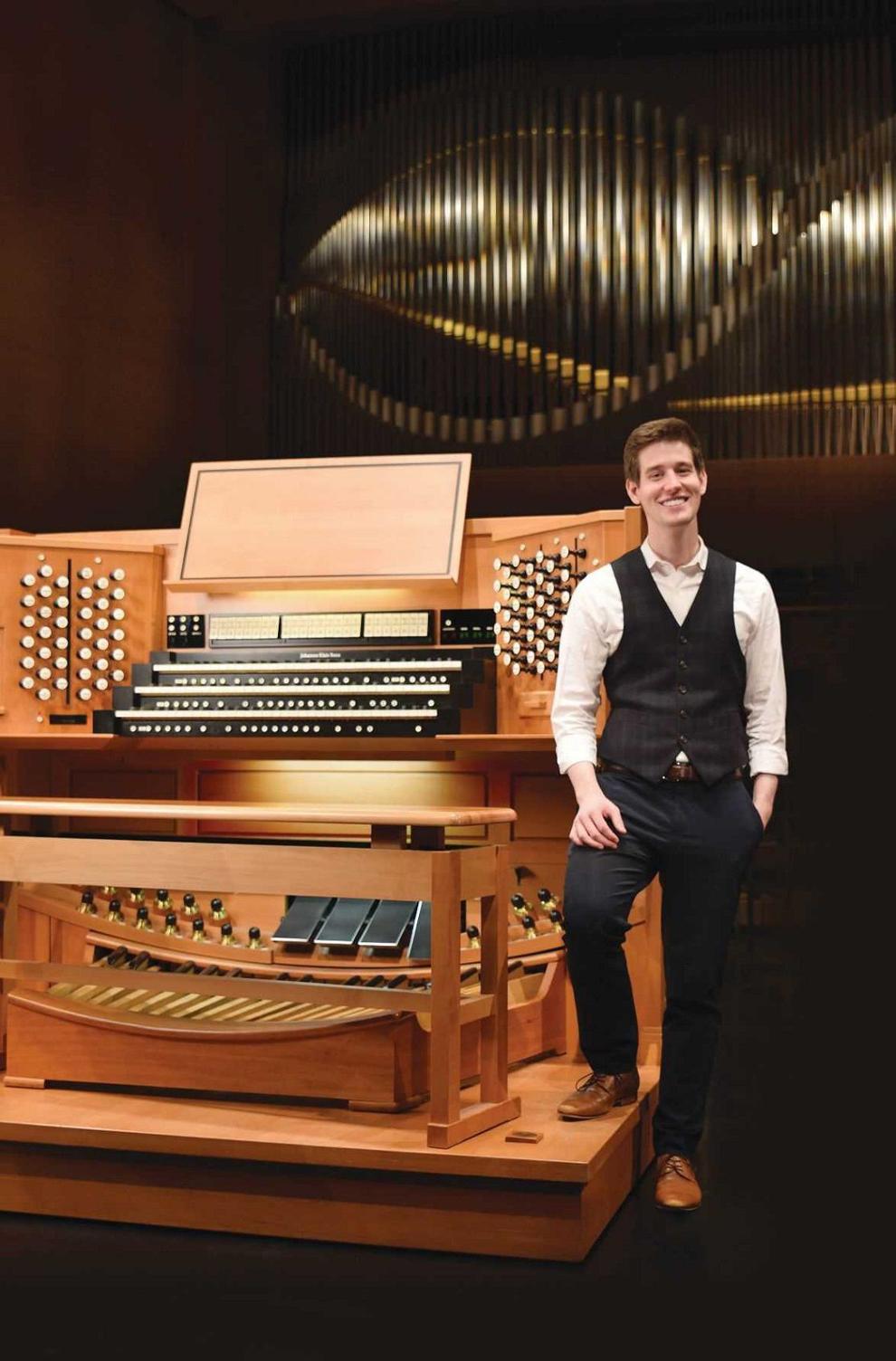 It was the first time during the pandemic that the Madison Symphony was able to invite the public into the Overture Center to hear live music of any sort. Organist Greg Zelek and a string quartet from the orchestra — all masked — performed on the large stage for a free, un-ticketed "Farmers' Market Organ Concert."
When COVID-19 shut down live performances by orchestras for much of the past year and a half, "A concern that a lot of us had was: 'Will audiences come back?'," said violist Christopher Dozoryst, who performed with the quartet at the concert.
The audience that showed up that August morning "far surpassed our expectations," he said. "I'm humbled and pleased and filled with gratitude."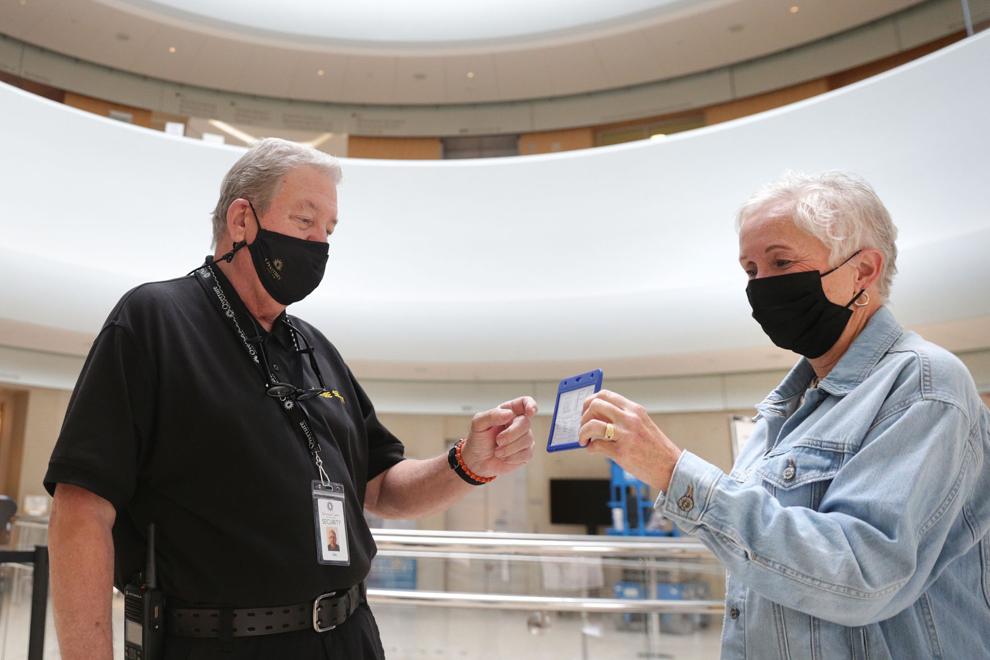 The Madison Symphony Orchestra will welcome back crowds again next weekend, when it performs a concert titled "String Spirit" at 7:30 p.m. Friday and 8 p.m. Saturday in Overture Hall, featuring the orchestra's 60-piece string section.
It will look a bit different than before COVID-19. Musicians and backstage staff will be vaccinated and masked. Audience members must follow Overture Center protocols, which include wearing masks and showing proof of vaccination or a negative COVID-19 PCR test.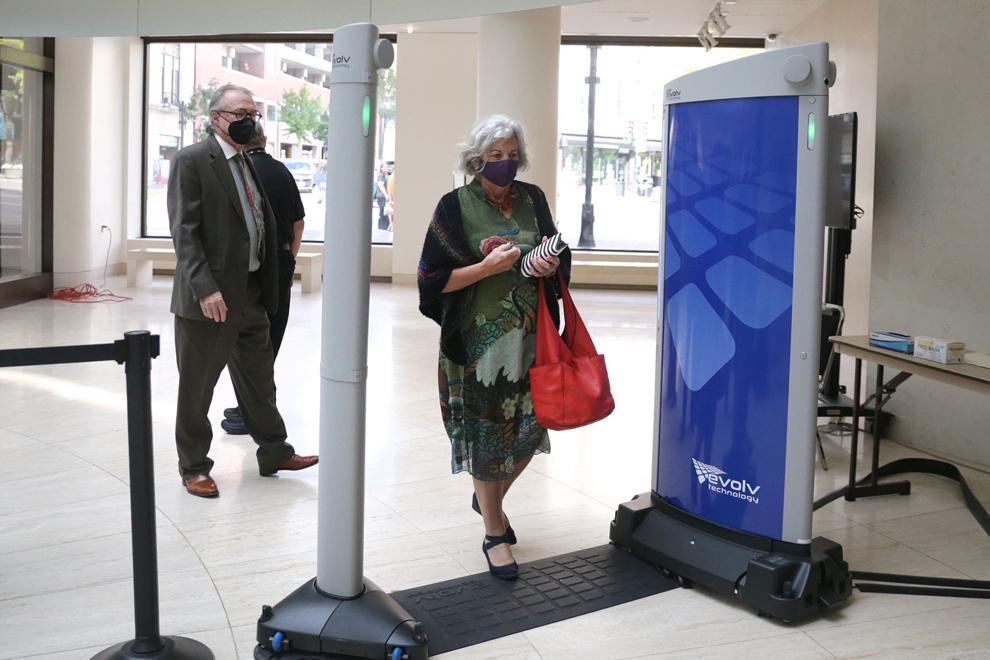 Audience seating for "String Spirit" will be in just four sections, leaving the balcony empty. There will be no intermission. A digital program for the 90-minute concert will be available as an alternative to the paper program that is usually handed out. Most noticeable: There will be no wind or brass instruments on stage.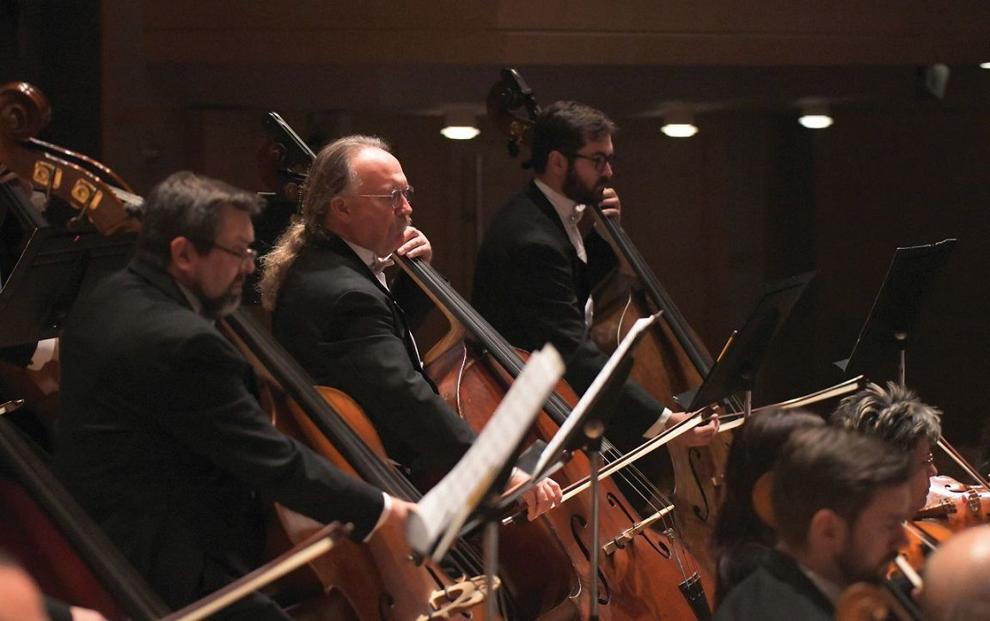 Earlier this summer, as COVID numbers dipped, the MSO took the optimistic step of announcing a September concert to mark the 250th anniversary of Beethoven's birth. Solo vocalists and the Madison Symphony Chorus would join the full 90-member symphony for Beethoven's Symphony No. 9.
But as COVID numbers began to rise in late summer and indoor mask mandates resumed, the symphony made a quick pivot and replaced the Beethoven concert with the "String Spirit" program — featuring only musicians who can perform wearing masks. Wind and brass players would get paid but would not be able to play because of how their instruments work.
It was one of many rapid shifts the orchestra has had to make during the pandemic. In the past year and half, educational programs had to go online. Concerts had to be rescheduled. And Beethoven's Ninth was postponed to next season.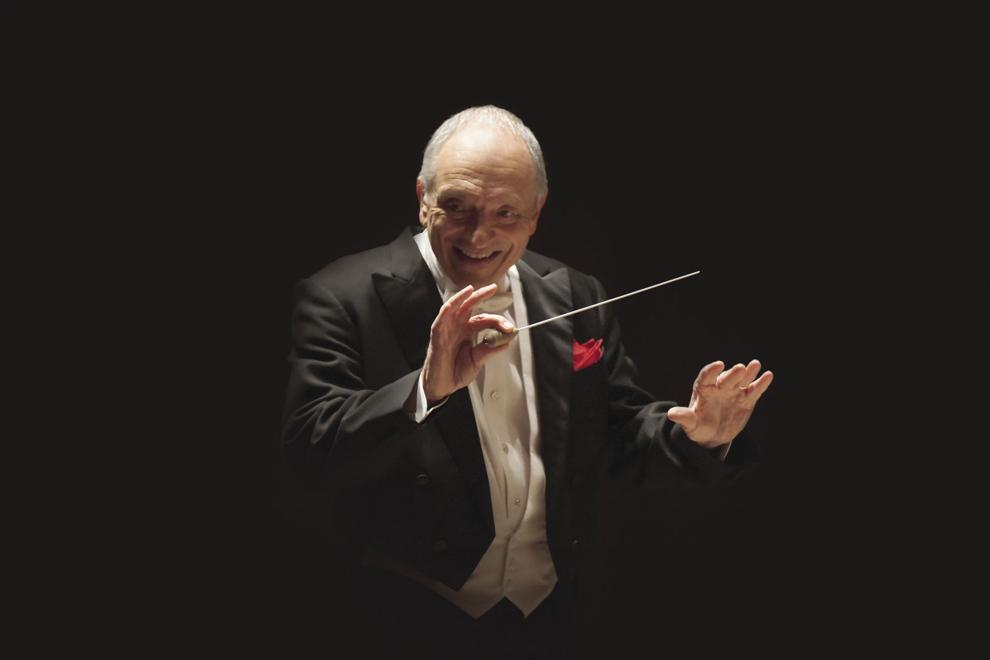 "I've always thought of the symphony like a battleship. We're not particularly agile," said general manager Ann Bowen, the orchestra's interim executive director. "But we've certainly learned in the past 18 months to be more responsive and resilient. We're a lot more agile than we thought."
"String Spirit" will feature Tchaikovsky's "Serenade for Strings in C major"; a performance of Elgar's "Introduction and Allegro for Strings" performed by the orchestra's Rhapsodie Quartet; and Poulenc's "Concerto for Organ, Timpani and Strings in G minor" featuring principal organist Greg Zelek. Tickets range from $20 to $60, with a 50% discount for subscribers.
Selling out the September concert is not the goal, said music director John DeMain.
"We want to get on that stage and play," he said. "I know there are people out there who really want to hear live music."
A full season
The symphony's regular season kicks off in October, featuring most of the music and guest artists originally scheduled for the 2020-21 season before it was canceled because of the pandemic.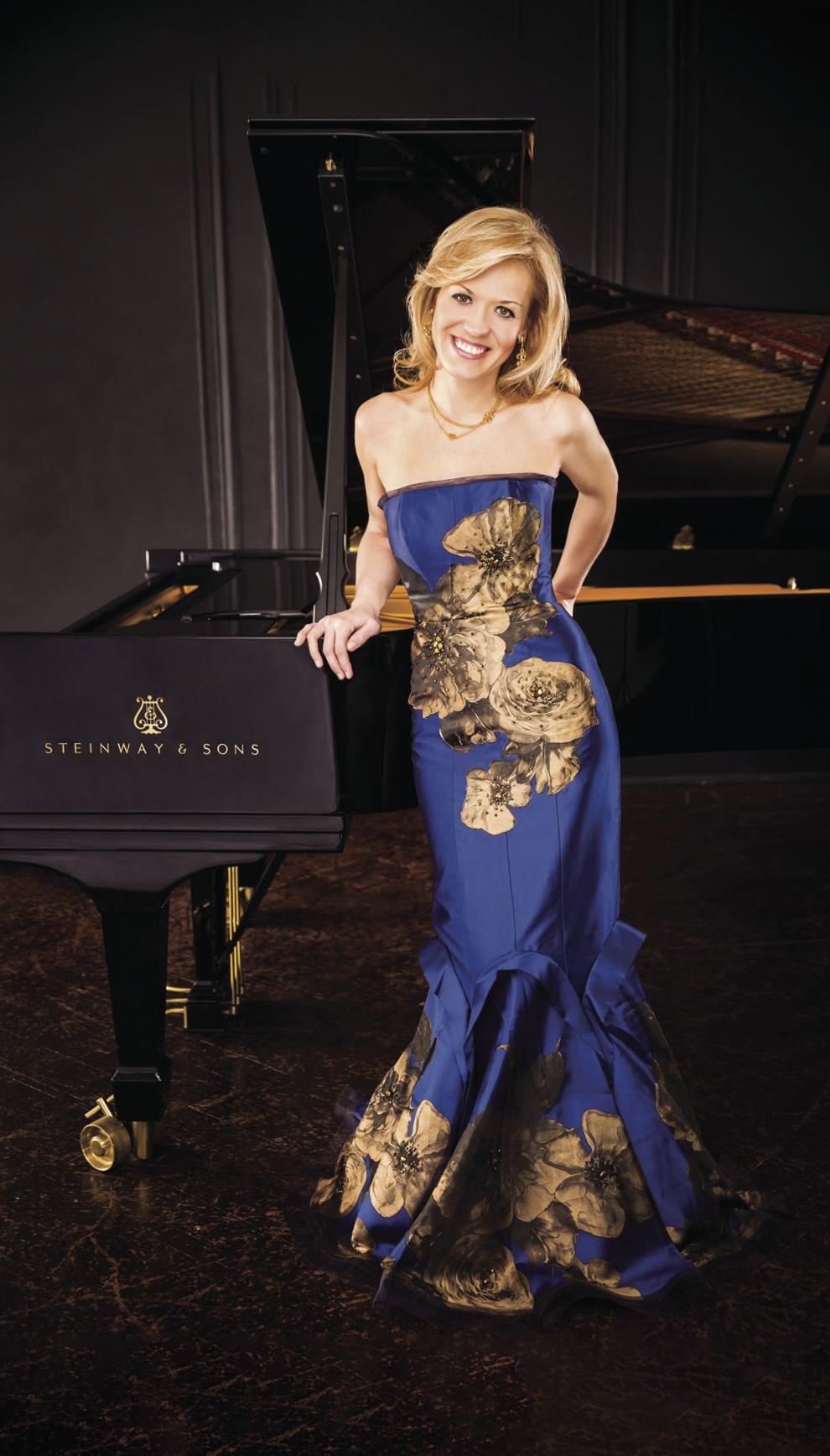 Symphony staff are figuring out stage logistics for the Oct. 15-17 concerts, titled "Ravishing Rhapsody" and featuring guest pianist Olga Kern. The orchestra's 22 brass and woodwind players will be back onstage, but spaced six feet apart so they can play their instruments unmasked, Bowen said.
Cuban-American cellist Thomas Mesa is featured in the Madison Symphony program scheduled for Nov. 12-14. "A Madison Symphony Christmas" will return Dec. 3-5, with 300 musical artists and a live audience.
The season will continue through May 2022, with violinist Kelly Hall-Tompkins performing the Madison premiere of Wynton Marsalis' Violin Concerto and organist Greg Zelek with Saint-Saëns' "Organ Symphony" in January; violinist Gil Shaham with the Beethoven Violin Concerto in March; Beethoven's "Missa Solemnis" in April; and pianist Garrick Ohlsson with an all-Beethoven program in May.
Pandemic lessons
Stay-at-home orders last year universally forced arts organizations to find new ways to remain connected with their audiences. The MSO produced virtual organ concerts, live-streamed a vastly scaled down "Madison Symphony Christmas" and presented a special "Final Forte" competition, featuring top Madison-area high school musicians, so that it could be broadcast later on PBS Wisconsin.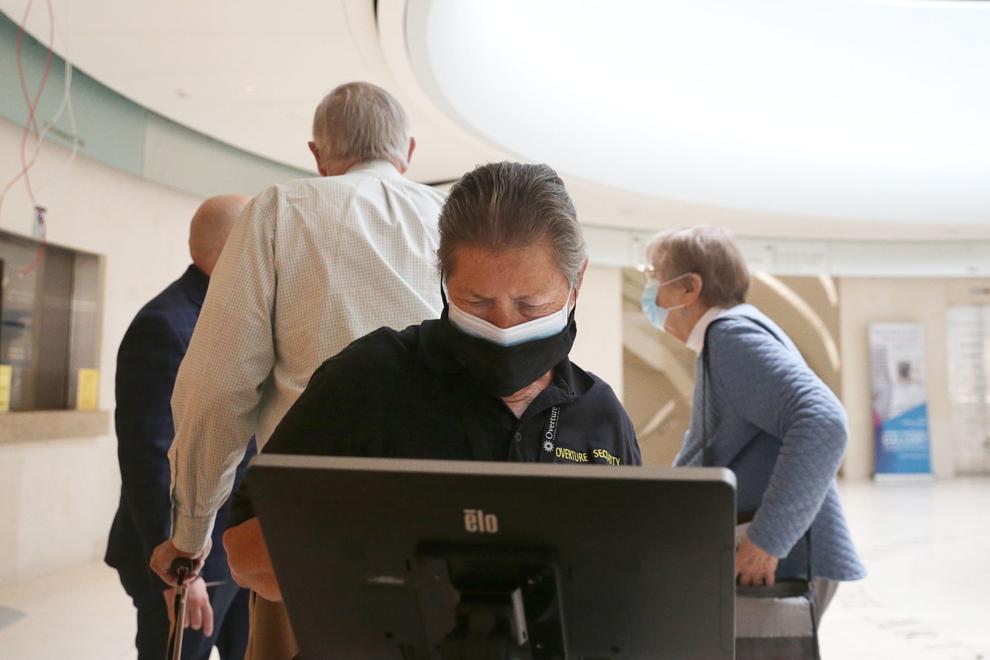 Educational programs that went online last year are now resuming in person, said Kathryn Schwarzmann, the orchestra's director of education. HeartStrings, the orchestra's interactive music program that performs in health care and residential settings for audiences who otherwise might not be able to access live music, is scheduled to perform 90 concerts this season in 10 area facilities. The orchestra's "Link Up" and "Up Close and Musical" programs for area schools will return in person to classrooms, although large concerts for area schoolchildren have been moved to next spring.
Throughout the canceled 2020-21 season, musicians were paid and the symphony continued to get solid financial support from individuals, companies and foundations, development director Casey Oelkers said.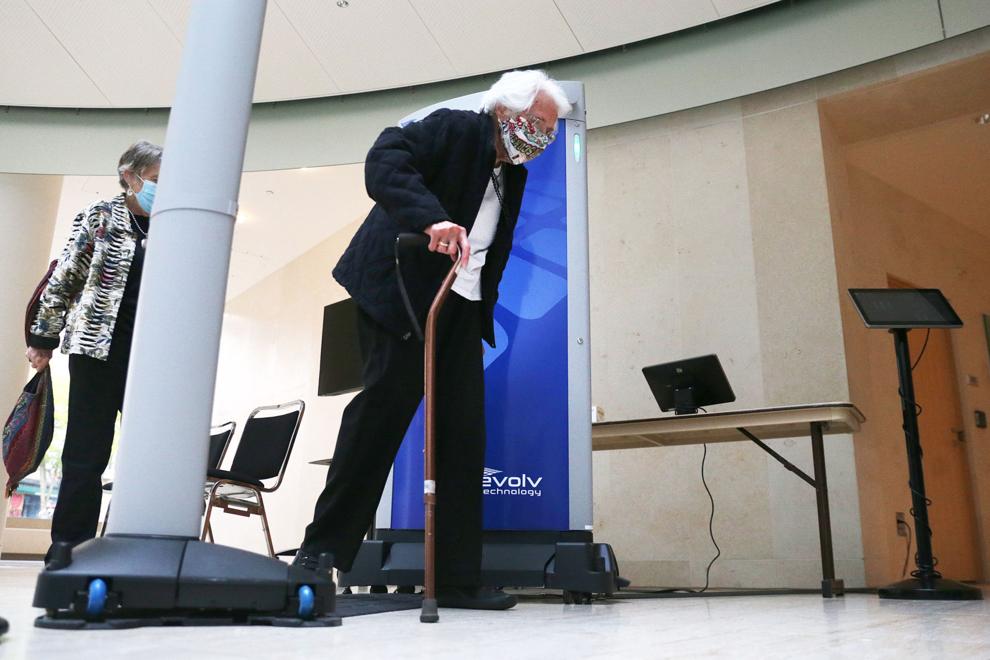 Still, she said, she's looking forward to reconnecting with donors in person.
"I feel hopeful for our art form. People love being at concerts," she said.
Jeff Bauer, a member of the symphony's chorus and board who moved to Madison four years ago in part because of the quality of its orchestra, attends every Madison Symphony Orchestra concert, sometimes returning to hear the same program twice, he said.
Going a year and a half without live symphony concerts was "terrible," he said.
So in August, Bauer and his wife Beth were sure to attend the Farmers' Market concert in Overture Hall. Bauer, a health data expert, said he was impressed by the thoroughness and politeness of Overture staff as visitors were asked to comply with health and safety requirements.
And returning to a concert hall with others "was a great delight."
"My wife and I were almost tearful at the end," he said. "We're back in Overture Hall, not just with the music, but with other people."