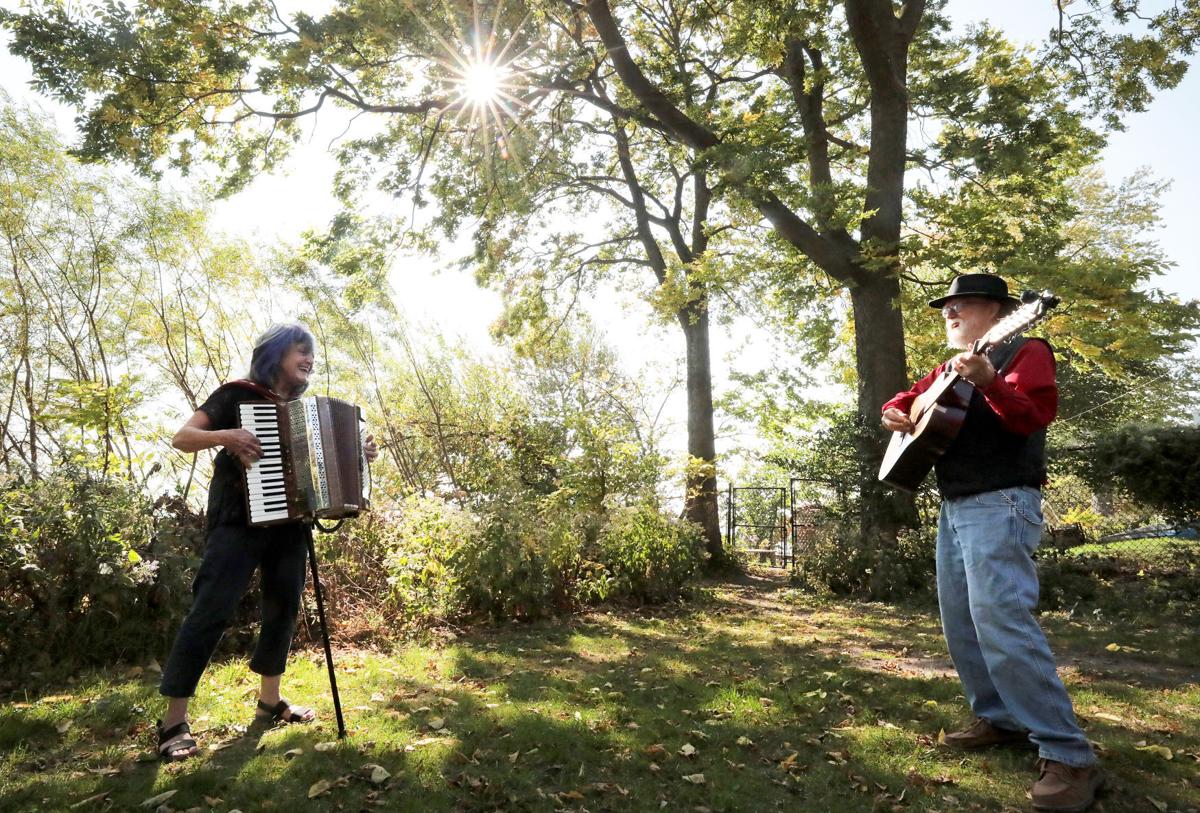 Lou and Peter Berryman, Madison's longtime humorous folk duo, have been in a careful COVID-19 quarantine that's led to some creative song creation and recording.
Their song, "Whatcha Thinkin'" with the line, "Put your mask on dear'n come on over here, you can stare at the wall with me," was penned in a unique manner while the pair has been separated by the 1.8 miles between their homes. They've only met in person a few times over the past seven months, keeping at least 10 feet between each other at B.B. Clarke Beach in front of Lou's house on Madison's Near East Side.
They stay away because of loved ones with risk factors that make it more dangerous for them to get the virus.
Peter's wife has a rare kidney disease, and Lou (short for Louise) and her husband are temporarily living with her husband's 100-year-old mother.
The two aren't husband and wife, but were married for seven years in the late '60s and early '70s. They've made a career out of writing playful songs and performing together.
Both 73, they're semi-retired, and no longer touring nationally. But the pandemic has forced them to stop their limited performance schedule and go digital with their songwriting.
Peter's the lyricist and plays guitar, while Lou generally writes the melodies and plays accordion. They both sing. While there's a lot to their new method of recording, Lou describes it simply: Once they've decided a song is ready, the lead records his or her part on an iPhone, and emails it to the other, who makes a separate recording of their part, while watching and listening to the video.
Then, Peter stitches the two videos together using iMovie, and produces a split-screen "performance" that they put on YouTube and their website.
They started using this method in April, and the first song they wrote was about voting. "It was a surprise to both of us that it worked out," Peter said. "Because we were basing it on the same chords, the harmonies worked out."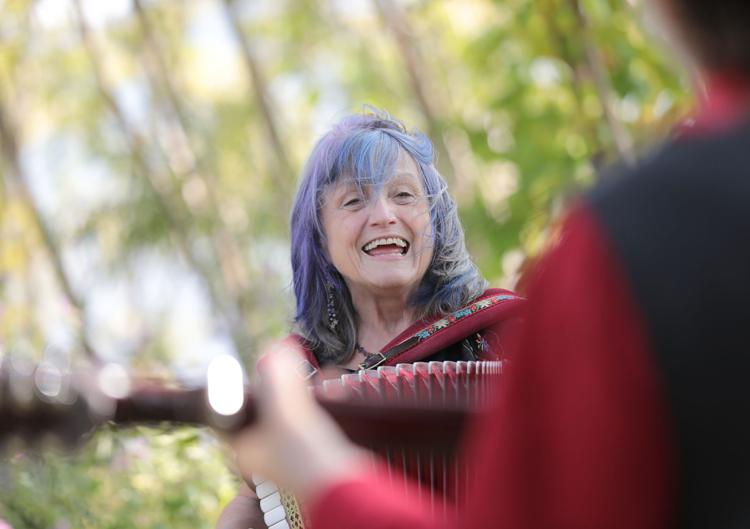 In a column he wrote for the local folk music society newsletter, Peter explained how they try to glance toward the other's pretend location every so often. In a trick Lou invented, he said, they clip the lyric sheet "over toward where the other person would be standing if we were really together physically, so that it looks like the accompanist is looking at the lead singer."
Their first try wasn't without problems, however. Peter didn't tell Lou what the time signature was, meaning how many beats were in each measure. "He wrote his in 4/4 and I wrote mine in 3/4," Lou said, laughing.
"It was pretty psychedelic the first time," Peter said.
They can't make their videos with Zoom because there's a time lag. "We pretty much have to do it this way. We don't know of any other way to do it, really," he said.
So far, they've recorded six new songs that they've posted to their website. One, "Doncutcher Hair," is dedicated to Peter's wife, Kristi Seifert. In it, he begs her to let her hair grow.
"I said to my partner this morning, I rarely implore you like this
I know you're all your own person to fix up however you wish.
I know that I'm just an old hippy, and fashion has changed, I'm aware.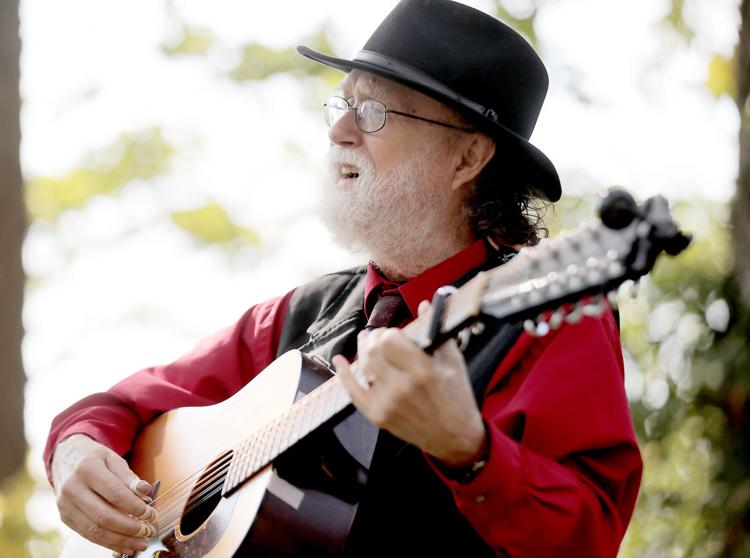 So mine's an old-fashioned aesthetic, but doncutcher, doncutcher hair."
Even before COVID-19, Lou and Peter had backed off their rigorous touring schedule. Still, they had to cancel an annual show they do at the end of March that they booked at the Brink Lounge. "It's kind of an anniversary show," Lou said. "We do all of our old, old, old songs."
They also had to scrap a show they always play in Olin Park in May. By the end of March, they'd stopped booking new shows.
40 years
Peter said the isolation he's experienced during the pandemic has given him the opportunity to go back over snippets of songs he's worked on over the last 40 years.
"I have so many unfinished songs and verses without choruses, and choruses without verses, and titles without songs. And last verses without first verses."
Lou and Peter, who have great chemistry on stage, first formed a high school band in Appleton in 1964. They got married in late 1967 and by about 1975 "we weren't married anymore. It was pretty gradual," Lou said. "We were really good friends and we both had agreed that our marriage was over, but it took a while to realize it."
Or as Peter likes to say, "Our friendship survived a brief marriage." He's been married to Seifert since the late '70s. Lou married Mark Hodgson in the mid-'80s.
Lou and Peter had acoustic jug and blues bands in the 1960s. They spent five years living in Canada, and in 1973, they moved to Madison, where they began performing and recording as a duo.
By about 1977, they quit their part-time day jobs. Their music took off shortly after, when they landed a weekly gig at the old Club de Wash on West Washington Avenue, where they played regularly for almost 10 years. The club was part of the Hotel Washington, destroyed by fire in 1996.
The Berrymans would go on to perform three times on Garrison Keillor's radio variety show, "A Prairie Home Companion." And, in 2004, the former Madison Repertory Theatre staged a musical of their songs, called "Love is the Weirdest of All: The Music of Lou and Peter Berryman."
Tied to Madison
The duo are inexorably tied to Madison. Their famous "Madison Wisconsin" is a love song to the city. It details how when they tour the country, fans always ask about Madison. Lou sings: "At the end of each performance we blow the audience a kiss. And when following the show, they come up to say hello, it seems it always turns to this."
Then Peter comes in: "So how's old Madison, Wisconsin? Is that Paul Soglin still the mayor? And is Rennebohm's expanding, Is the Club de Wash still there?"
He continues: "I used to sit out on the Terrace and watch my grade point disappear. For the life of me, I don't know how I wound up here."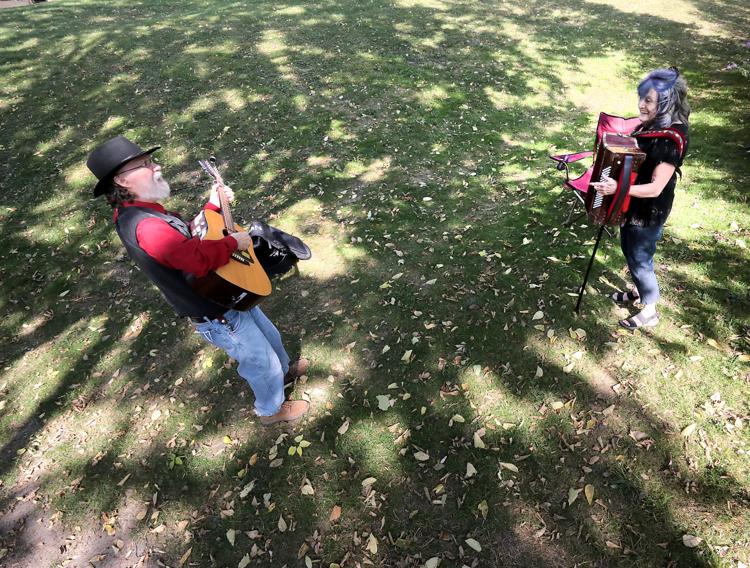 That song is on the album, "Goodnight Everybody." Lou and Peter have put out 20 CDs, five of them digital reproductions of their first LPs. They estimate they come up with an album's worth of songs about every two years, or a finished song every two months. "I think we're up with that pace, whether they're as good as they used to be, who knows?" Peter said.
They're missing audience participation, Peter said, because they view their audience "as a third conspirator in writing songs." They can gauge the quality of a song when they perform it, and if they feel the need, can take a song "back to the workshop" to fix it up, he said.
Now they rely on social media comments, which Peter said are a great help. "It's a funny feeling. In a way, you feel like you're sitting on the moon writing songs, or desert island or something."
The Berrymans don't yet have an upcoming album based on their COVID output, but they're getting close to having enough songs to consider producing one.
"These days it's different, of course, with the pandemic," Peter said. "So we may wait until things get better in that regard so that we can re-record these songs standing side by side."
But, reconsidering, he added, "if this lockdown continues and continues, maybe we will put an album out, recorded this weird way."
Arboretum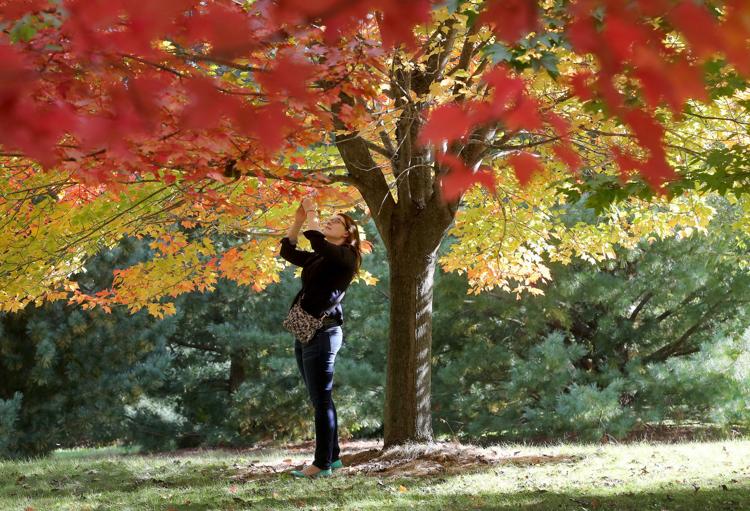 Fall paddle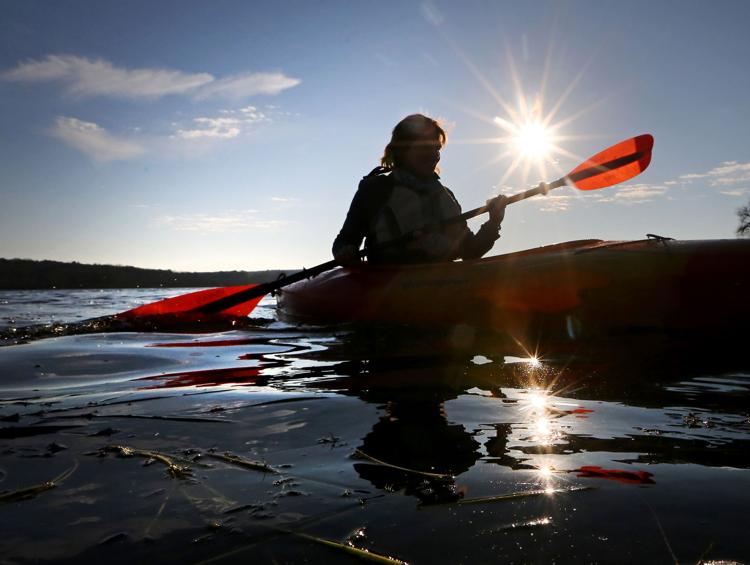 Fall color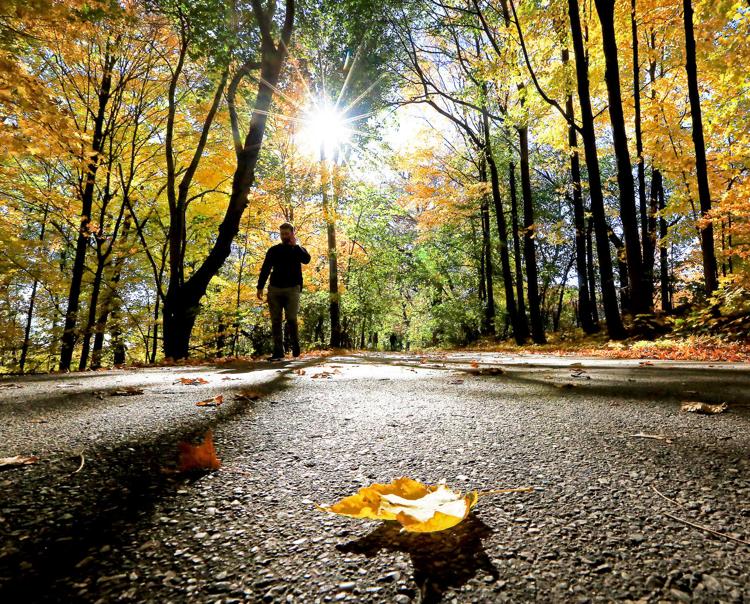 Pretty maple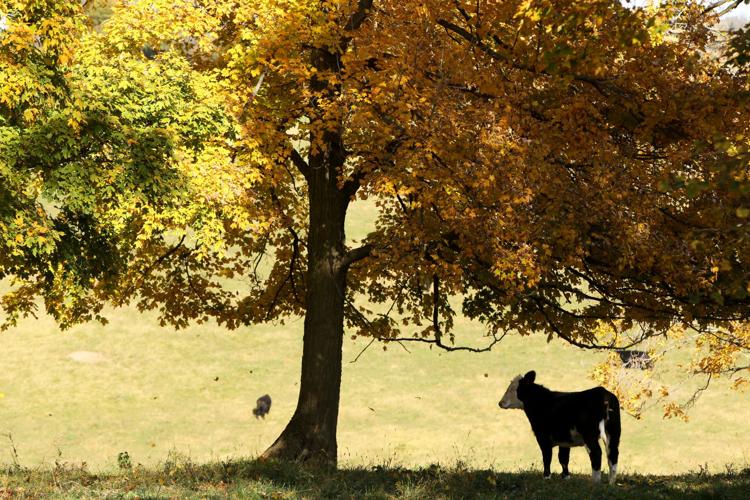 Tea time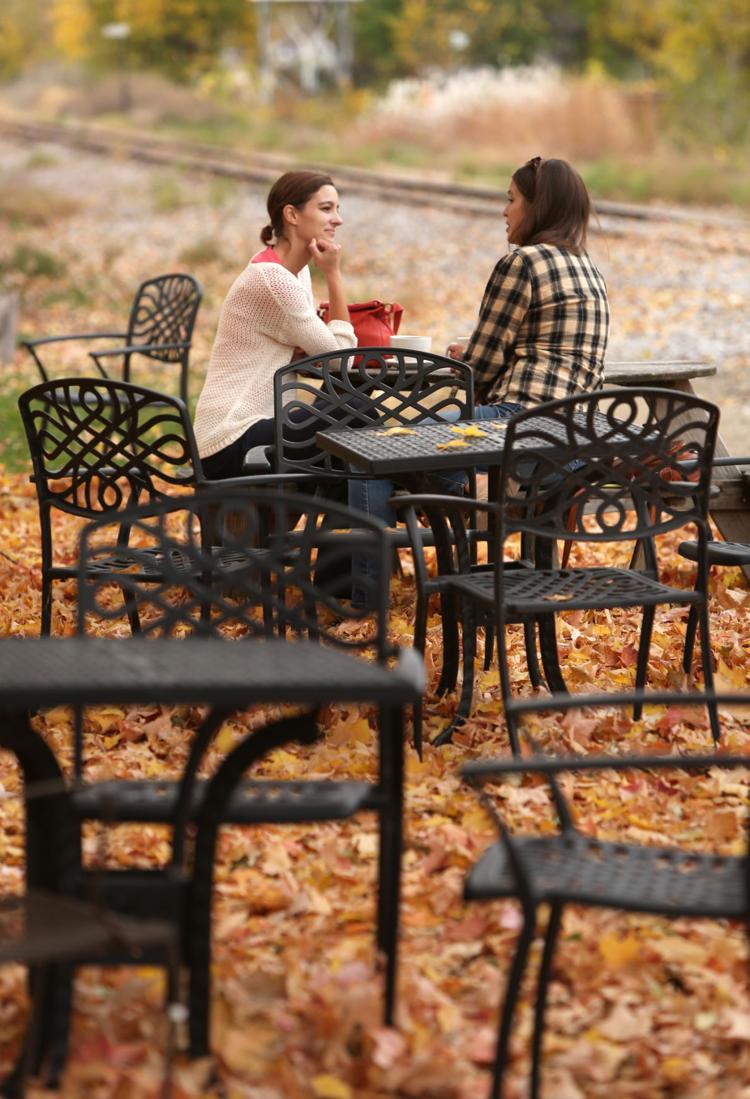 Leaf fun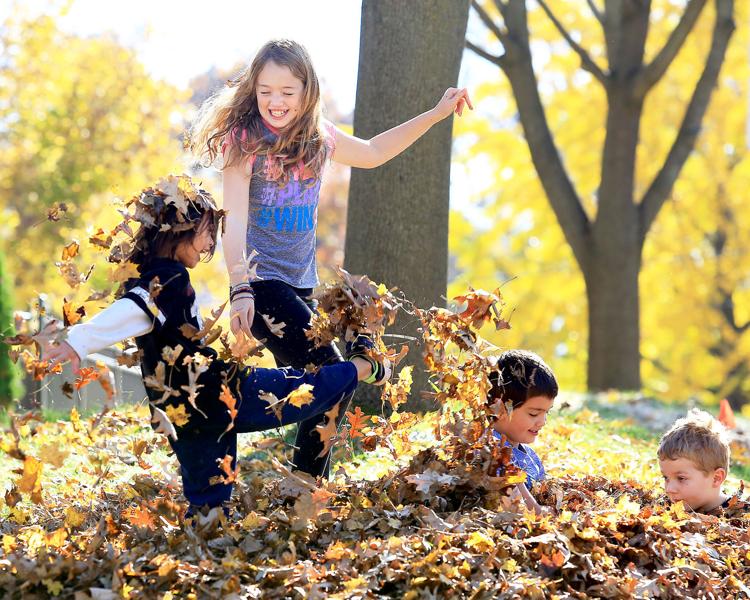 McKee Farms Park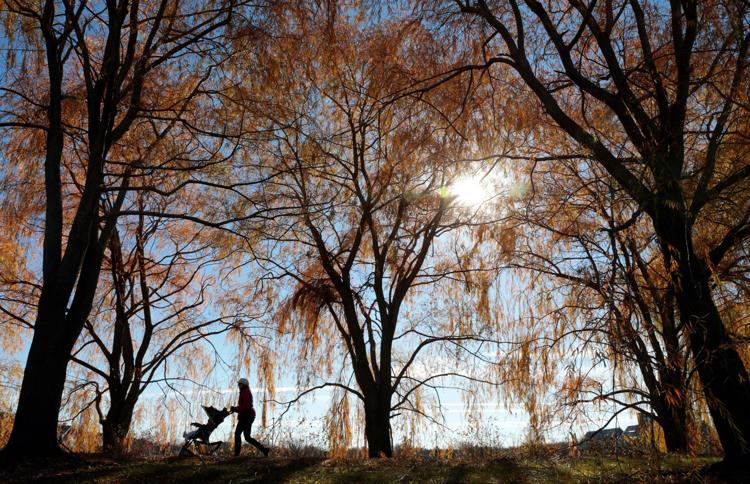 Biking through the arboretum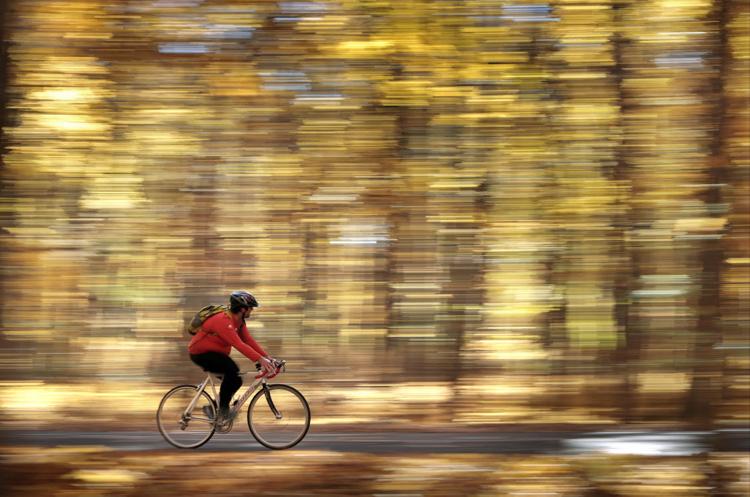 Campus color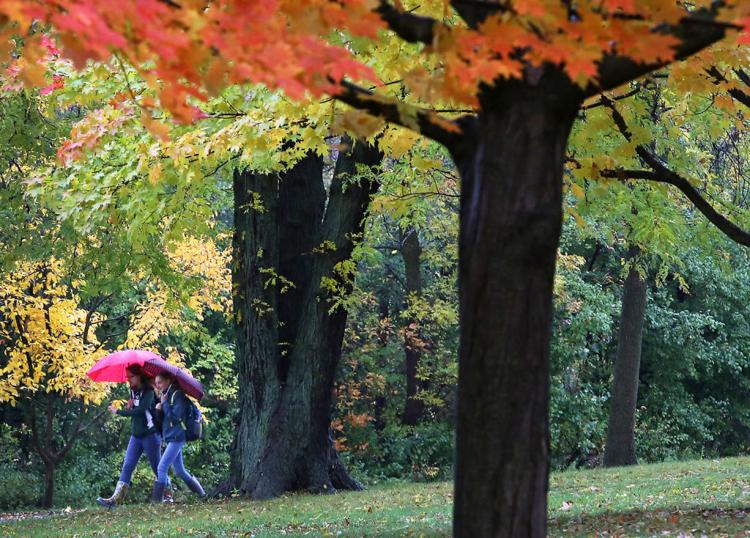 Fall frolic
Biking in fall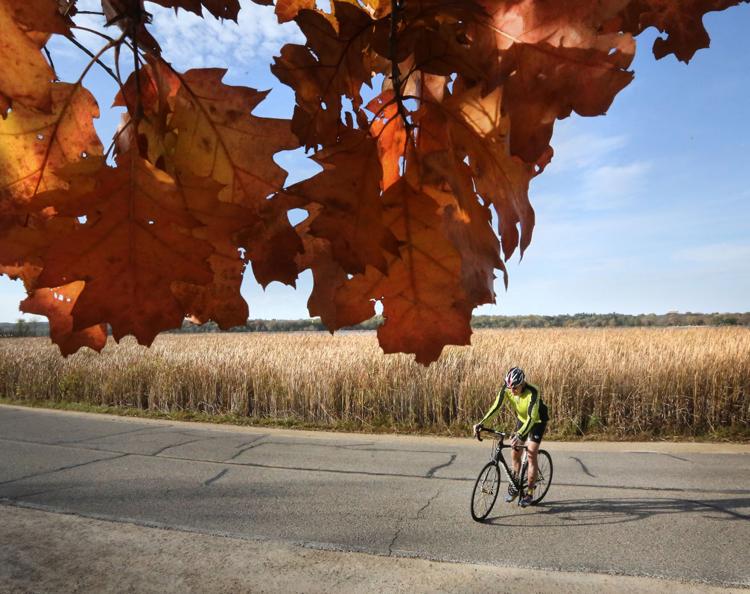 Ginseng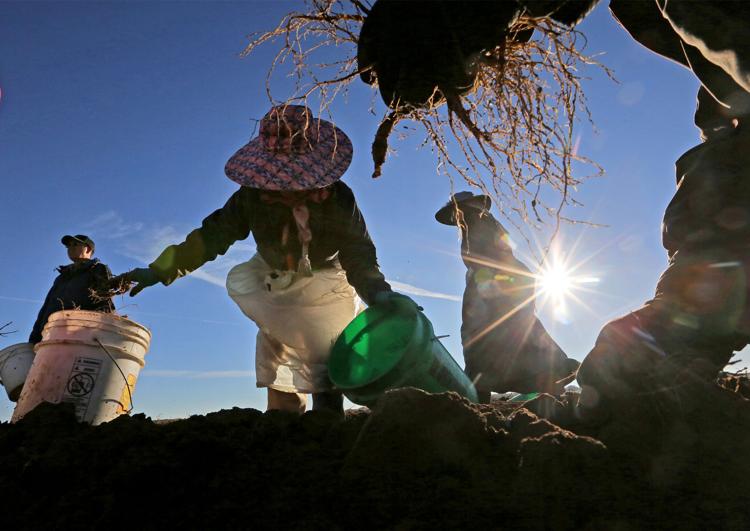 Fall produce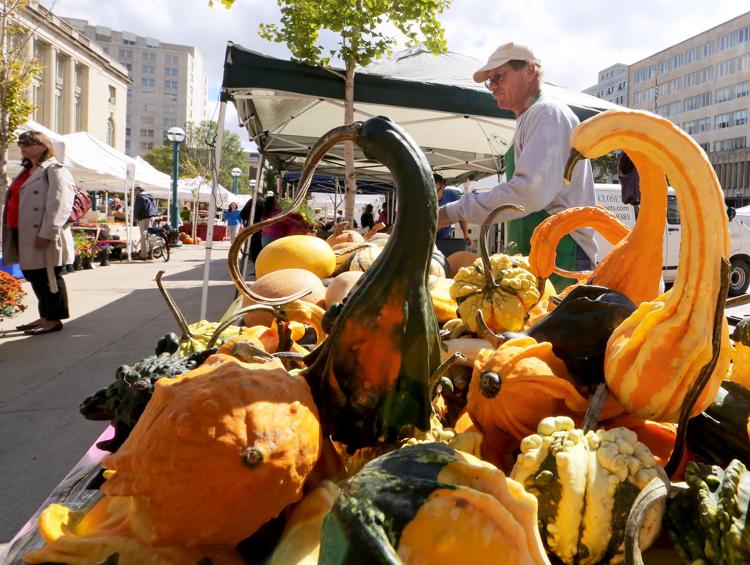 Iowa County colors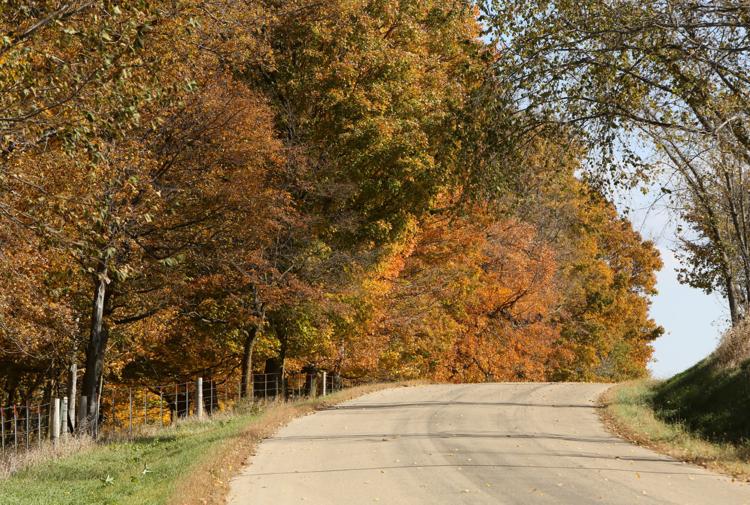 Autumn sunset
Camping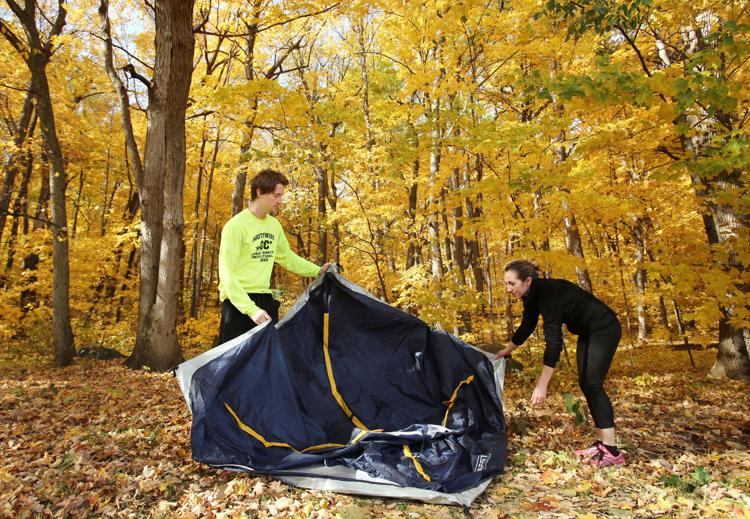 Enjoying the arboretum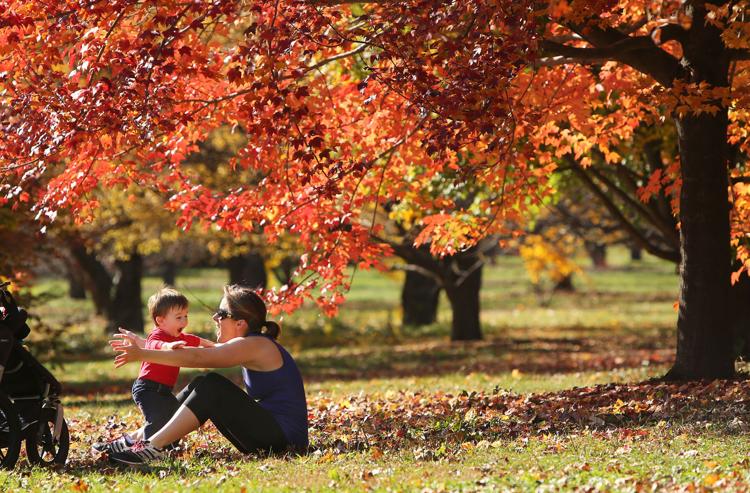 Hiking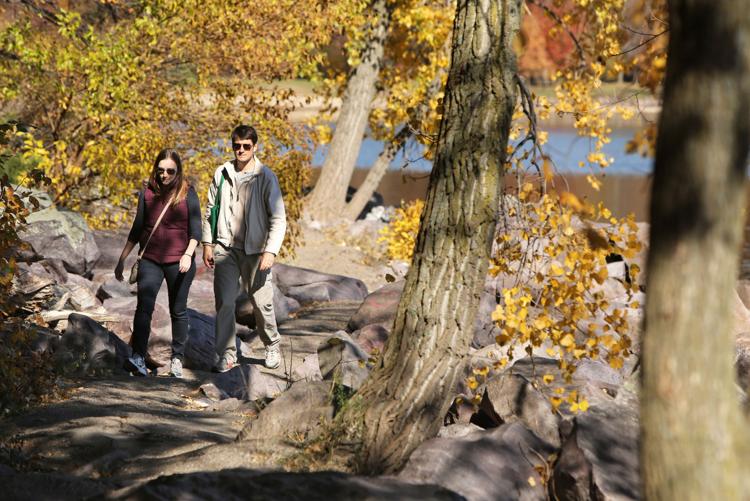 Tenney Park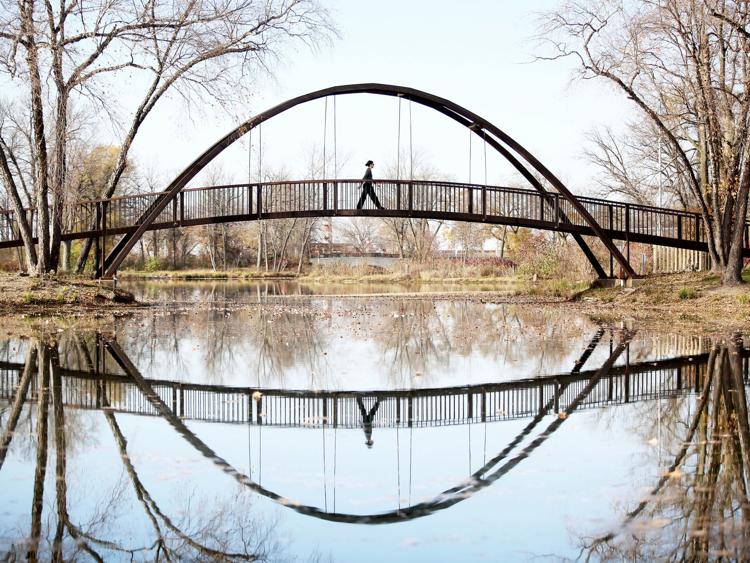 Visiting Lincoln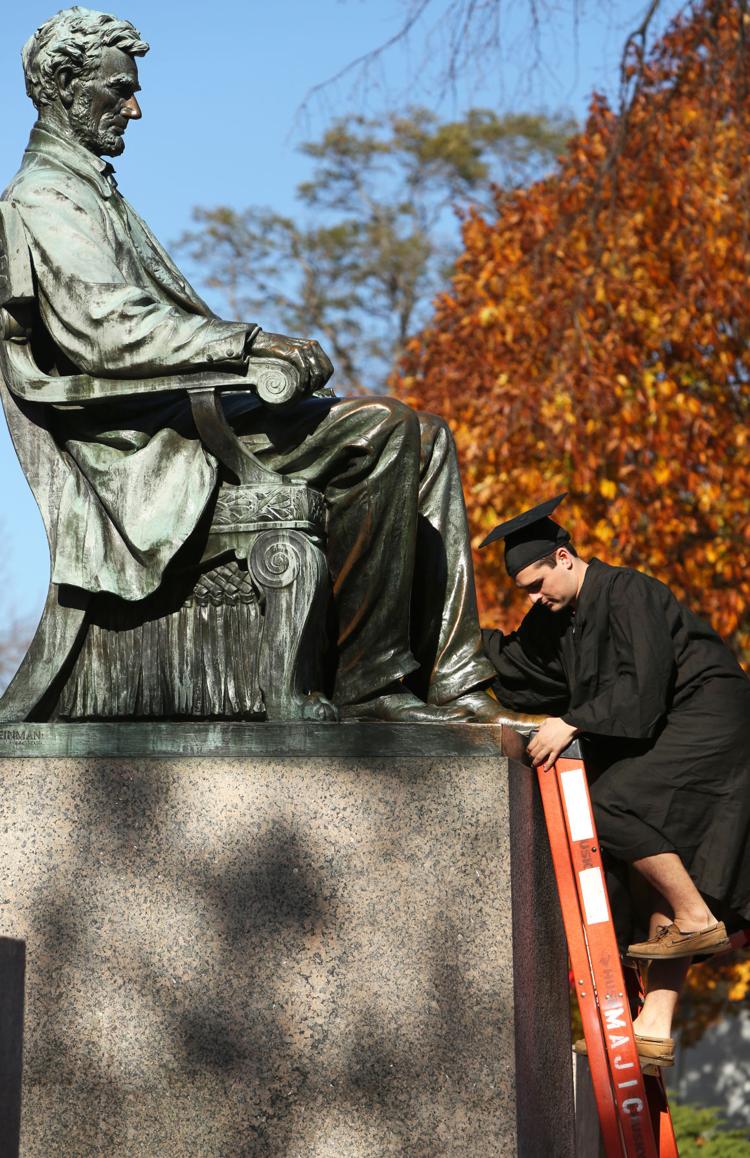 Friends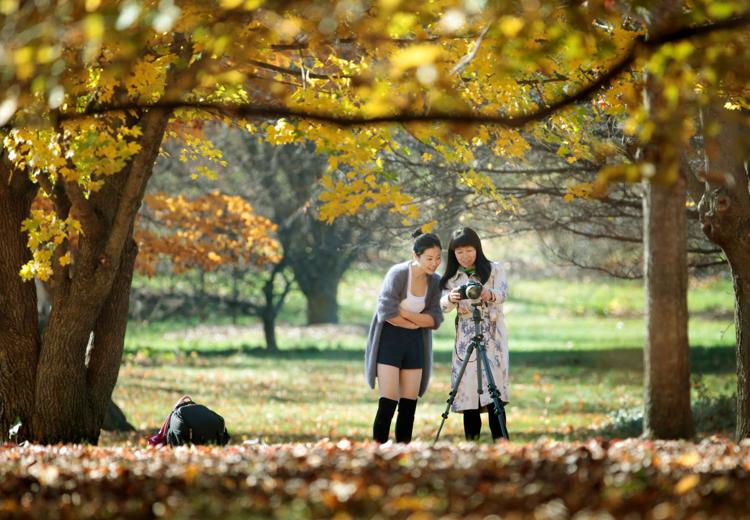 Devil's Lake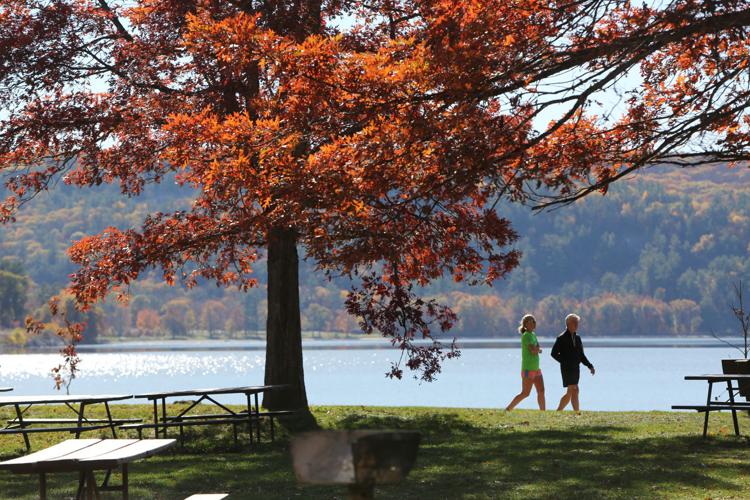 Laughing at the locks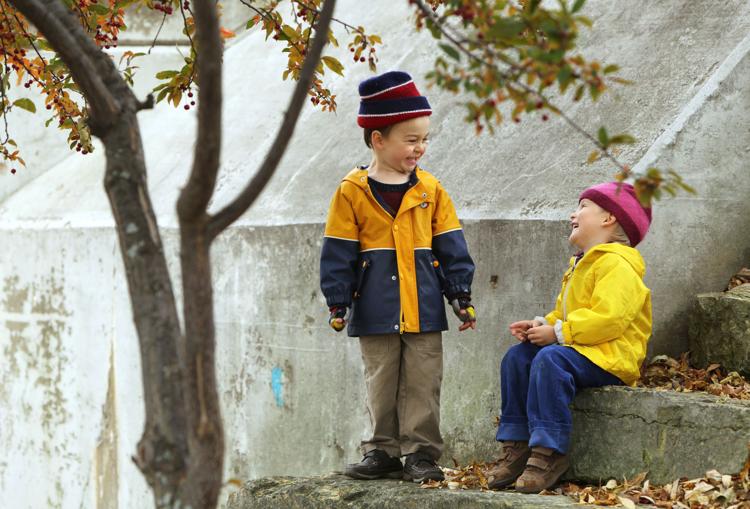 Prairie burn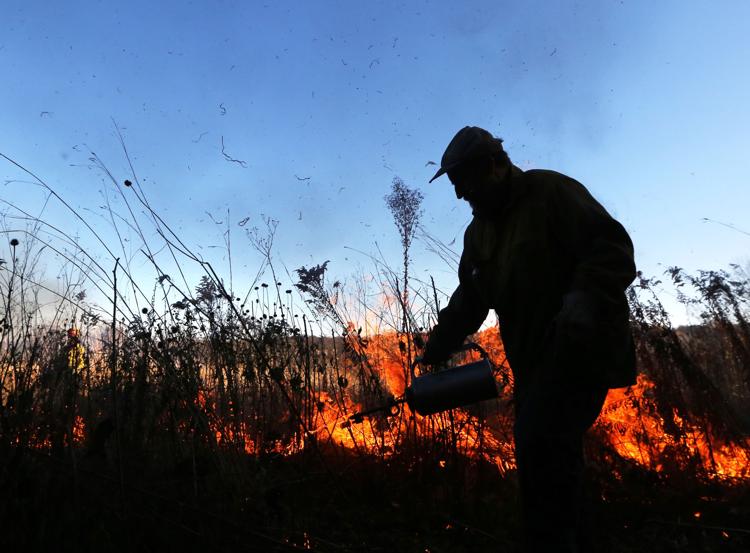 Camping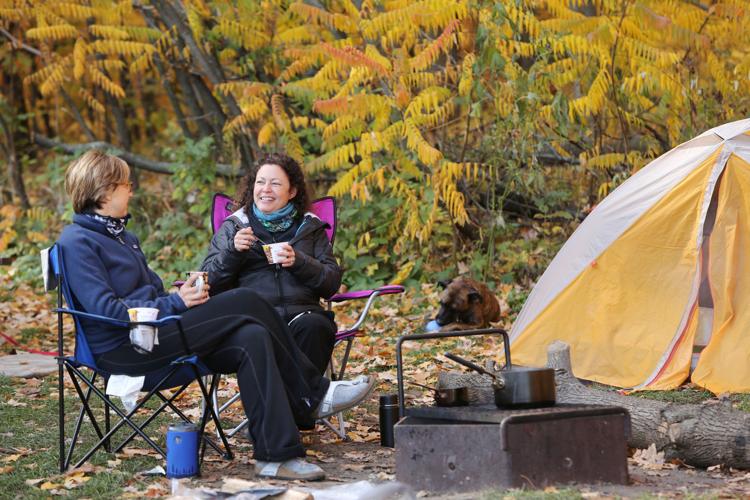 Walking the dog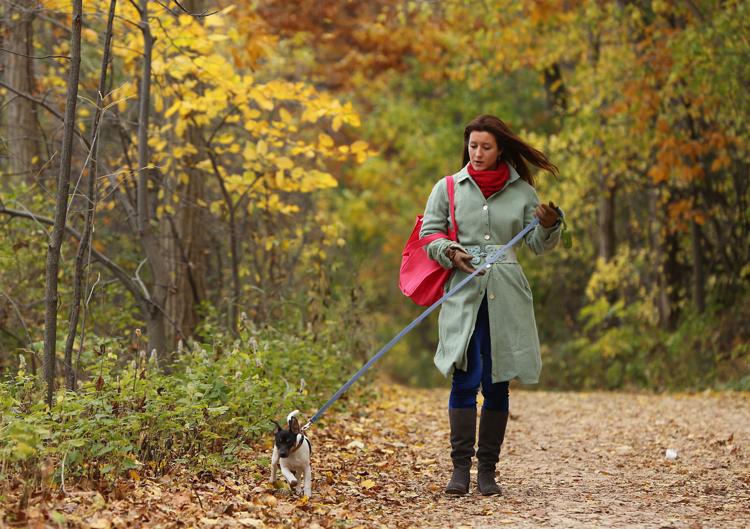 Basking on Bascom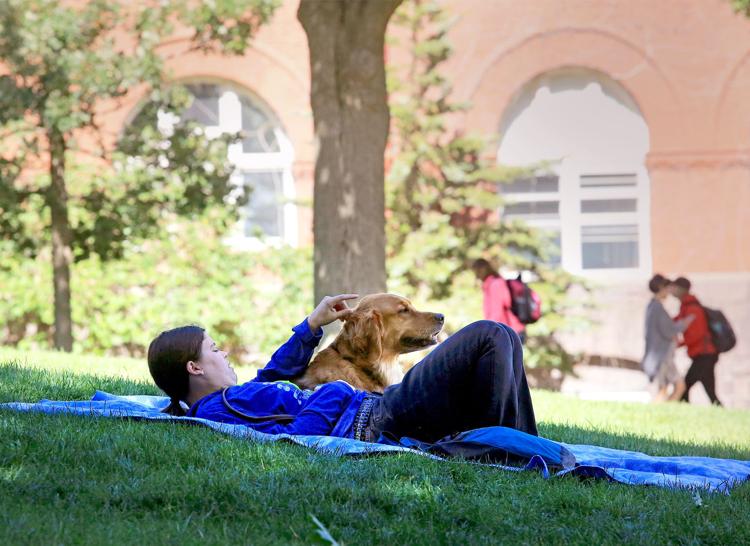 Concerned about COVID-19?
Sign up now to get the most recent coronavirus headlines and other important local and national news sent to your email inbox daily.